Vostochny space complex is set to be the jewel in the crown of the future of Russian space missions. Picture: Vostokdrom
A new webcast has gone live from the site of new cosmodrome in the Russian Far East to let people watch the multi-billion-rouble facility being constructed. The broadcast was started on February 14 and will likely continue at least until operations at the highly anticipated Vostochny space complex begin later this year.
Deputy Prime Minister Dmitry Rogozin announced the start of the feed on his Twitter page, saying: 'CCTV from the construction site of Vostochny cosmodrome is ready to broadcast'.
He toured the site late last month and is planning another trip on February 27. During his visit on January 30 he said: 'This is the people's construction, and I want cameras to broadcast not only on my computer in Moscow. We will start the live webcast on the websites of Russian Space Agency and Military-Industrial Commission. I believe that it will allow people to monitor what is happening on the construction site.'
The facility is set to be the jewel in the crown of the future of Russian space missions, with President Vladimir Putin saying it was one of the 'biggest and most ambitious projects' ever undertaken.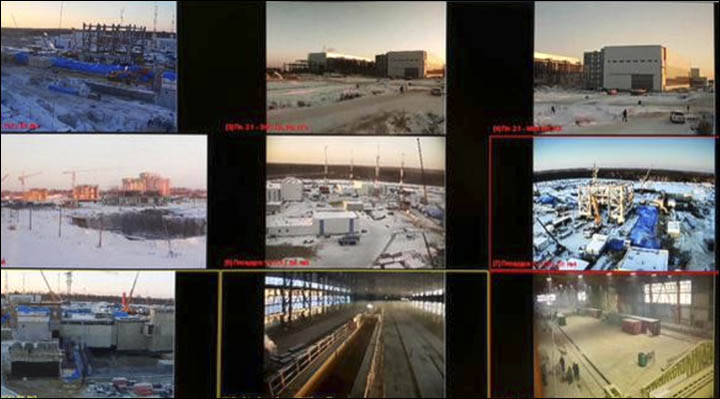 ---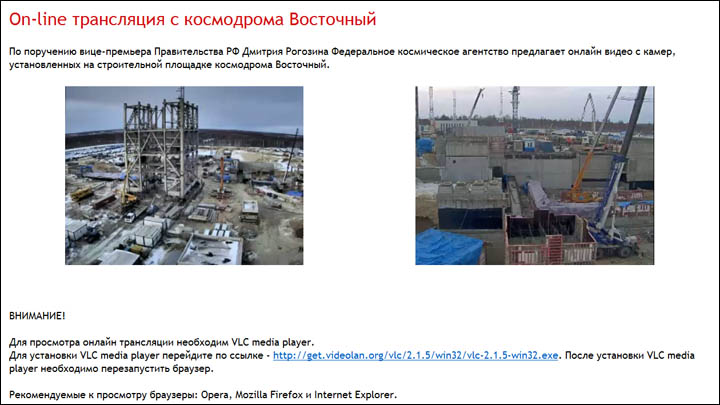 ---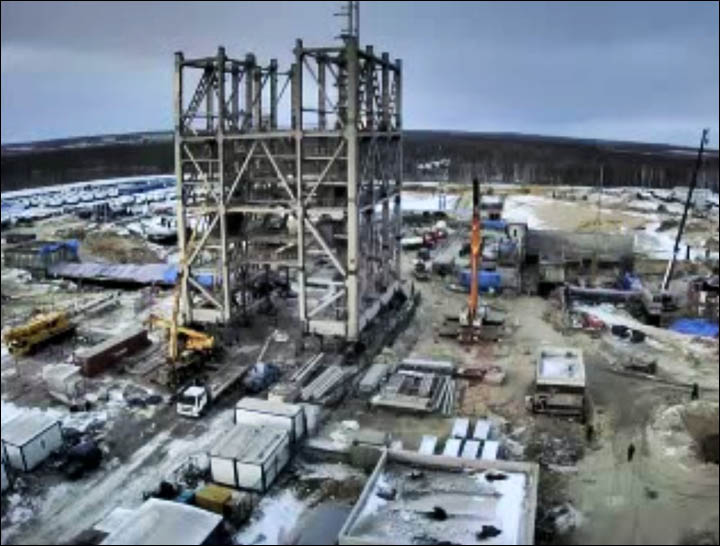 How does the webcast from Vostochny looks like on Dmitry Rogozin's computer in Moscow (top). How does it looks like on common computer in Siberia (bottom). Pictures: Dmitry Rogozin, The Siberian Times
When finished, the cosmodrome will provide Russia with a launch pad on her own soil, with current space missions taking place over the border at Baikonur in Kazakhstan at a yearly rent of about $115million to Moscow.
It is thought construction will cost $13.5billion, with the site hosting launch pads, processing facilities, an airport and a new satellite city for 35,000 people.
The sprawling 551 sq km cosmodrome itself, close to the Chinese border, will employ up to 25,000 people, with the first of the launches – for the Soyuz-2 carrier rocket – pencilled in for December this year.
Architects say the new community will be a 'one-of-its-kinds scientific and tourist space town with a unique design and beautiful landscape'.
Among the many missions planned are detailed research trips to the Moon that will allow orbiting modules to beam back data and send samples from the surface. Then the first Russian manned flights to the Moon could take place as soon as 2018
Meanwhile, it has emerged that one of the deputy chiefs of departments has been detained on suspicion of commercial bribery involving more than half-a-million roubles.