Anatoly Zemlyanka. Picture: Heavy.com
A video was posted this week showing the supposed 'execution' of 23 year old Russian citizen Magomed Khasiev, from Chechnya, by Islamic extremists in Syria.
He had travelled to the Middle East in support of the Islamic State, although in a 'confession' before his apparent killing he claimed he acted as an informant for the FSB, the Russian secret service. Sources have indicated there is no proof of this claim by a man who had refused to speak to his adoptive mother in Chechnya over his trip to Syria, believing she would disapprove.
Next it was revealed that the Russian-speaking executioner was from Noyabrsk, the largest city in the energy-rich Yamalo-Nenets Autonomous Region.
On Friday, the Russian media identified the executioner as Anatoly Zemlyanka, a former Thai Boxing competitor, who had also loved karate while he studied at Tyumen State University in 2004 - 2009.
Friends said that in his fifth year he began to communicate with Muslims and converted to Islam. His mother is believed to be an Orthodox Christian.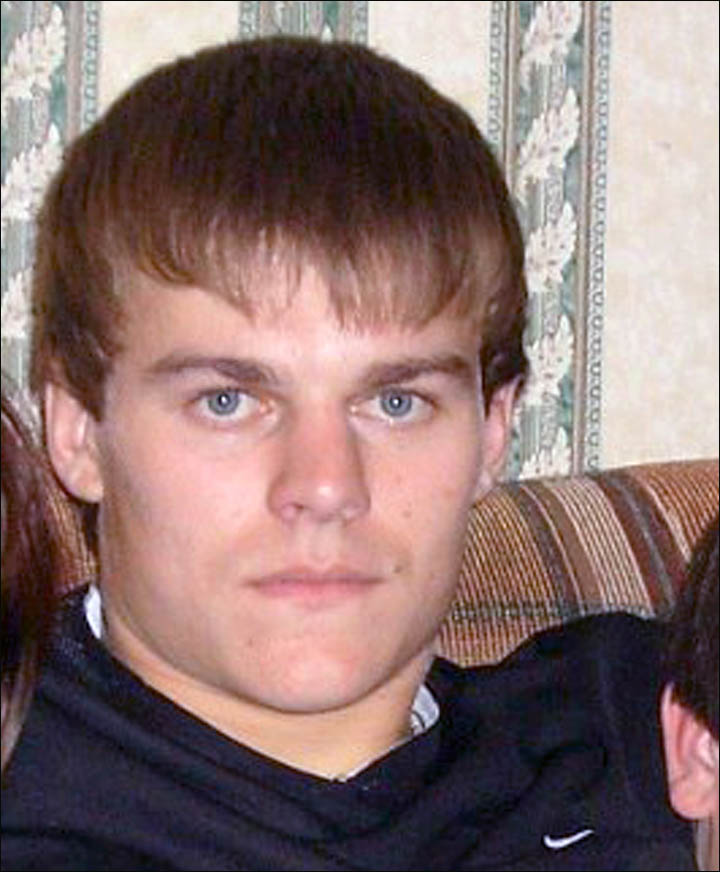 Anatoly Zemlyanka. Picture: vkontakte
---
The revelations of his role as an 'executioner' - even if it is impossible at present to verify the authenticity of the video - have disturbed his former friends .
Artyom Silin said: 'It's a nightmare. I just watched a report on TV and recognised him. In the mid 2000s he was training karate. He was incredibly well-developed physically. I remember him very friendly and smiling.'
He was a 'typical good soul', who 'did not hurt anyone in sparring' and had a 'complete lack of combat aggression', Artyom Silin added.
A former classmate Kseniya Lisyanskaya, 27, said he was a 'good guy' who 'turned into an animal'.
She added: 'I was studying with him in school. Poor parent. He has no way back; God will judge him'.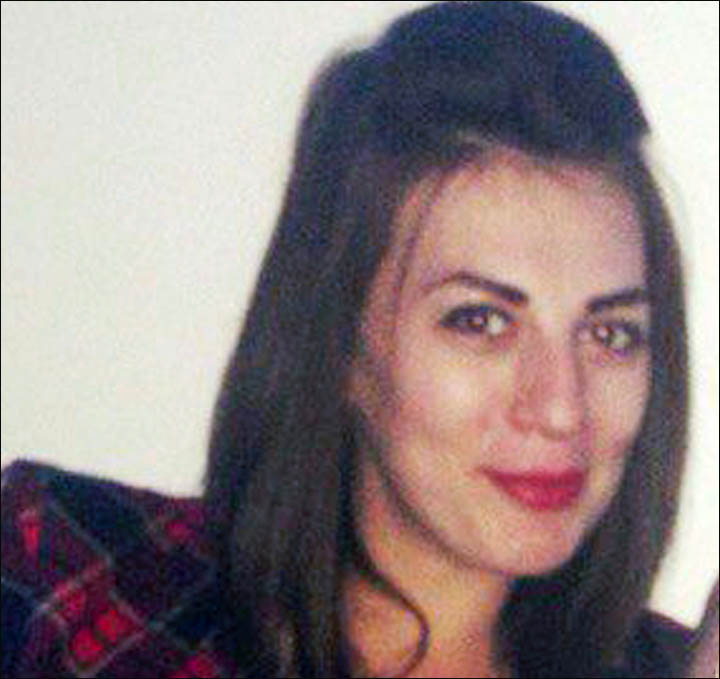 Zemlyanka's classmate Ksenia Lisyanskaya. Picture: vkontakte
---
At School Number 3 in Noyabrsk, a former teacher said Anatoly Zemlyanka was a 'bad student' with often 'unsatisfactory' marks.
'He wasn't a hooligan, quite the opposite - he was demure and very ordinary,' said the teacher.
In his hometown he had founded a Muslim organisation that was subsequently banned by a judge, said reports.
Oleg Zinner, a coach at Baylun sports club, was reported as having taught him Thai boxing.
'He came from time to time. He was a handsome tall guy, very muscular, but as a sportsman he turned out to be quite weak, rotten. He could not cope with defeat'.
He did not have a 'fighter's character', said Zinner, who later denied he had given an interview relating to the alleged jihadist and disputed quotes published by LifeNews.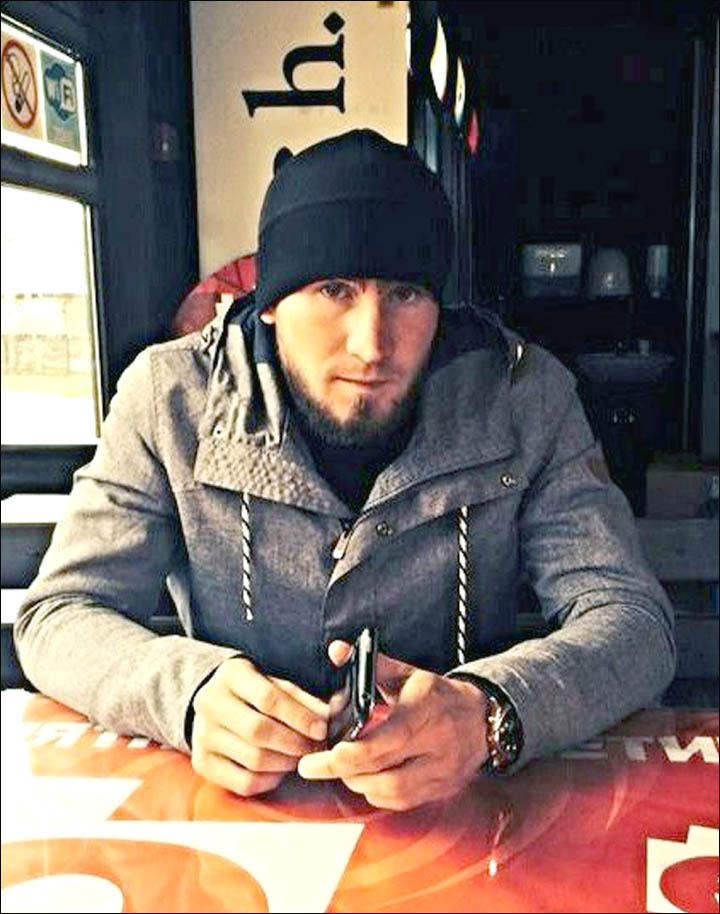 Zemlyanka's alleged victim Magomed Khasiev. Picture: vkontakte
---
Zemlyanka's alleged victim Magomed Khasiev was born in Chelyabinsk and orphaned at the age of nine. Markha Khasiyeva adopted and raised him but, she said, he did not tell her her was travelling to Syria.