We know, how to celebrate snow - nearly two thousand people gathered in Sheregesh, Siberia. Picture: Vera Salnitskaya
There was huge support for the latest 'cold is hot' piste spectacle at the region's top winter sports resort Sheregesh.
Orgnanisers are now waiting to hear if Guinness World Records confirms that they have smashed their own 2013 record for ski-ing in bikinis and other swimwear.
The previous record was set on 20 April 2013 with 500 participants - this year there were 1,835 people from 54 cities, towns and villages - in Russia and abroad - who took part in the snow show. One woman came from Paris to take part.
Konstantin Koshkin, who choreographed the event, said: 'We recorded the ride from more than 50 cameras, including aerial, and the video will be sent to Britain so that the Guinness World Records people can count the number of participants by themselves.
'There was a funny moment where Britain didn't agree to one piece swimming costumes, insisting on bikinis for women, but we had to say: 'Come on, there are women aged 50-plus taking part, so the Guinness guys said in the end: 'Fine, ladies must be looking respectable, we take your point' and accepted it.'
'As for men, many were in knee length 'shorts, which are actually Hawaiian-style swimming trunks.'
He emphasised: 'It's fantastic to see so many happy, almost euphoric people gathering together to enjoy snow and sun at Sheregesh. This really is the main thing about our festival. We would be very pleased if it makes our resort known worldwide.
'We want to show what great fun it is to come here, and encourage everyone to join us. I want people in Russia to hear more about us, too, because we are very close - closer than many of our compatriots think.
'We want Sheregesh to be known as the place where people love having fun and sharing it with each other, where it's all about laughter and jokes, and you will find incredibly good snow, like nowhere else in the world, and some of the warmest hearted people.
'Come join us, we are waiting for you in Sheregesh'.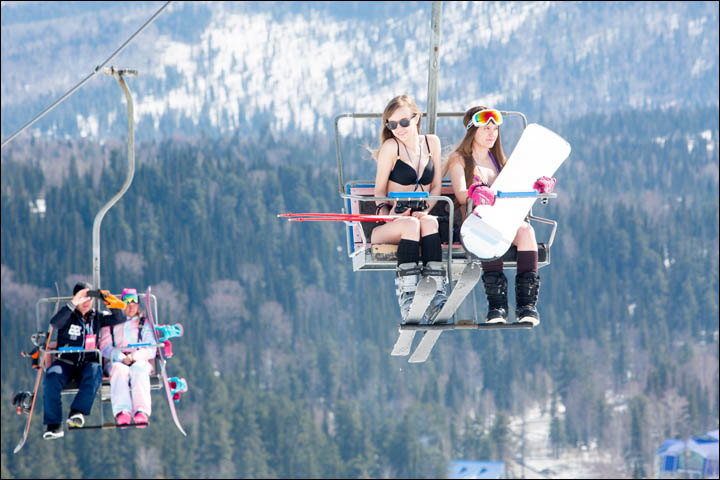 ---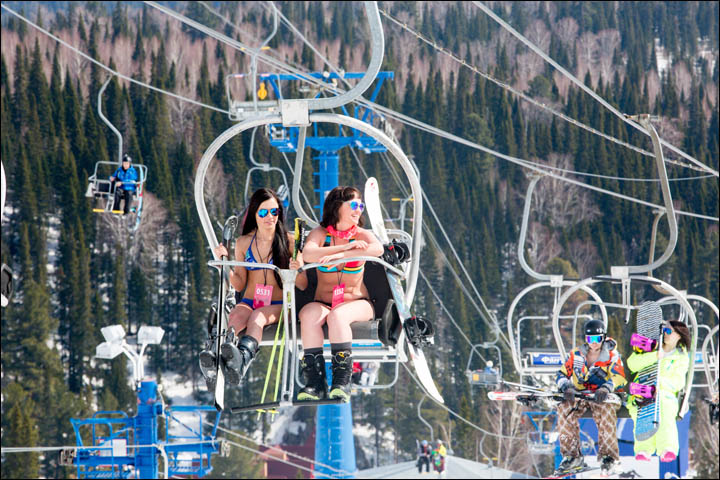 ---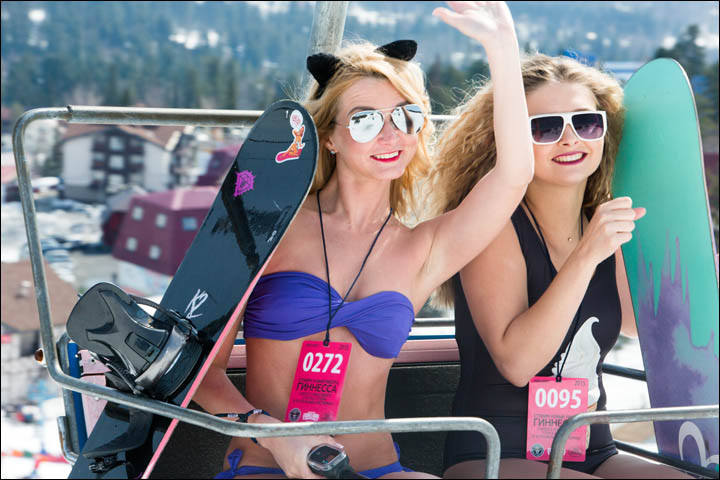 ---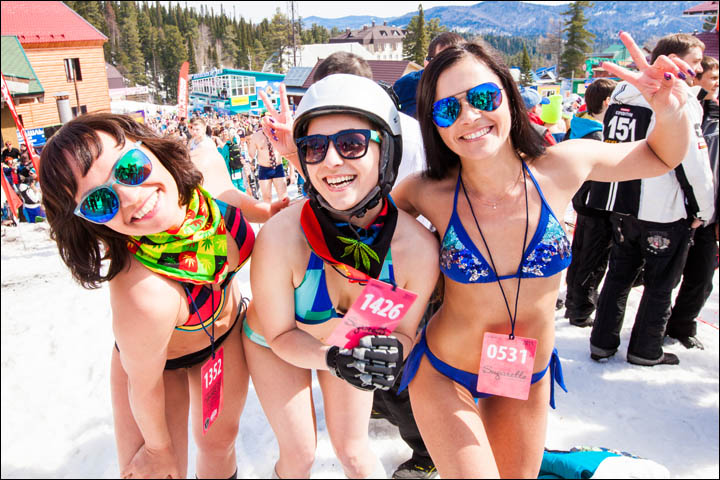 ---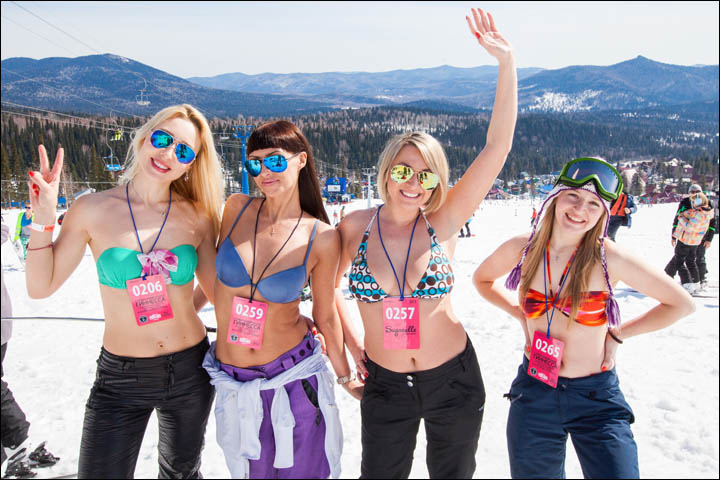 ---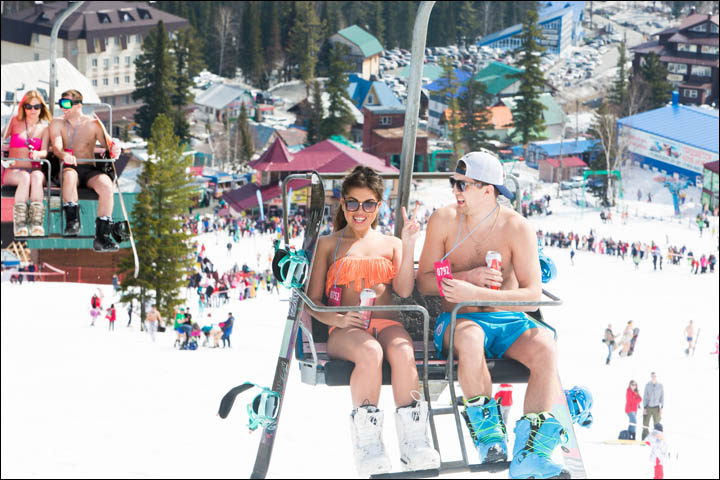 ---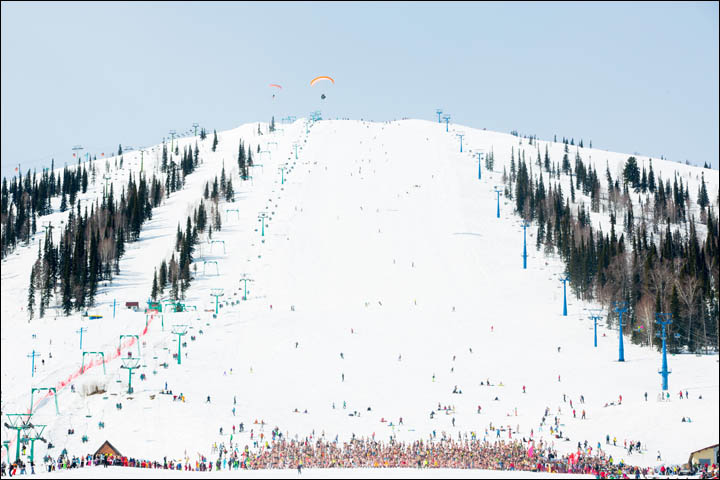 ---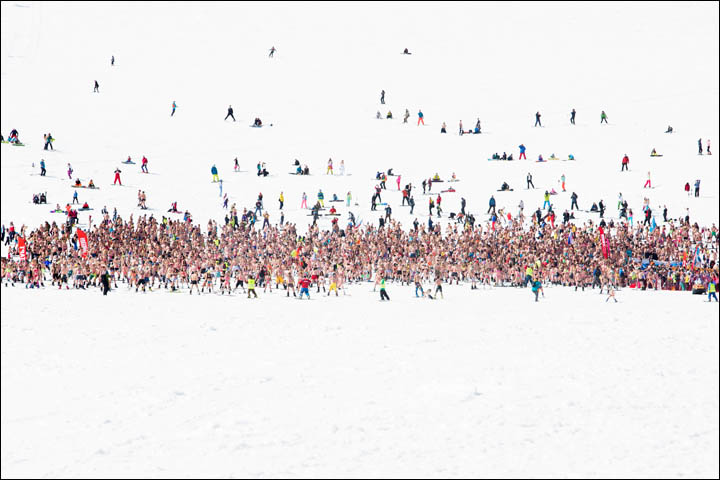 ---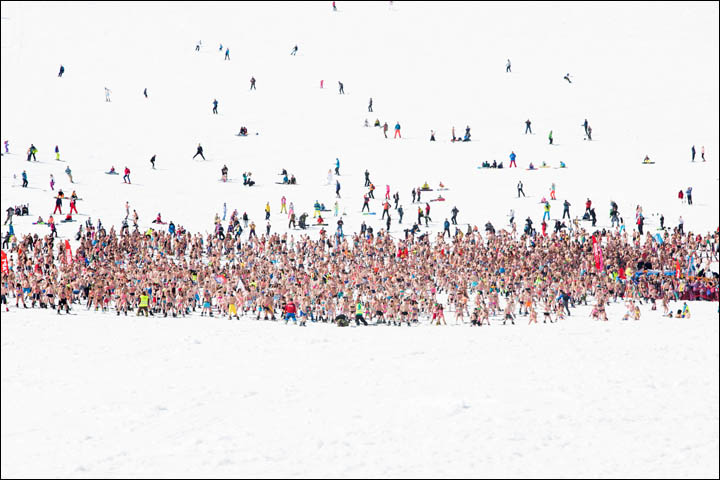 ---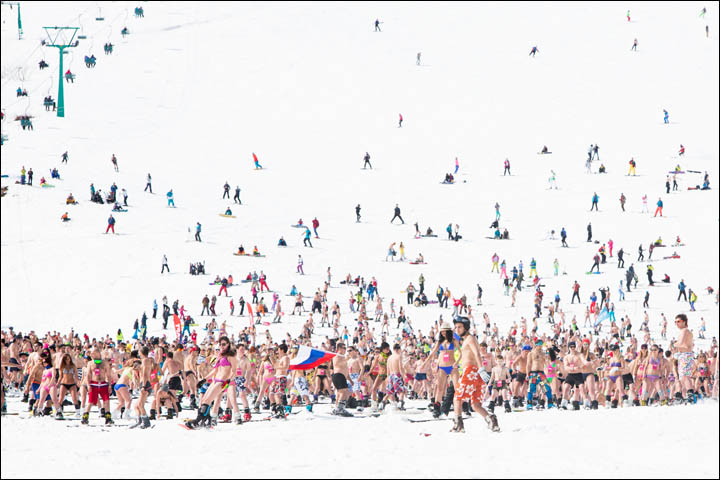 Smile, you are in Siberia! Picture: Vera Salnitskaya
The event was a highlight of the annual Grelka Fest - all about keeping warm (a 'grelka' is a Russian-style hot water bottle). Maria, 28, Novosibirsk, said: 'It's my second bikini ride and I think everyone should join us and come here. It's like a mini Switzerland, and it's fabulous that living in Siberia, it's just a short drive away.'
Kristina, 18, from Kemerovo: 'I love being here. It's April, its sunny and very hot, it's like the air is filled with positive emotions.'
Lyuba, 32, from Novokuznetsk, said: 'This is an absolutely fantastic idea, we fully support the organisers of the festival and we hope we've made a record today.'
Ksenia, 23, from Barnaul, admitted: 'I even skipped my work to make sure I got here in advance and got a cool number.'
Vitaliy, 28, from Novosibirsk came down the mountain with his West Highland White Terrier, Eva.
Ivan, 24, from Myski, said: 'It's my 24th birthday. Me and my friends are so happy to be here. We want to get the record and we want to show just what a fun it is to be in Siberia.'
Svetlana, 50, from Novokuznetsk, said: 'I love Sheregesh. A week ago I was snowboarding in a carnival costume, today I will be putting my bikini on. It's a great idea and I've been long wanting to take part.'
Yuri, 54, from Kaltan, said: 'I am very happy to be here. Last year I watched the ride, and this year I decided to be with others on the hill. It's great here. As my grandson says, 'Grandpa, you are the coolest one because of how well you ski'.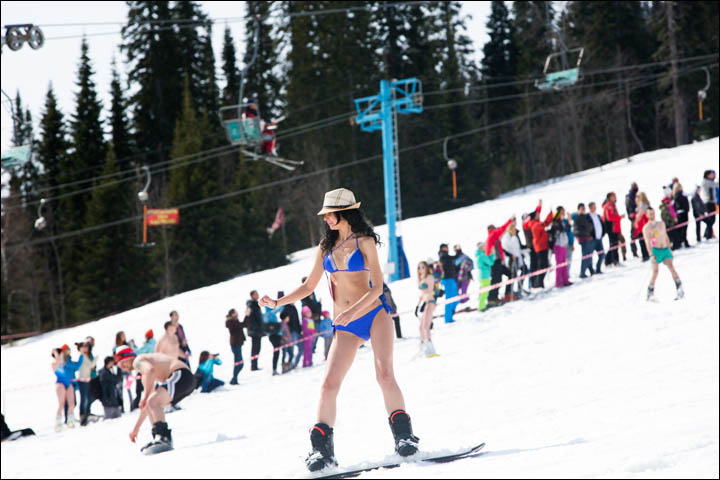 ---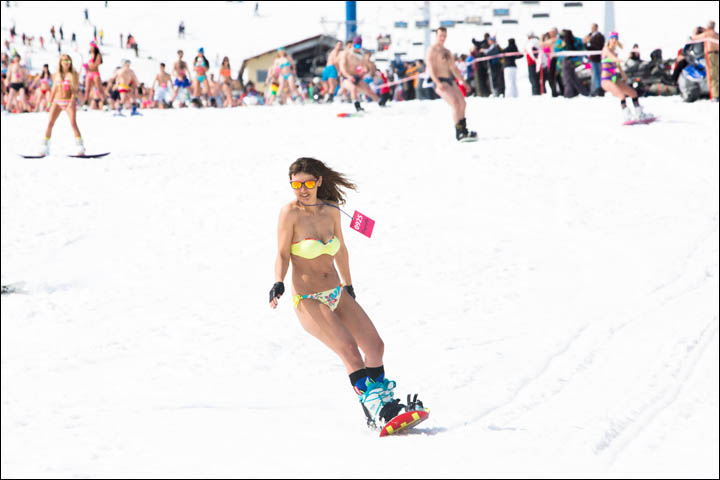 ---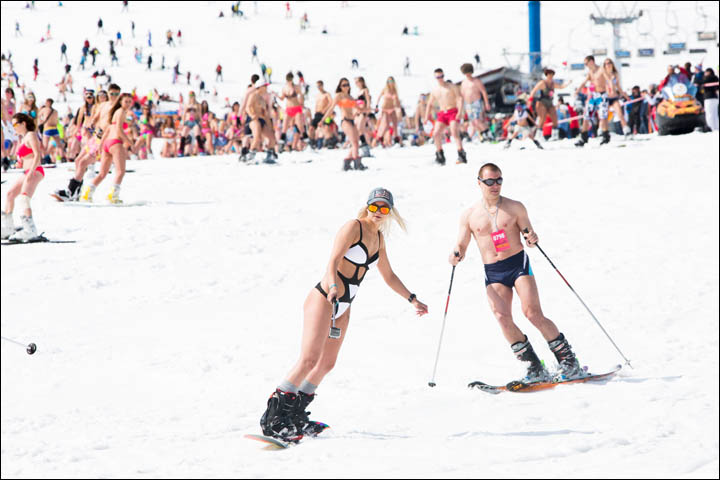 ---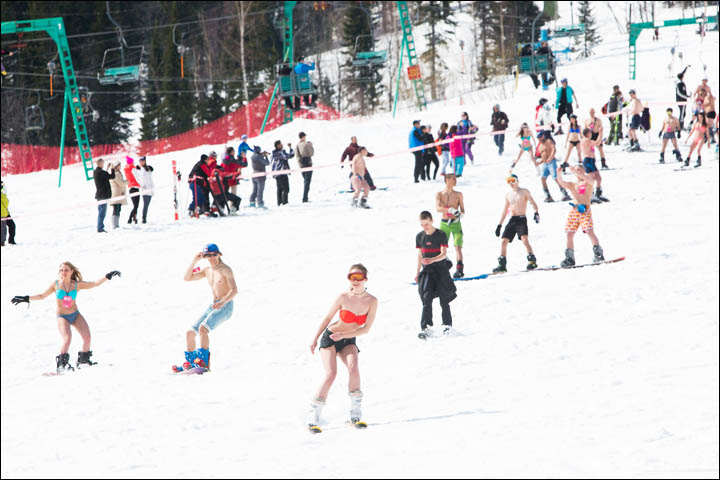 ---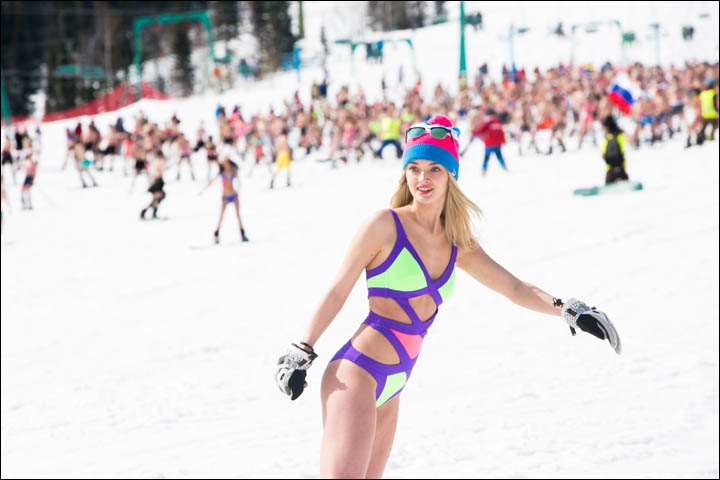 ---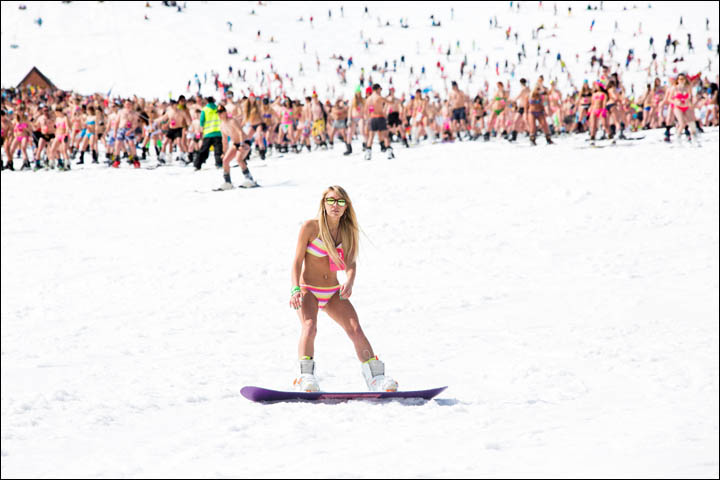 ---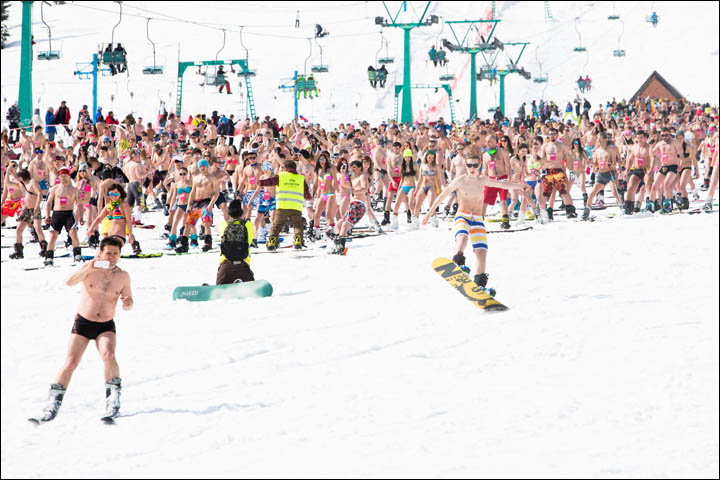 ---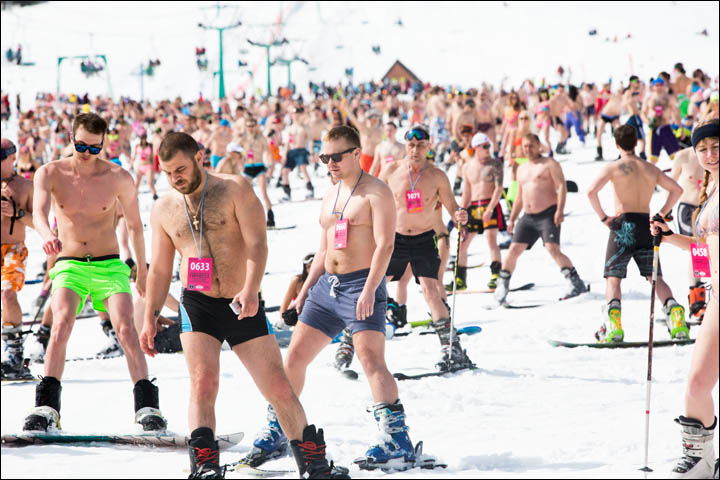 'We want to show what great fun it is to come here, and encourage everyone to join us'. Pictures here & below: Vera Salnitskaya
Sheregesh, in Kemerovo region, is Siberia's most developed downhill skiing resort, located in the Gornaia Shoria region of the Altai mountain range. Originally built as a mining settlement, in Stalinist times there was a local Gulag nearby. Its 12,000 inmates built the local railway line.
Now it is better known for winter sports, and superb snow.
As http://www.worldsnowboardguide.com stated: 'If you are not a Siberian, you will probably have the only single reason to go to Sheregesh; the local snow, which is unique. Starting from the beginning of November until the beginning of March there's at least 1 metre of high quality snow. The local powder is dry and fast and is considered to be the best snow in Russia'.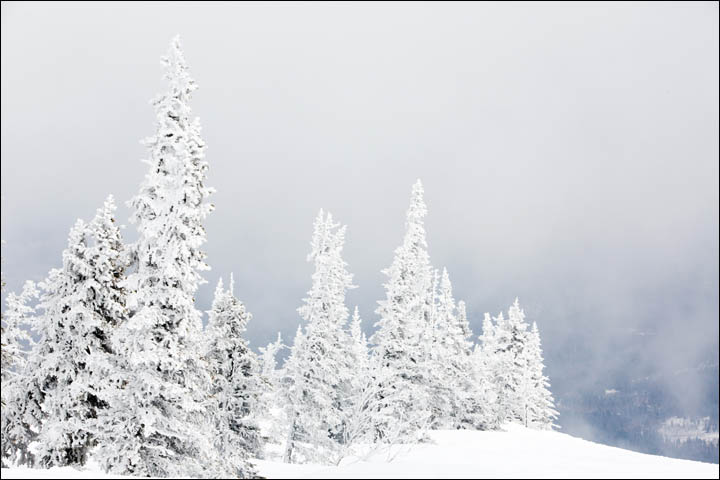 ---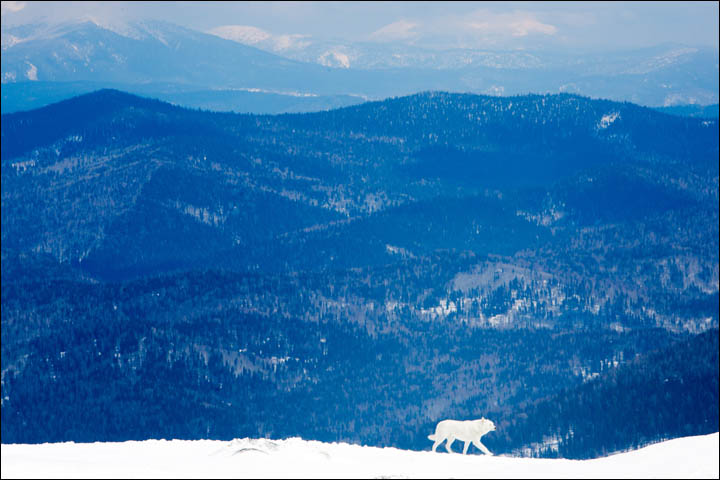 ---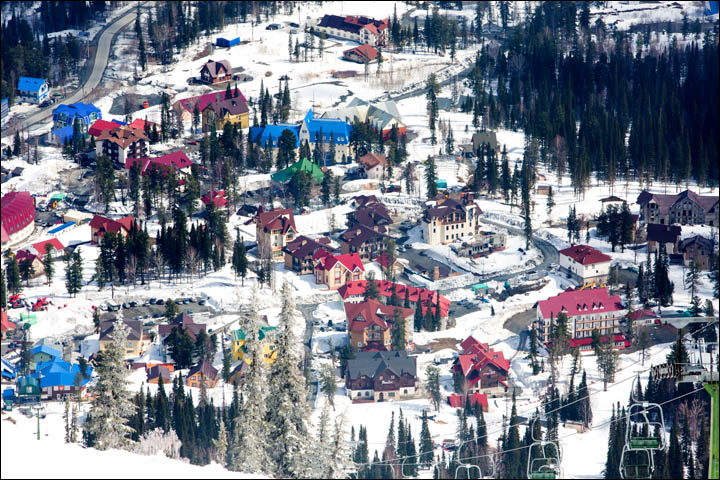 ---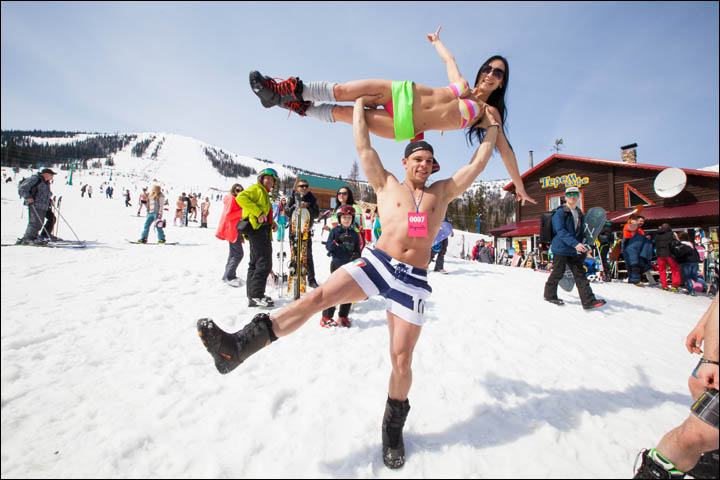 ---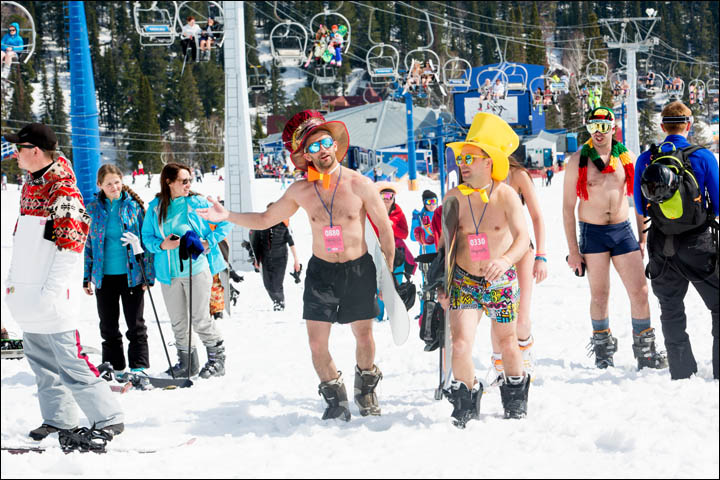 ---
---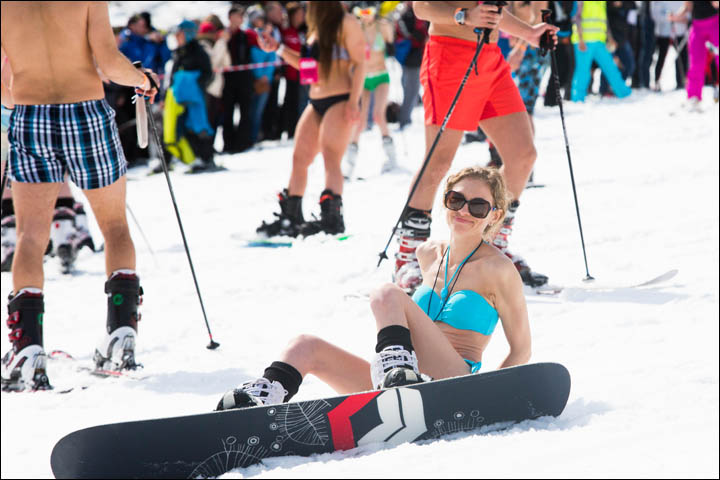 ---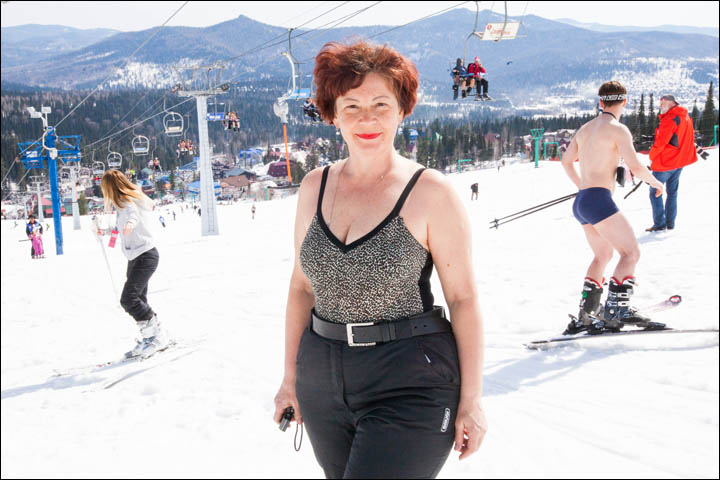 ---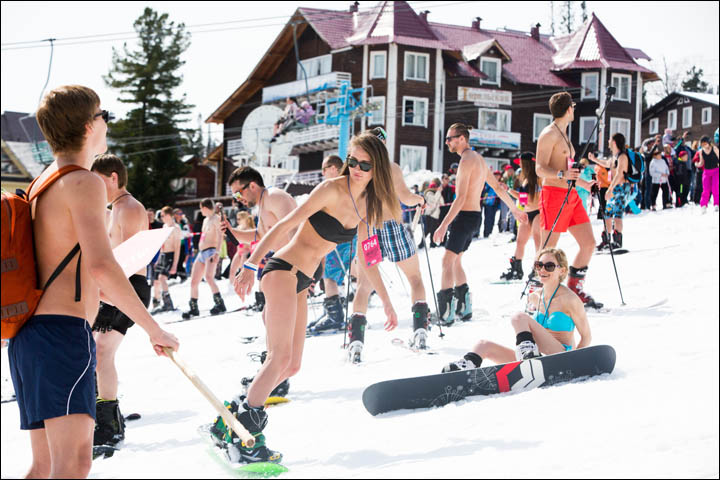 ---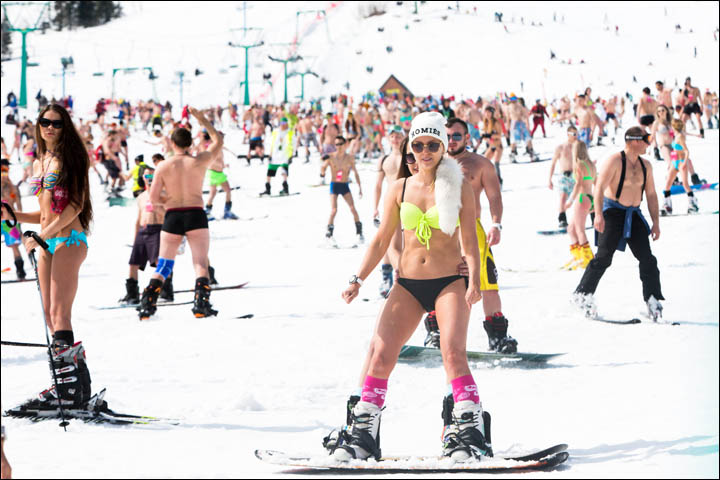 ---
---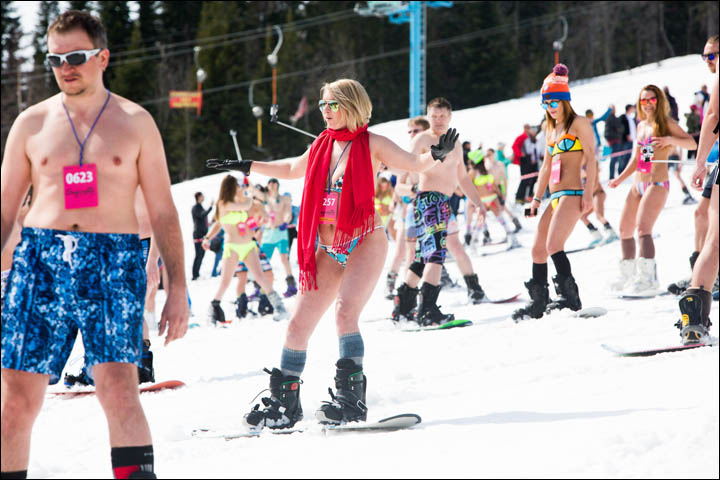 ---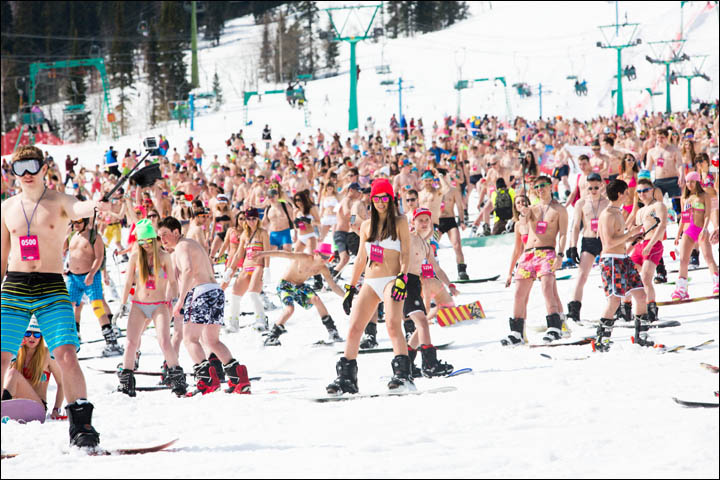 ---