Scientists doubted it still existed. Picture: drawing from the Altai Red Book of Endangered Species
Traces of bear that disappeared 30 years ago and was thought to have been extinct have been found in the Altai Republic. The so-called Saylyugemsky bear had been given a 'zero' mark in the local list of endangered species because it had not been been registered for decades.
Scientists doubted it still existed, yet evidence that the species is alive and well were found in the Saylyugemsky reserve, in the basin of the Karasu River.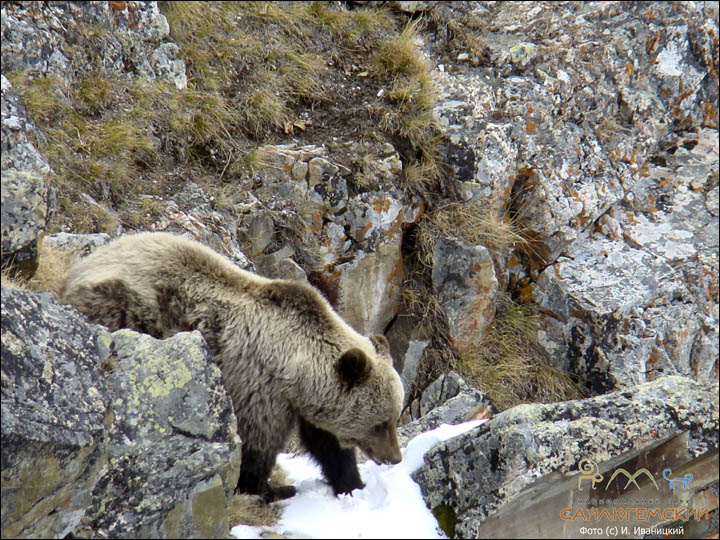 Rare archive photo of Saylyugemsky bear. Picture: Igor Ivanitsky
More than 20 sites where the bears had been digging holes were mapped by experts, with some of them as much as 60cm deep and three-metres long.
An unfinished den two-metres deep was also found at the foot of the Saylyugem range, along with numerous imprints of paws.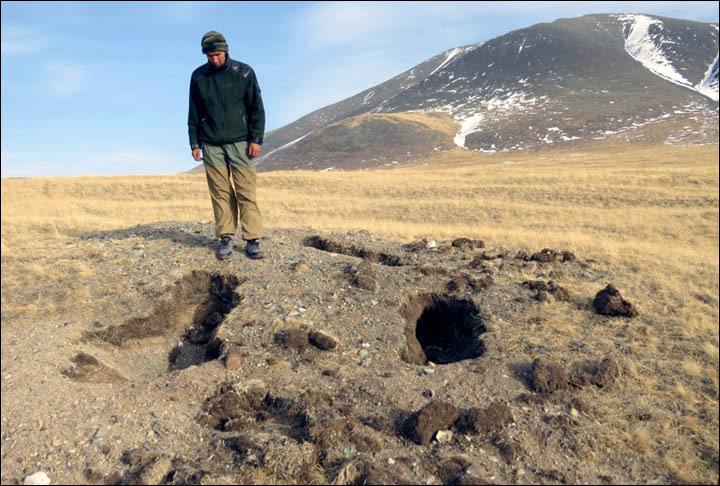 ---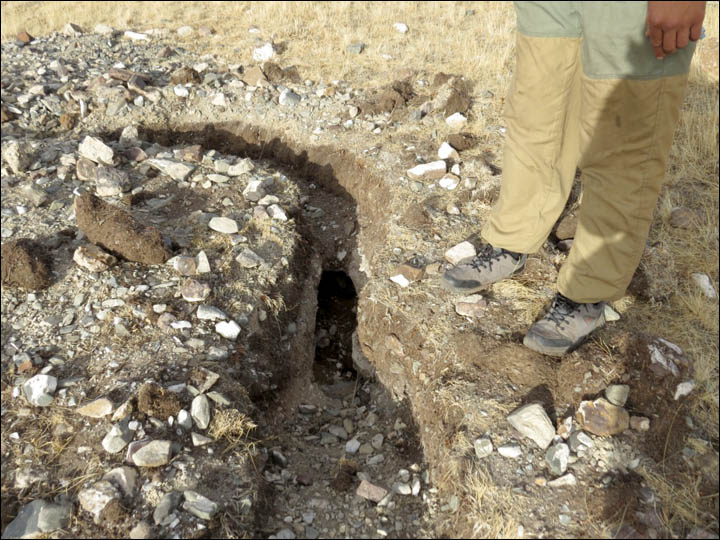 ---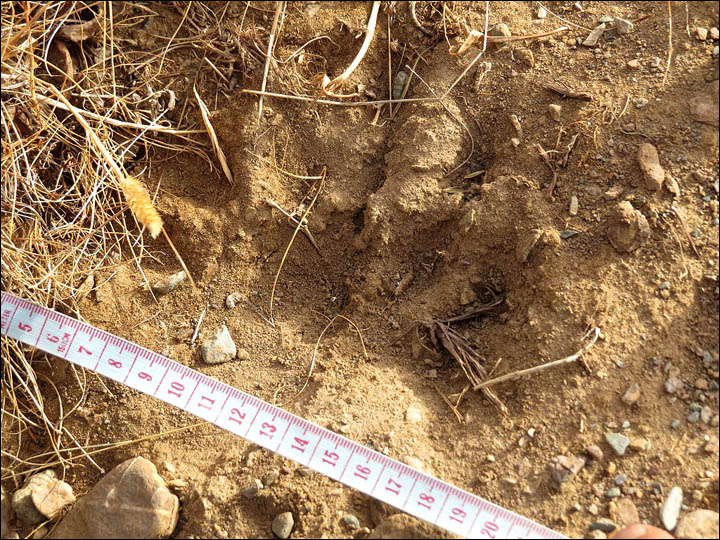 Scientists doubted it still existed. Pictures: Denis Malikov, Saylyugem National Park
---
Saylyugemsky bears were first mentioned in a research paper by Genrich Sobanskyi, who asked for them to be put on the endangered list in 1996.
He noted the bears might be 'relatives' of Tien Shan bears who live in a similar habitat.
But there is not enough information collected on Saylyugemsky bear population yet to speak about it in more detail.