Authorities in Tobolsk are now examining the circumstances of the abandoned unit. Picture: Tobolsk Info
Police have launched an investigation after an abandoned autopsy laboratory containing mummified baby remains was discovered in a park. The gruesome facility in Tobolsk, which may have been used as recently three years ago, was stumbled across by a medical college student who noticed a building with open doors after a tip off. Inside he saw glass jars containing human organs, bones, and the remains of babies with scars after surgical procedures.
There were 'withered corpses' of babies, according to local news website Tobolsk.info.
Slides used for blood tests, files and surgical books were also among the debris of the rundown building, while one plastic bottle on a shelf was dated January 2012.
As the student Georgy Grigorchuk wandered around the building he also found an empty morgue and documents outlining the medical histories and post-mortem procedures of all the patients, including family names and personal details. It is known that the premises were abandoned when the pathology facility was moved to a new building at the region's hospital, but it is of concern that so much was left behind.
'I learned about this place from other students of my medical college', he said. 'I heard that in this laboratory were a lot of abandoned things - books lying around, organs in glass jars, all sorts of documents. It was very interesting for a medical student'.
Since the student's discovery, the door to the lab has been vandalised but nothing has been taken away. Graffiti also covers part of the front of the building. But later the door was nailed shut, even though the macabre contents of the old laboratory were not removed.
The authorities in Tobolsk, in the Tyumen region of Siberia, are now examining the circumstances of the abandoned unit.
It is not known if they have contacted the parents of dead children identified in the medical records.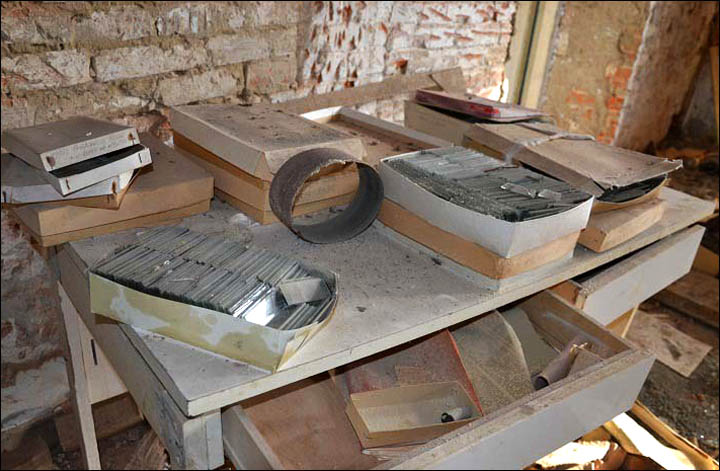 ---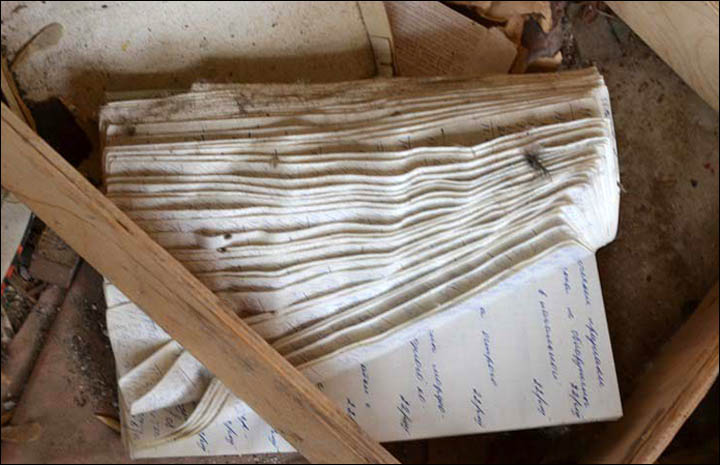 ---