Speaking to Rossiya-1 Channel, Mr Rogozin said the majority of the hardware for the Angara will be manufactured in Omsk. Picture: Russian Ministry of Defence
The rocket that will be at the forefront of the new Russian era of Space exploration will be manufactured, assembled and tested in Siberia.
Vice Prime Minister Dmitry Rogozin wants to begin using the new technology, the Angara-A5V, as soon as possible with Omsk earmarked as the location for much of the work.
It has already been announced that the eagerly anticipated first manned launch from the new multi-billion rouble Vostochny cosmodrome in 2020 will use the rocket.
In what is being heralded as a strategic move away from the old Soyuz technology first used in the 1960s, the Angara will also take the first Russians to the Moon.
Speaking to Rossiya-1 Channel, Mr Rogozin said the majority of the hardware for the Angara will be manufactured in Omsk. However, he gave no timeline for when this would happen.
It is believed there will be an 'urgent meeting' in the city within a week with the Vice Premier and Igor Komarov, the head of Roskosmos, meeting with Polyot, the manufacturers of the rocket, to discuss the quickest way to move to the new technology.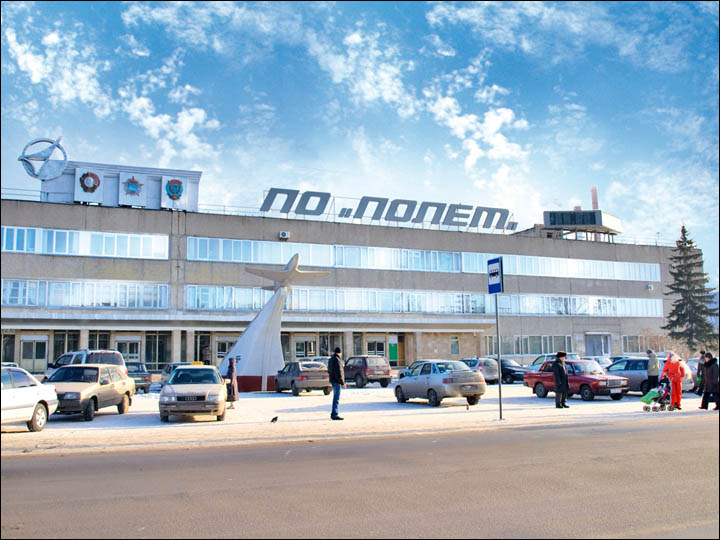 Production Association Polyot is a Russian aerospace engineering company, based in Omsk. Picture: RusVentProm
Chief engineer Vladimir Kolobkov, the First Deputy to the General Director at Polyot, said: 'Rogozin's plans are not reflected in any documents yet, but they are very likely to be followed by decisions.
'The biggest part of the rocket manufacturing will definitely be in Omsk, and relevant industrial facilities are getting prepared for that purpose.'
About 11.5 billion roubles ($218million) has been allocated from the state budget to Siberia's rocket manufacturers, with a further five billion roubles ($95million) ploughed into modernising facilities in Omsk.
The sprawling 551 sq km Vostochny complex, close to the Chinese border, will employ up to 25,000 people. Architects say the new community will be a 'one-of-its-kinds scientific and tourist space town with a unique design and beautiful landscape'.
There will be three launch pads - one for the Soyuz and two for Angara rockets – and the first launch, for a Soyuz-2 carrier rocket, due in December.
According to officials the Angara-A5V will be capable of launching payloads of about 77,000lbs into orbit and will easily be able to take cosmonauts to the moon, and will likely be involved in Mr Putin's dream of building Russia's new space station.
Earlier this year it was reported the estimated cost of creating the new rocket will be about 60 billion roubles ($1.1billion).