'An extraordinary lesson of survival skills'. Picture: heliski.pro
This video called 'Run Rabbit Run' was posted by snowboarders from Kamchatka, the Land of Fire and Ice - volcanoes and glaciers - in the extreme east of Russia.
'The whole world supports the hare,' says television channel NTV, and you can see why.
'The recording seems to deny all physics's law: a hare that suddenly appears behind a snowboarder dives right inside an avalanche, then jumps across it, miraculously balancing on plates and balls of snow, and then gets to the other side of the avalanche. Now this hare is a world celebrity.'
A caption under the video says: 'We filmed it this May in Kamchatka, next to 'Snow Valley' mountain base.
'A Helipro team organised shoot for The Balance Movie with riders like JP Solberg, Terje Haakonsen and DCP. Just when DCP prompted an avalanche, a mad hare jumped out and showed us the best survival skills ever.
'Now the hare got the whole world among his fans'.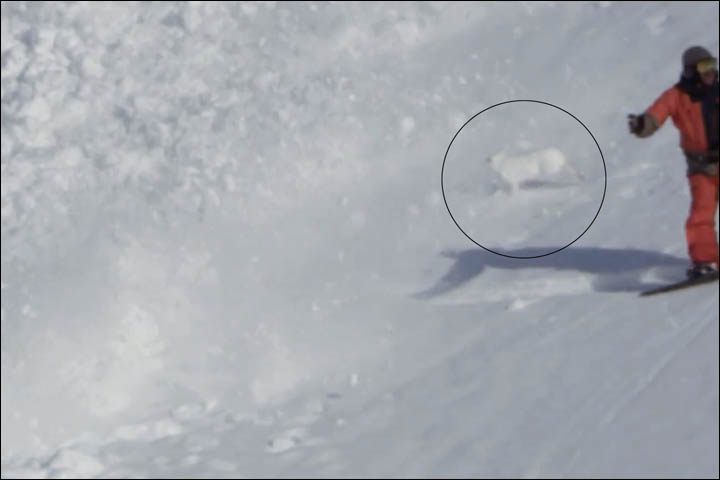 ---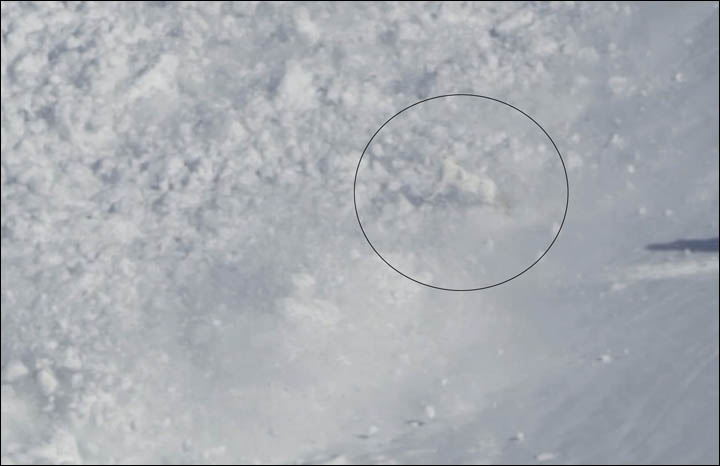 ---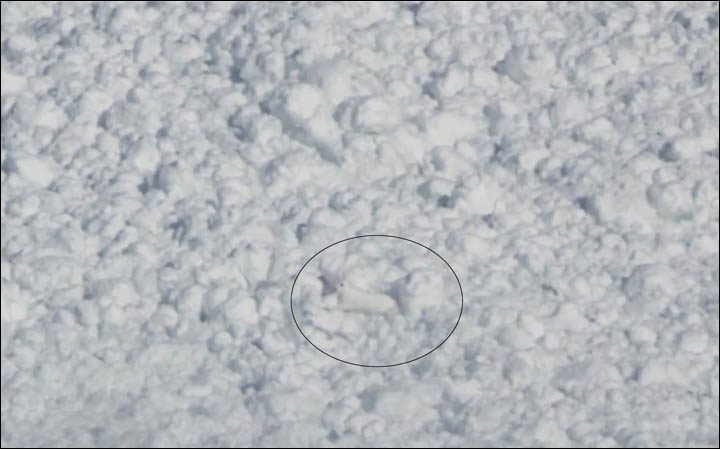 ---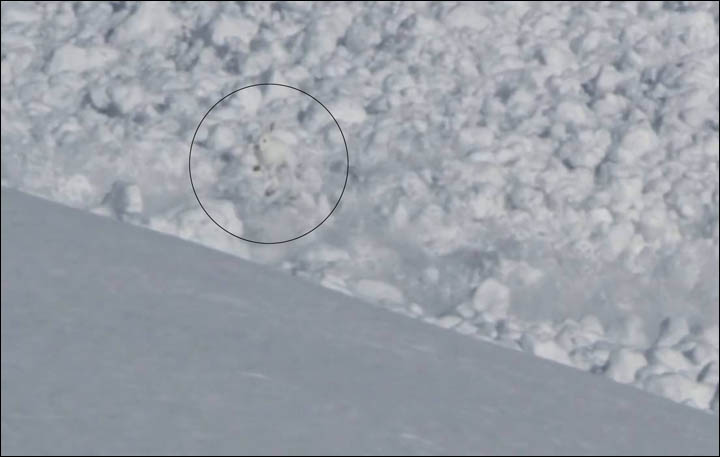 ---