One section of the four-story building at Svetly had completely fallen through. Picture: Telegrafist
Blame was put on poor construction and safety violations for the deaths of the paratroopers, some of them in their teens. Almost 20 injured were airlifted to Moscow for specialist treatment. A section of the roof fell, causing a part of the building to implode.
'Twenty-three conscripts died, the others were hospitalised with various injuries,' said Investigative Committee spokesman Vladimir Markin. 'As a result of the collapse, more than 40 servicemen were injured.'
In an all-night rescue, soldiers formed a chain to pass bricks and other debris from one to another in order to clear the mountain of rubble. The barracks belongs to the Airborne Forces' 242nd training centre.
President Vladimir Putin was informed of the tragedy. 'The president expressed condolences to the families of the victims of the accident at the Omsk training centre,' a statement read.
Hundreds of rescuers worked through the night in the search for survivors among the recently recruited conscripts.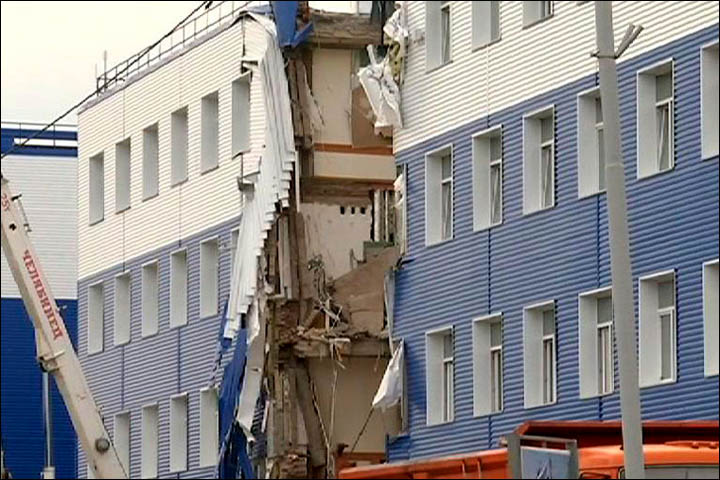 ---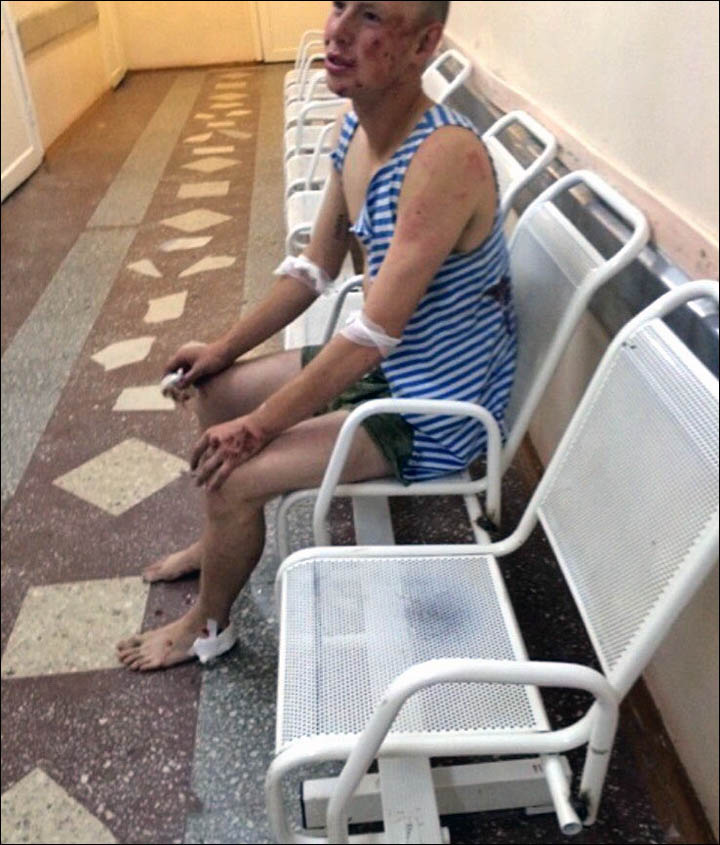 Soldiers were housed in the building even though completed renovation work had not been approved due to 'violations', it was claimed. Pictures: Telegrafist, VK
Maxim Kolmakov, who survived the horror, said chunks of plaster began falling off the ceilings. 'Everyone started running out of the barracks - and the barracks began falling apart.'
Some soldiers jumped from the second floor on to mattresses to save themselves. Nearly 350 rescue workers and search dogs worked at the scene.
A probe was underway into negligence, violation of safety rules, and abuse of power. The guilty could face up to 10 years in prison.
A day of mourning was declared in Omsk for Tuesday.
An anonymous officer told Komsomolskaya Pravda: 'The roof of the building was covered with a thick layer of foam concrete, about half a metre thick. Most likely, somewhere there was a gap or crack and water got inside. Foam soaks up water like a sponge.
'Apparently, under the weight of accumulated water the roof of the building collapsed - and then the floors collapsed under the overlay, as the building is very old'.