Surfing at 14C. Picture: SakhalinInfo
A new competition was staged in Sakhalin after organisers kept being asked: 'Do you have surfing in Siberia?'
Sakhalin lies off the eastern Pacific coast of Russia - an island almost touching Japan and roughly the size of Scotland - on the Sea of Okhotsk.
Yevgeny Udovichenko, one of competitions' organisers, said: 'Is Sakhalin good for surfing? I think it's next to ideal. The season starts at the end of April and finishes in November, when the water temperature drops to 2C. It's easy to keep training, there are lots of waves, and surfing equipment is good value here.'
He admitted: 'If you want to make yourself known as a professional surfer, you've got to travel the world. As a team of surfing enthusiasts, we try to go abroad as often as we can. Still, we want to put Sakhalin on other surfers' wish list.
'When we get to international competitions, one of the most common questions is 'Do you have surfing in Siberia? Really? We thought you had nothing except for bears. So by doing this kind of competitions, we try to change their perceptions of Sakhalin.
'Surfers have their own community, they share the new places they discover - I think now they will look at these pictures and will think 'Cool, there are good waves in Russia'. This is enough for a start'.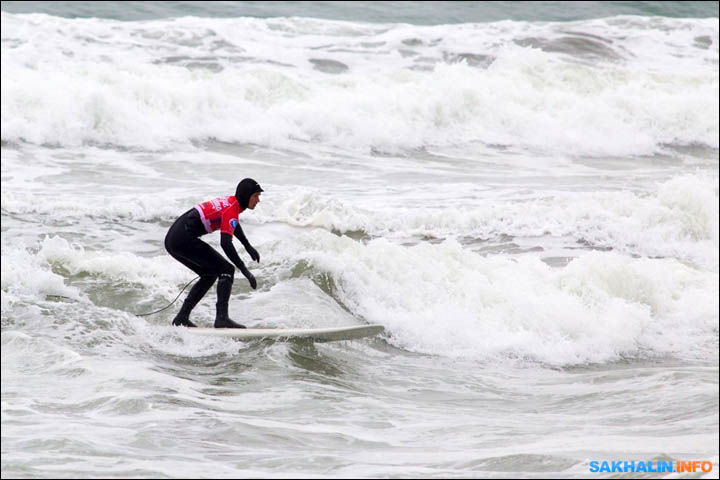 ---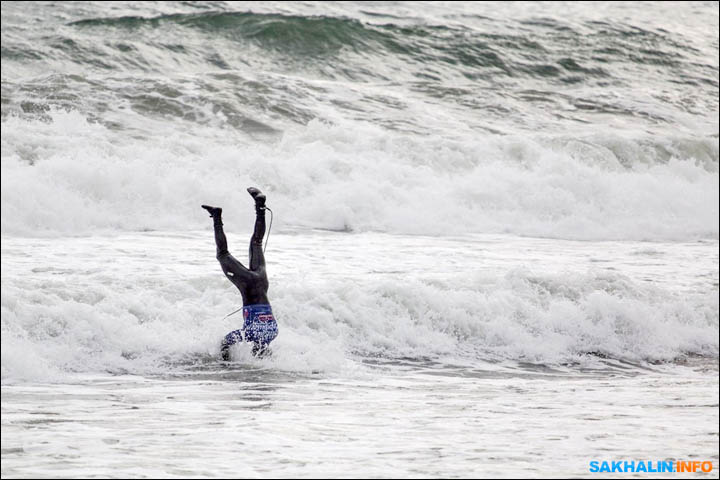 ---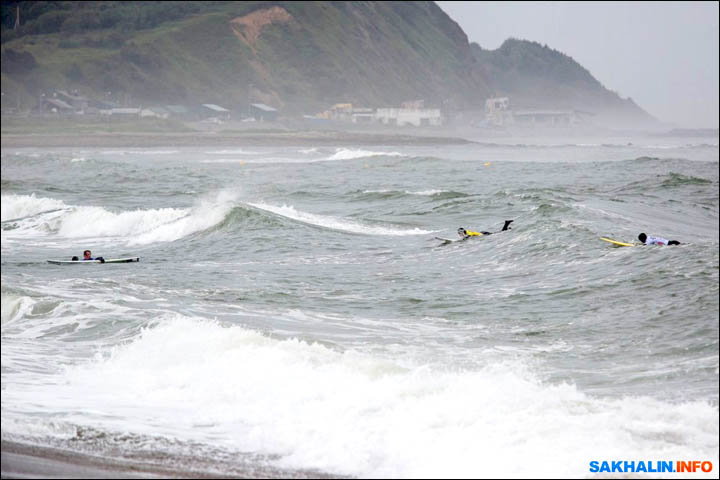 Surfing is about finding a warrior in yourself. Pictures here and below: SakhalinInfo
---
Eleven participants took part in the first-ever longboard competition near Okhotskoye village on the Sea of Okhotsk. There is no date set for the next competition yet, although Sakhalin surfers aim to make the tournament an annual event.
Yuri Ten, 47, said: 'It's fantastic to surf here, there is so much space. We even joke that we fear having too many people coming here and losing this feeling of freedom and space. I love surfing because it is the easiest way of keeping fit, to feel yourself face to face with nature - and also the waves here are good'.
This year's competition was won by Yevgeny Udovichenko, with Maksim Fomin second and Pyotr Kamynin third.
Udovichenko stressed: 'Surfing is about finding a warrior in yourself. This is what the idea was initially when people started surfing in Hawaii.
'A surfer has to conquer ocean, get on its back and win a wave. You have to show what you are worth, can you reach real heavy waves and ride them. This is what we've been looking at today when giving points to competing surfers'.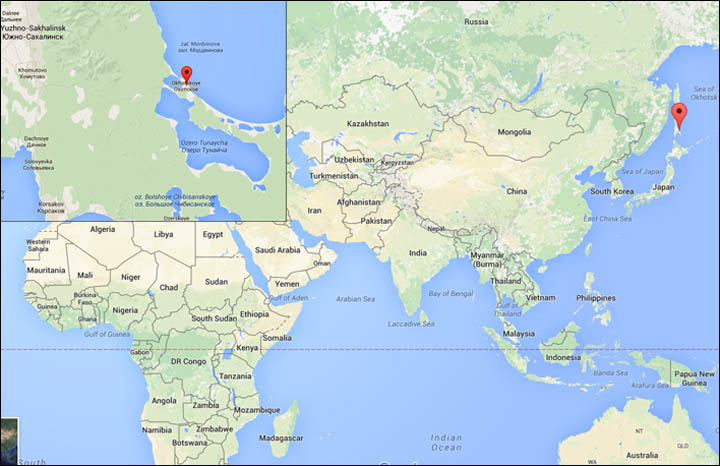 ---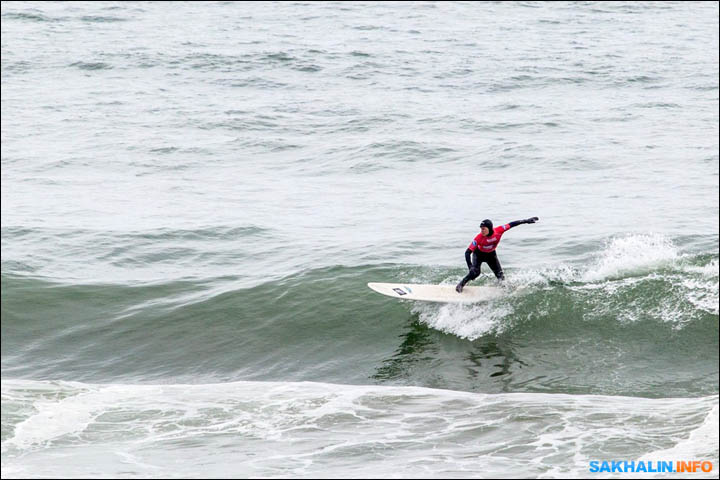 ---