A pipe burst spraying upwards through a gaping hole in the road. Picture: Nikolay Palenkov
First the road started to 'hiss' after a hot water pipe burst on Torosova Street. The shocking scene was captured by the dashcam of a passing car.
With a temperature of around 8C, the city authorities had switched on the hot water supplies for winter heating in apartment blocks.
But a pipe burst spraying upwards through a gaping hole in the road.
There were broken windows all the way up the main block of flats in the firing line of the scalding spray.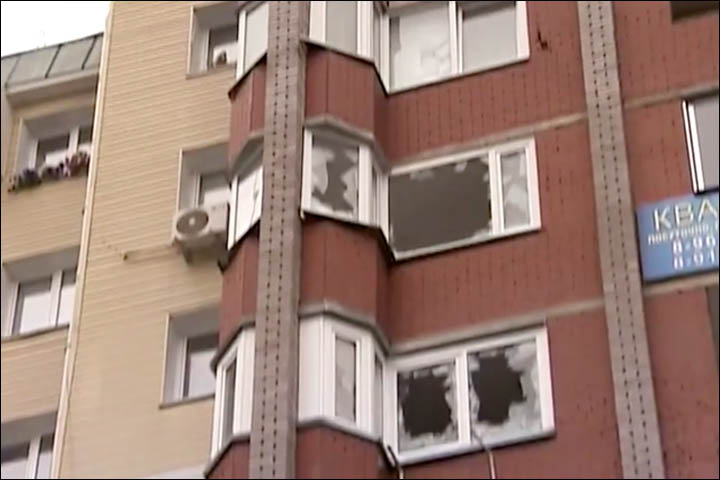 ---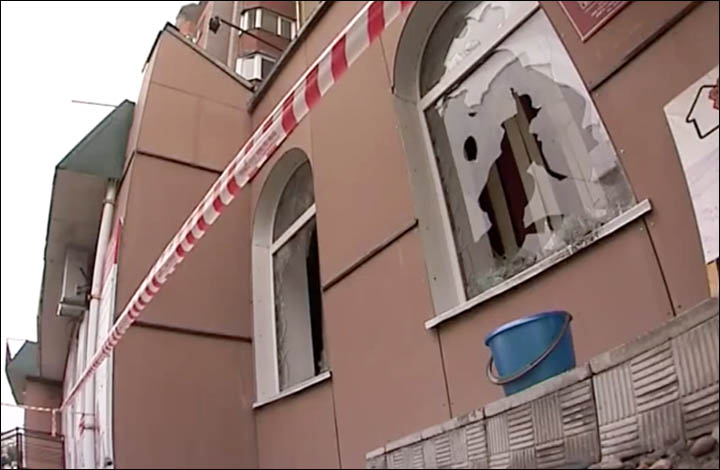 ---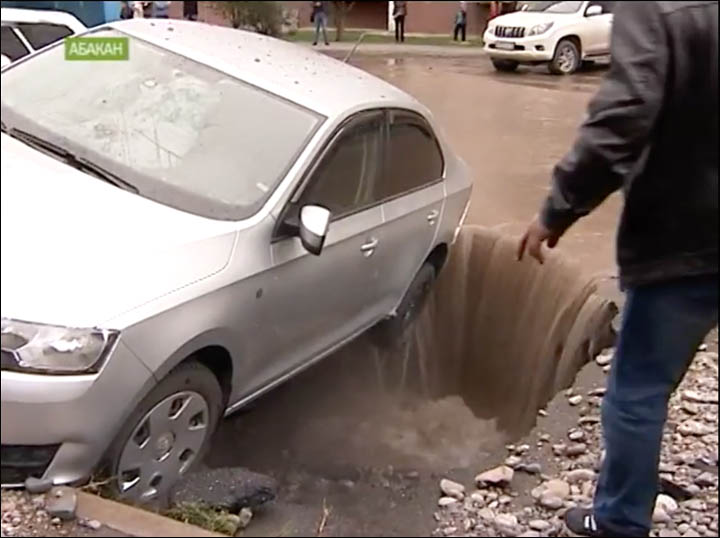 ---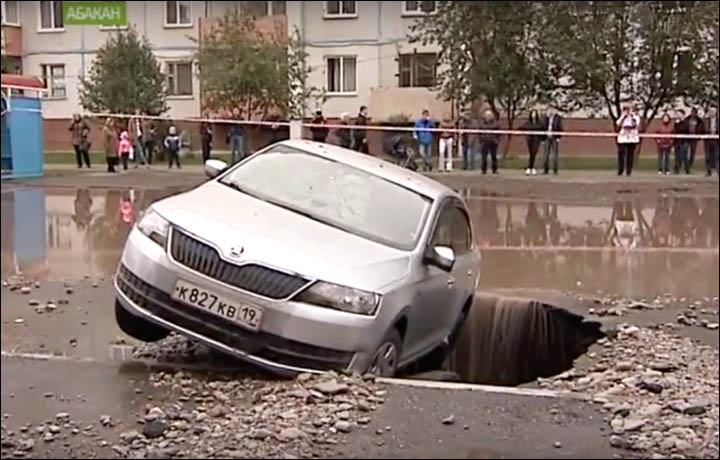 ---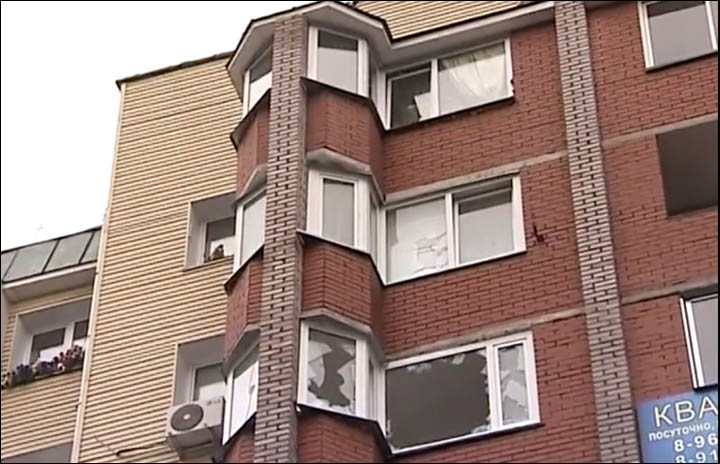 ---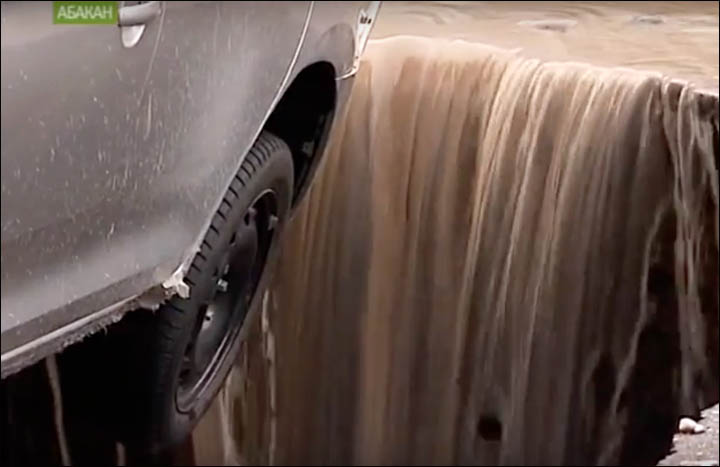 'It is a miracle that no-one got hurt'. Picture: Southern Media Group
---
There were also reports of damage of the flooring of apartments and household goods.
'I went out to look what's happened and old ladies said that the asphalt was hissing and the hot water could erupt any minute,,' said one woman.
'Stones flew out, and then it started gaining strength, it was a horrible sight' said one bystander.
It was not immediately clear if there were injuries from the scalding water.
City Mayor Nikolay Bulakin warned the area would have no hot water or electricity while repairs were underway.
Abakan is capital of the Republic of Khakassia in southern Siberia.
Eyewitness Maria said: 'It was about 4.30pm when hot water broke through. People had minutes to realise something horrible was about to happen, and only a few had chance to drive their cars away from the parking. Many were still at work, so when they came back they literally gasped in horror, seeing smashed windows, burnt floors and water all around their flats.
'It's miracle it didn't turn into a much bigger tragedy and that people didn't get hurt.
'At first the fountain was tiny, but within minutes it grew noisy and extremely scary, with boiling water shooting large stones and bits of asphalt. It sounded like a canon and lasted for half an hour'.