Help, I can't get out! A bear cub gets stuck, trying to escape through window leaf. Picture: Rupty's video
Locals in Kamchatka came home to interrupt the beast's feast - but the cub has eaten too much and gets wedged in the window.
The residents laugh uncontrollably, their hands shaking, and start filming as the cub continues his attempts to squeeze his derriere through the window and make his getaway. They're not mocking the animal. It's just funny.
'Wow, Potapych' - says one man (a name Russians use for bear, which in fairy tales is often called as Mikhailo Potapych) Cool!'
'Let's just push his bum out', one of the men suggests, laughing.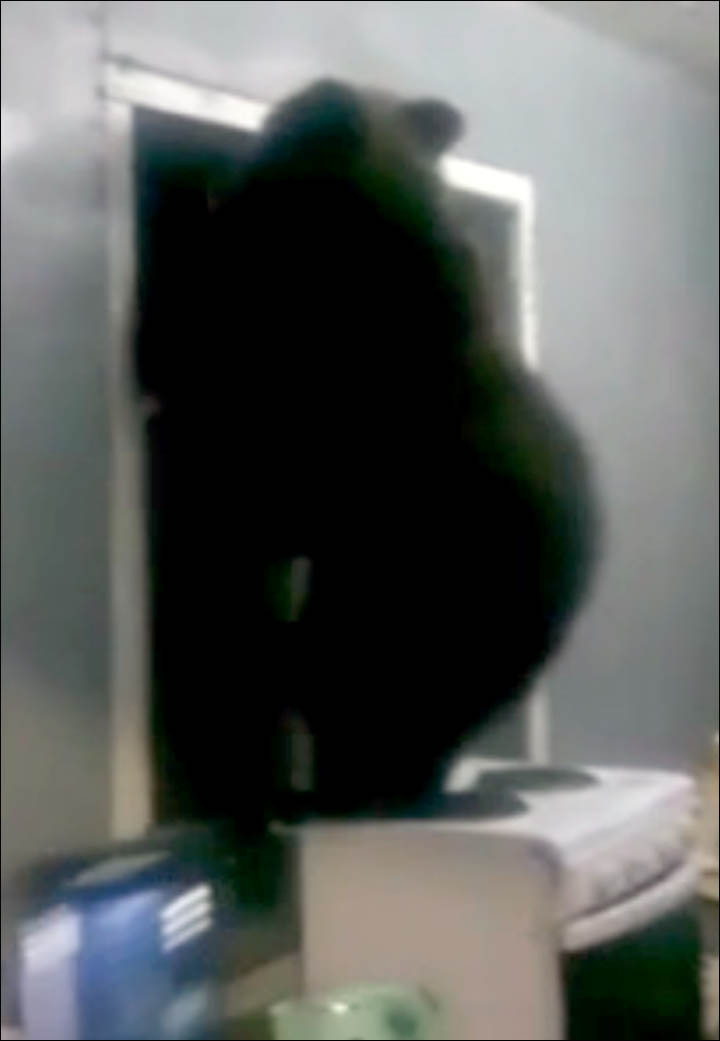 ---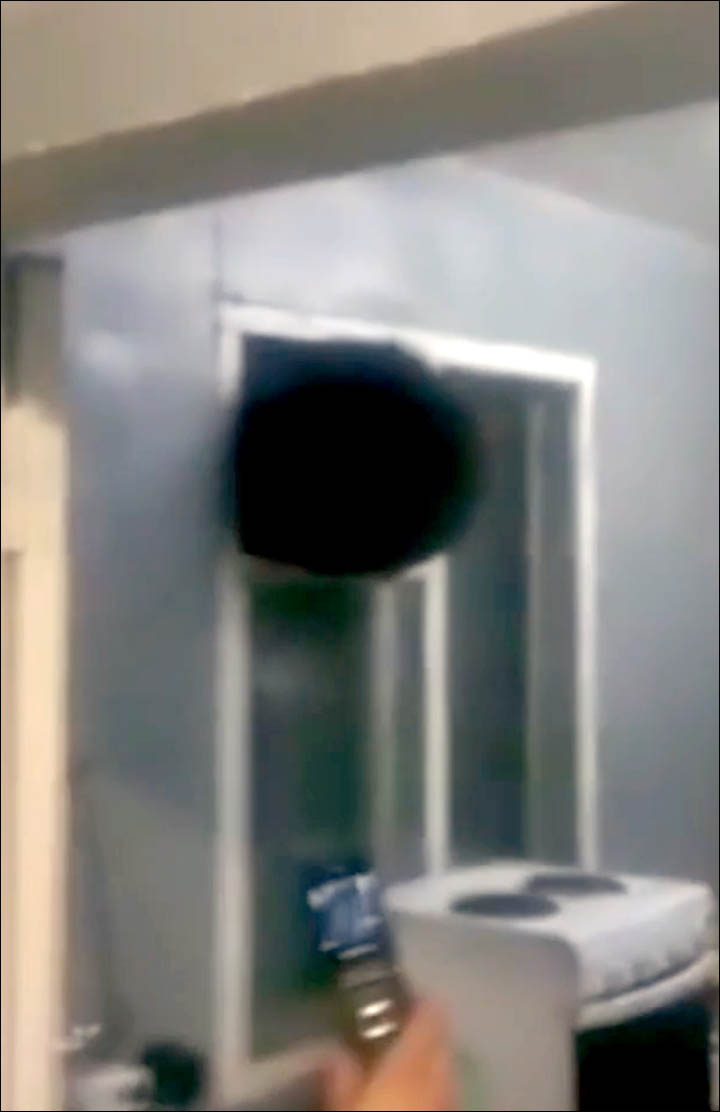 Bear cub tries to escape through window leaf. Pictures and video here and below: Ruptly
---
But they don't dare go closer.
'Push him, push his bum!'
'He's stuck, his bum got stuck!'
'Give his bum a push'.
Finally, the bear flees back to the forest.
Many on social networks compared the episode to a scene from Winnie the Pooh, when Winnie eats so much at his friend's house that he can't get out of it, or to a reverse of the Goldilocks and the Three Bears fairy tale when a girl entered the house of a bear family.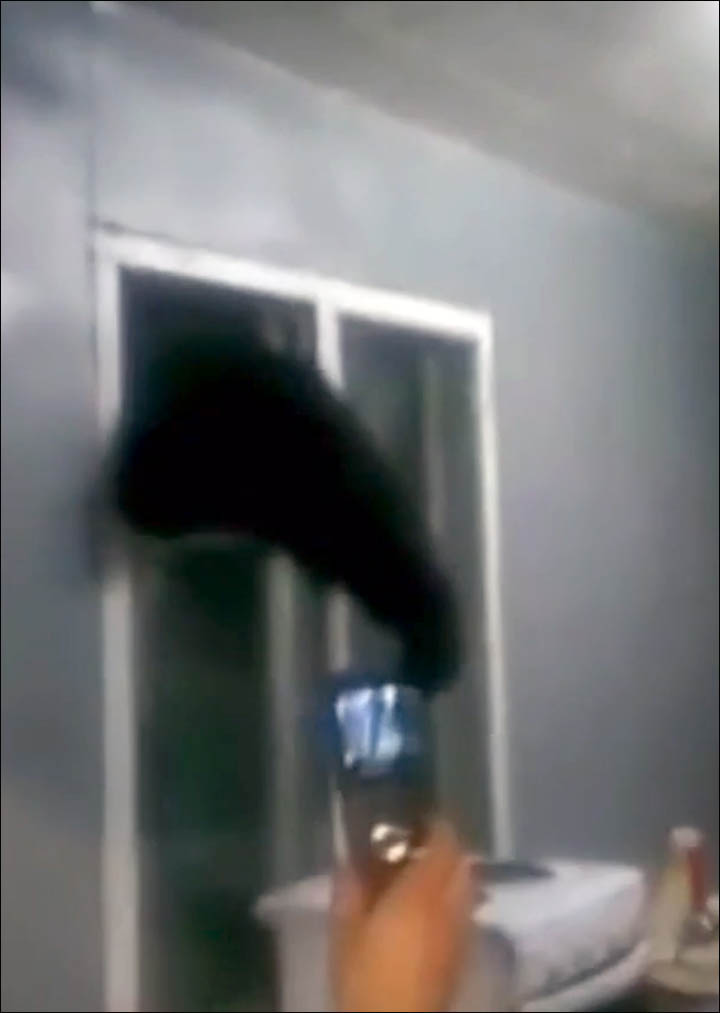 ---