The crane driver Fedor Elkin, 36, was taken to hospital with injuries. Picture: Vkontakte
A crane crushed the Bogdanov family's Toyota car, killing Dmitry, 31, his wife Yulia, 33, and their baby son Egor, several months old. The driver of a Sobol minivan Pavel Bakashev, 41, was pulled out of his car and sent to hospital, but died on the way.
A four year old child in the minivan was also heavily injured. The crane driver Fedor Elkin, 36, was taken to hospital with injuries. He is in a 'grave' condition.
The scene of devastation is shown on pictures and video from the social media. One dashcam video shows the moment the crane tipped over.
Vlad Putro, from Omsk, told how there were desperate screams from the baby he and other drivers tought to pull the people from the crushed vehicles.
He said: 'I was driving along Marshala Zhukova Street, and there was a traffic jam as usual. A Toyota RAV4 was right behind me. I turned and suddenly heard a loud crash behind me. I looked in the mirror and saw this RAV4 under the crane.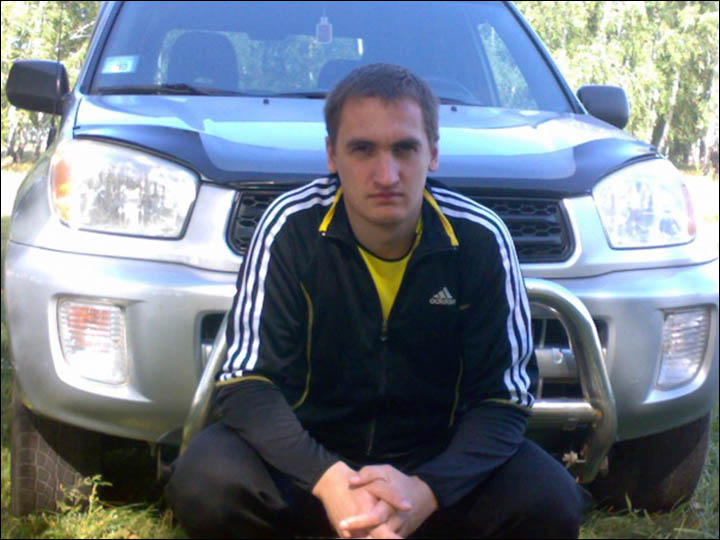 Dmitry Bogdanov, 31, perished in the horrific crash with his wife and their baby son. Picture: Vkontakte
We rushed out of the car to help, and 10 to 20 people around did the same. We tried to get the people out but did not have any luck. It was just impossible to do anything, the cars were smashed almost down to the pavement. We heard the little child screaming in the RAV car. We called the rescue service and they arrived very quickly. My deepest sympathies to the relatives of the victims.'
Larisa Boldinova, senior assistant to the head of Omsk Regional Investigative Committee told Komsomolskaya Pravda: 'We can't tell you the reason yet. The investigator is working at the scene right now.'
State investigators have detained three people.
The three were named as founder of construction company Just Fit Life, Victor Polukarov, a director of this company, Konstantin Semyonov, and the head of the building site where the crane was being operated, Sergei Maslyonkin, said to be responsible for safety.
Police said that blocks which should have halted the crane's movement along rails were not properly fitted. 'As a result, when the crane reached the end of its rail, it continued moving, the wheels went to the ground,' said one account. 'It could not balance on the ground, so it crashed down.'
The scene of devastation is shown on pictures and video from the social media. Pictures: Vkontakte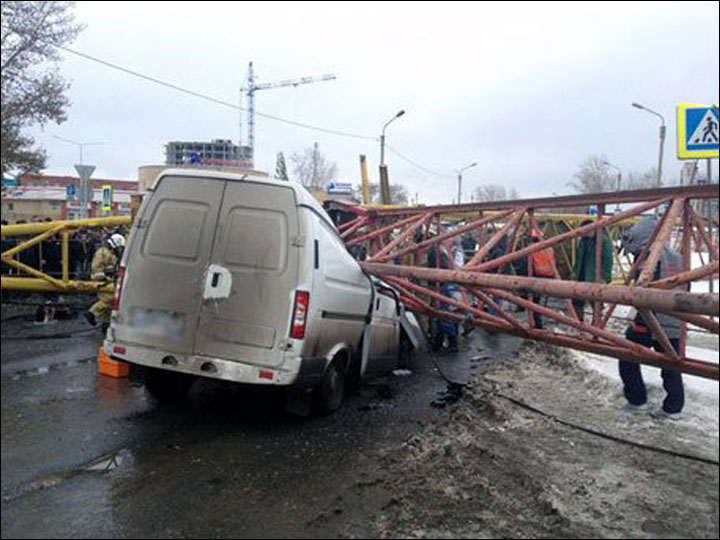 ---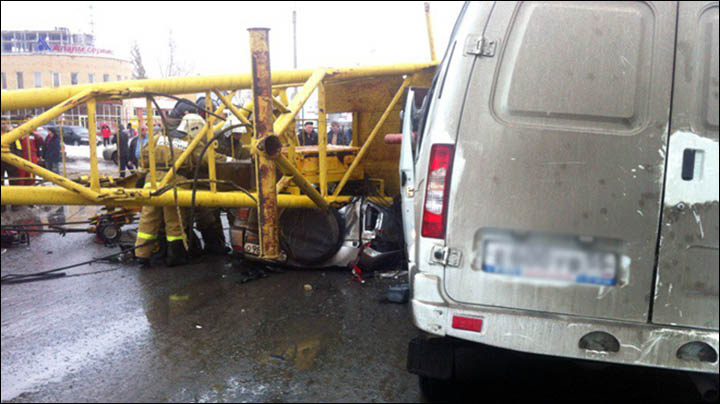 ---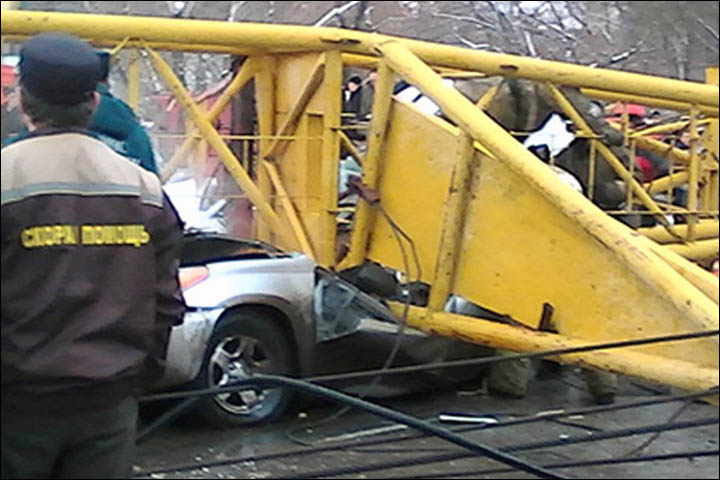 ---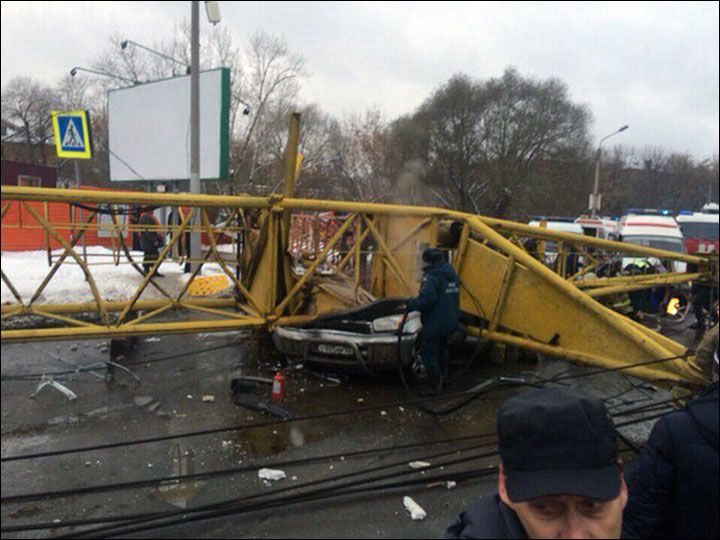 ---