Russian-Chinese border near Ussuriysk. Picture: @funnyshots
Bizarre reports that Russia had given away a parcel of 4.7km of land to China brought a swift reaction from the FSB and the customs service. 'There was no such thing, it's nonsense. The border has absolutely not been moved,' said a border guard official from the Russian Federal Security Service (FSB) in Primorsky region. There was a similar denial from the Far Eastern directorate of the Customs Service
Earlier, official newspapers China Daily and Global Times claimed that land some 60km from Ussuriysk was passed to China in 1993, but only now were border signs erected. The land is said to cover part of the River Khubutu, and Russia and China were said to be discussing a new port on the river. The web reports by these English-language publications in China appear to have been blocked in the wake of Russian denials.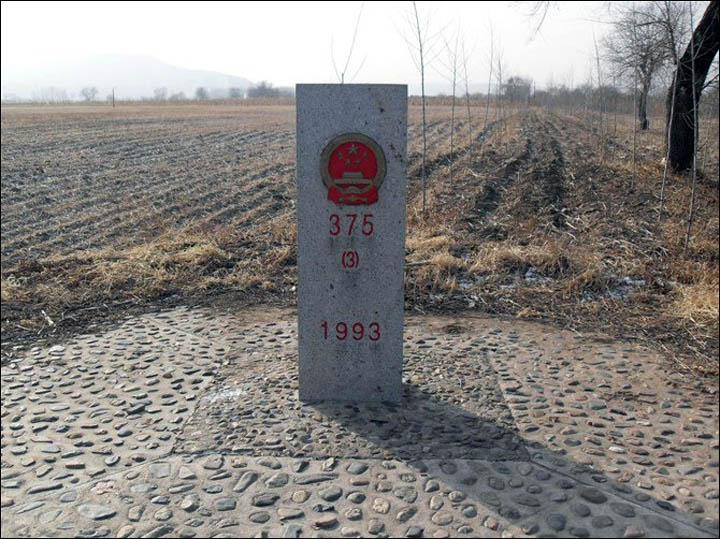 Border stone on the Russian-Chinese border near Ussuriysk. Picture: Panoramio
Earlier it was claimed by China Daily that the land in question was among territory ceded by China to Russia by the Qing Dynasty (1644-1911) after its defeat in the Second Opium War.
Global Times called the opening ceremony of the new border line and negotiations for the construction of a cargo port the consequence of an unprecedented flowering of Russian-Chinese relations.
Professor of Russian Studies of the Chinese University of Foreign Affairs, Gao Fei, commented: 'The erection of boundary stones showed that mutual trust and cooperation between the two countries has improved significantly.'
However, with a 4,209 km border frontier between the two countries, any re-opening of past land disputes is likely to be fraught with problems.