Arctic Trefoil military base built recently on Franz Josef Land. Picture: Ministry of Defence
High ranking sources said that Russia has completed the equipping and deployment of six military bases covering a vast swathe of the country's Arctic territory and waters, reported TASS.
The move restores Moscow's capability to levels that were lost after the end of the Soviet era.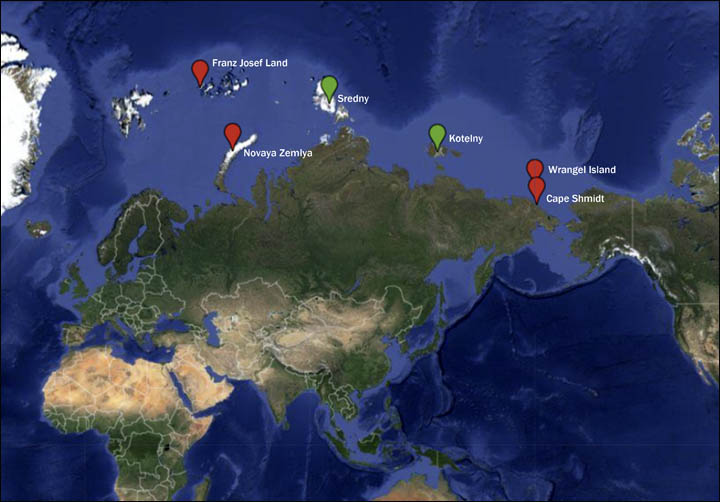 The chain of military bases stretches from west to east along the Arctic shore. Picture: The Siberian Times
In the west, the bases are now equipped on Novaya Zemlya and Franz Josef Land, while in the east, they are fully prepared on Wrangel Island and Cape Schmidt, in Chukotka.
Further bases are at Sredny, on Severnaya Zemlya, and Kotelny, in the New Siberian Islands.