A model of the second Bion-M satellite. Picture: TASS The spacecraft is scheduled to be launched in 2020
The bacteria will be sent to space on Russian biological satellite Bion-M in 2020 in an attempt to prove the possibility of life on the Mars. The experiment will check if bacteria from Earth can survive, or even thrive, in different conditions, namely those similar to the Red Planet.
Bacteria and other representatives of protozoa, such as amoebae and ciliates, have been selected for the space trip. They were taken from some of the oldest permafrost on the Northern hemisphere, in the Kolyma lowland in north-eastern Siberia.
Other samples from Wright Valley and Table Mount in the Antarctic will also be tested in space.
Elizaveta Rivkina, scientific supervisor of the experiment, said: 'The aim of the experiment is to find out whether life can survive for a long time in the case of, let's say, Mars. It is necessary to understand for how long they (bacteria) can survive in such conditions.
'We are planning to send both samples and separate microbiota to see if biota can survive.'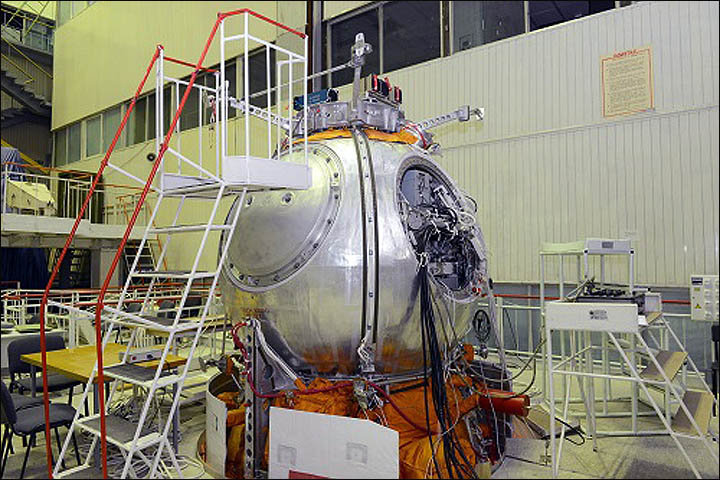 ---
The launch of the first Bion-M in 2013. Picture and video: Roskosmos
The experiment has been approved by the Russian Academy of Sciences Space Board. The spacecraft is scheduled to be launched in 2020 and will be put into orbit at 800-1,000 km above the Earth's surface, that's twice as high as the International Scace Station.
The voyage will last 30 days.
Rivkina is a researcher at the Institute for Physical, Chemical and Biological Studies of Soil, at the Russian Academy of Sciences.