'The statue was shining so brightly that I thought it was sun reflecting in a huge mirror'. Picture: Svetlana Kazina
It is the bigger equestrian statue in the world, a $4.1 million Mongolian tribute to the 13th century founder of the largest contiguous land empire in history, including modern-day southern Siberia. The Alti-based photographer was journeying through Mongolia when she saw this sight from afar, and went to investigate.
'I didn't know that there is such a sight in Mongolia,' she said. 'We were on the way from the capital city Ulaanbaatar to the swan lakes on the border with China, when I saw it from a distance. The statue was shining so brightly at sunset that at first I thought it was sun reflecting in a huge mirror.
'Not surprisingly, because it stands 40 metres tall and that's apart from a 10-metre pedestal.
'It is covered with 250 tons of shining stainless steel. The facade of the complex incorporates 36 columns which symbolise 36 Khans, from Genkhis Khan to Ligden Khan.'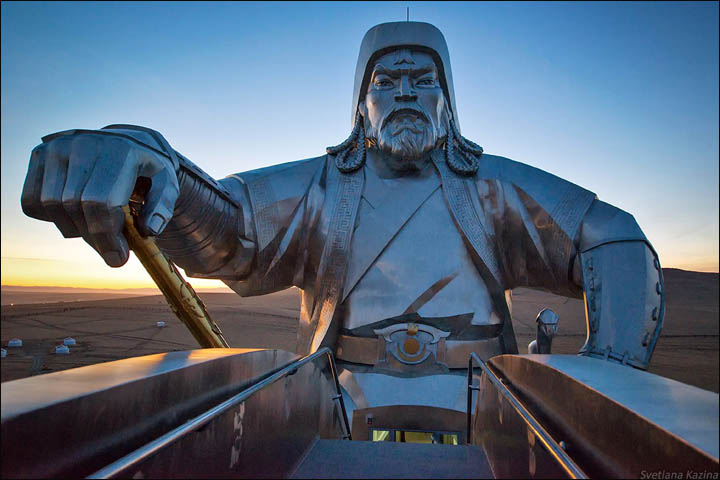 ---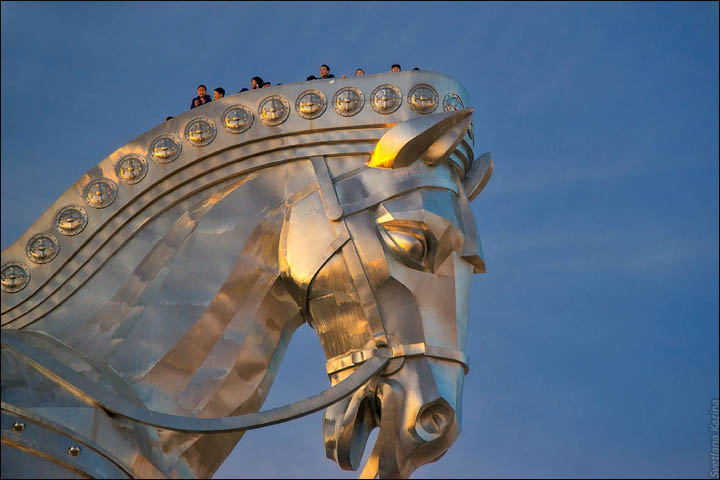 ---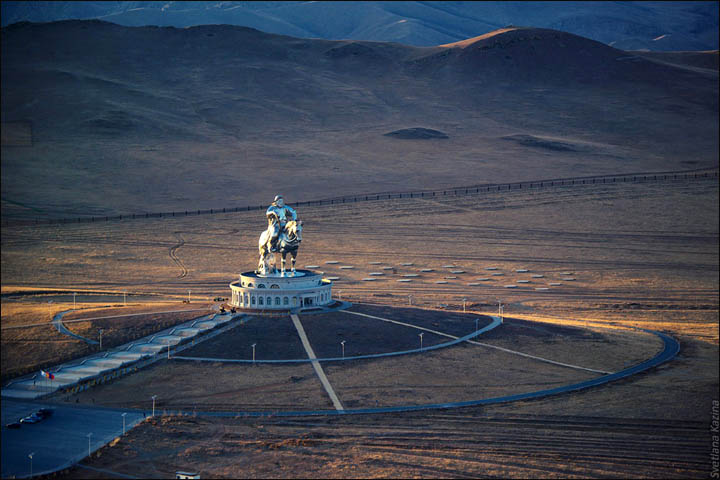 The biggest equestrian statue in the world. Pictures: Svetlana Kazina
---
It is on the bank of the Tuul River at Tsonjin Boldog, 54 km Ulaanbaatar, the Mongolian capital.
'The statue points to the east where the commander was born.
'The monument is located in a place where, according to legend, Genghis Khan, who became the greatest Khan and conquered almost all the known world, overcame difficulties after death of his father and found a golden whip.
'Mongols believe that finding a whip is a good sign, that's why they decided to set up this memorial here.
'But it's not simply a statue, there is a museum with arms and possessions of Mongol warriors, an art gallery with the paintings of Asian painters, a gift store, conference hall and a restaurant.'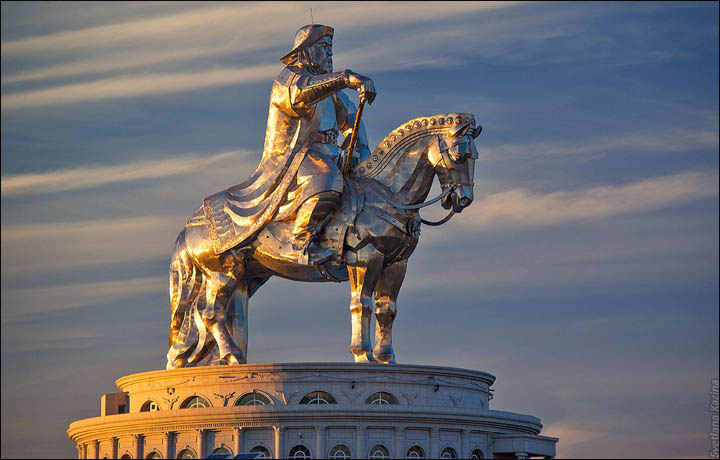 The Genghis Khan Equestrian Statue, Mongolia. Pictures here and below: Svetlana Kazina
---
A replica of the famous whip is one of the must-see exhibits.
'On top of that, you can get to the viewing platform with a lift and walk to the horse's head via a tunnel. It's breathtaking.
'On the way back from the Ganga and Duut lakes, we went to the statue again, especially to take pictures.'
For travellers here, she recommends finding a pilot who can give you an aerial view of this huge edifice.
'There is an air club nearby run by a professional pilot and a great guy, a Russian Mongolian, called Alexander Amia,' she said. 'If you want to see the entire complex and nearby mountains go straight to him. This flight will become one of the best memories of your life.
The Genghis Khan Equestrian Statue, which is part of the Genghis Khan Statue Complex, is 40-metres tall - or 131 ft 3 in. Svetlana Kazina is a photographer based in the Altai Mountains of Siberia.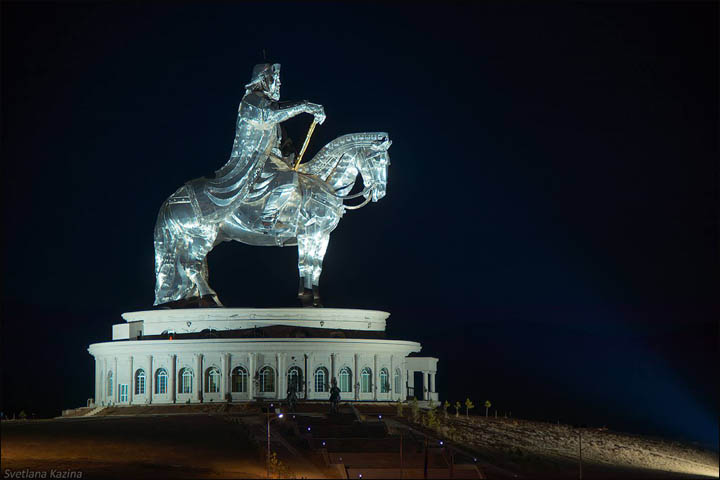 ---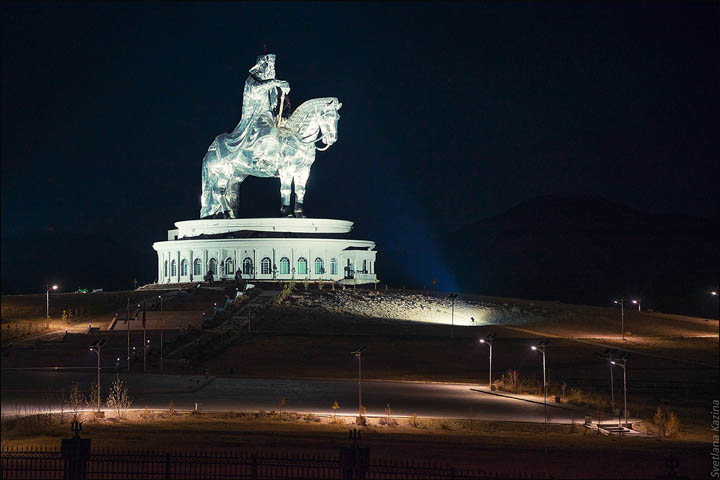 ---