The stuff of the zoo was to board up the windows after the fire, to keep the facility warm. Picture: Vesti.ru
The inferno struck the tropical animal hall at Zoo Gallery suffocating rare breeds of animals hamsters, guinea pigs, exotic spiders along with cockroaches and rats.
'Dozens' perished mainly from smoke fumes but others escaped. A crocodile called Kilka - aged 14 - was rescued by staff.
Zoo official Lyudmila Ivushkina said: 'It was not so easy to take him out of the burning building. The animal is very strong. Very strong and very dangerous.'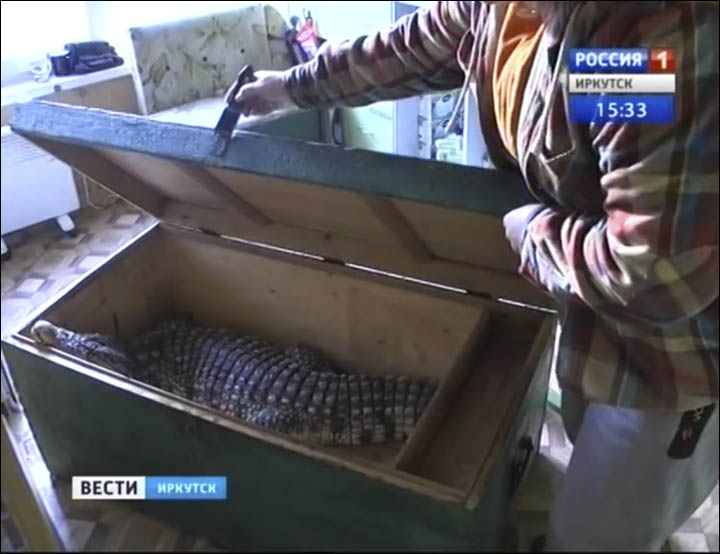 ---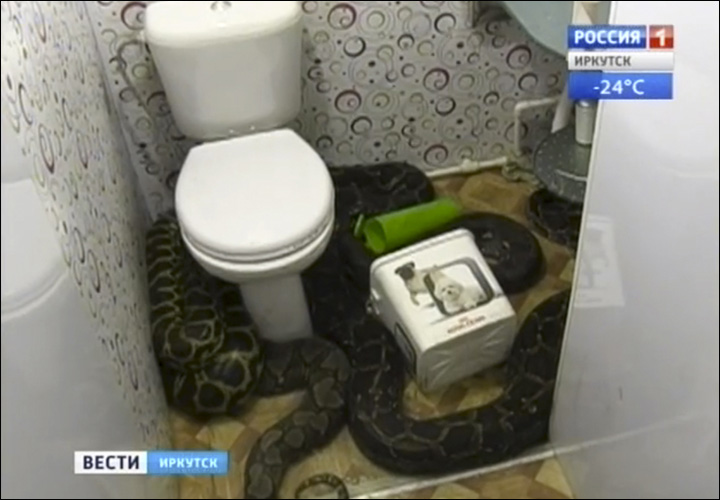 ---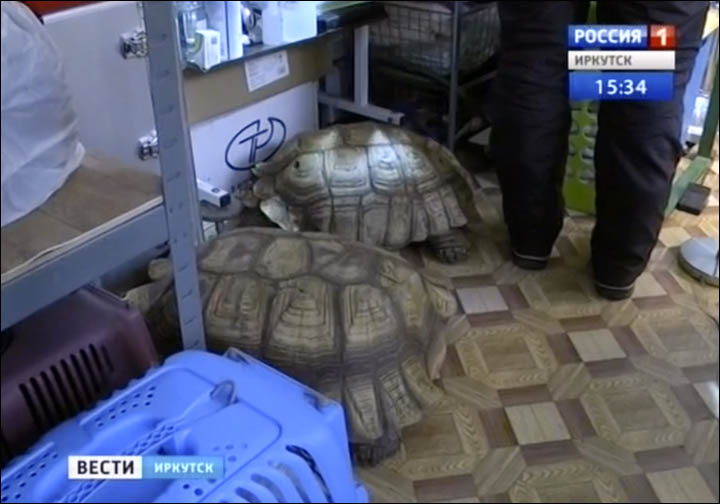 ---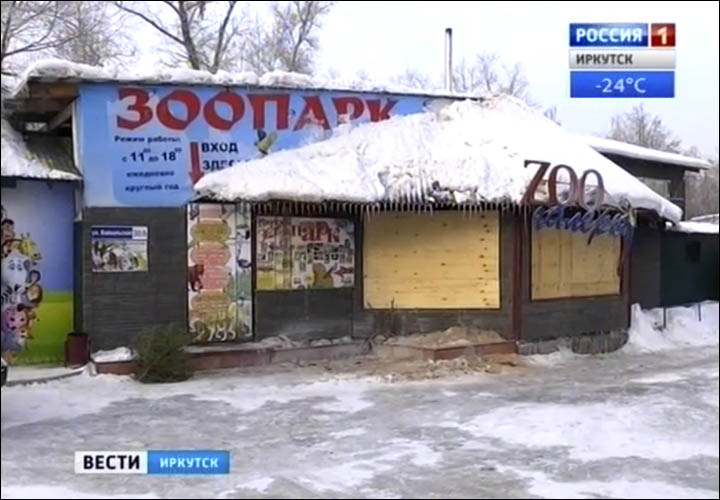 'We are not closed. We plan to open again soon.' Pictures: Vesti.ru
Lyudmila adds: 'Yes, the situation is rather difficult now, we do not know where to find the money for the renovation and how to pay for electricity now, yet we are not closed. We plan to open again soon.'
The cause of the fire is under investigation.