A picture shows the couple near the Ob River in Novosibirsk. Picture: Natalia Vladimirova
The scene was witnessed by a resident from an overlooking window as the homeless woman found body parts of Natalia Vladimirova, 32, a mother with an eight year old daughter.
'It was about noon, and I saw how she took out a package from the bin," she said. "I saw a pair of boots. She has found a woman's head in the bag with the boots, then began to turn all the other packages and found the pelvis.
Other eyewitnesses immediately summoned the police. Along with the body parts, police retrieved the woman's fur coat.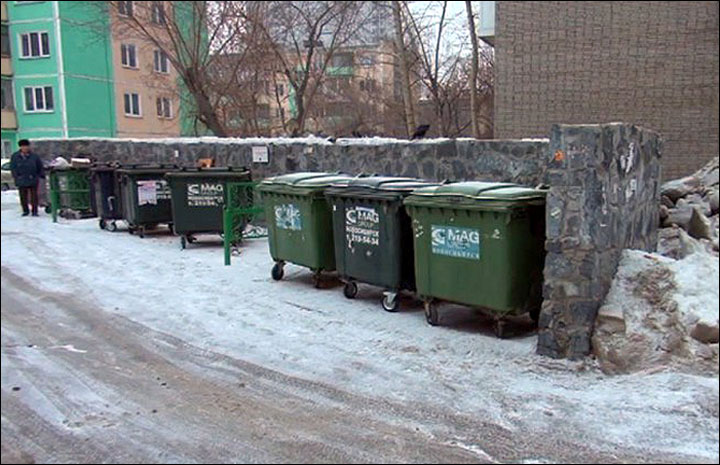 Remains discovered by homeless woman searching for clothes in the trash. Picture: Incident Novosibirsk
---
The victim was only identified after police took a picture of the severed head and showed it to local residents.
It was identified as Natalia Vladimirova. Her husband Alexander, 31, has been detained on suspicion of murdering his wife in the flat they rented.
The couple had a daughter Daria, aged eight. Where the girl was at the time of the alleged murder and dismembering is not clear.
Police say the investigation is continuing.