The construction of the 'second segment' of Vostochny spaceport - including a launch site for environmentally friendly Angara launch vehicle - will begin in 2017. Picture: Andrey Ilyinsky
The timing of the delayed maiden launch from Vostochny spaceport in Amur region is now around three months away. Acting head of the Federal Space Agency (Roscosmos) Alexander Ivanov said: 'We can quite possibly do it in the second half of April if everything is all right.'
But there has been speculation the new age of space travel could come on 12 April, so marking the 55th anniversary of Yury Gagarin's first historic manned flight. The exact date of the unmanned launch will be determined by a state commission after comprehensive tests starting on 26 March at the launch site, he said.
An Aist-2D spacecraft and nanosatellite SamSat-218 have been delivered to Vostochny and are now at the assembly and testing facility for carrier rockets. Another satellite - Lomonosov - is to arrive on 1 February.
As the new complex takes shape - it is currently Russia's largest building site - the workplaces for 218 experts who will monitor the first carrier rocket launch have been equipped at Vostochny spaceport.
'The administrative and office building of the launch complex of the Vostochny cosmodrome (has) been completed,' said a statement.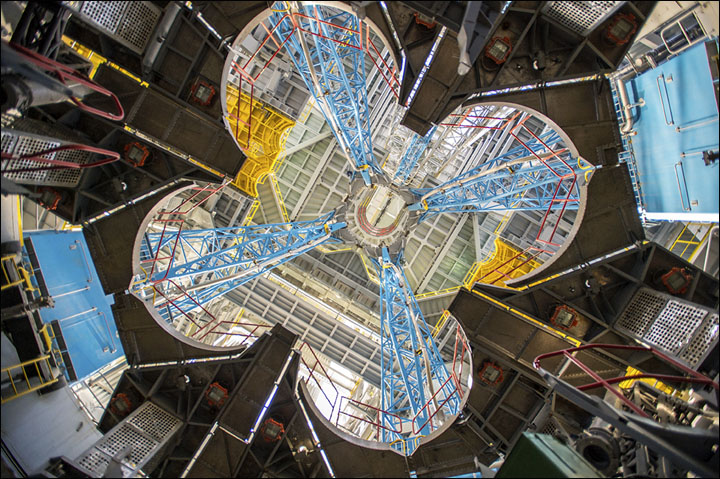 ---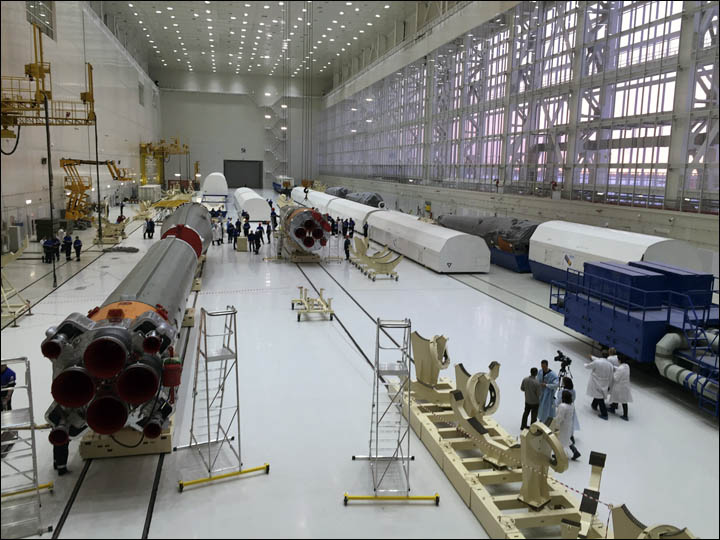 The assembling of the rocket Soyuz-2.1a has already been started in the special facility. Pictures: Andrey Ilyinsky, Roscosmos
'The necessary furniture has been installed in the rooms and 218 workplaces have been equipped. There employees will work in comfortable conditions - they have convenient meeting rooms, a snack bar, a medical centre and a check-room. The three-storey building is equipped with elevators.'
The construction of the 'second segment' of Vostochny spaceport - including a launch site for environmentally friendly Angara launch vehicle - will begin in 2017, it has been announced.
'All technical documents will be submitted this year, and the construction works will begin next year,' said a space agency spokesman. 'Design works for the Angara launch pad has been done, and the construction site has been chosen. In addition to the launch pad, the second segment will incorporate numerous facilities, communication systems and roads.'
Originally there were plans for two launch sites for the new-age Angara rockets. But now the plan has been reduced to one due to the 'complicated economic situation' faced by Russia, which have led to a significant trimming of the space budget.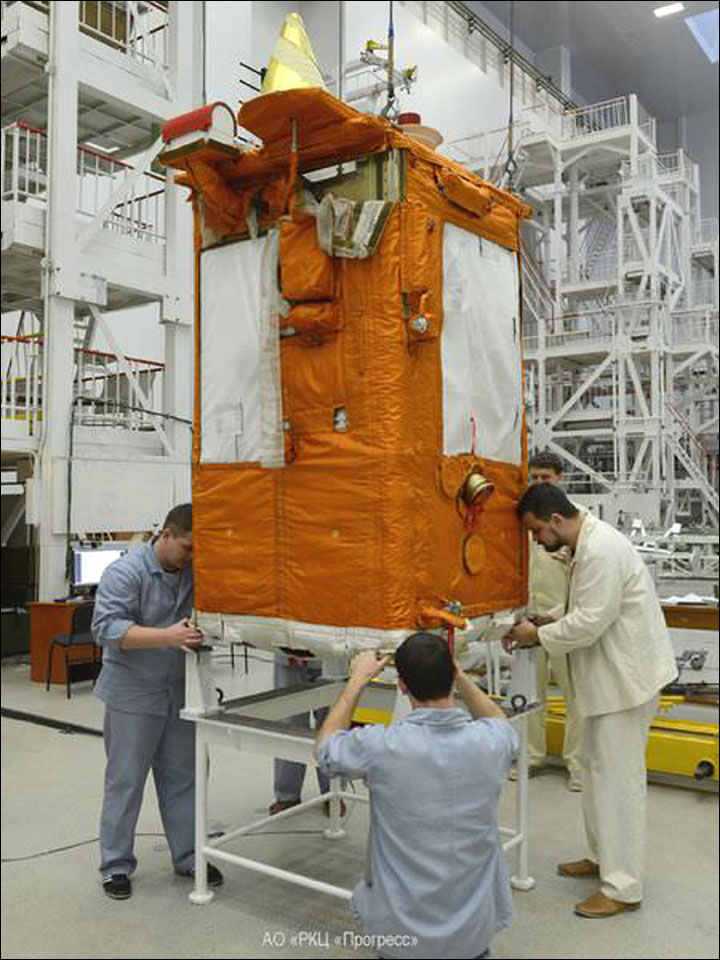 An Aist-2D spacecraft have been delivered to Vostochny. Picture: SRC 'Progress'
'The situation was different when we were drafting the programme 18-24 months ago, and we could afford that luxury,' said Ivanov. 'We tried to prove to ourselves and the people around us that we needed two launch sites.'
The planned first Russian manned mission to the moon, for which the Angara is needed, has been delayed, too. This is now scheduled for after 2035.
'According to preliminary estimates, we will be able to prepare automatic space vehicles and to launch manned ships at one site,' he said. 'All the possibilities of using one launch site will be assessed by the end of 2016.'
The Vostochny project has been hit by repeated claims of corruption. In the latest example, a senior engineer of the spaceport administration was detained on suspicion of taking a bribe of more than one million roubles for signing a certificate of acceptance.