Ekaterina Bachurina is now in hospital in Khabarovsk as psychologists are working with her. Picture: Odnoklassniki
Ekaterina (Katya) Bachurina, 10, was held for around 48 hours by Sergey Ponomarev who claimed to police after being detained that he 'won the girl' in a card game from her 30 year old father Alexander.
The kidnapper was detained, along with an unnamed female 'accomplice', but so too was the girl's father as police examine the allegation. The child is now in hospital in Khabarovsk where initial checks suggest she was not sexually assaulted, and suffered no physical injuries.
As well as the 'card game' version, police are examining whether the man was a paedophile or intended to keep or sell her as a sex slave or as a human organ donor.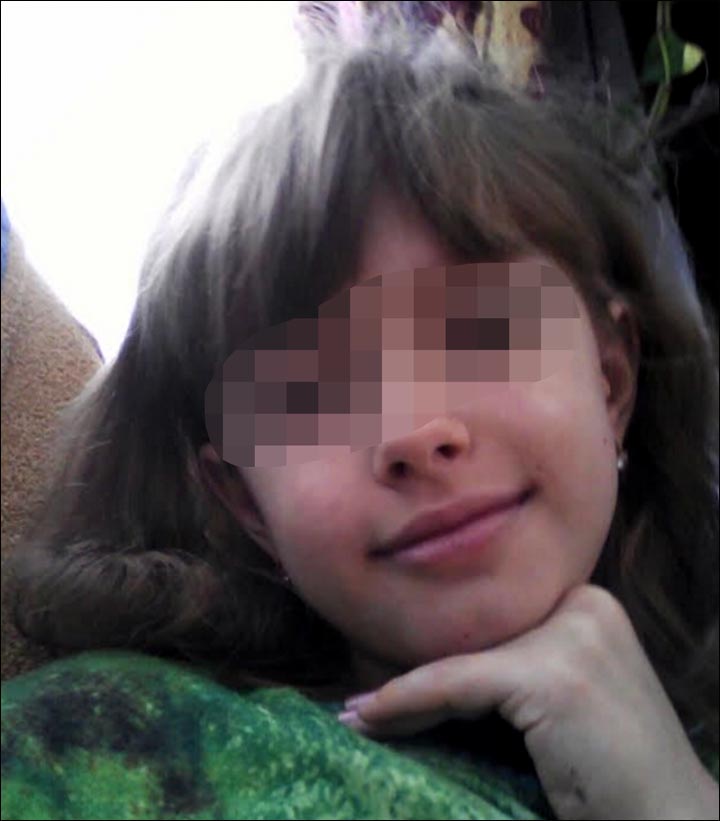 ---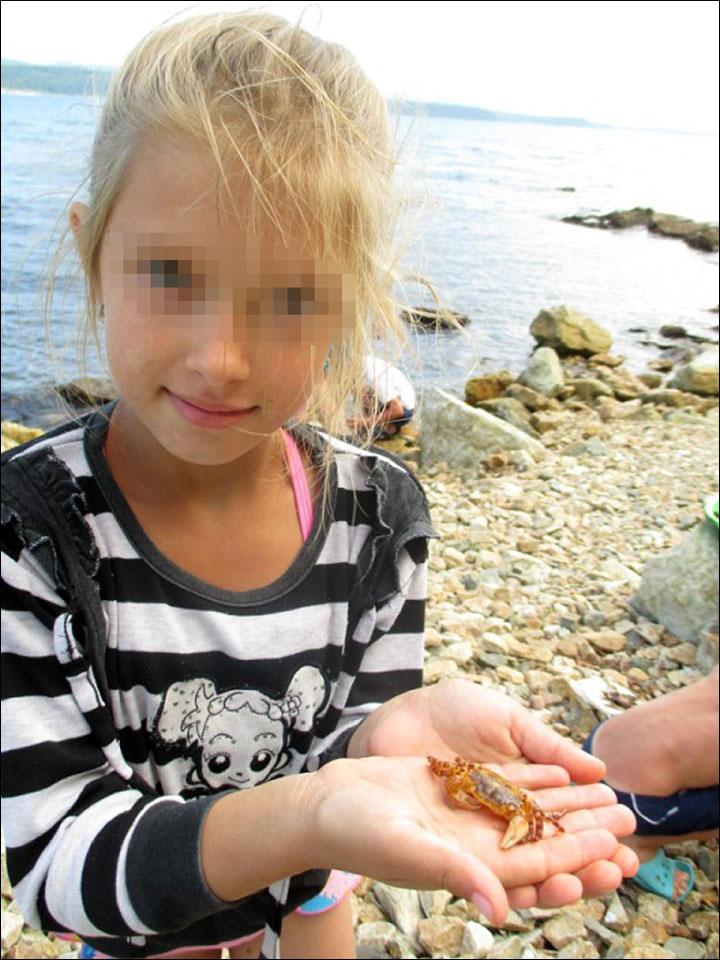 The kidnapper pretended that Katya is his daughter, while 500 volunteers were searching for her. Pictures: Odnoklassniki
Katya was bundled into a red car as she walked to school in Volochaevka village, which is in the Jewish Autonomous Region in the Far East of Russia. An 11 year old boy witnessed the kidnapping and told his father who did not believe him. Later he told teachers and a massive hunt began involving some 500 people.
The man and the girl were initially located in a hotel at Progress village, in neighbouring Amur region, on 22 January. He claimed the child was his daughter. He abruptly left the hotel on the night of 23 January as the hunt widened.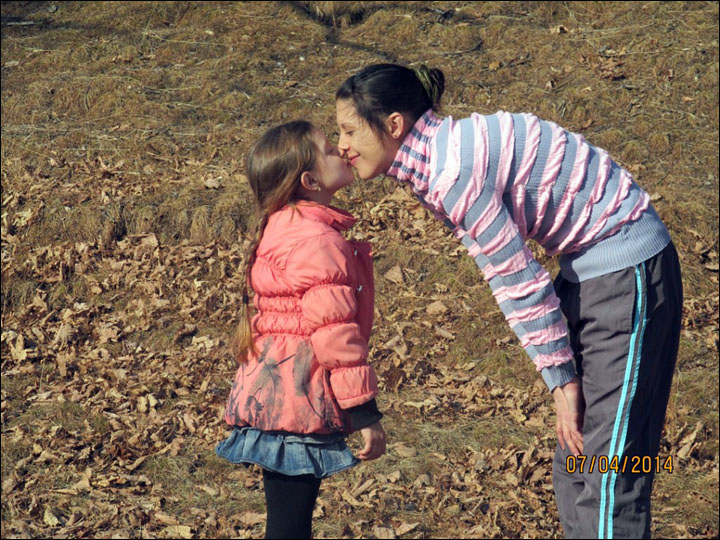 Olga Podgornaya, 29, with her daughter Katya. Picture: Odnoklassniki
From the hotel police got his name, and car registration plate. Ponomarev took to country roads to avoid the road blocks, and finally abandoned his car at a cemetery near Shiroky village. He took the girl and went by foot to ask for shelter in a village house.
Police Major General Nikolay Aksenov said: 'The owner assured us that he has never seen this man before he asked to give shelter. The man came to him and said that he and his daughter were frozen, and asked to let them in to get warm.' This version has 'yet to be checked'.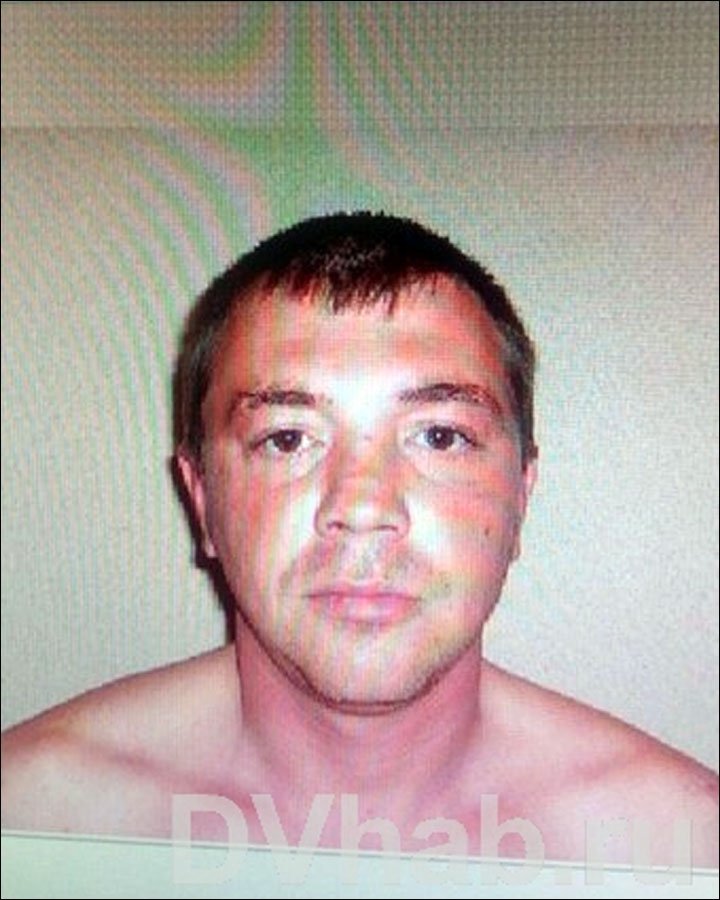 ---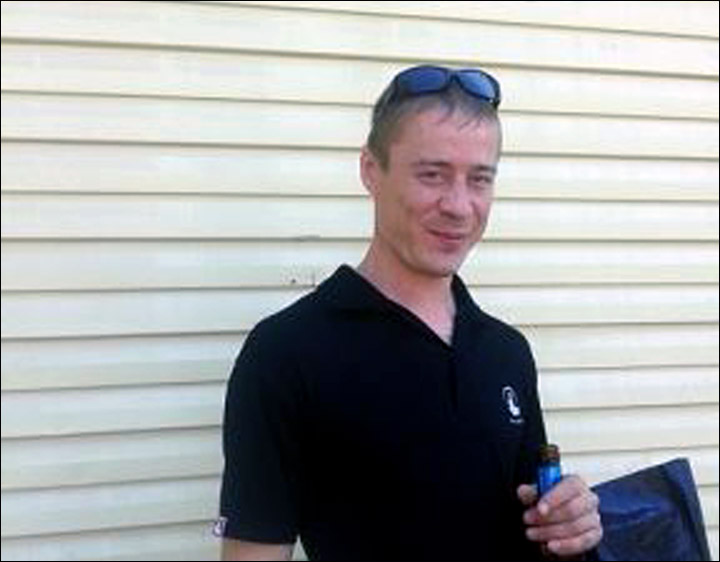 Sergey Ponomarev (top) told to police that Katya's father Alexander Bachurin (bottom) 'lost her' playing cards. Pictures: DVHab, Odnoklassniki
Police found him at this house after breaking in. They rescued the girl and detained the kidnapper. The man who gave them shelter refused to answer questions from journalists.
His daughter, aged about 10, confirmed that 'some man with a girl visited us'. Katya was very cold and was given hot soup, she said. Katya confided in the girl that she had been kidnapped.
In detention, the kidnapper told police 'that Katya's father lost her in a game of cards'. This is disputed by the victim's mother Olga Pogarskaya, 29, who is divorced from her father. She remains in good relations with Alexander.
---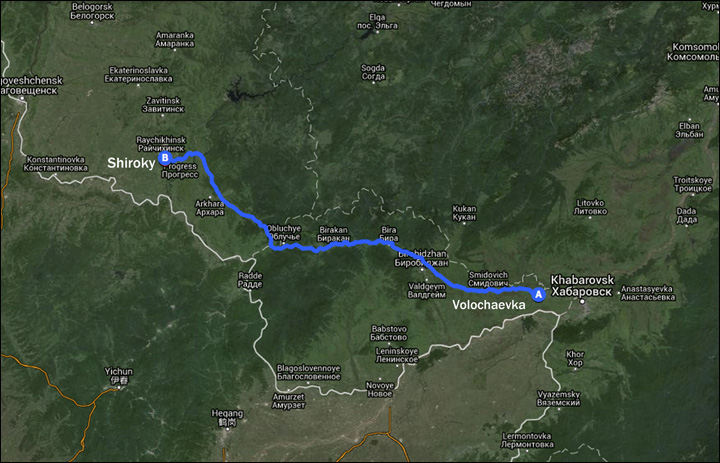 The kidnapper was caught in Shiroky settlement, in about 470 kilometres from Katya's native village Volochaevka. Pictures: The Siberian Times
'I do not believe he could do this,' she said. 'Whatever he is, he is still her dad. He loves her very much. They often see each other. As soon as the offender told about it, Alexander was immediately arrested by the police.'
His former teacher Galina Sedova said of the card game allegation: 'I do not believe this could happen.'
It emerged that when he was holed up in Progress, the kidnapper had phoned his female 'accomplice' who came to the village in an attempt to meet him.
Police said there were no traces of drugs or medicines in Katya's blood. Psychologists are working with her.