'It is impossible to look at children - their bodies are packed in bags.' Picture: Express Kamchatka
The bodies of the three schoolboys were found in the hot sewer which had a temperature of more than 80C. The victims were named as Daniil Slisarenko, Alexander Sanko, and Daniil Vinnik.
It was unclear why they were at school after an announcement that all educational facilities were closed on 28 January due to a flu epidemic in Kamchatka, in the extreme east of Russia.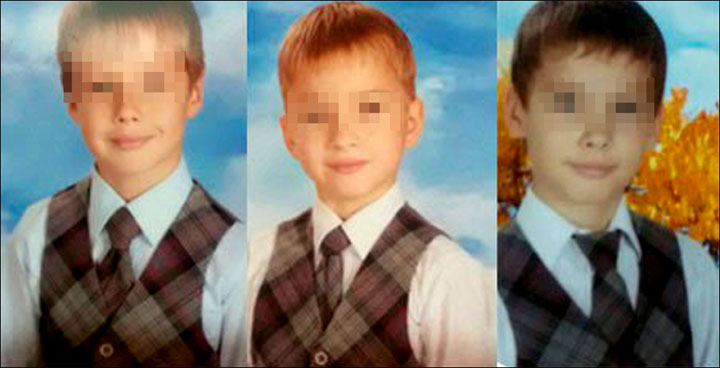 From left to right: Alexander Sanko, Daniil Slisarenko and Daniil Vinnik. Picture: Vkontakte
A wooden decking covering the hot sewer evidently broke or collapsed leaving a two and a half metre hole. Some reports were that it was covered in cardboard. Locals had reported a problem at the site, but it had not been repaired. The hot water in the sewer was used for the city heating supply.
A police source said: 'The three boys disappeared on Thursday afternoon. They had left the school but had not come home. Police, volunteers and Emergencies Ministry employees started searching for them. The boys' bodies were found in the open hatch of a hot sewer located near the school building.'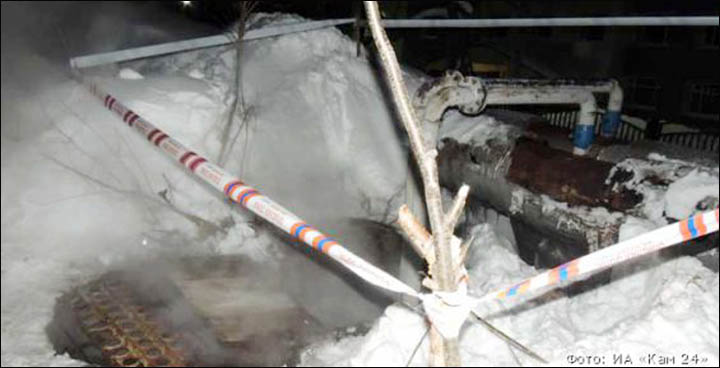 ---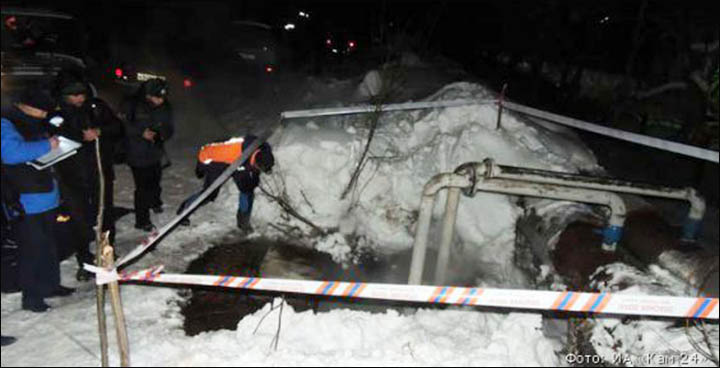 ---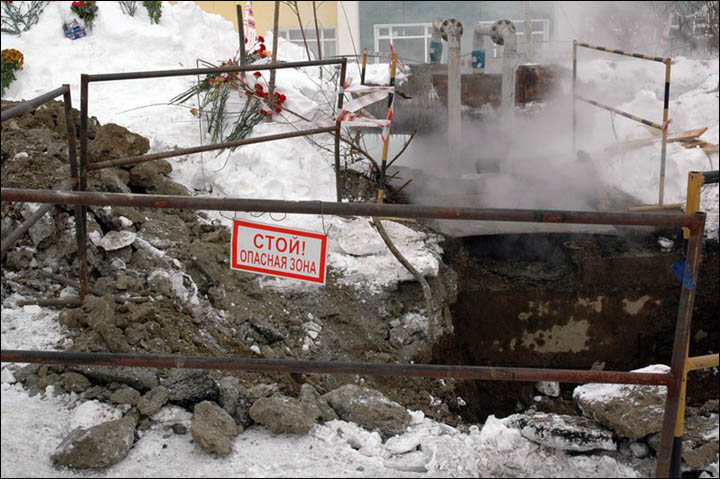 The urban services managed to fence the sewer only after the tragedy. Pictures: Kam 24, Express Kamchatka
Yevgeny Sivayev, publisher of newspaper 'MK in Kamchatka' said: 'Judging by the fact that straps of the first boy's backpack were torn off, his friends wanted to help him as he fell and pulled him up.
'It did not work. So they fell in there trying to save him. The rescuers first found them, and could not reach the first boy for a long time. The temperature there is over 80C, very high.
'Why they were there at all is not clear. After all, 28 January declared quarantine for influenza, and all schools were to be closed.'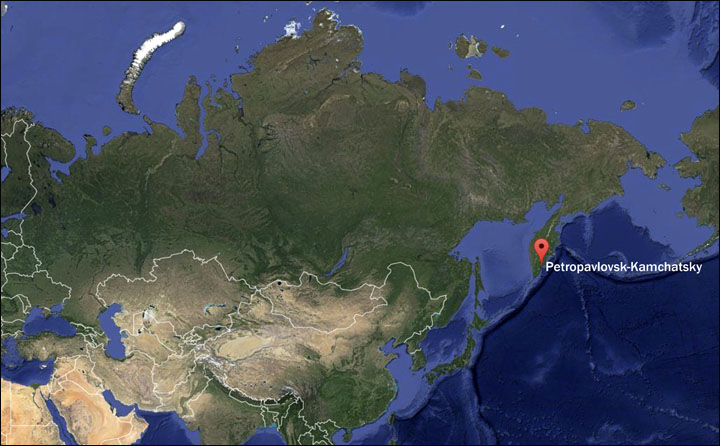 Th schools in Petropavlovsk-Kamchatsky were to be closed on January 28, due to quarantine for influenza. Picture: The Siberian Times
He said: 'It is no exaggeration to say that the city is crying. Such grief we have not had before. It is impossible to look at children - their bodies are packed in bags.'
A picture showed the black bags in the snow at the site of tragedy. The mayor's office is to pay for the funerals of the boys.
Criminal proceedings have been initiated into the children's deaths, said the Russian Investigation Committee.
'Investigators will try to give a legal assessment to the actions [or inaction] of persons responsible for the maintenance and operation of the hot sewer at the section in which the schoolboys died,' said a statement from the committee.