Adex had left Otaru port in Japan on 15 December 2015. Picture: V. Tonic
It appeared as if two vessels had collided in the Sea of Okhotsk: on 7 February, emergency buoys from each ship sounded at the same point in the treacherous waters in the late morning.
One of the buoys belonged to the vessel Nort, registered in Sierra Leone, the other to the Virt, from Togo. Rescue aircraft and boats were dispatched to the scene. Yet at the location there were no distress signals from the 'two' fishing trawlers. Nor even from one.
It took some time to become clear but it appears that one ship has been renamed: Nort and Virt are earlier names of a vessel now known as Adex. And Adex had left Otaru port in Japan on 15 December 2015.
On 10 February, the rescue vessel Sibirskyi spotted an inflatable life raft capable of saving 25 people. But it was empty. It had the markings of Virt on it, covering an even older name - New Golden Bridge, Phnom Penh.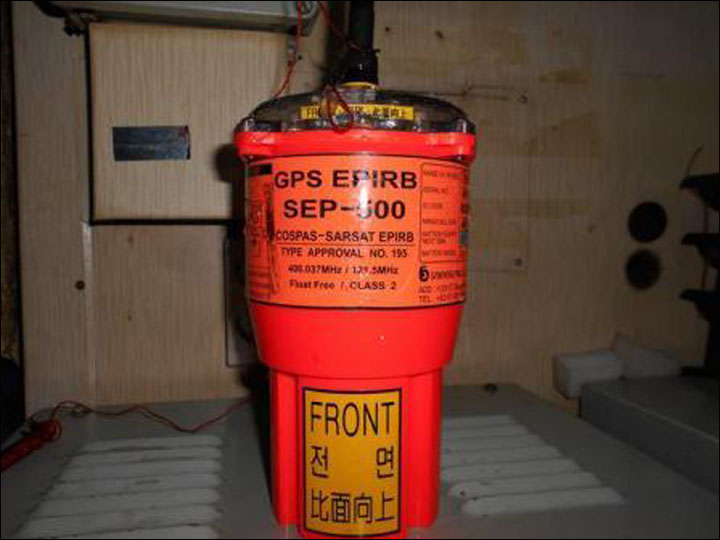 ---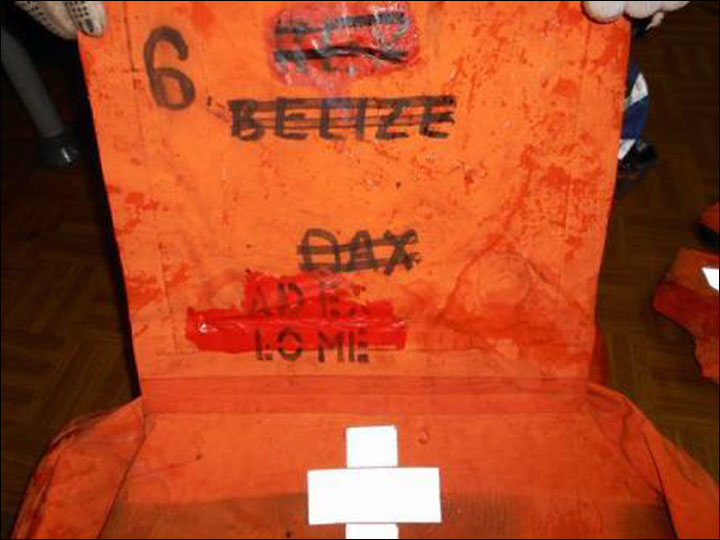 An emergency buoy and inflatable life raft found in the sea. Pictures: Nevelsk.ru
The inflated life raft had no damage. But what happened? It is still unclear. The law enforcement officers examining the case say the crew is unlikely to have survived.
The wife of one of a missing sailor said: 'The last time the captain Maxim Asyanin got in touch on 21 January. He is a very reliable and decent man and he wouldn't stop being in touch all of a sudden.
'I spoke to my husband even earlier on 15 or 16 January. While talking I heard a noise in the engine department, and I asked what was it. He told me they were warming up to leave.'
She said: 'I understand that my husband is no longer alive. He always got in touch regularly. Never before was he so quiet for such a long time.
'I've been deeply concerned for a while, and was asking what happened to the vessel - but no one could answer me. I have now realised that my husband must have perished. But I just don't know how to tell his mother about it.'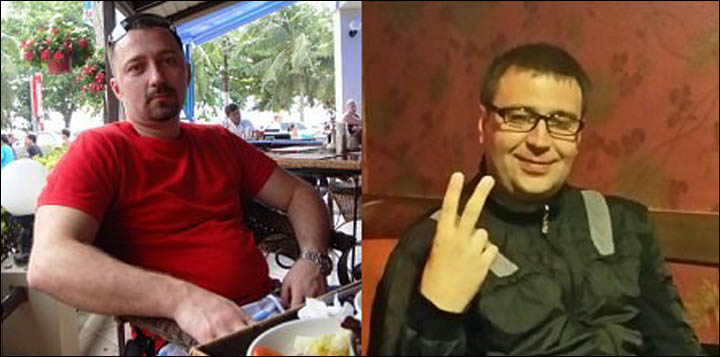 Maxim Asyanin, the captain and Yuryi Kabargin, 64. Picture: Astv.ru
Missing and presumed dead by the are the crew: Apart from Maxim Asyanin, the captain, they were named as: Roman Shedrikov, 39, Sergei Tsibin, 44, Yuryi Kabargin, 64, Aleksei Litvin, 40, Viktor Alyokhin, 49, Alexander Petrov, 29, Konstantin Voronin, 38, Valeryi Sadchikov, 27, Yuryi Ivanov, 50, Vladimir Brinskyi, 50, Nikolai Kovalchuk, 43, Ilya Savchenko, 47, Yuryi Razgonov, 51, Oleg Boyevskyi, 42, and Ivan Nazarenko, 44.
Most are from the Russian Far East. For now the fate of the stricken vessel remains unclear but a suspicion is that it could have been poaching - and turned off its tracking devices to avoid detection.
While there was no collision, the ship's fate remains unclear.