'You even cannot imagine how important it is to come here. It's a special place of me.' Picture: Vera Salnitskaya
Dedicated travellers Derek and his wife Chris returned to Novosibirsk railway station on Thursday, where in March 2015 he was suddenly taken ill with the early stages of a heart attack.
He urged other Western tourists to ignore the current negative perceptions of Russia, praising the high class medical care and human warmth and kindness he received in Siberia. He praised doctors in the city - along with travel agency head Alesya Kornilovich - for his survival a year ago.
'I'm so happy we came here,' he said on his return. 'You even cannot imagine how important it is to come here. It's a special place for me.'
Fighting back tears and hugging Alesya, 27, of STA-Travel, he said: 'She's my daughter. She did so much for me. Without her, I wouldn't be standing here. She was always near, solving every issue.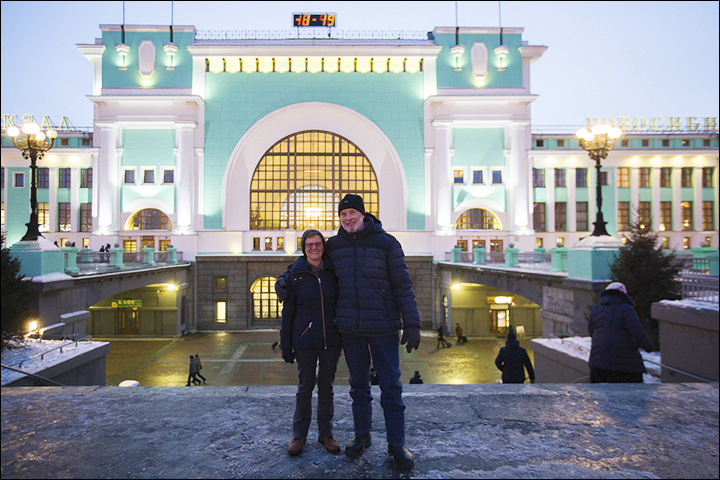 ---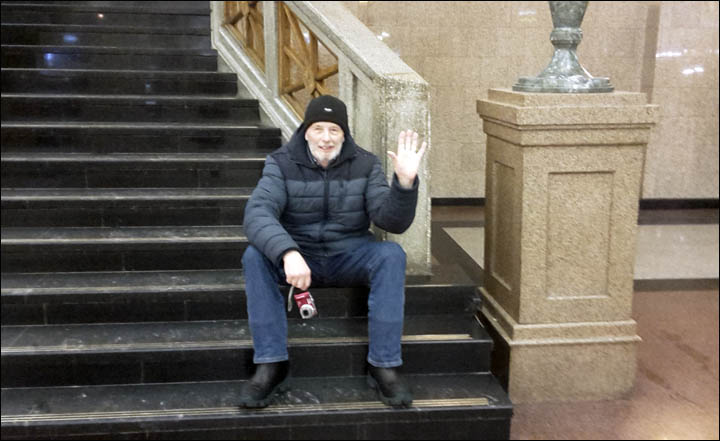 Derek Doy, 71, and his wife, Chris, 66, posing in front of the Novosibirsk train station, where almost one year ago Derek suddely fell ill. Pictures: Vera Salnitskaya, The Siberian Times
'Our visas ran out, but she managed to sort it out. She laid out everything. I have two sons, and Alesya, this incredible woman, is my daughter.' Standing near the station, he said: 'I'm feeling good now, all is perfect. Thank's to Siberian doctors, they saved my life.'
Some were surprised about his decision to return after requiring emergency surgery last year. 'Many say now, you know, that it is not good time to travel to Russia, that it is not safe, but I do not pay attention,' he said.
'It's just some recent mood, which has nothing to do with reality. I think that if you want something, if you have decided - then just go, go forward.'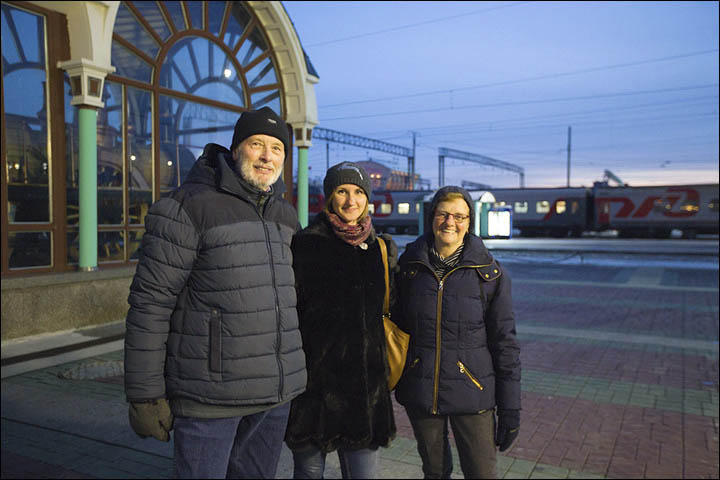 Derek and Chris with Alesya Kornilovich at the Novosibirsk train station. Picture: Vera Salnitskaya
While wanting to cross the continent since he was a child, he said: 'I had no idea about what Russia is before my first trip. I knew almost nothing about it, but it turned to be much better than I could hope. A lot of great people here, all are so helpful, so kind. It's incredible.'
He added: 'Initially, when I learned about Siberia and its vast territory, it was my dream to go across Russia by train from Moscow to Vladivostok. It was my childhood dream - to sit in the train and travel across this huge country', - and the couple are doing it in style on board the Golden Eagle Trans-Siberian express.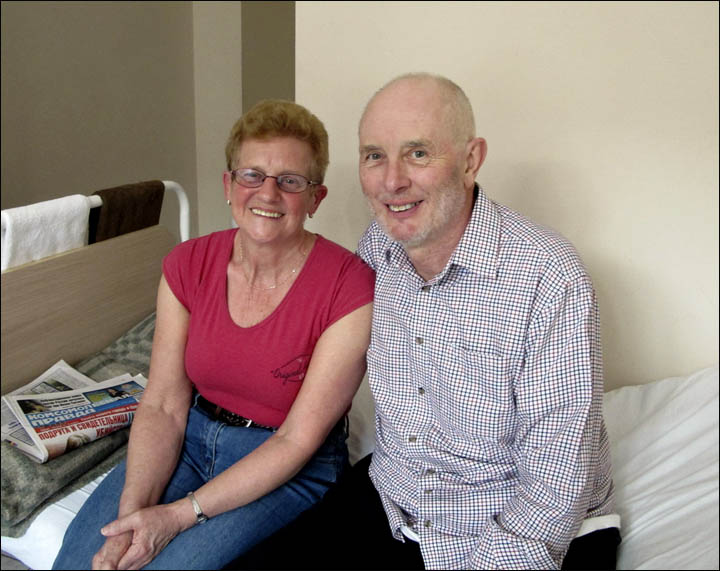 ---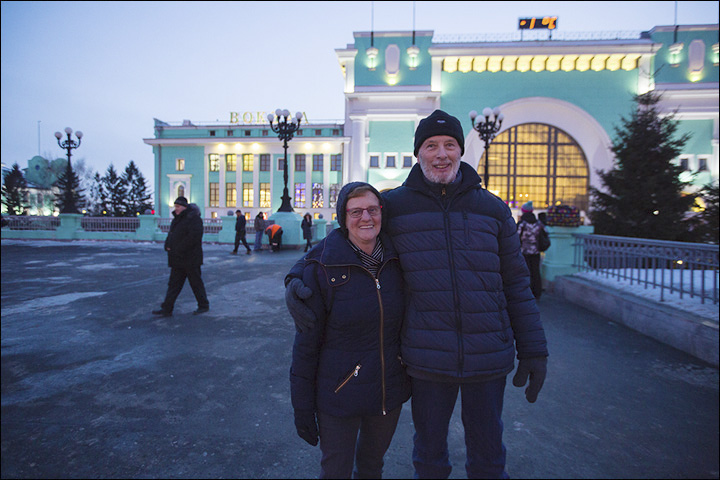 ---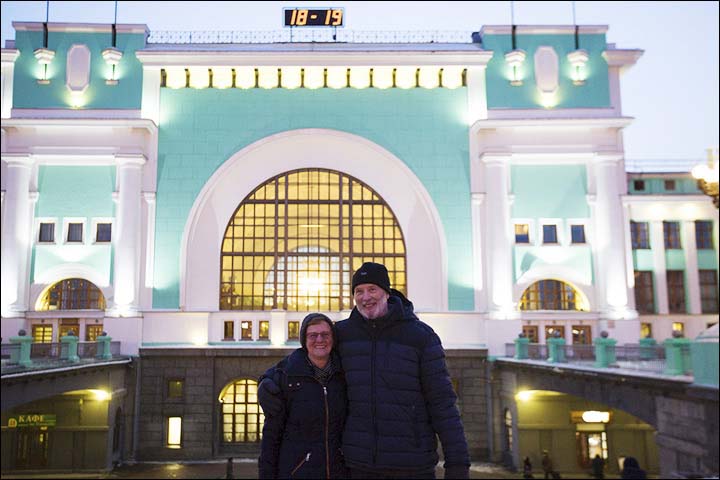 Derek and Chris at Novosibirsk Regional Hospital in March 2015 (top) and at the Novosibirsk train station in late February 2016. Picture: The Siberian Times, Vera Salnitskaya
'You know, England is very small, so it's great to see such a big country like Russia. I learned about Lake Baikal just about 10 or 15 years ago and of course I want to see it too.'
Chris, 66, said:'It's very warm in Novosibirsk this year [minus 1C]. Moscow was even colder, the snow was falling, everything was covered in snow. I hope to see the real Siberian frost on our way, it would be so nice to feel it.'