Launch officials were locked in a meeting after the delay was announced. Picture: Igor Ageenko
A technical glitch - the failure of an automatic control system - led to the last minute delay before launch, said space officials.
There was no damage to the Soyuz rocket nor the three satellites due to be transported into orbit. Human error was not responsible, said reports.
Head of Roskosmos - the Russian space agency - Igor Komarov said: 'Nothing bad happened. At two and a half minutes before the launch, the automated control system initiated an automatic halt.
'Since the orbit of the launch is synchronous with the sun, the launch is postponed for a day.'
A representative had earlier told TASS: 'We have no information as to why the launch was delayed.'
Launch officials were locked in a meeting after the delay was announced.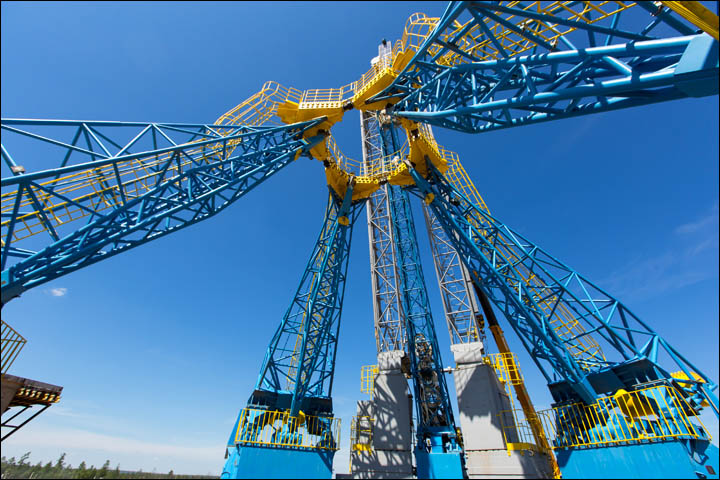 The reasons for the delay moments before launch were not immediately clear. Picture: Igor Ageenko
---
It is expected to go ahead 24 hours later, a reserve launch slot, it was announced.
Vladimir Putin had flown to the spaceport for the unmanned Soyuz-2.1a carrier maiden flight from Vostochny spaceport, on the eastern edge of Siberia, seen as an historic moment in Russian space history.
Putin, the driving force behind the new cosmodrome, had been due to watch the launch at 5am Moscow time.
'Earlier this morning the president arrived at Blagoveschensk and onward to Vostochny spacedrome to watch the launch,' said his spokesman Dmitry Peskov.
'As he waited for the launch, the president was briefed on details about all technological aspects.'
He added: 'Now the president has decided to stay longer at the spacedrome until the situation with the launch is clear. It is quite possible that the president might spend the nearest 24 hours here in Vostochny area.'
The rocket is due to lift three satellites into orbit - Lomonosov, Aist-2D and SamSat-218.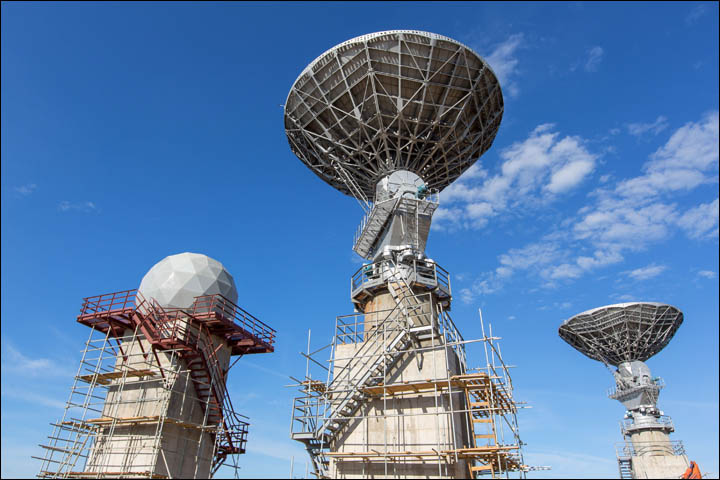 Vostochny has been hit by a series of delays and allegations of corruption in the construction process, yet the space port, including several launch pad and a new scientific town for workers in the industry, will pass a significant milestone with this week's launch.
Tens of thousands of workers are constructing the complex which includes 115 kilometres (71 miles) of roads, and 125 kilometres (76 miles) of railways.
The space town called Tsiolkovsky will have housing for 25,000 people.
The new cosmodrome is 700 square kilometres (270 square miles) in area, just a tenth of the size of Baikonur.
Putin used the delay to set up meetings on the second and the third stages of the spacedrome's development and on the building of Tsiolkovsky town, said Peskov.