One of the world's most secreteve cats. Picture: Altai Biosphere Reserve
Meet the rare Pallas's cat as the animal comes face to face with a photo trap in its natural habitat in the Altai Nature Reserve.
The wild cats are famous for their adorable fluffy looks with rounded faces and expressive eyes. But they are secretive and do not like to be seen, making these images rather special.
Known also as Manul cats, a name which has Mongolian origins, they appear bigger and heavier than they are. It's hair keeps it warm in its native Siberia but also gives the illusion of stocky frame and a larger size than it really has.
The Pallas's cat boasts about 9,000 hairs per square centimetre, and they can reach a length of 7 cm. These wildcats have longer and denser fur than any cat, yet underneath are the same size as domestic cats.
Related millions of years ago to the leopard, this majestic cat is a native of Siberia though suffers from being less famous than some of its cousins.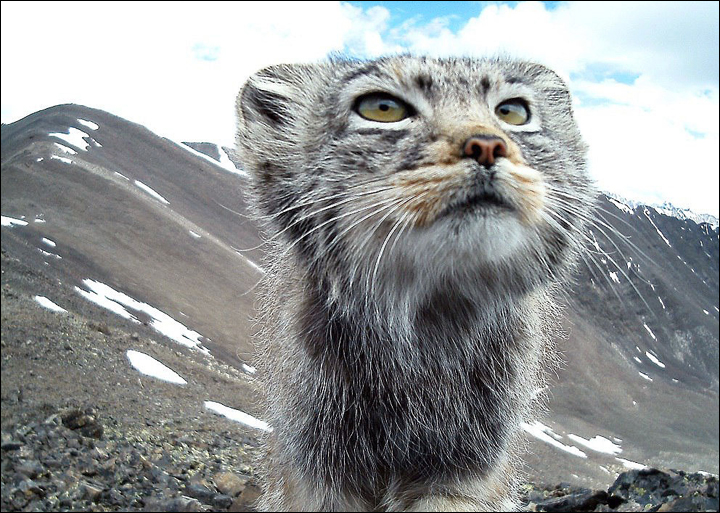 ---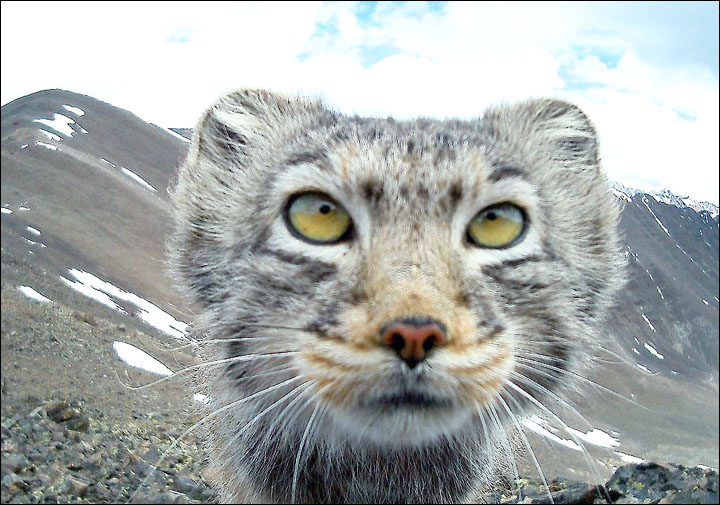 All images were downloaded from photo traps. Pictures here and below: Altai Biosphere Reserve
---
There is concern about their preservation, with poachers a real threat.
'The measures that are applied to poachers now are not strict enough' warned Vladimir Krever, WWF coordinator on biological development. 'We don't have exact statistics on manual poaching but we know that it takes place. The exact number of the species is unknown because of the secretive behaviour of this species and the patchiness of its distribution.'
The rare untamed cat is listed in the Red Book of the Russian Federation and the Red List of the International Union for Conservation of Nature where it has the status of "near threatened'.
The pictures came from a voluntary expedition to the Altai Republic, organised by the Altai Nature Reserve, WWF and Argali Regional Fund, aimed at animal protection.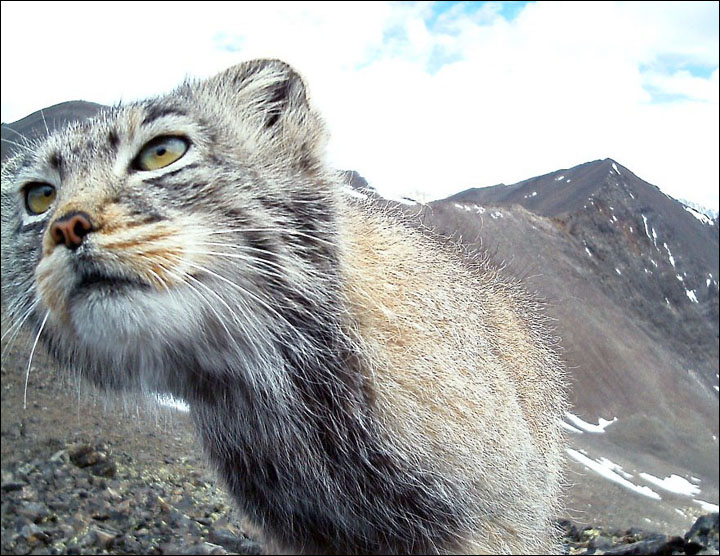 ---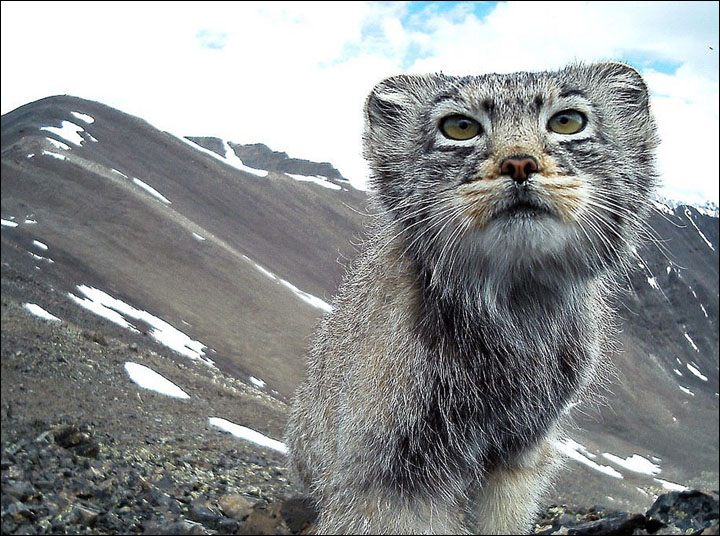 ---