The total value of the undeclared goods was more $620,000. Picture: Khabarovsk Custom
A boat was seized containing 525 bears paws - worth almost $500,000 - along with 3 978 mink furs, 2.4 kilograms of jade and a 4 kg fragment of mammoth tusk. It was due to sail from the port of Khabarovsk to Tongjiang city in the Heilongjiang province of China.
A man from Khabarovsk was arrested and charged with two counts of smuggling.
Federal Security Service (FSB) agents and customs investigators teamed up to smash the illicit operation. The goods were sealed and hidden inside several huge bags with labels written in Chinese.
The mink was estimated at worth around $150,000. The detainee confessed to having other goods stored for a future sailing to China. At his house, hidden inside the parking lot, he had bags packed with 525 bears paws.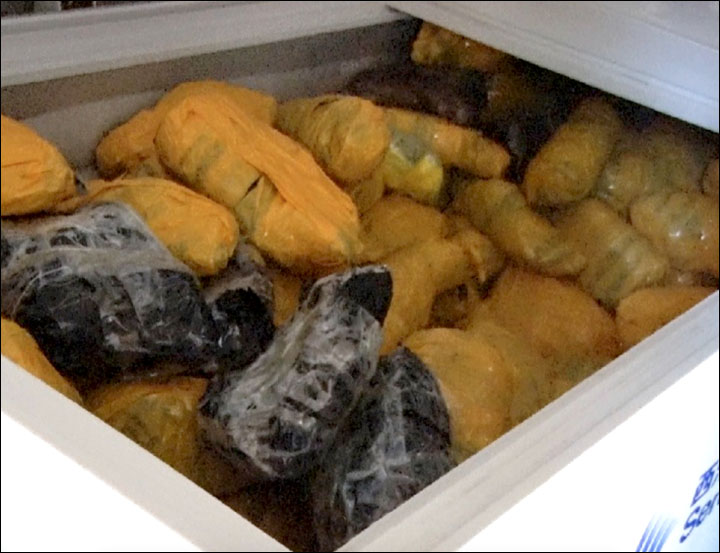 ---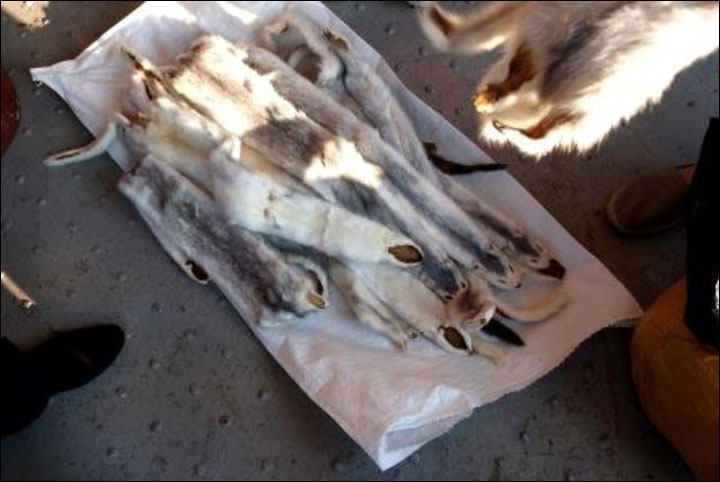 Illegal export was heading to China. Pictures: Khabarovsk Custom
---
Experts later confirmed these were from both brown and Himalayan bears. He also had a fragment of a mammoth tusk weighing more than 4 kg.
The value of the bear paw haul was put at $485,000.
Both brown and Himalayan bears are listed as endangered species in the Russian Far East. In China bears paws considered to be a delicacy.
Some restaurants offer them as soups or a barbecue, with one dish costing as much as $1,000.
The total value of the undeclared goods was more $620,000.