A spot with a pungent rotting smell was detected near Maksimikha village in the Barguzin district of Buryatia, and Barguzin Bay. Picture: Anonym 3 Buryatia
Aerial pictures show a disturbing scene on Lake Baikal, the 'jewel' of Siberia, at a beach that is reputed to be the best in the region. Social networks were filled with comments like: 'Does anyone have any idea what it is?' And: 'What is this pong?'
The foul-smelling blot on Baikal appeared close to the Barguzin Nature Reserve in the Republic of Buryatia, on the southern shore of a lake which contains 20% of the globe's unfrozen freshwater.
Director of nearby Barguzin Nature Reserve Mikhail Ovdin said: 'I think this is a mix of conifer pollen and algae. Honestly, I haven't seen anything like it during my 33 years of working at Lake Baikal.'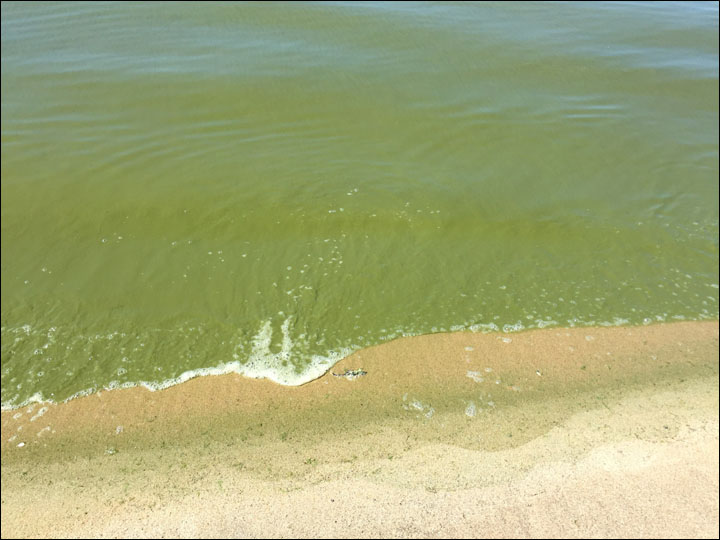 ---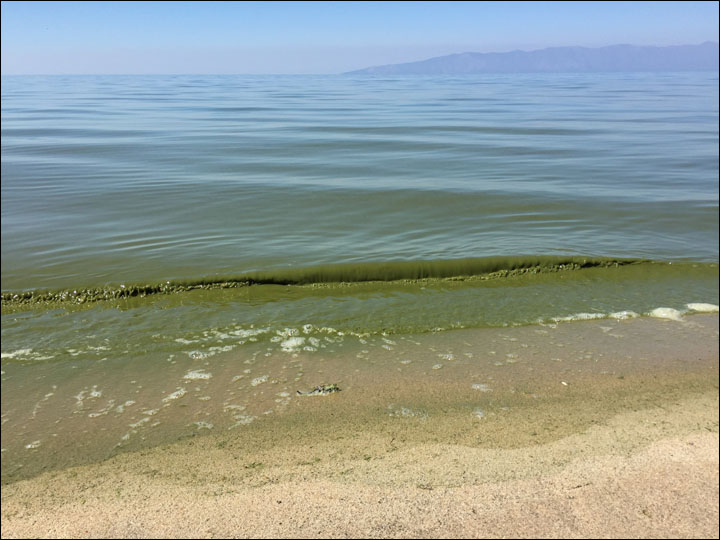 Waters of the Barguzin Bay. Pictures: Anonym 3 Buryatia
---
The reek of rotting discouraged bathers on one of the most beautiful lake beaches in Siberia, close to the estuary of the Maksimikha River. Officials were quickly at the scene seeking to analyse the problem in a lake which, say environmentalists, has fallen below its normal water level this summer.
The Russian Federal Service for Supervision of Natural Resources said: 'A spot with a pungent rotting smell was detected in the area of Maksimikha village in the Barguzin district of Buryatia and Barguzin Bay. The spot is supposedly an accumulation of rotting algae and pollen from coniferous trees.'
Water samples have been taken from the stinking shoreline. The analysis will determine whether the stench is 'natural' or 'manmade'.
It comes amid an unusually hot summer in Siberia, according to many locals. The level of the lake is some 50 centimetres lower than many residents recall it in years gone by.
'Even our grandparents don't remember seeing anything like this,' said one social media commenter.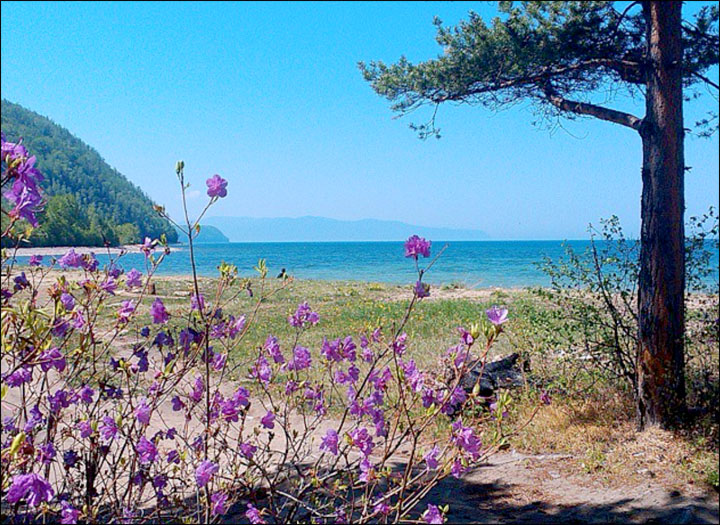 ---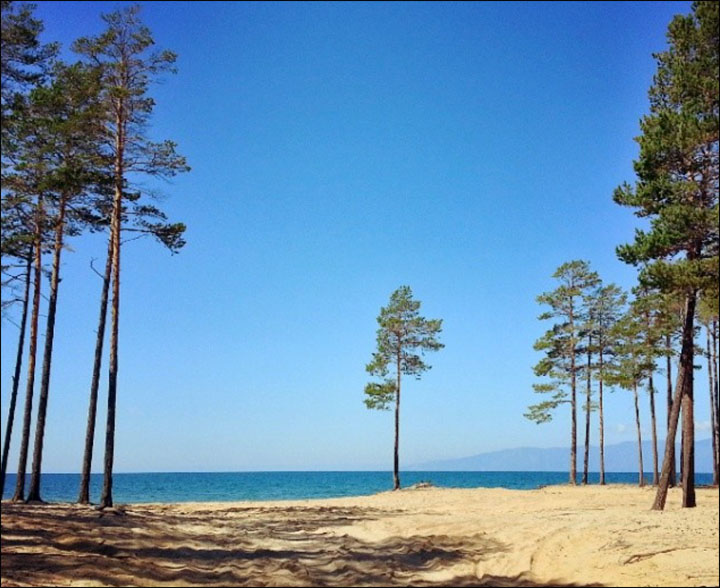 ---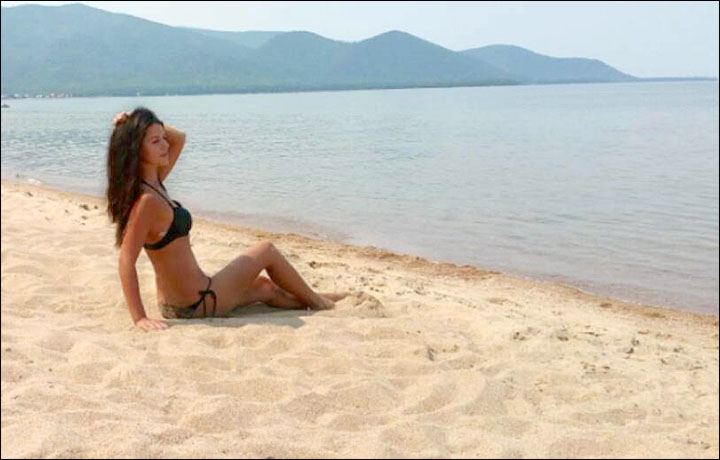 ---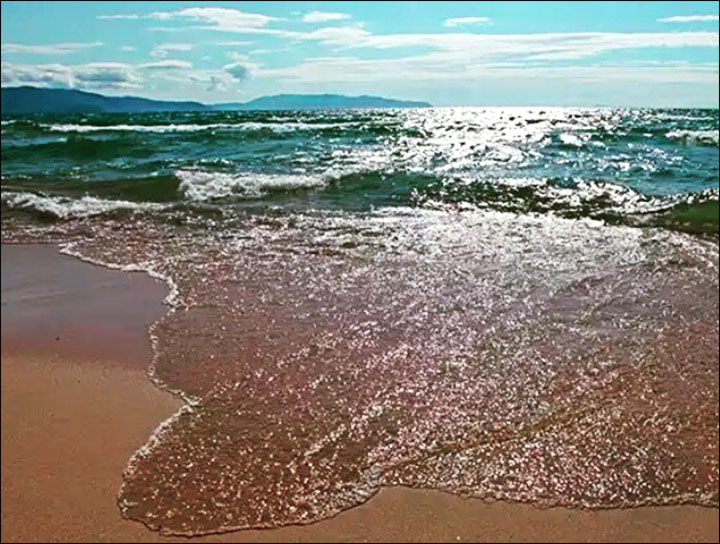 ---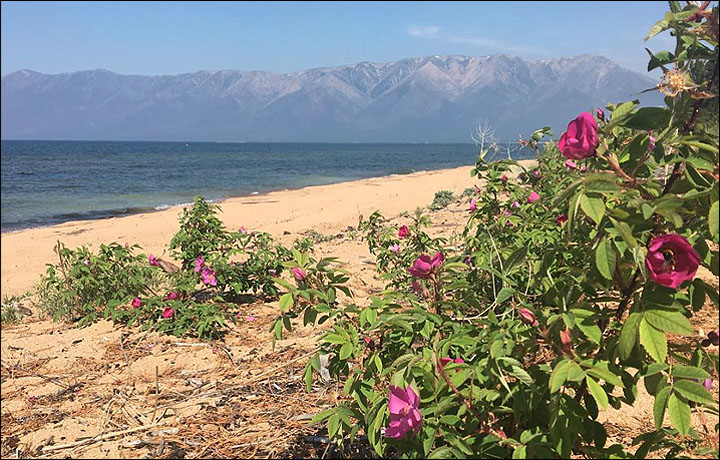 The Barguzin Bay, lake Baikal. Pictures: Tanya Konshina, Evgenia Kaz, Odon_Sayana
---
Baikal contains more water than all the Great Lakes of North America combined.
It also contains some of the cleanest water on the planet yet there are a rising number of scares linked to its purity.
It is deeper than any lake in the world, and contains thousands of species of plants and animals, many of which are unique to its waters.
The crescent-shaped rift lake is located in southern Siberia and is larger in surface area than the country of Belgium. Its maximum depth is 1,642 metres (5,387 ft), making it more than a mile deep.
Baikal has existed for 25 million years. It has been a UNESCO World Heritage Site since 1996.