The world's longest taxi ride. Picture: Pavel Kobyak
The advertising agency manager said the journey in a St Petersburg taxi was 'a call from the heart' which took him through Siberia on his mammoth venture. In the process, he claims to have completed the world's longest cab ride.
The final destination was Magadan, on the Sea of Okhotsk, a port and once a key transit point for GULAG prisoners.
'I work as an advertising agency manager. It was like a call from the heart for me and for four of my friends,' Nikita said.
He was the passenger but the others followed in a support car, which was used to film the venture, and on motorbike.
'We've travelled so much around the world, but I have never been farther than Don River,' he said. 'It was incredible, stunning. I think our country deserves so many more Russian and foreign tourists. 'The roads? Well in the 'European' part of Russia they were very good.'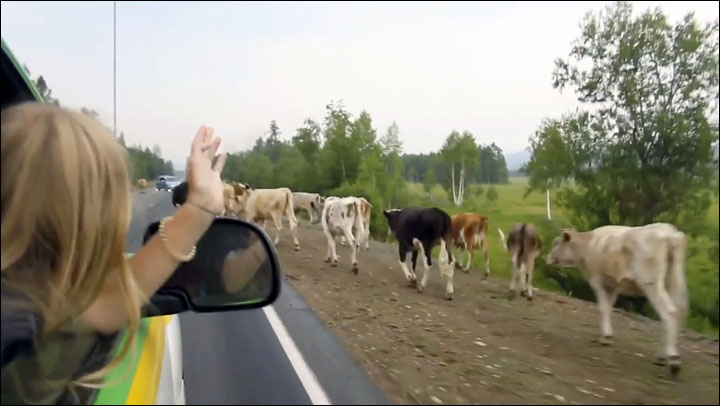 ---
---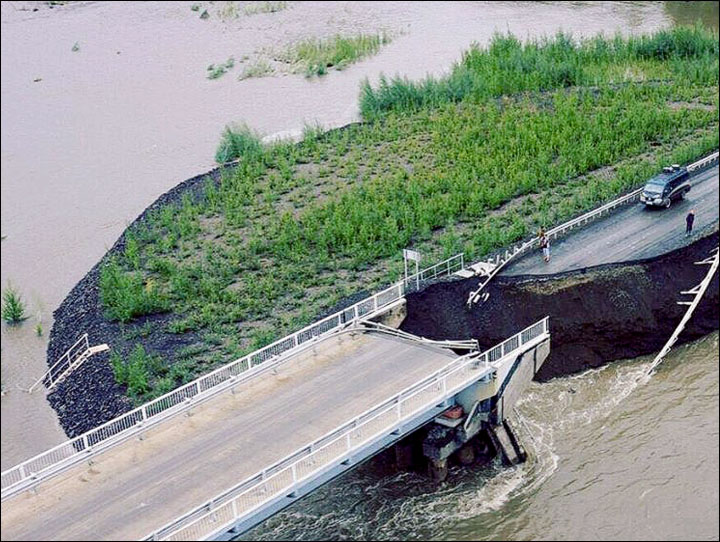 A month-long taxi journey from Saint-Petersburg to Magadan. Pictures here and below: Pavel Kobyak
---
Across much of Siberia, the same was not true, hence a journey that would have taken a week by train (and cost a lot less).
'As for our trip back, we're taking a plane.'
The taxi did not breakdown but the trip was delayed by a bridge washed away in a flood in Yakutia, holding them up a few days. It's not clear if the taxi meter was still ticking at this point.
'Kolyma (the sprawling region around Magadan) is famous its people,' Nikita said. 'I want to say a heartfelt thank you to everyone who supported us during this bridge emergency. I was so happy with the journey we made, and I think that anyone, not only people that live in St Petersburg, should be able to just hail a taxi and set off for a journey of the same kind.'
The brains behind the trip was writer and traveller Pavel Kobyak, who led a film crew of the adventure.
Their documentary will be shown in Magadan in winter when Pavel returns.
The journey was longer than two crossings of the United States.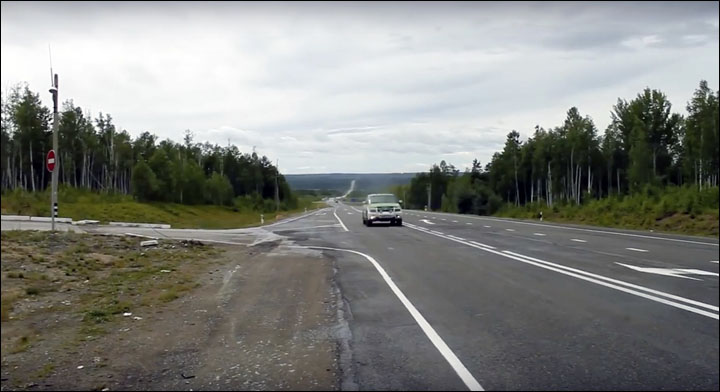 ---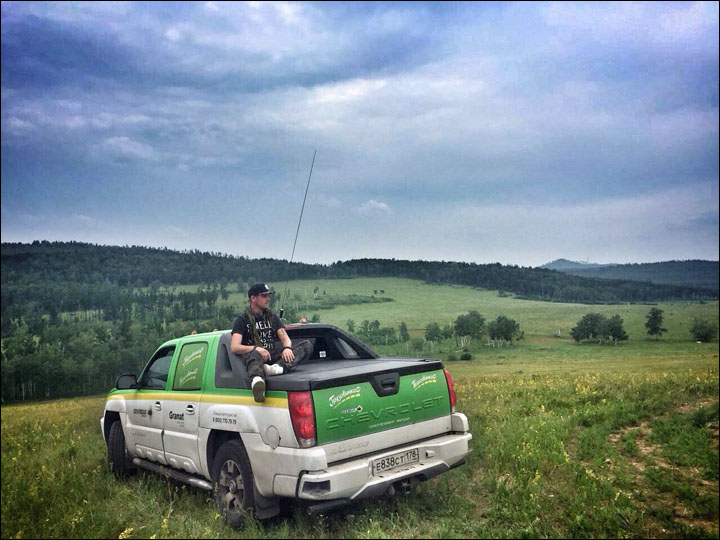 ---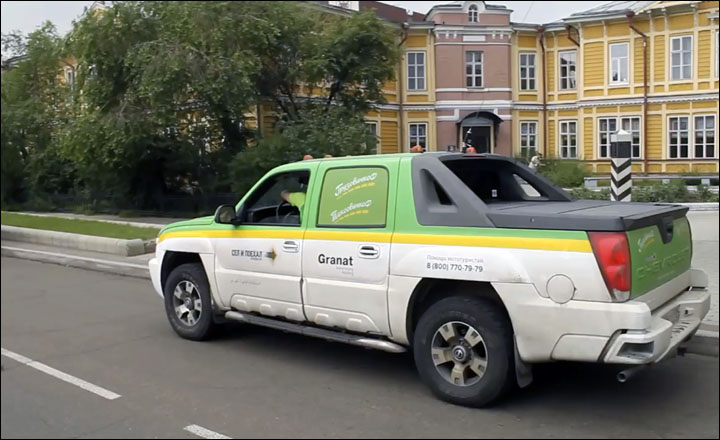 ---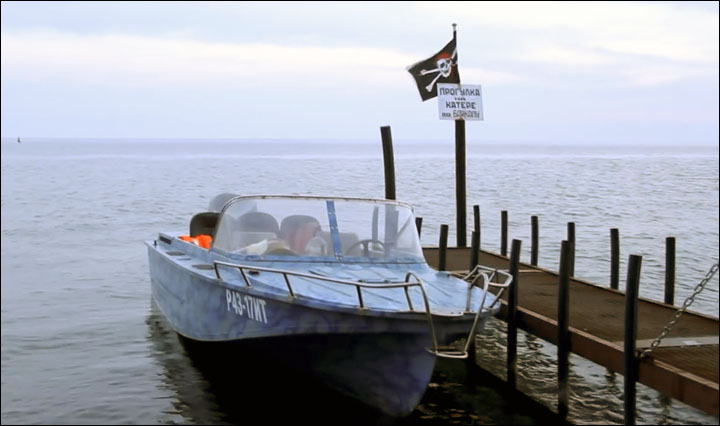 ---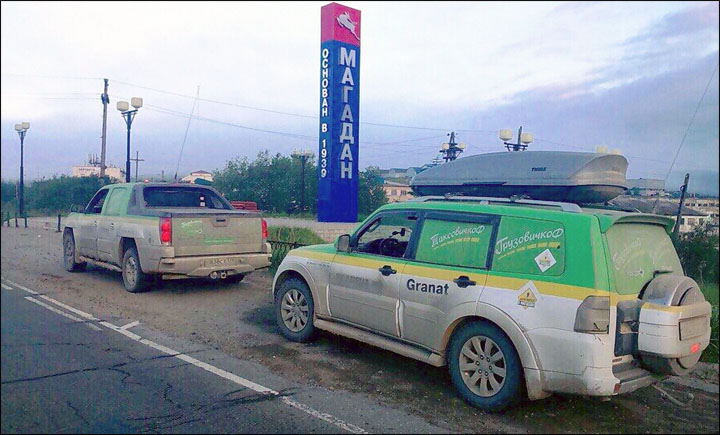 ---