Vessel Stepan Arzhakov ran aground in Lena River after being washed ashore due to strong early morning crosswinds. Picture: YSIA
A total of 98 passengers and 11 crew were rescued from the river ferry carrying passengers from the village of Zhigansk to Yakutsk, capital of the Sakha Republic.
The rescue was carried out over several hours by two Mi-8 helicopters, with 31 people including ten children brought to Yakutsk, and the rest taken to the village of Bulus.
Psychological help was provided to the shocked passengers. Eastern Siberia and the Russian Far East has experienced storms and flooding in recent days.
The Lena flows into the Laptev Sea in the Arctic and is the 11th longer river in the world.
The rescue was carried out over several hours by two Mi-8 helicopters, with 31 people including ten children brought to Yakutsk, and the rest taken to the village of Bulus. Pictures: YSIA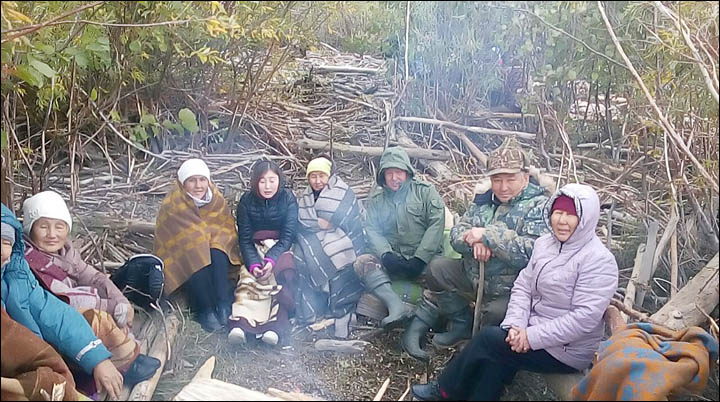 ---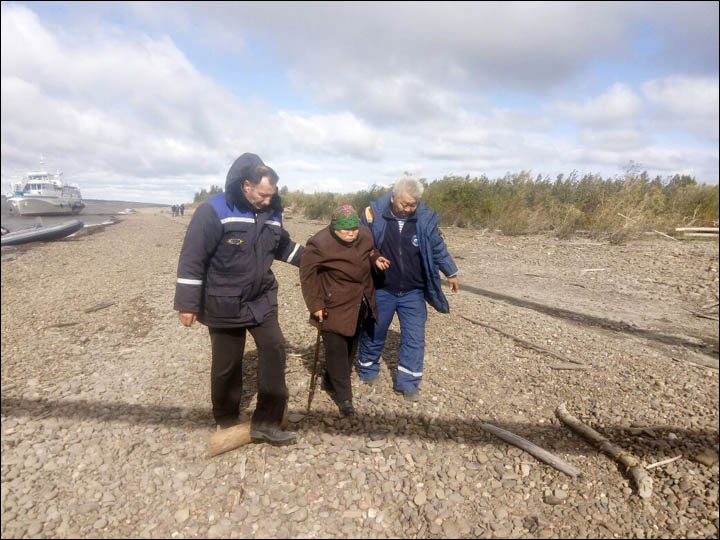 ---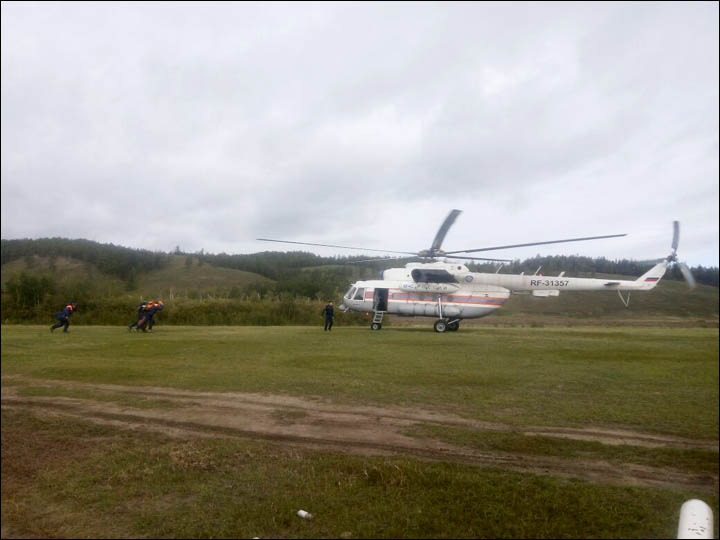 ---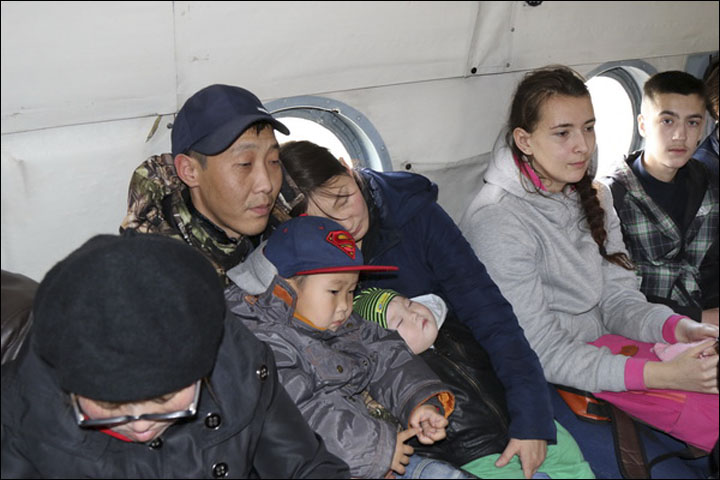 ---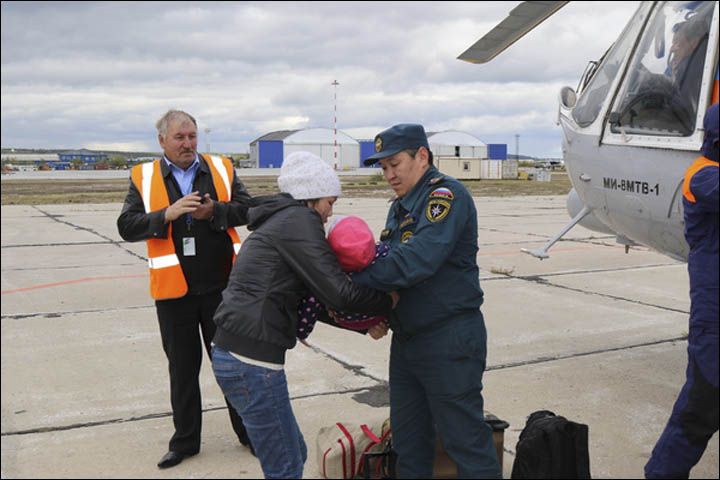 ---