Regional government officials in the Sakha Republic sanctioned the shooting of the bear. Picture: Alexander Krivoshapkin
WARNING: GRAPHIC IMAGES
The geologist Viktor Valter, 39, working for diamond giant ALROSA stepped outside the temporary facility Khampinsky-2 at around 11pm on 12 September in order to feed the dogs.
His workmates heard his screams and rushing to help saw the silhouette of a bear which encroached the compound despite the presence of barking guard dogs, and the noise from working equipment.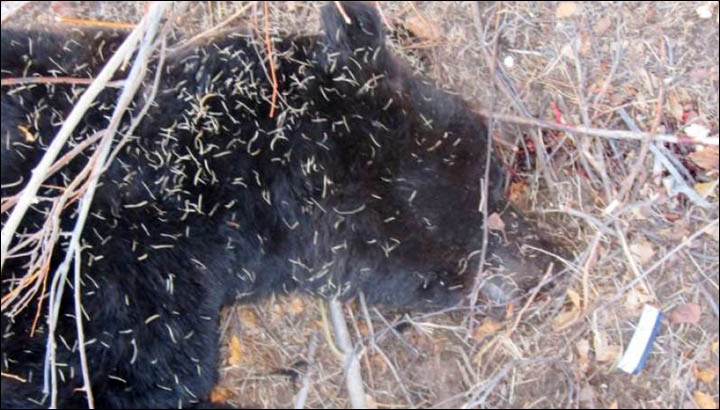 ---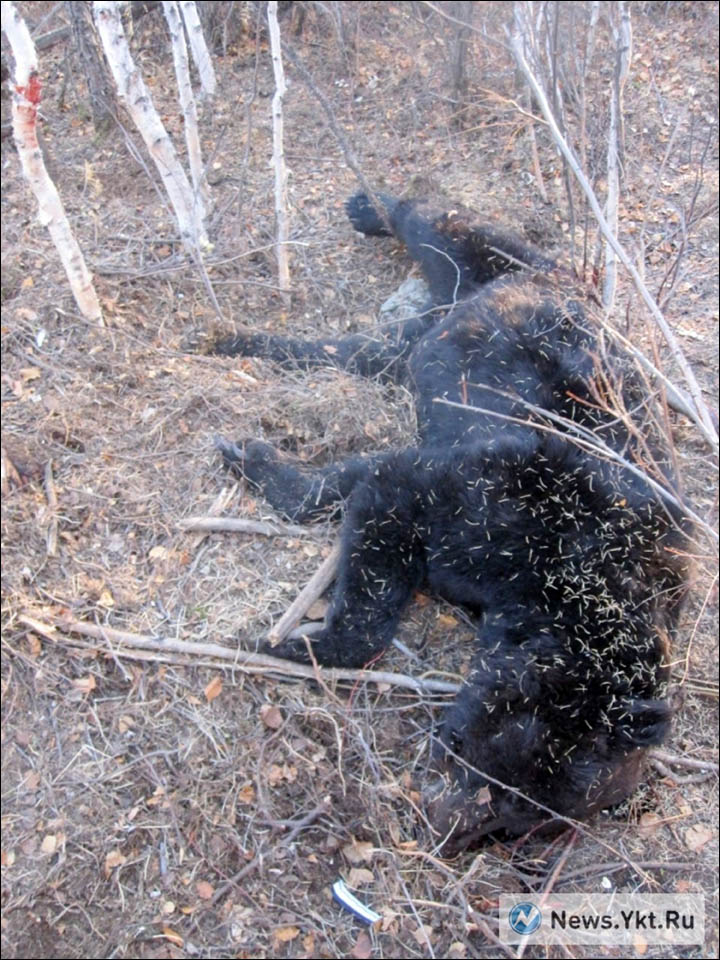 According to the hunters it was an adult male bear, weighing 300 kilograms. Pictures: Ykt.ru
They say 'they had no time to save him' from the bear's ambush. They searched for him all night and summoned help. They found torn clothes and blood but it took two days to find the geologist buried in soil and branches some 200 metres from the research station.
The man had suffered multiple injuries consistent with an attack by a wild beast. Regional government officials in the Sakha Republic sanctioned the shooting of the bear.
The bear attacked the hunters who flew in by helicopter to help the hunt for the geologist. Mirny is 1,175 km west of Yakutsk.