Fomenko claimed that the Russian security services are not involved. Picture: Vlad Fomenko's social account
The young owner of Internet hosting company King Servers has told a succession of American journalists that he has nothing to do with the hacking of Democratic Party emails or attacks on state-level voting systems, for example in Arizona and Illinois.
He does not deny his clients were involved but says he knew nothing about it.
The mystery 'hackers' - who used nicknames Robin Good and Dick Robin - also left with a $290 bill unpaid, he said.
NBC News and The New York Times have called in to Buysk, in Altai region, in search of evidence backing FBI claims that the Russian government was behind the hacking, in an effort to influence the US election.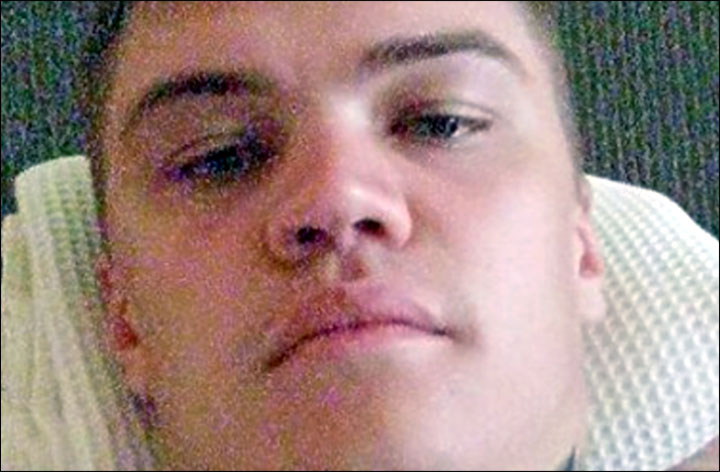 Vladimir Fomenko, the founder of the King Servers. Picture: MK
---
But Fomenko is more concerned that his PayPal has been blocked, possibly as a result of the FBI claims, which he - as the boss of a hosting company - has no information about.
'We are outraged that someone used our servers to conduct criminal actions,' he said. 'Our lawyers are considering the possibility of addressing the FBI or other intelligence services to offer starting a joint investigation.'
The servers were not Russian but leased by him from within the EU, Fomenko said. 'It is surprising that foreign states have not shown any interest because the servers that were used to stage the attacks are installed in the Netherlands,' he added, stating that anything that happened was without his knowledge or consent.
The US Department of Homeland Security and Office of the Director of National Intelligence claimed thet are confident that senior Russian officials are directing a cyber campaign in an attempt to manipulate American politics.
Without offering hard evidence, they blamed Russia for the hacking and leaking of the Democratic National Committee emails this year, and those of former Secretary of State Colin Powell.
'Only Russia's senior-most officials could have authorized these activities,' they alleged. Fomenko runs his servers from a two room rented flat in Biysk, gateway to the Altai Mountains.

Railway station in Biysk, the gateway to the Altai mountains. Picture: The Siberian Times
---
Many of his clients were involved in pornography, but he did not ask new clients about the nature of their businesses. Web pundit and investigative journalist Andrei Soldatov claimed Russian president Vlaimir Putin's office must be involved.
'This is going right to the heart of the Kremlin,' said Soldatov, who wrote 'The Red Web', a new book about the Russian cyber-sphere.
'If you look at all these cyber attacks, what strikes is that they are really adventurous and you would only be so adventurous if you rely on support from the very top.'
This has been denied by the Kremlin as 'nonsense'.
But Russian hacking expert Ilya Sachkov said he doubted Russian hackers were involved.
'Such massive attacks like the one on US Democratic party and WADA (World Anti-Doping Agency) are not interesting for serious professional hackers whose main interest making money' he said. 'You can be paid about $20,000 for such a job but the problems would be enormous.
'If you think about the USA, they often arrest people beyond their borders, in other words the world strongest law enforcement system will be in pursuit of you. It means you would have to forget about visiting certain countries; you would have to hide for a long time, because such big crimes are usually remembered.
'I know that Russian hackers are not interested in such attacks, they do not bother to be involved in politics, because it is very dangerous.'
He claimed: 'The West is interested in promoting horrors about Russian hackers, blaming them for everything. It is just like in Cold War times, when the Communists were constantly blamed. But in reality it is more complicated.'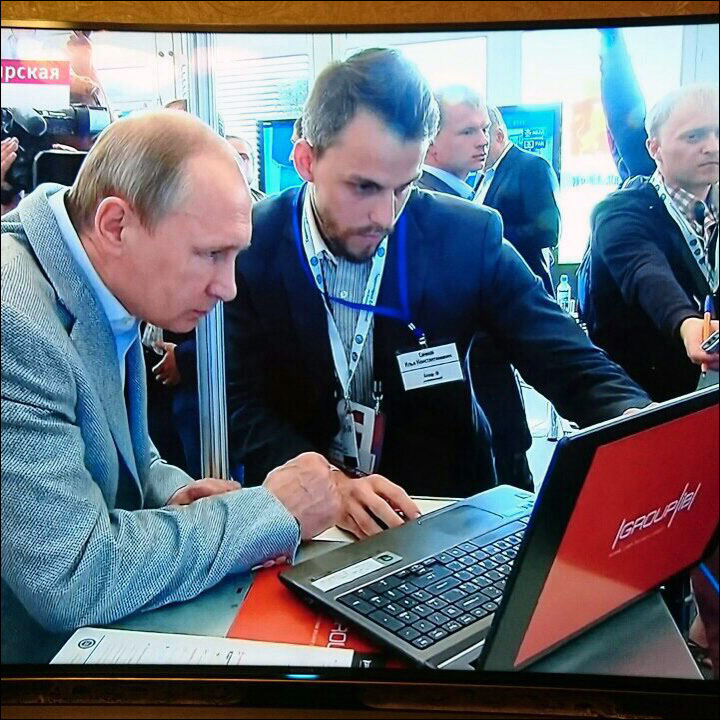 Ilya Sachkov, Group IB, right, and Russia's president Vladimir Putin. Picture: Ilya Sachkov
---
As for Fomenko, he has also claimed that the Russian security services are not involved.
'Analysis of the internal data allows King Services to confidently refute any conclusions about the involvement of the Russian special services in this attack,' he said.
'I have found out that my private and corporate accounts in the payment system PayPal are blocked without any reason,' he added.
Six out of eight IP addresses that the FBI made public during its investigation were linked to King Servers, it was claimed.