'And they say bears are not walking streets of Siberia'. Picture: The Siberian Times
A large animal was seen getting on a swing in the centre of Kolpashevo, a town some 270 km north-west of the city of Tomsk. The seat of the swing was too small for the cub, yet it kept relentlessly trying to climb up, or at least to lean on it with its front paws.
'This just sums up my hometown', wrote Natalya from Kolpashevo in the comment to a 20-second video.
'Wow! And they say bears are not walking streets of Siberia. They do! Not only that, they even go swinging on a swing!'- said a woman who recorded the video.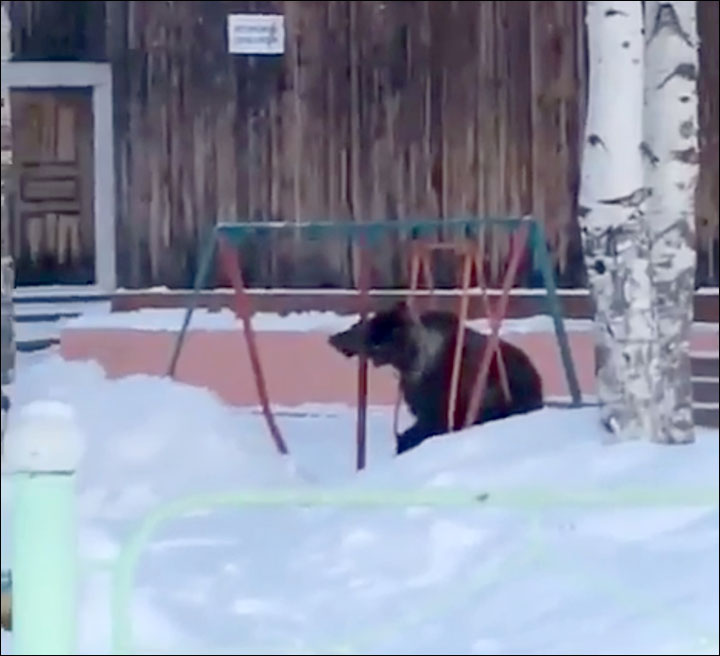 ---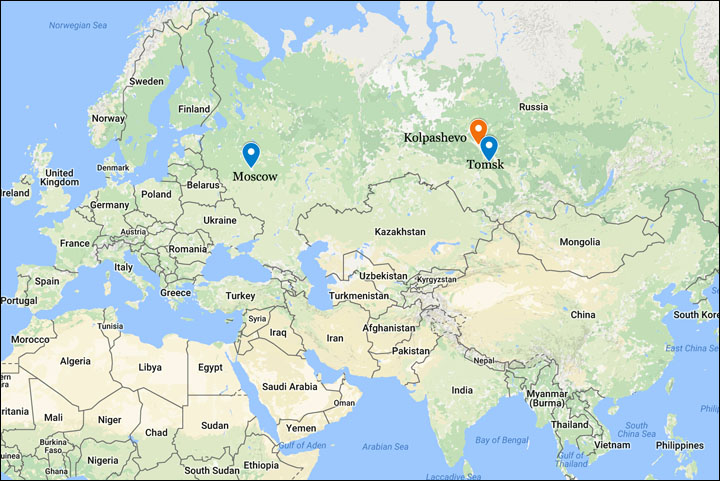 A brown bear cub filmed trying to have a swing at a playground in Tomsk region. Pictures: The Siberian Times
---
The bear cub was part of a circus group that was due to give performance on the same day, said Kolpashevo region's ranger Sergey Yelnikov.
'You can see a collar on the bear. I had a call from locals who saw the bear trying to get on a swing next to the club. We found later that the bear cub was on a walk with its handler.
'Since the cub was looked after by the circus staff, I doubt it was dangerous.
'I would have however queried its handlers for taking the animal into such a busy place, but this is not for rangers to ask such questions,' said Yelnikov.