'It look just like an avalanche', an eye-witness said. Picture: Sakhalin.Info
The tragedy happened in the centre of the city of Shakhtyorsk on the west coast of the Sakhalin Island, 376 kilometres northwest of its capital Yuzhno-Sakhalinsk.
The man was walking back with a big flask of fresh water he gathered at a nearby spring. As he came close to a two-storey apartment building, a huge block of snow fell off the roof.
'It looked like an avalanche! The snow fell right on the man, we rushed to help him but it was too late. He was hit on the head and died before the ambulance arrived', an eye-witness said.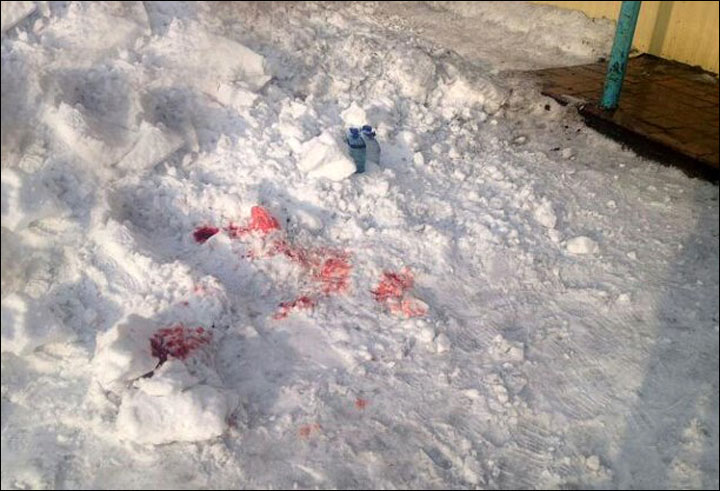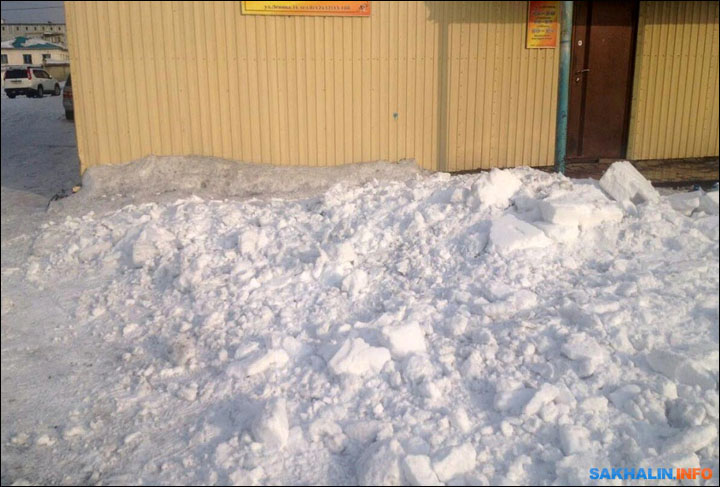 The man was killed right in the city centre, by a busy intercity bus station. As the witnesses said, there were so many people walking in this part of the city that sooner or later a tragedy was inevitable.
An investigation into the accident's circumstances started by the local branch of the Russian Investigative Committee.
Sakhalin, Russia's largest island has been under snow spell for several days with powerful cyclones bringing heavy falls since the beginning of December.