The world's coldest cycle race at bone-chilling minus 40C. Pictures: BRTT/Dnevniki.ykt.ru
It took the winner Andrey Popov only 25 minutes (25:24) to complete 9.5 kilometres distance in the central park in Yakutsk, the world's coldest inhabited city. Pyotr Sevastyanov came second with 28:53 minutes, and Vladimir Timofeyev was third with 29:01.
This was Andrey Popov's second victory in the race which started as a flashmob three years ago.
'We gathered with eight friends and decided to have some kind of unofficial celebration. It was quite a warm day at minus 34C, we bought a cup, medals and a cake to make it worth competing,' said Yaroslav Torgovkin who inspired the race.
Last year the distance was longer - 11.4km - and several race participants had their bikes broken because of the extreme cold.
It was a group of 14 sportsmen who cycled through a thick fog that usually covers the city during winter days, with gears refusing to shift and wheels skidding.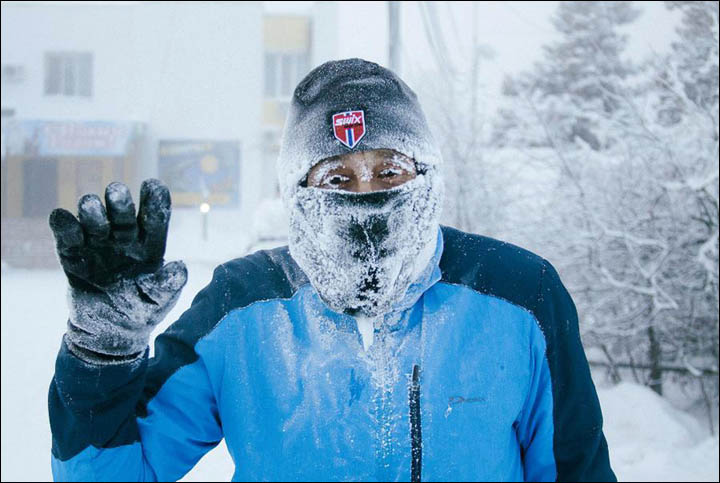 ---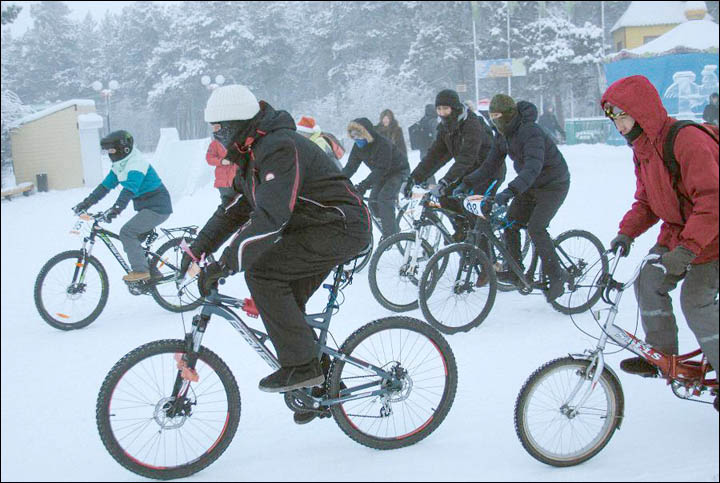 ---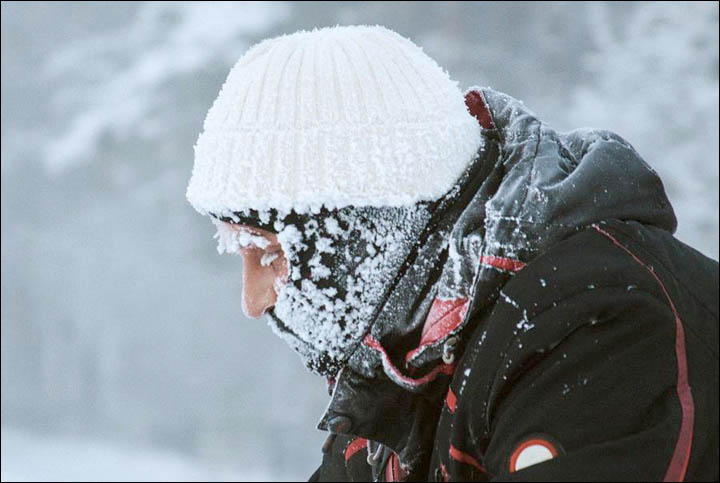 ---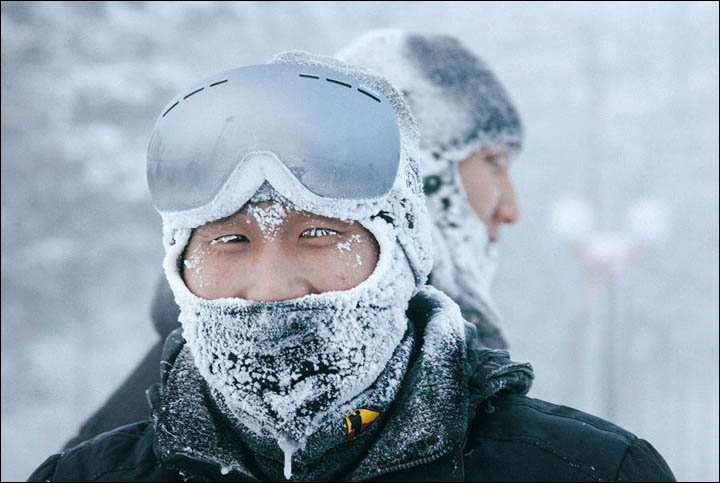 ---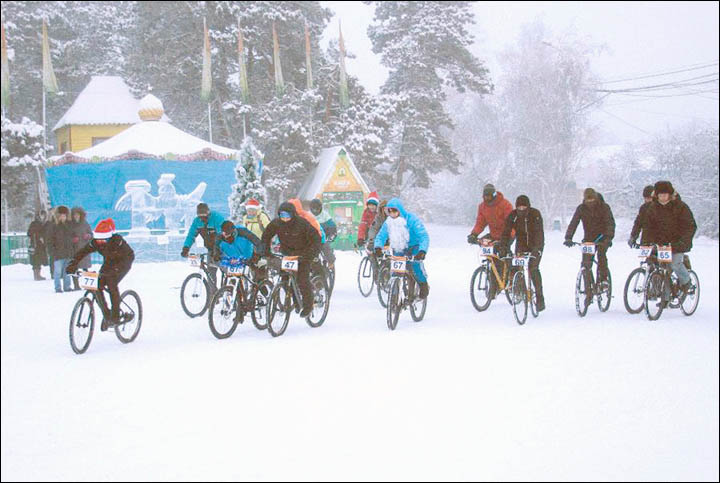 ---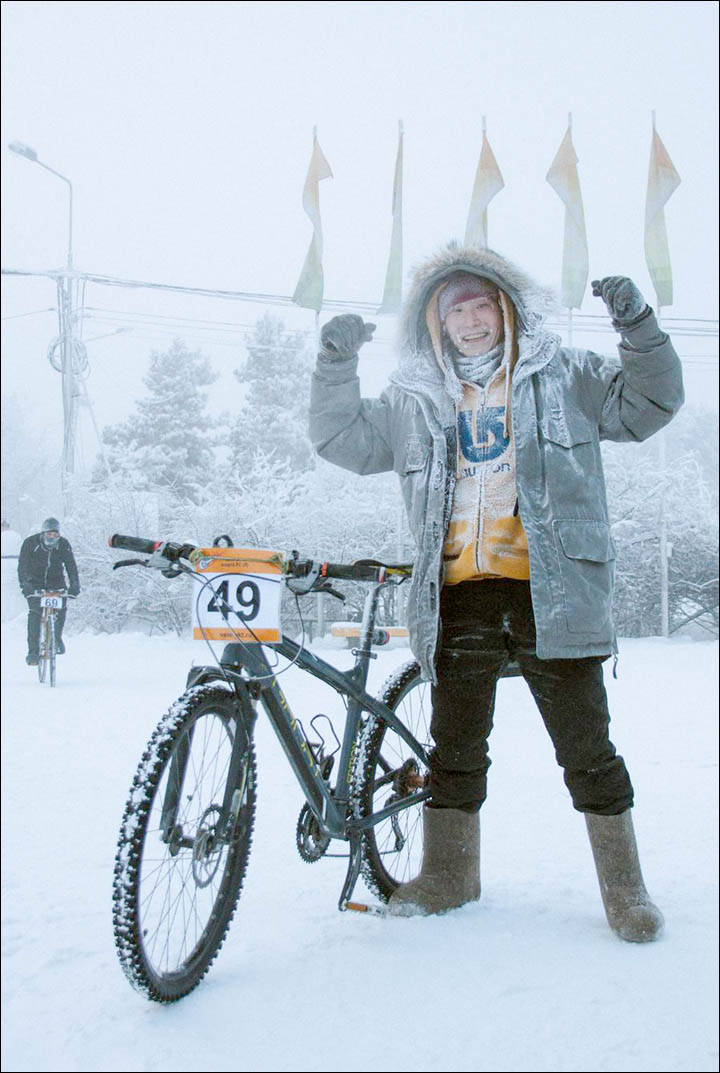 20 participants pedalled through icy mist and snow in Russia's permafrost capital. Pictures: BRTT/Dnevniki.ykt.ru
---
This year the distance was shortened by more almost a kilometre, and the racers were better prepared after the first two races.
Some used Andrey Popov's advice to cover bike's saddle with fur and use knee pads made of camel wool to make it to the end of the competition.
'You've got to get dressed really well ahead of the race, otherwise cold and wind will turn you into an ice cube in no time. I also recommended to keep using a bike all the way through the winter not to lose skills.
'Get good studded wheels and make sure you have a test run at the same temperature as on the race day, otherwise the tyres might explode', said Popov.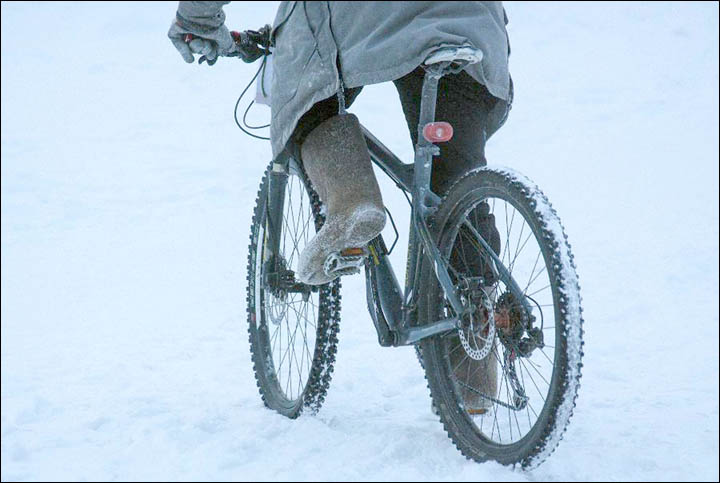 ---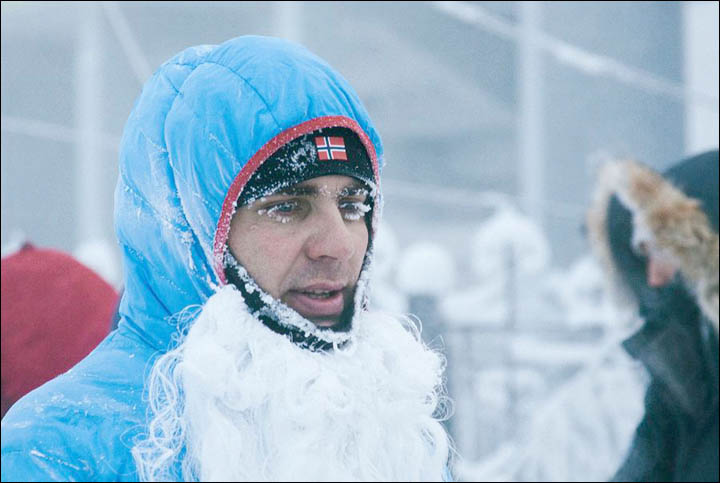 ---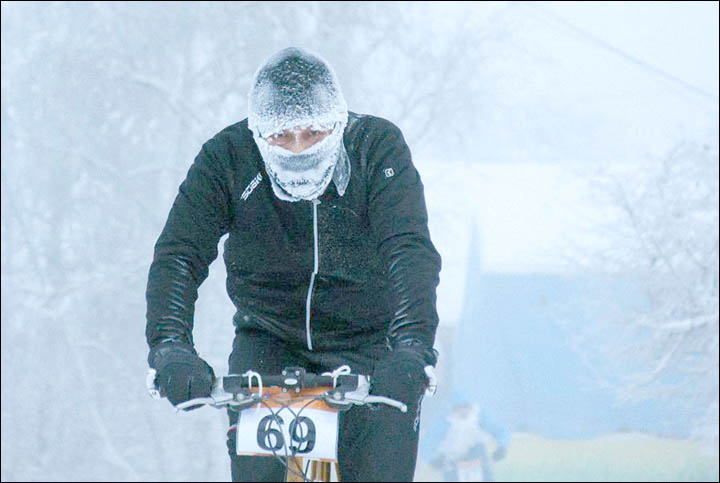 ---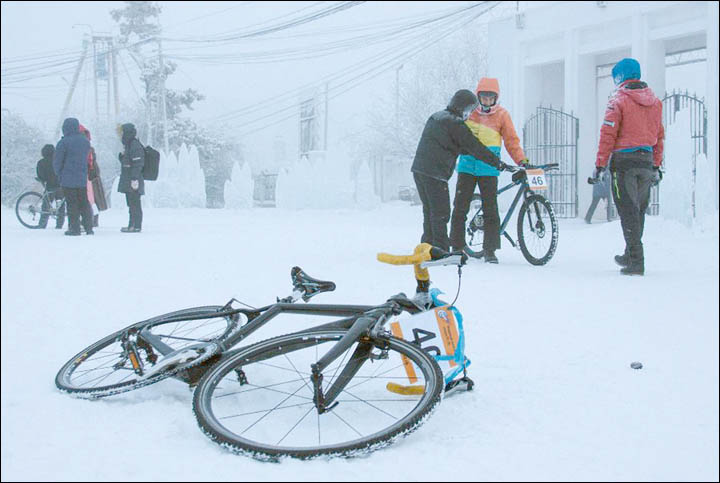 ---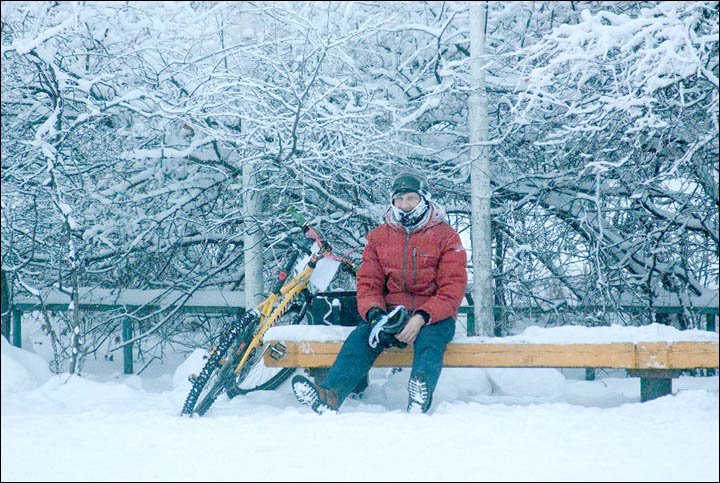 Dare to try? Pictures: BRTT/Dnevniki.ykt.ru
---
Women competed at a distance of 3.8 kilometres.
Maria Sokolnikova was first with 15:48, Iya Panova came second on 17:00 and Anna Yegorova third on 21:01.
This year the race was organised by Yakutsk Federation of Bicycle Sport and supported by the city's park administration.
Watch them race!
---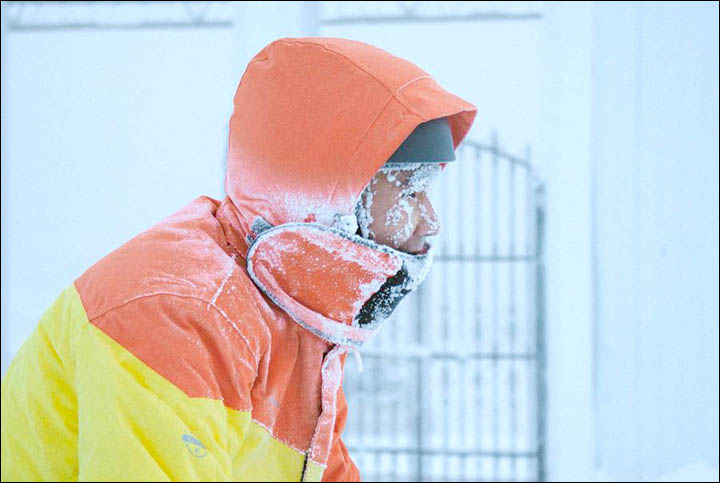 ---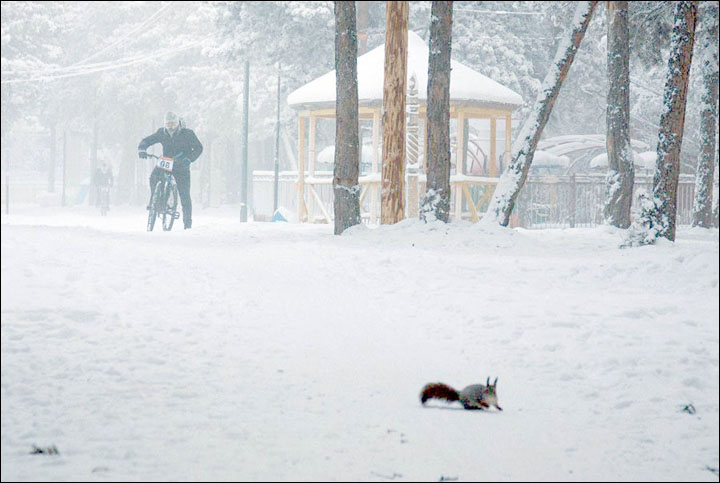 ---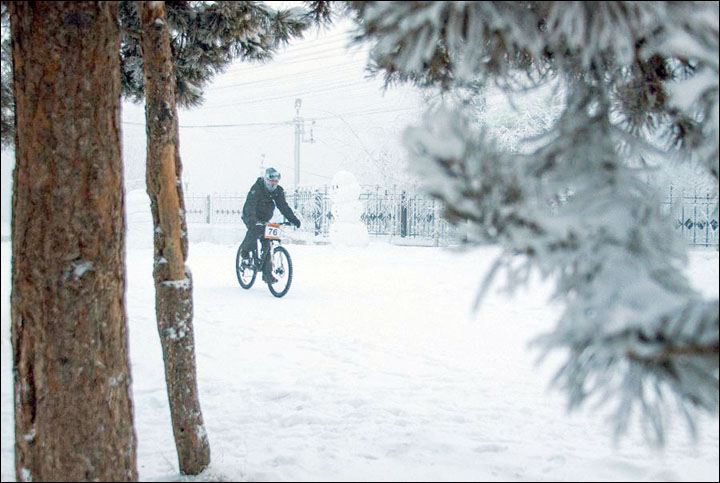 ---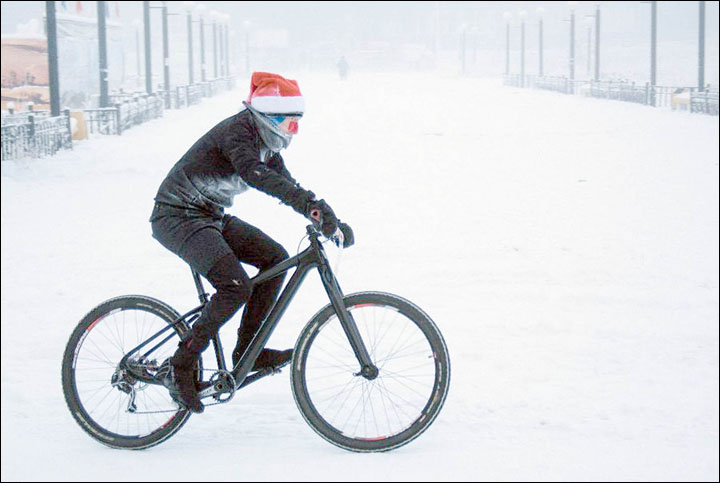 ---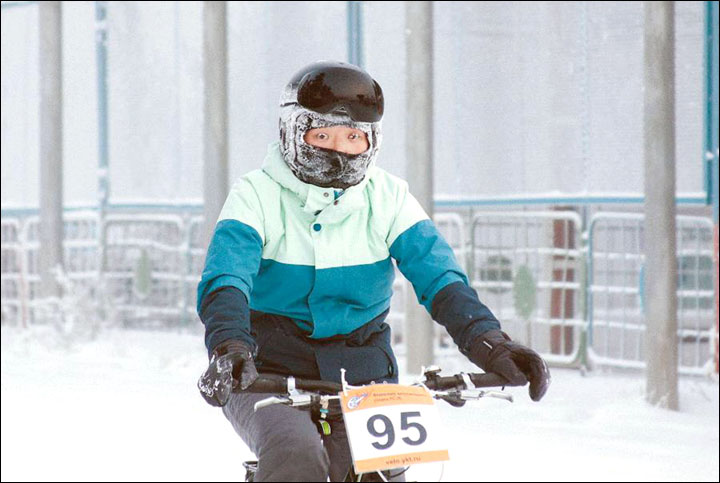 ---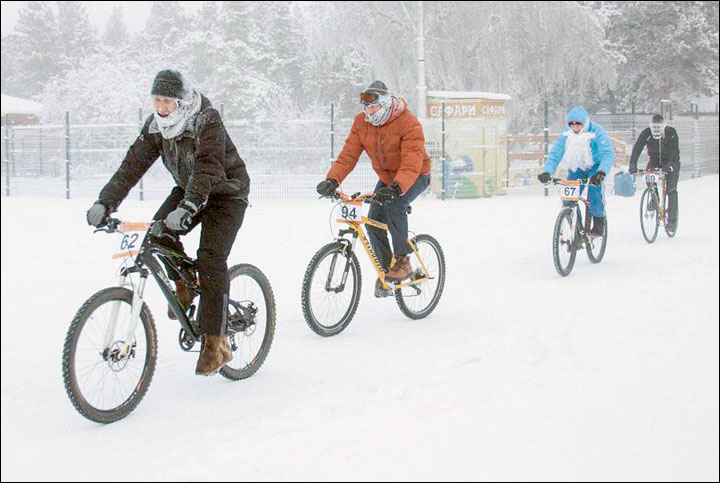 ---