Happy New Year! Minus 43 C fireworks over Dudinka. Picture: Taimyr History Museum
The combination of deep cold and some fine pyrotechnics in the frosty mist gave a colourful start to 2017 in the Arctic town of Dudinka, population 22,200.
The port on the Yenisei River was founded in 1667, and is linked to the city of Norilsk - with its huge nickel plant - by a cargo railway.
Locals braved the cold, with the thermometer plunging to minus 43C, to watch the impressive red-tinged spectacle.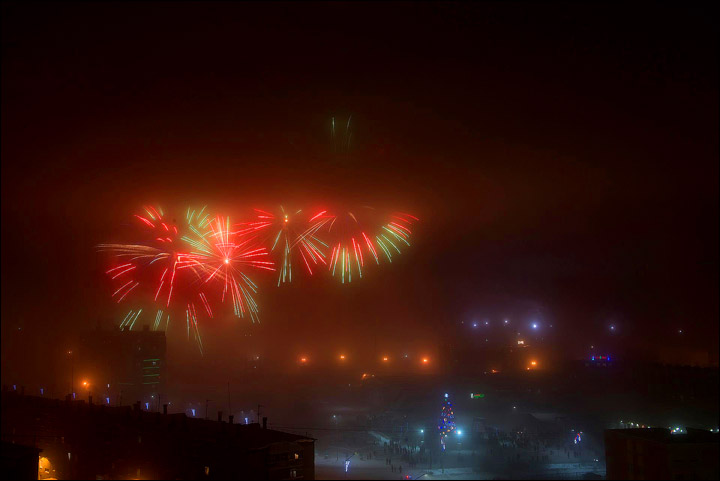 ---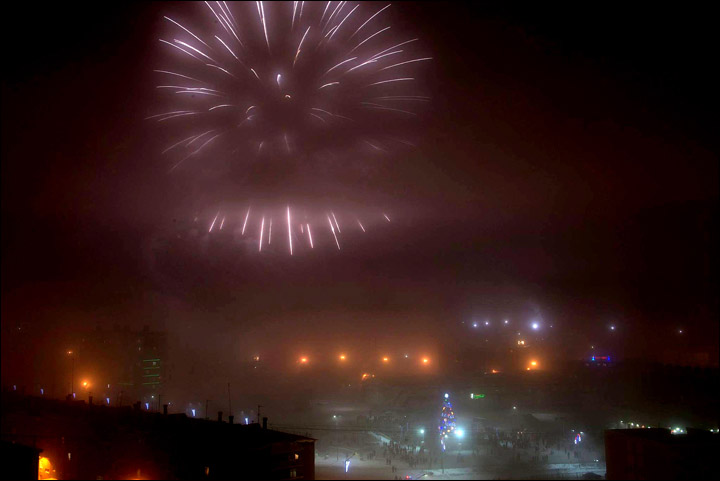 ---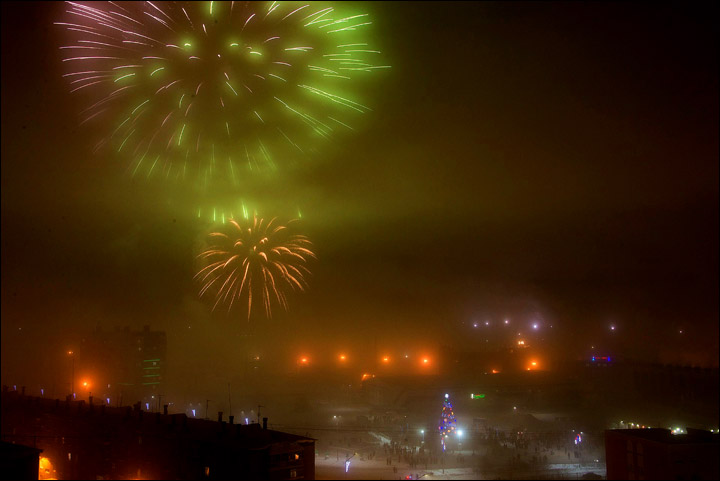 ---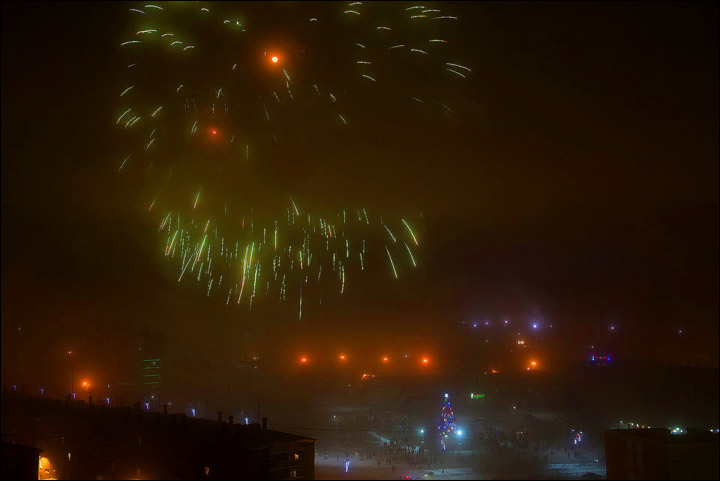 ---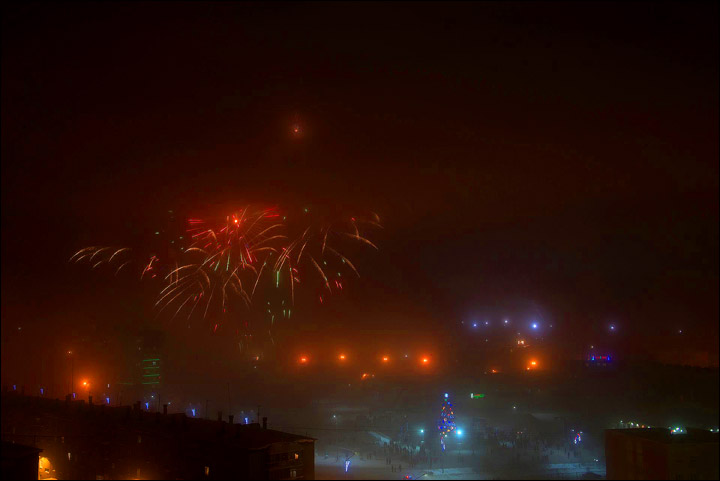 ---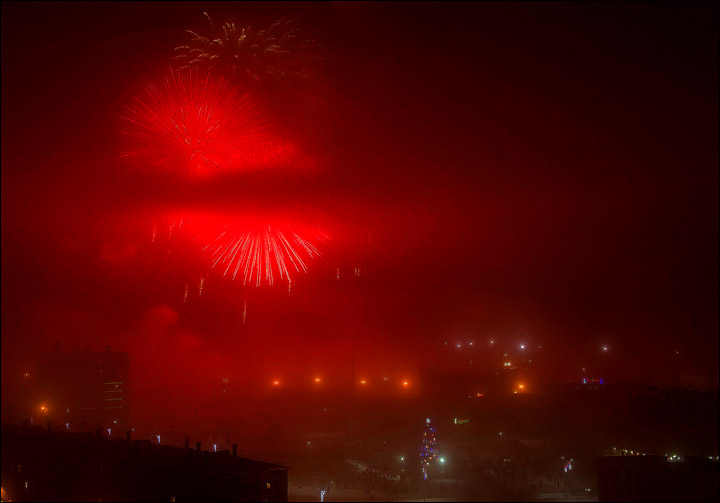 ---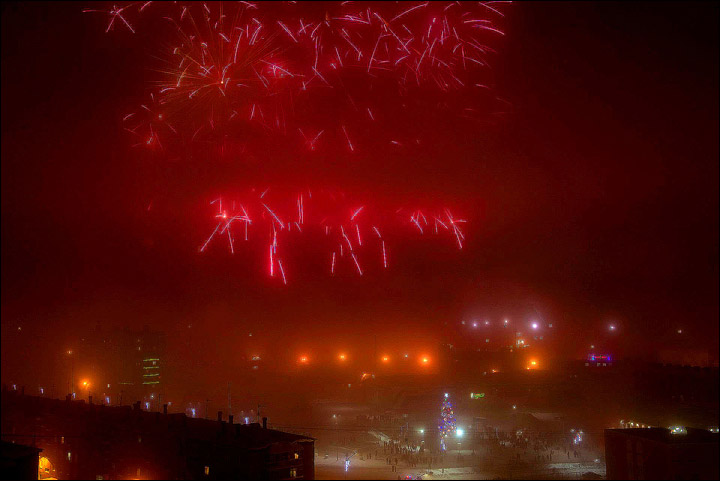 Dudinka fireworks. Pictures: Taimyr History Museum
---
Fireworks in the freezer were also on display in Yakutsk, the world's coldest city, as these pictures show.
Here many people went out at midnight when the temperature was minus 35C, milder than on certain days last month.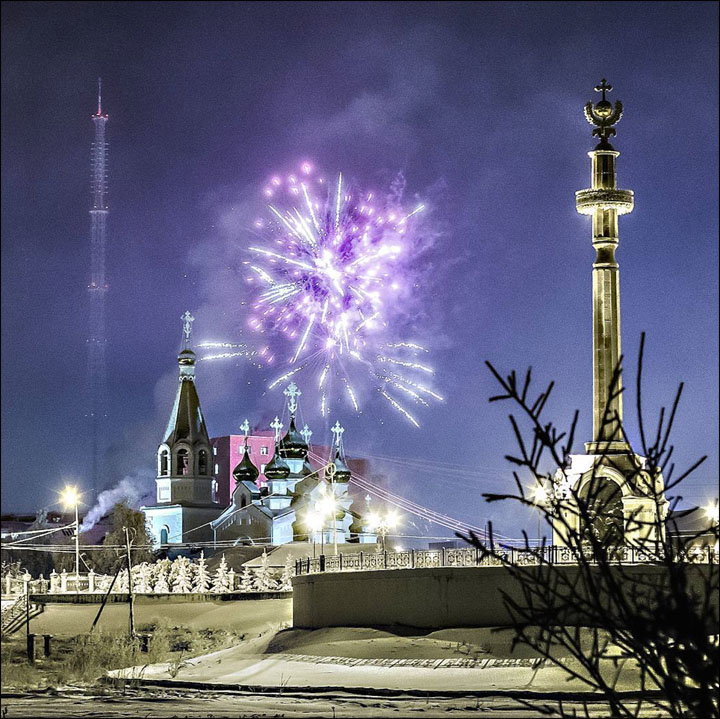 ---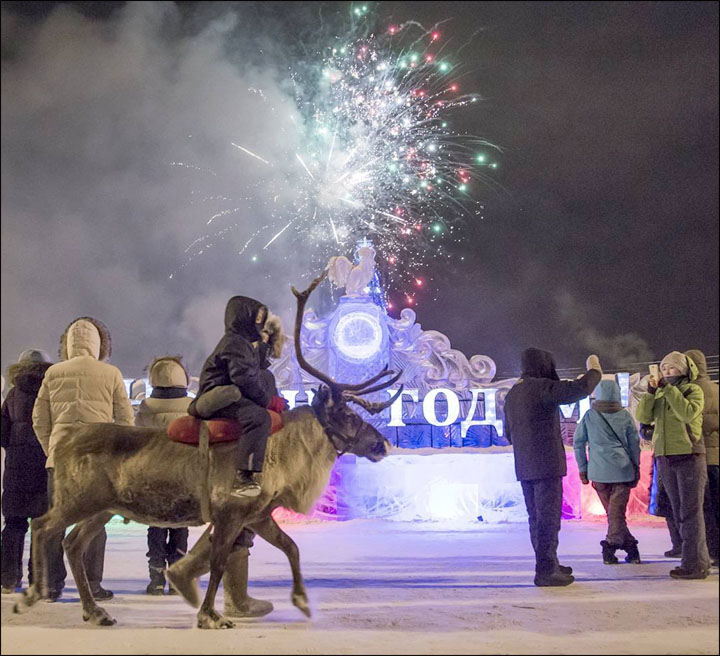 New Year's night celebrations in Yakutsk, Russia's capital of diamond mining. Picture: Keskil_Sakha_
---
On the Pacific coast, Vladivostok ushered in the New Year with its firework show at minus 8C.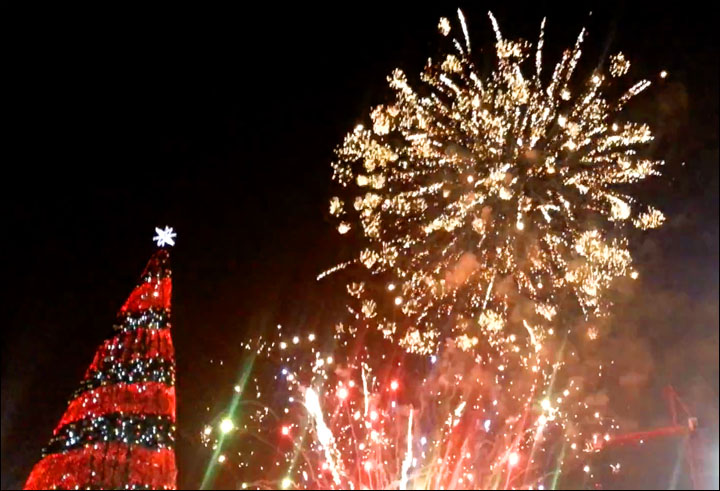 Fireworks in Russia's Pacific capital of Vladivostok
---
Other displays shown here were at Novosibirsk (minus 10C), Tomsk (minus 12C) and Irkutsk (minus 18C).
By tradition, Russian Santa - known as Ded Moroz, or Grandfather Frost - visits children as the New Year commences.
Just ahead of the fireworks, as midnight approached in each of the 11 time zones across the country, President Vladimir Putin congratulated Russians on the biggest family holiday of the year, an event that is like Christmas in the West plus New Year rolled into one.
The country is now on holiday until 9 January.
NOVOSIBIRSK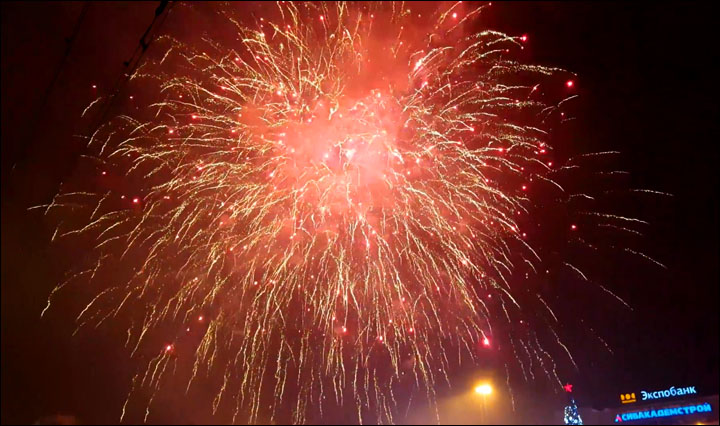 ---

TOMSK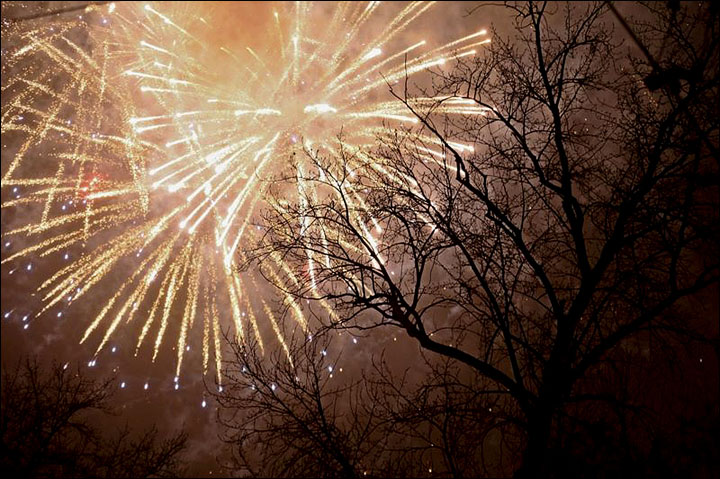 ---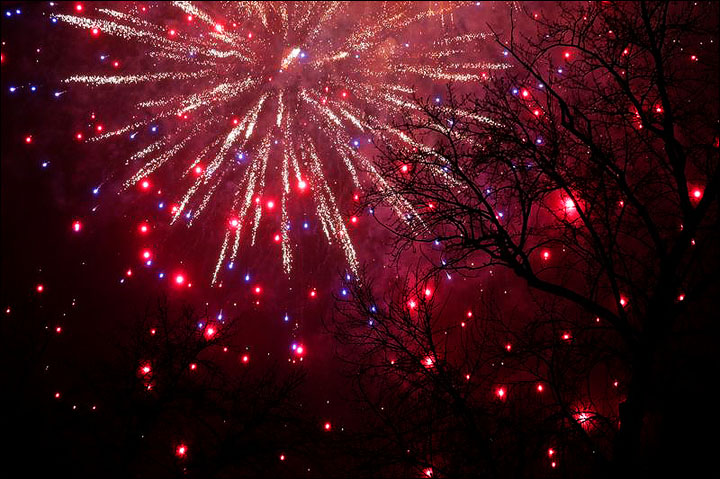 ---

TYUMEN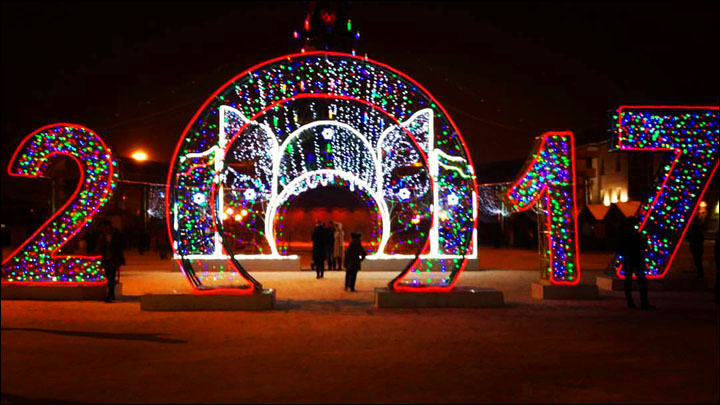 ---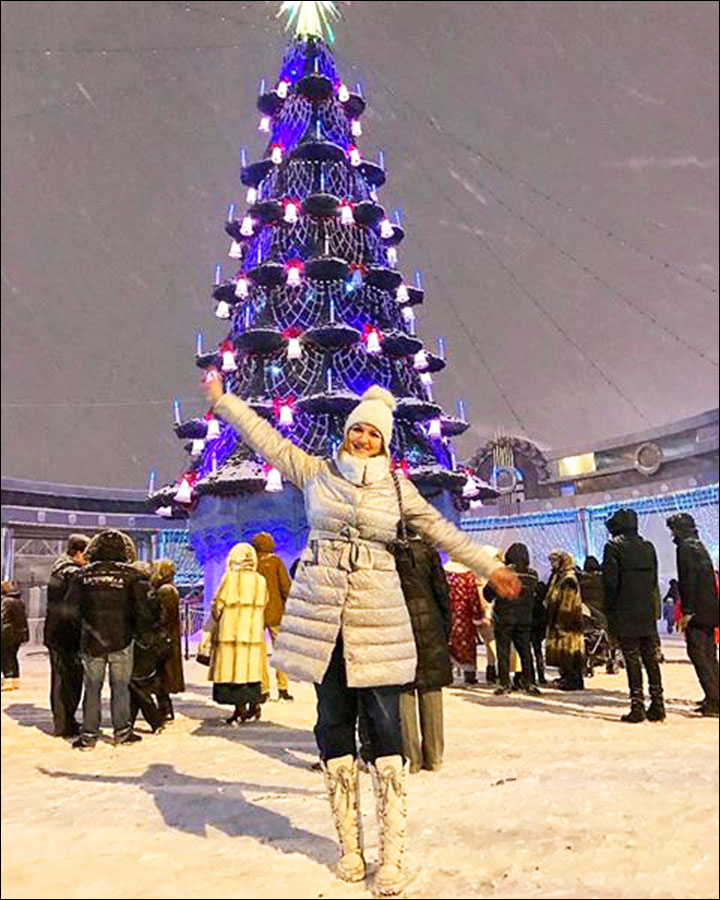 ---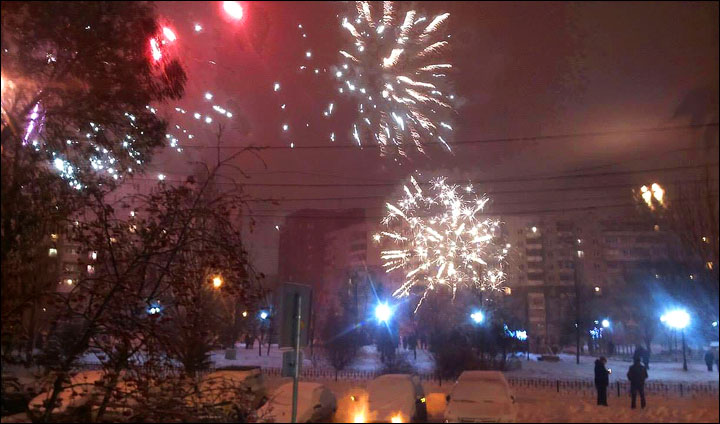 IRKUTSK