A chapel at Alexandra Island in the Arctic. Picture: Arctic deanery
It's roughly a fortnight since Christians in the West marked this important religious celebration, but for the Russian Orthodox Church this festival falls in the first week of January.
Our pictures here show some of Siberia's most beautiful and remote churches, which by tradition hold late night services on Christmas Eve.
A generation on from the end of the Soviet Union, which coincided with Western Christmas in 1991, one of the most significant changes has been the recovery of religious belief and worship throughout the 11 time zones of the Russian Federation.
From being frowned upon - and actively repressed - in the USSR, many millions of Russians will freely mark Christmas in the same way that they did before the 1917 Bolshevik Revolution, a century ago this year.
So we are happy to bring you Christmas images from Siberia as people in the east of Russia celebrate this important Christian festival.
---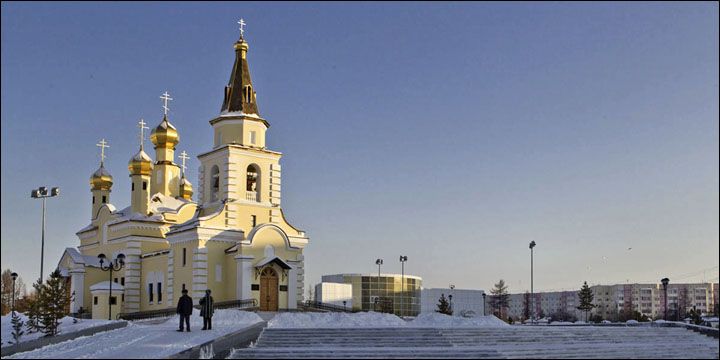 ---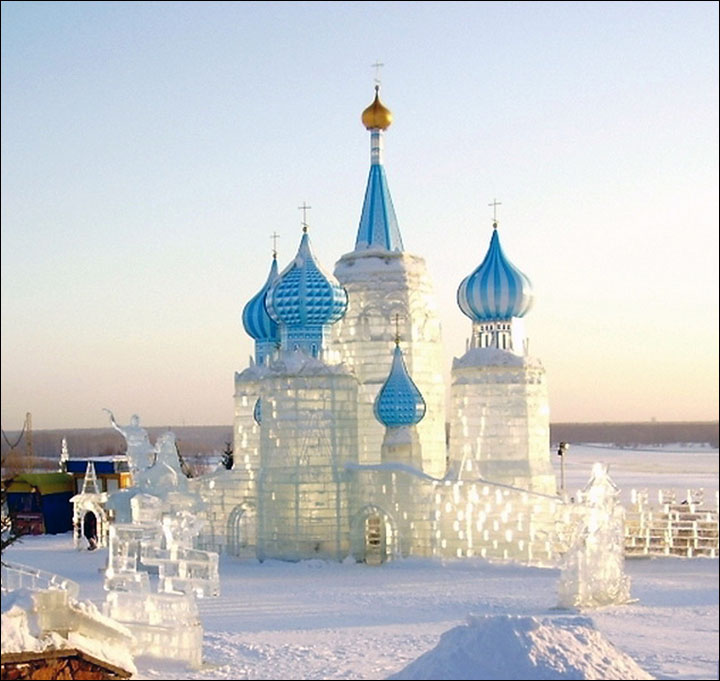 ---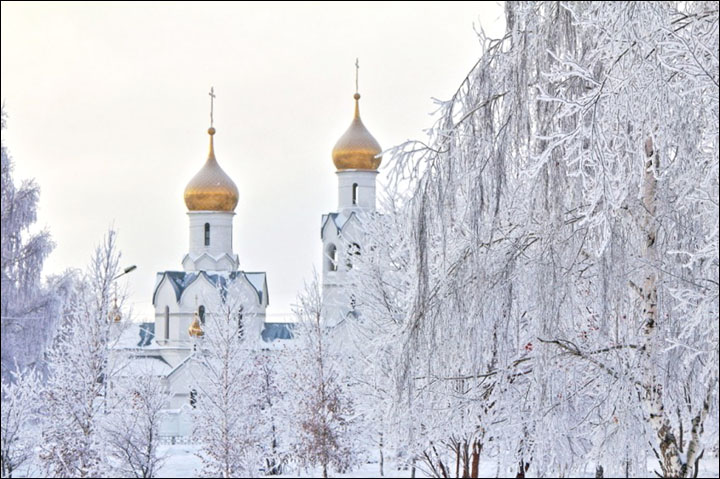 ---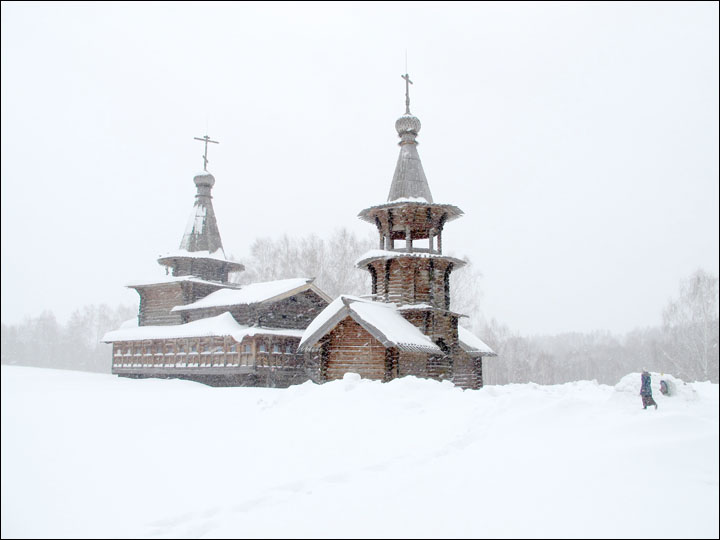 Churches in Belokurikha, the Altai Krai, Nadym and Novosibirsk. Pictures: Sergey Anisimov, The Siberian Times
---
By tradition, on Christmas Eve in the past, fasting was strict, and it was forbidden to eat before the first star appeared in the sky; indeed Christmas was the end of 40 days of fasting.
In tsarist times, a tradition strongly associated with Christmas was almsgiving.
In the 16th to 17th centuries, the tsar personally visited prisons and almshouses to give alms to their inmates on Christmas Eve.
The Christmas service in Russian Orthodox churches starts in the evening and can last until the early hours of the morning.
Afterwards, believers gather for a festive meal with their family and friends.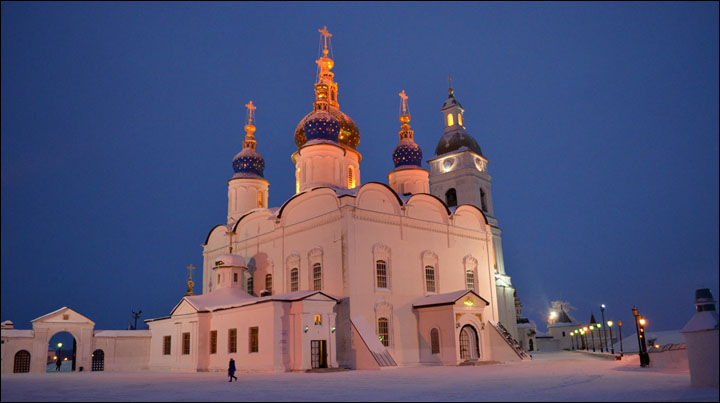 ---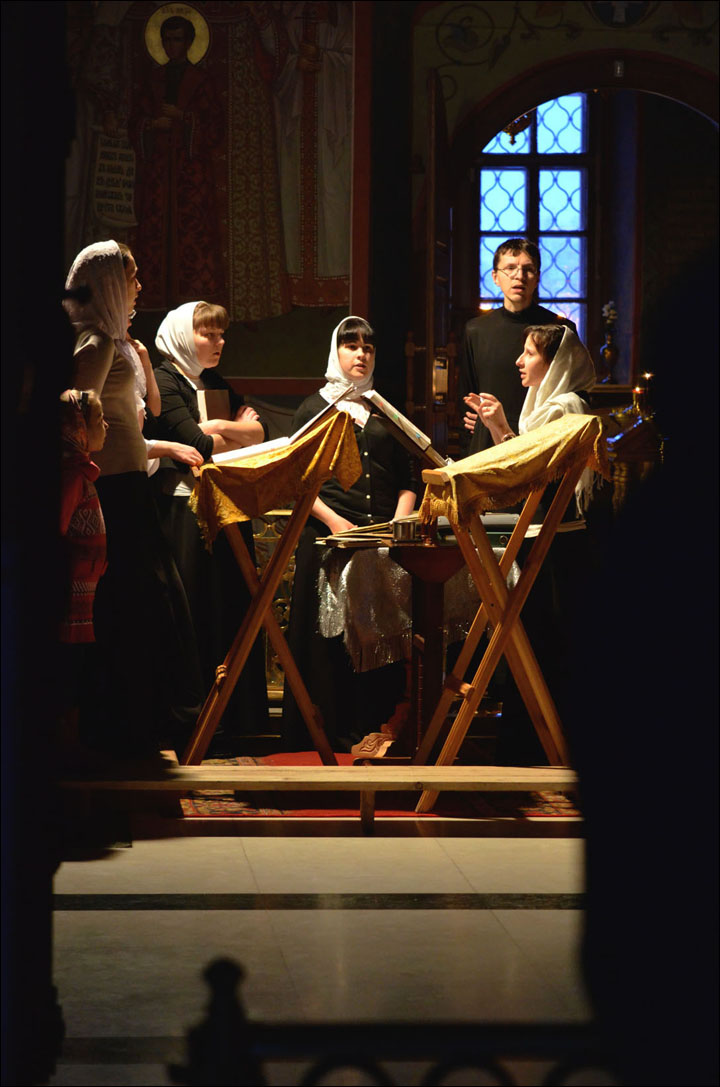 ---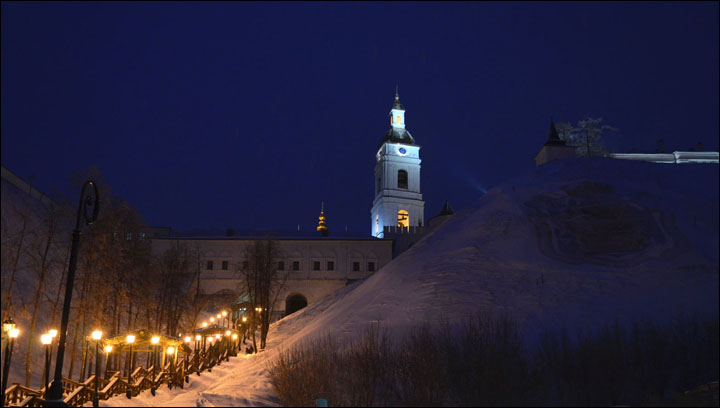 A Christmas service at one of Tobolsk churches. Pictures: The Siberian Times
---
On Christmas Day, home opened their doors to guests.
Even Peter the Great once accompanied carol singers to boyars' and merchants' houses to celebrate Christmas Day.
In most Russian homes, the time for giving gifts is now New Year, a switch made during the Communist era.
A Christmas day in Novosibirsk, Siberia
But other intriguing traditions from long ago - not welcomed by the church - still exist at this time of year for many Russians.
Some say these customs day back to pagan times.
So, for example, this is seen as the time of year for the telling of fortunes, and in a variety of ways young women seek clues as to their future husband.
One account recalls: 'Perhaps the most bizarre way of finding out what one's future husband would be like went as follows. At midnight a girl had to go to the bathhouse with her head covered with her skirts and her buttocks left bare.
'She had to enter the bathhouse with her back first, saying, "A rich man, slap me on the bottom with your hairy hand."
'If the hand that touched her was indeed hairy, that promised a rich husband; a hard hand with no hair promised a poor and harsh man, while a soft hand meant that the girl's husband would be a mild man.'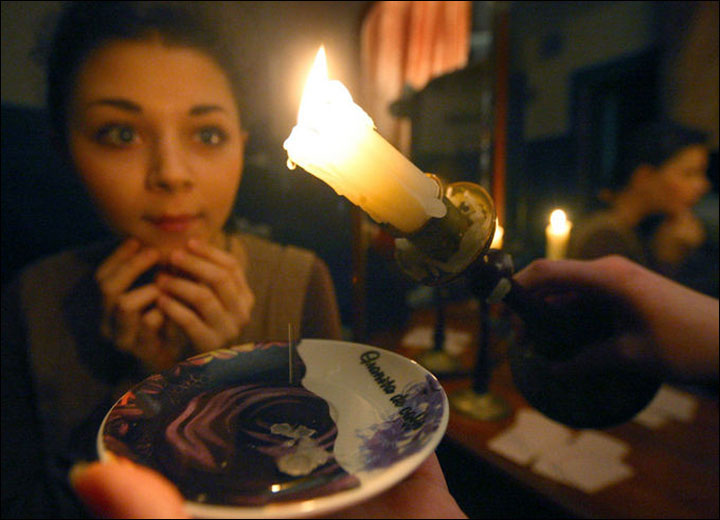 ---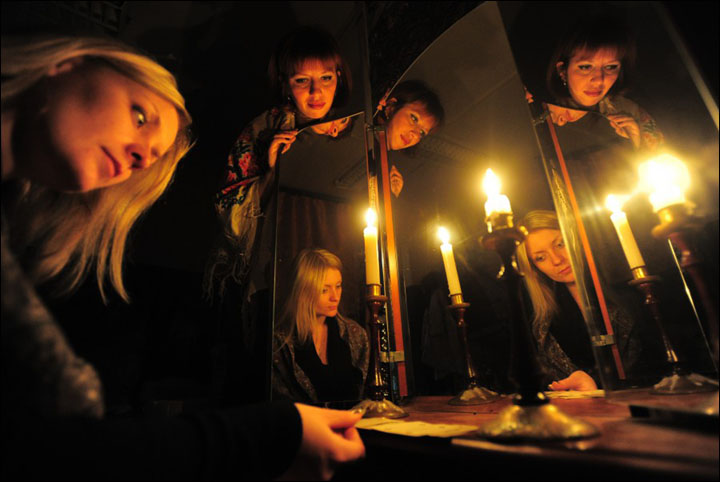 ---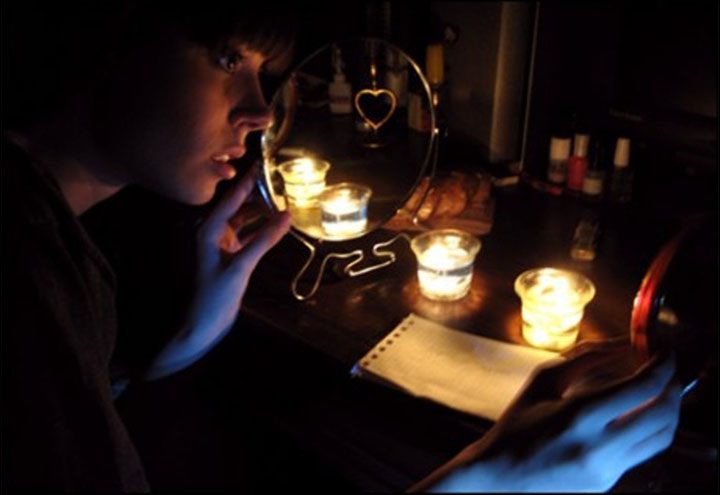 ---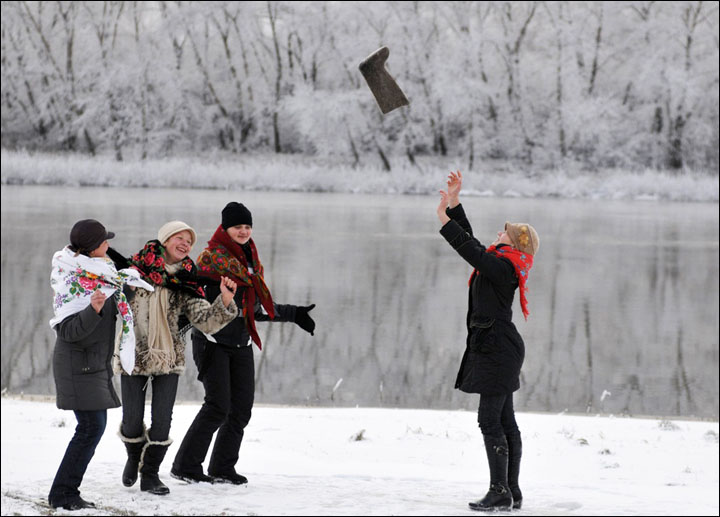 Many still see winter time in Russia as time for telling fortunes
---
Another version from a separate account involves two mirrors of equal size placed opposite each other.
'Between them you place two candles so that there must be a long corridor lighted with candles. A person who does it must be alone or with somebody who is also interested in it. They must keep silence. No animals must be present in a room.
'You sit in front of one mirror so that to see the reflection in another one. The moment you see your future groom you must cover the mirror with a cloth otherwise who knows what may happen...'
Or the woman can find her fortune with the help of a ring which is lowered on a thread into a glass with water.
She counts the number of times the ring knocks against the side: this denotes the age she will marry.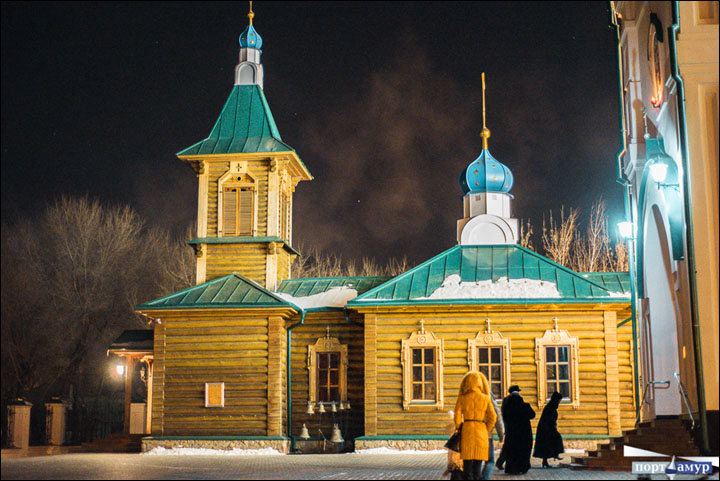 ---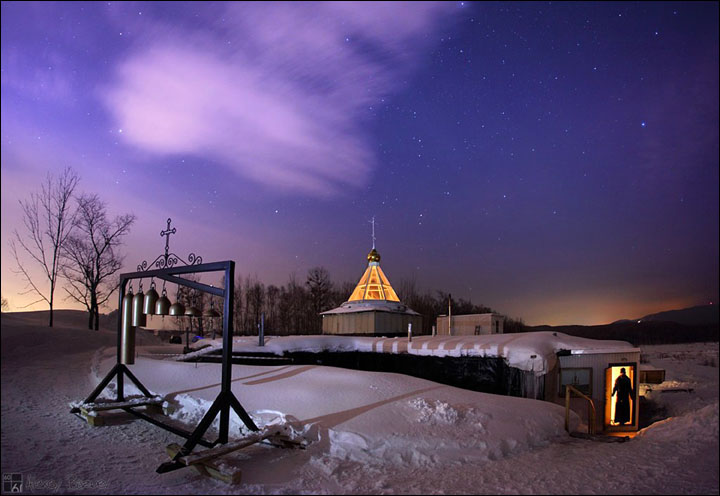 Churches in Siberia and the Far East of Russia. Pictures: Port Amur, Alexey Buzaev
---
It was also believed in agricultural villages that frost on Christmas meant a good wheat harvest.
A snowstorm on Christmas Eve indicated that leaves will come out early, and also that bees would be prolific in summer. A warm Christmas meant that spring will be cold.
A starry sky meant a good pea harvest, while large falls of snow suggested a good buckwheat harvest.
A dark Yuletide meant milky cows, while a bright Yuletide meant laying hens.
Whatever your beliefs, Merry Christmas from Siberia!