Angarsk maniac Mikhail Popkov pictured during police interrogation. Picture: Russian Interior Ministry
New twists have emerged in the macabre story of rapist and murderer Mikhail Popkov, 52, after the revelations that his latest confessions make him the worst-ever serial killer in the former Soviet Union.
The Angarsk beast - nicknamed 'The Werewolf' - was found guilty two years ago of 22 murders, but now faces an additional 47 charges after admitting his guilt, all of which are accepted as genuine by the Investigative Committee, the Russian equivalent of the FBI.
At least a dozen more murders are expected 'soon' to result in additional charges against the former policeman, say the committee, making him the world's third-worst known serial killer.
---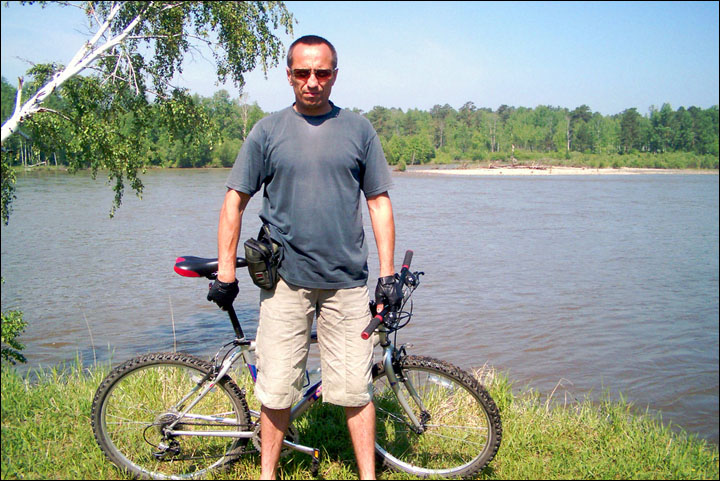 ---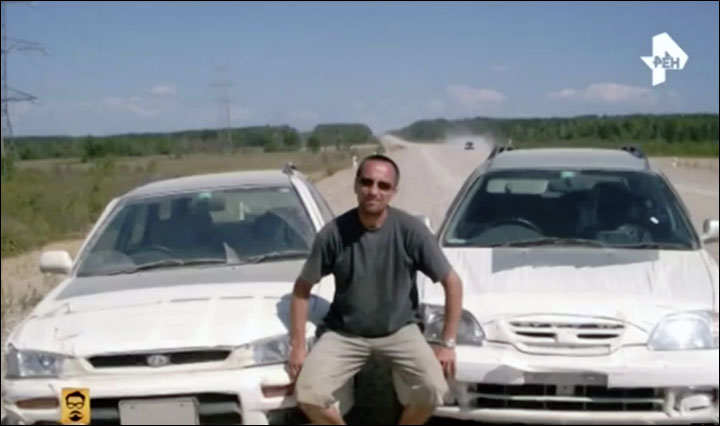 Mikhail Popkov. Pictures: REN-TV
---
Popkov sexually attacked his victims aged between 17 and 38 before killing them with axes, knives or screwdrivers. Gruesome new pictures have emerged of his murdered victims, while photographs also show him posing with cars he had purchased, and on skiing and cycling trips.
Another image shows the mass murderer handcuffed to a plane clothed policeman, with armed officers nearby, demonstrating how he killed one of his victims.
Throughout his murder spree Popkov was married, and had a daughter, Ekarterina (Katya), now 30, a teacher: his family never suspected his sinister double life as a rapist and killer. His daughter has since married and moved to a different city, where only her husband knows her father is the Angarsk Maniac.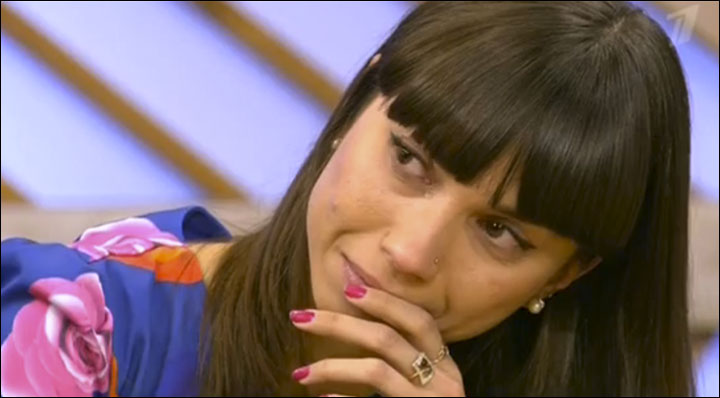 ---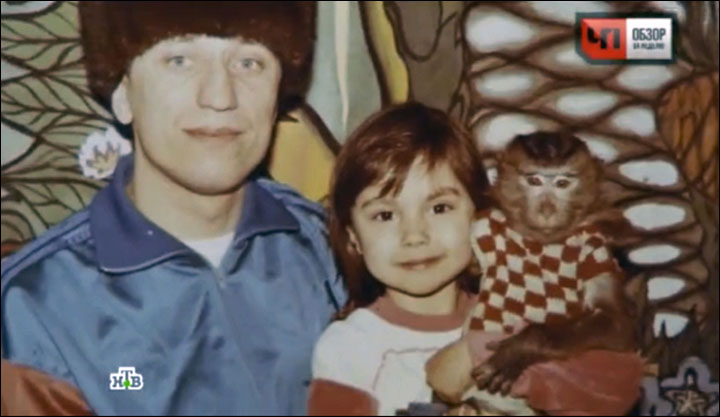 Mikhail Popkov's daughter Ekaterina. Pictures: NTV
---
Ekaterina is now pregnant, and a source has revealed she wants to seek psychiatric advice on whether her unborn son 'can inherit the maniacal inclination of his grandfather'.
Yet she finds it hard to believe her father is the killer, despite his detailed confessions, with state investigators saying he has shown police where to find each of his victims during his 18 year murder spree.
She wants Popkov to be sent for psychiatric examination to Moscow, and hopes she can meet him face to face there.
'I want to look into his eyes and understand if he really could be that killer,' she said.
She revealed she never saw bruises or cuts on him, and cannot believe the victims did not fight back, nor did he ever show any violence towards her or her mother, Elena, she insisted.
'Watch how a butcher works, he is covered in blood from head to toe,' she said. 'Did the women lay down meekly by themselves? I bet they would leave marks - bites or scratches. You cannot hide this.
'But my father did not have any suspicious marks on his body or face.'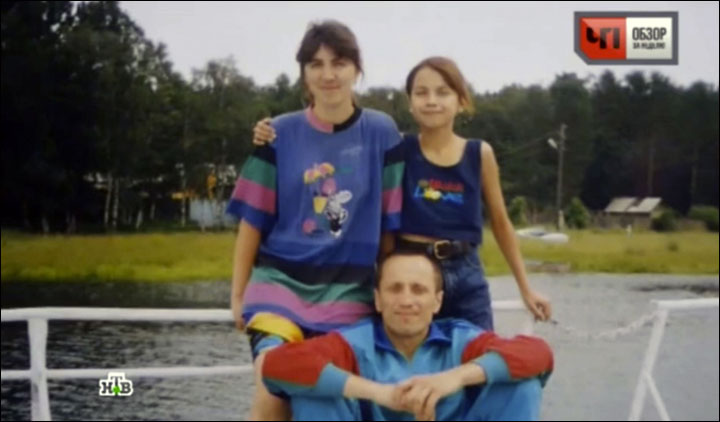 ---
---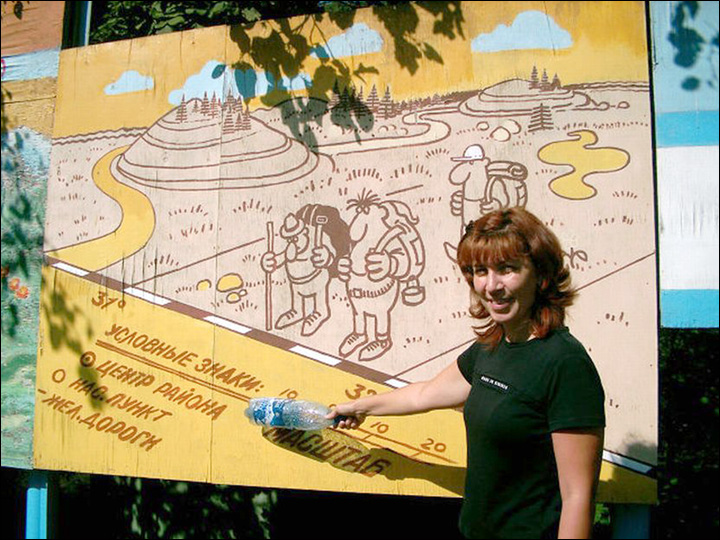 Angarsk maniac with family, his wife Elena. Pictures: NTV, Russian Interior Ministry
---
Meanwhile, the identity has been revealed of a lover of Popkov's wife Elena, 50, whose betrayal Popkov has cited for his craving to punish women.
Alexey Mulyavin, 45, pictured here, has admitted a short affair with Popkov's wife, while the mass murderer has previously said that his suspicions his wife had cheated on him led him to start his serial killing spree. He found two used condoms at their home.
She had earlier denied infidelity but Mulyavin admitted the sexual relationship: 'I do not like to talk about this. He did not catch us red handed, but he learned about it.
'I met (Elena) her two years later, asked her how the were. She said everything was fine.
'You know, it was a very short affair. We were young. And probably everyone has love affairs at work.'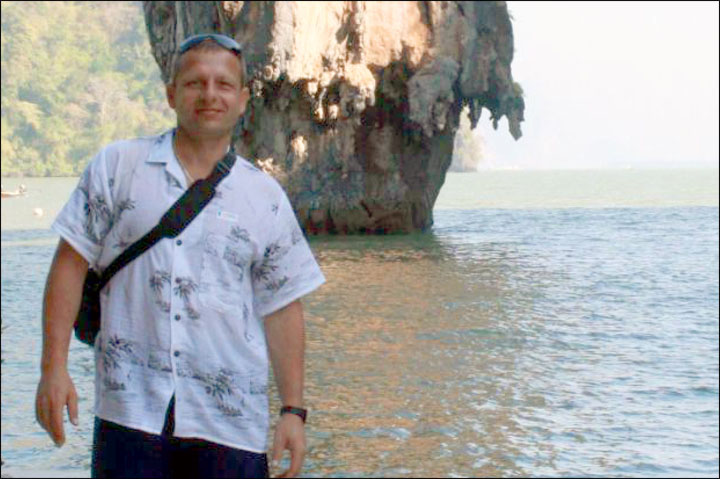 ---

Alexey Mulyavin, 45. Pictures: REN TV
---
According to one version, Elena earlier confessed to Popkov about her affair and 'he was very angry, almost suffocated her, but then their daughter came in', reported Ren TV.
Popkov did not admit she told him of the affair but said after his arrest: 'I just had some reasons to suspect her. I'm not looking for excuses, but this was the impetus for my future.'
He stressed: 'If I had seen the treason with my own eyes, I would perhaps have done everything differently. Everyone goes through such things differently: some take it easily and forget, others take it painfully. What happened with me? The worst-case scenario.'
Popkov's sister - also Elena - said he and his wife appeared appeared close as recently as 2012 when they visited her in Moscow.
'If he was wearing a mask, we were not aware of it,' she said.
Her niece Ekaterina still insists 'he is the best father, and he will remain the best one', she said.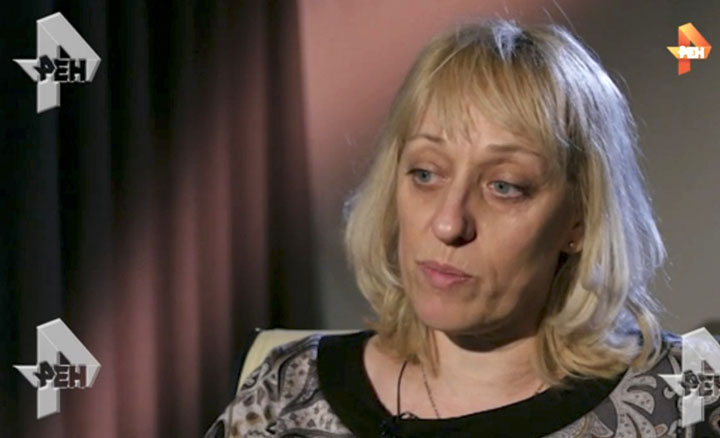 Angarsk maniac Mikhail Popkov's younger sister Elena. Picture: REN TV
---
Based on his confessions, Popkov has become the most prolific serial killer in the former Soviet Union, overtaking his idol Andrei Chikatilo, aka the Butcher of Rostov, who was convicted of 53 murders, and the more recent Moscow maniac Alexander Pichushkin, known as the Chessboard Killer, who killed 49.
His toll of death is also higher than Ukrainian Anatoly Onoprienko, who was active at the end of the Soviet era, and was convicted of a total of 52 murders.
He recently told a court in Irkutsk: 'I admit my guilt in full. Committing the murders, I was guided by my inner convictions.'
After he was detained in 2012, he told police he wanted to 'cleanse' the streets of 'prostitutes'.
'They abandoned their husbands and children at home and went out to party as if it was the last day on earth,' he said.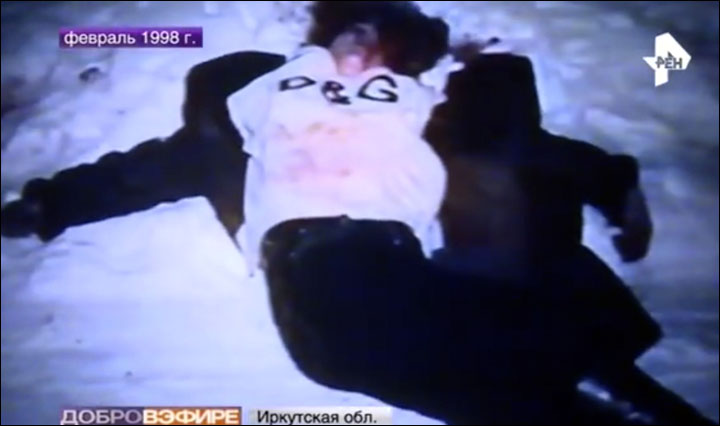 ---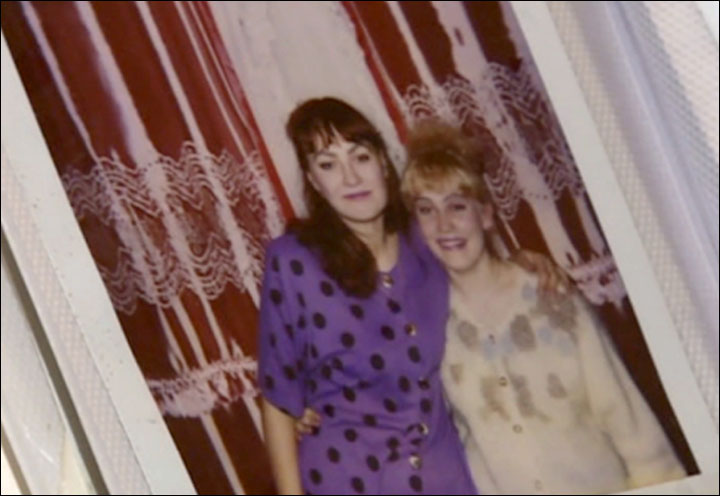 ---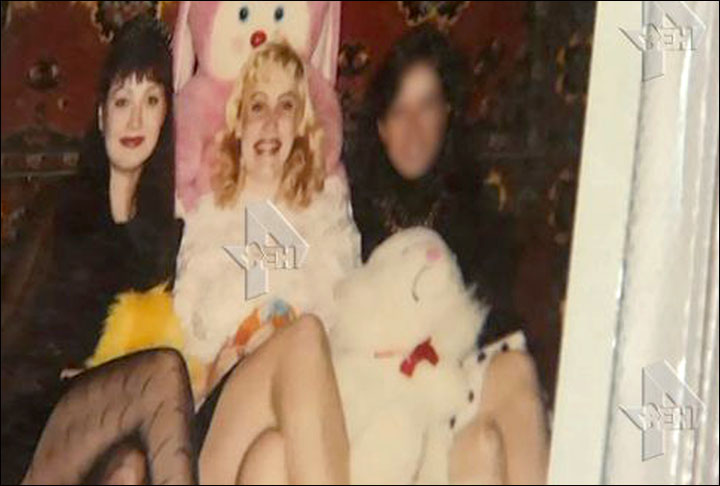 Popkov's victims Marina Cherverikova (L) and Anna Motoanova were 20 years old when they were killed. Pictures: REN-TV
---
Popkov often offered victims nighttime lifts in his police car before taking them to remote locations where he raped and killed them, leaving their naked bodies in woods on roadsides.
See our earlier coverage on the worst-ever serial killer in the former USSR:
'Werewolf' is worst-ever serial killer in former USSR as he is charged with killing 47 more women
Meet the wife and daughter standing by mass murderer who raped and killed 22 women
Life for the Siberian serial killer who raped and murdered 22 women
Ex-policeman nicknamed 'werewolf' confesses to murdering 24 women in Siberia