Stuck in the East Siberian Sea. Picture: Alexander Samsonychev
Bulk carriers Sinegorsk and Johann Mahmastal made a successful midwinter cargo crossing from Arkhangelsk to Russia's northernmost port of Pevek, Chukotka, escorted by icebreakers Kapitan Dranitsyn and Admiral Makarov.
It was the first such crossing since Soviet times, and the ships delivered supplies for the supplies for the world's first floating heat and power plant to be assembled in Chukotka after a journey lasting from 14 December to 7 January.
The ease of the sailing is seen as a sign that climate warming in the Arctic can open up shopping lanes even in midwinter. But the climate remains unpredictable as the four vessels have discovered on their return route.
They are currently trapped by sudden thick ice around Chukotka's northernmost cape Shelagsky, some 24 nautical miles from Pevek, in some of Russia's most exposed waters.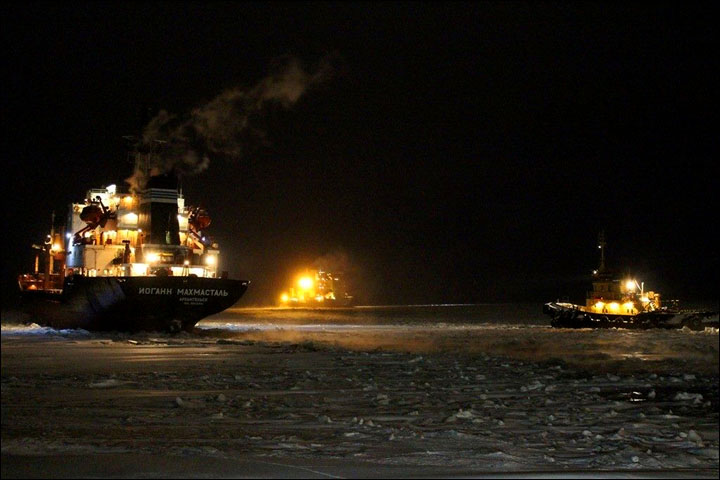 ---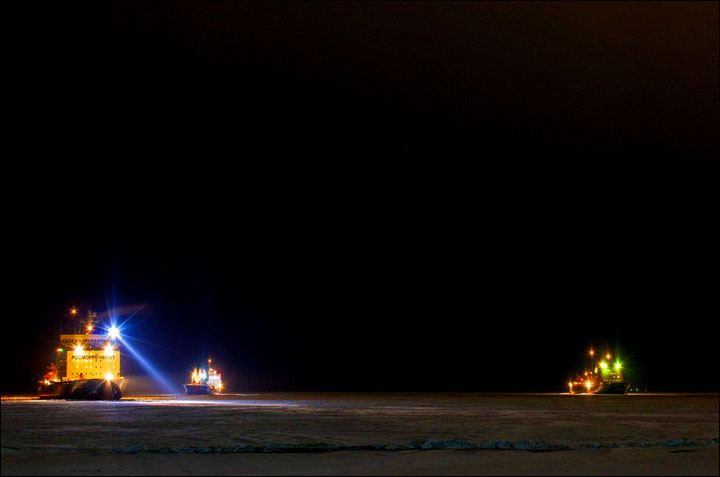 ---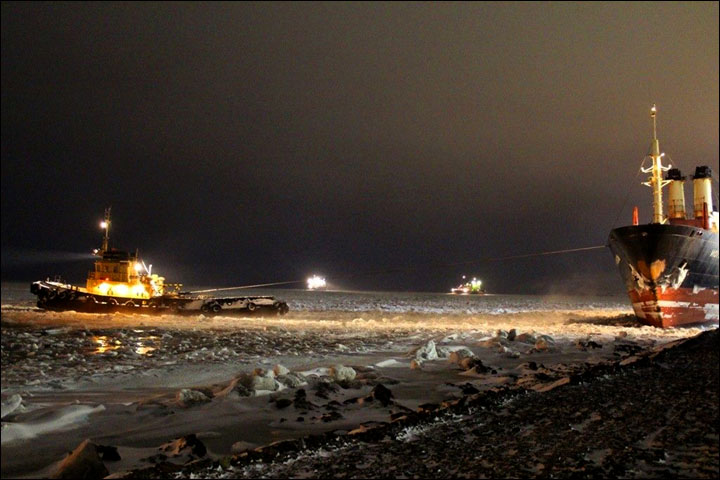 ---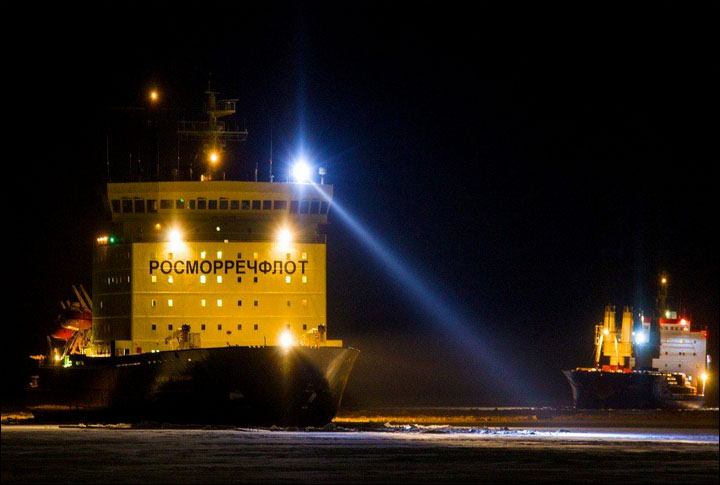 ---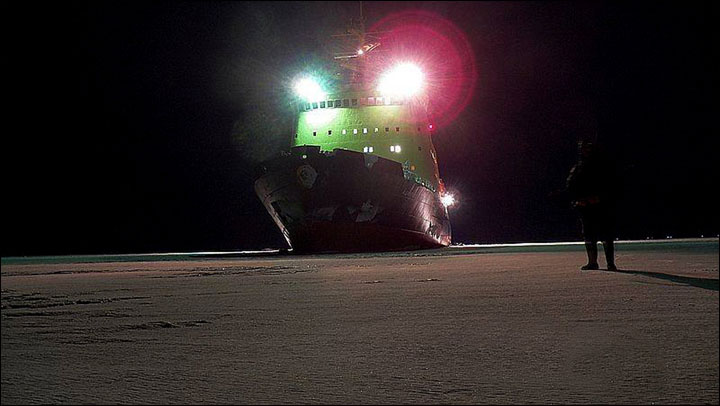 The icebreakers made a historic voyage all along the Northern Sea Route. Pictures: Alexander Samsonychev
---
Ruslan Nazarov, chief of Chukotka's emergencies service, said: 'The ice around Cape Shelagsky is at 10 points. The ice fields are more than one metre thick. The ice compression is strong and hummocks are higher than 2.5 metres.
'The decision about navigating the ships will be taken within the next couple of days.
'A helicopter will assist in getting them out.'
The aim of the aerial reconnaissance is to find the best path for the icebreakers to lead out the cargo vessels.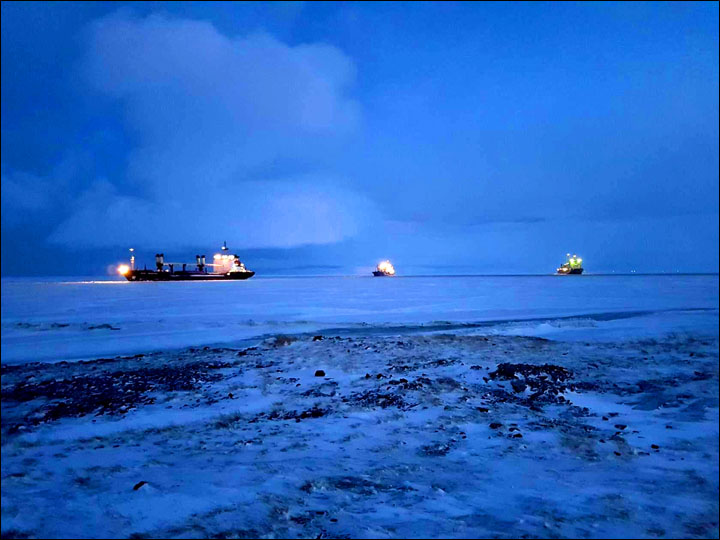 ---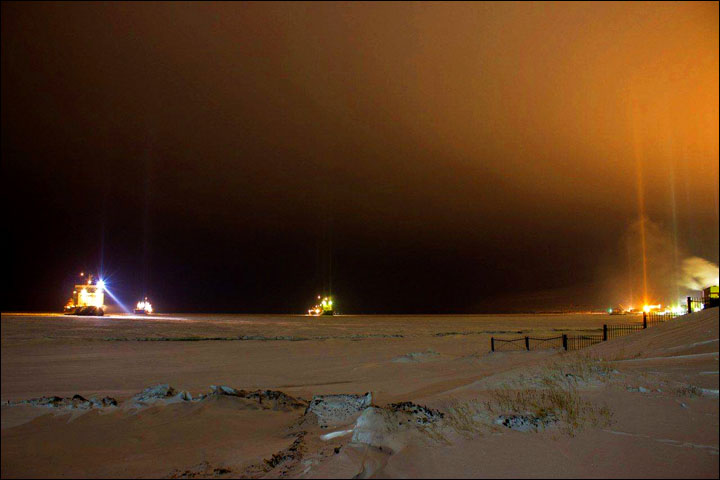 ---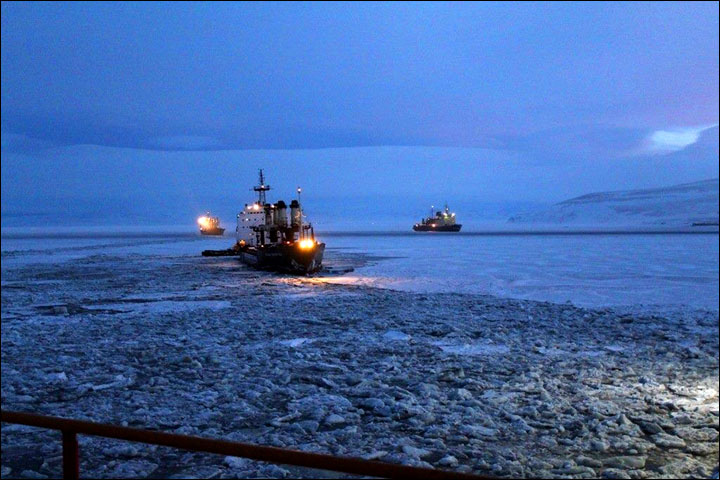 ---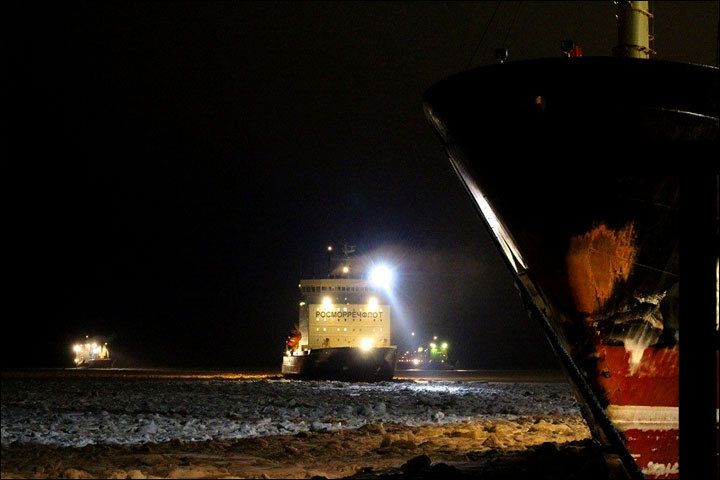 Bringing supplies for the world's first nuclear heat and power station. Pictures here and below: Alexander Samsonychev
---
The situation is not critical, Nazarov said, stressing that the regional ministry of emergencies and Chukotka government keep a close eye on it.
'The captain of Admiral Makarov icebreaker admits that the situation is complicated, yet he is very optimistic about them getting through the ice within a week's time.
'All the ships have enough fuel, food and all other necessities.'
The delivered cargo was to construct a quay wall for the floating heat and power plant, which is due for completion next year.