'It feels like I'm in the middle of the Beijing metro.' Picture: Anna Borodina
It's an incongruous sight - Chinese tourists pulling their large suitcases across the ice on Lake Baikal, to reach their hotels and hostels on the island of Olkhon.
Local Siberian blogger Karina Prinina wrote: 'It feels like I'm in the middle of the Beijing metro.'
The past year has seen a large and welcome influx of Chinese tourists to Siberia, with world famous Baikal one of the can't-miss highlights. Most tourists travel to the popular and scenic island by hovercraft at this time of the year.
But there are long queues, and foreign tourists can save 350 roubles - $5.80 - each way by walking over the ice, which takes some 20 minutes. The pedestrian route on the deepest lake in the world, which contains some 20% of all unfrozen freshwater on the planet, is controversial.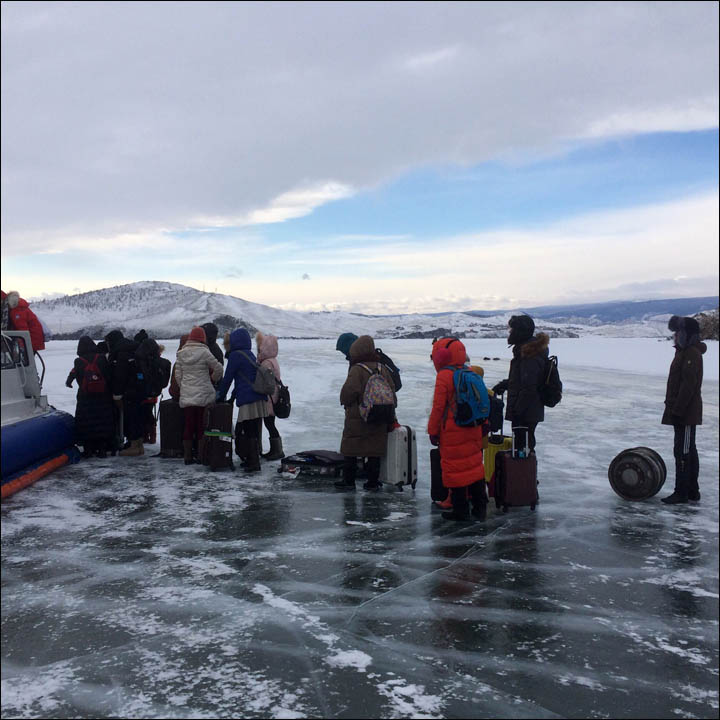 ---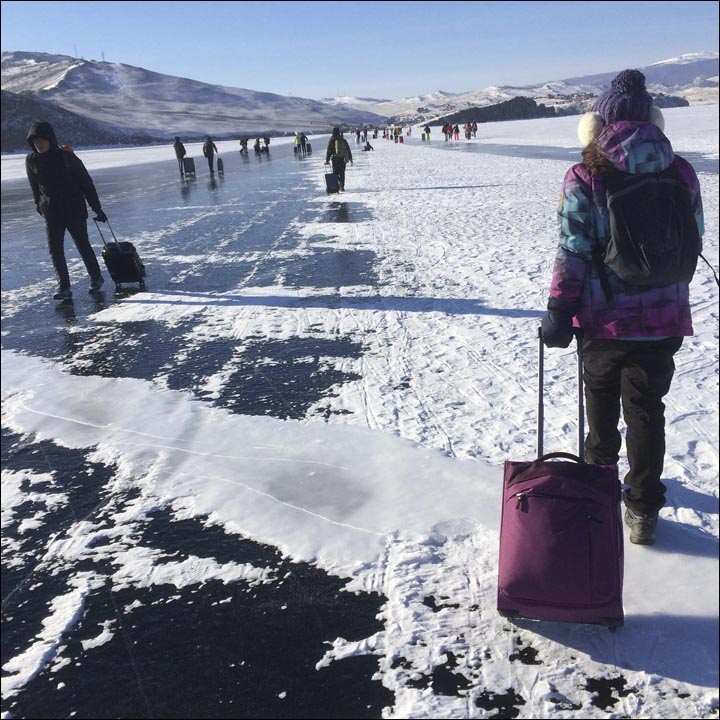 ---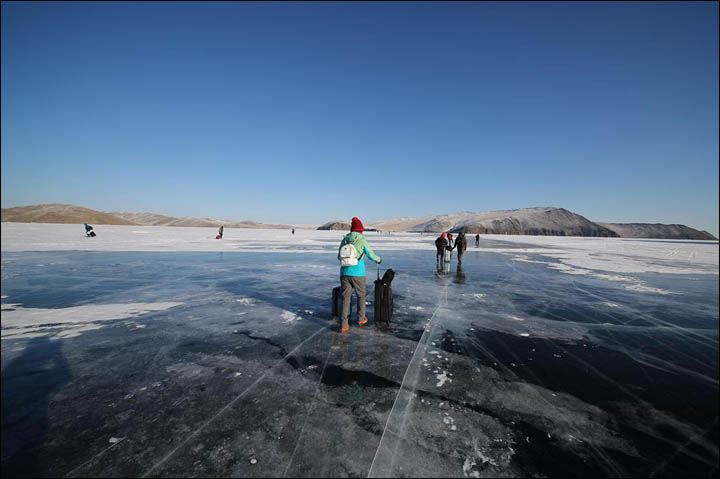 ---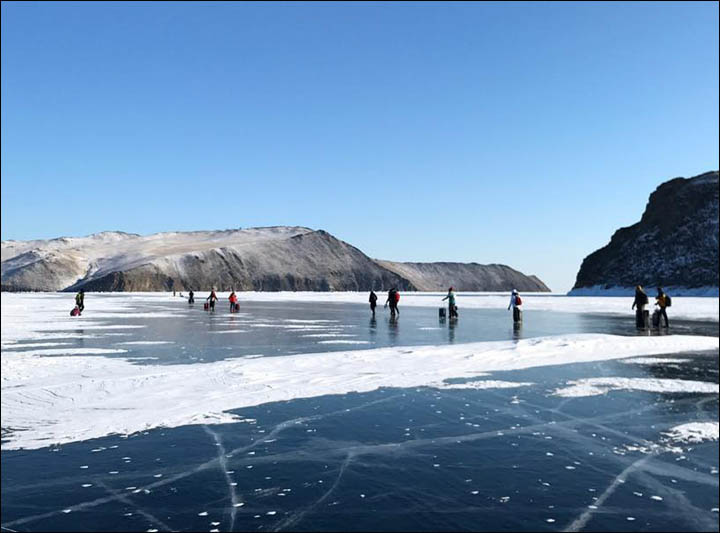 ---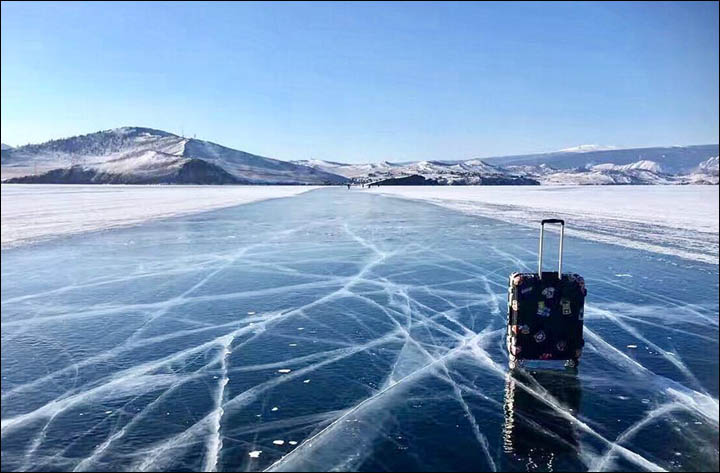 Due to the long hovercraft queues tourists chose to walk across the ice. Pictures: Karina Prinina, @echogao1222, @iamsasaaa
In the coming days, the official 'ice crossing' from the Baikal shore to Olkhon is expected to open. At this point, walking - and driving - will be permitted on designated routes.
But the ice has not been declared safe so far.
A worried Emergencies Ministry official in Irkutsk region warned readers of the Baikal Post: 'There is nothing worse than people walking on ice.
'Olkhon district administration offers a hovercraft which is free for locals, and comes at a fee for tourists. People who don't want to pay, or want to risk their lives while enjoying the beauty of Baikal, walk on the ice.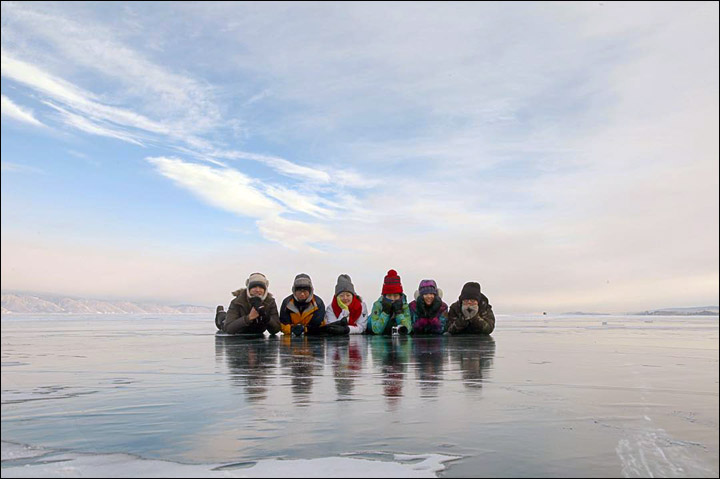 ---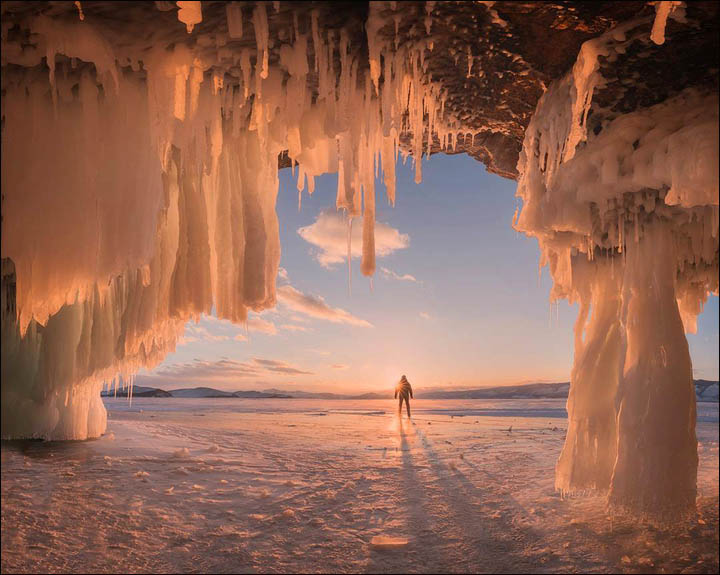 ---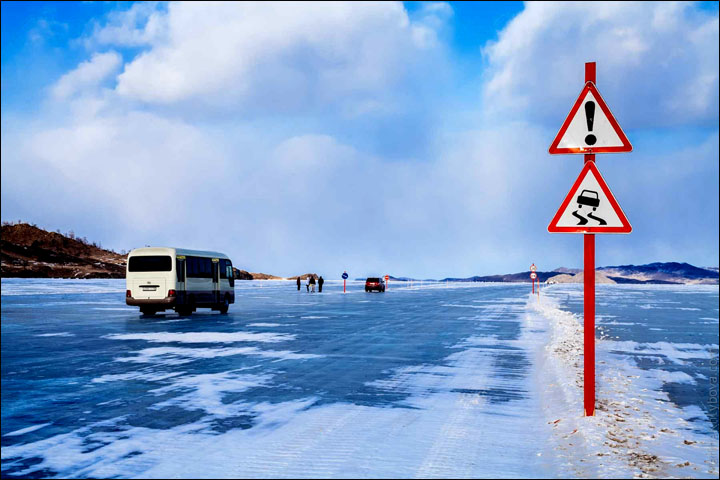 ---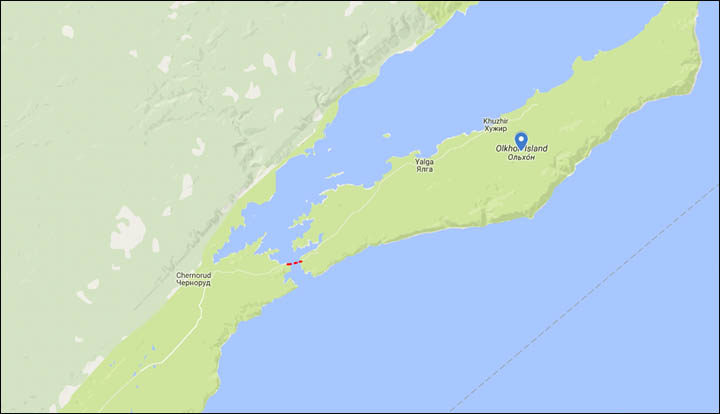 'People who want to risk their lives while enjoying the beauty of Baikal, walk on the ice.' Pictures: @echogao1222, @danielkordan, Marina Khlybova, The Siberian Times
'Neither us at the Emergencies Ministry, nor the police, nor Baikal inspectors have managed to draft a law that allows us to fine these people. But the fine might come instead at the price of their own life.'
Tragically, each winter people die falling through the Baikal ice, often when driving on the lake on unsafe routes with thin ice.
Pronina described the scene as 'a great Chinese exodus to the island of Olkhon and back.
'The crossing is busy and queues for the hovercraft are enormous. So what you can see now are dozens and dozens of Chinese tourists walking across the strait towards the island with their gigantic pink and blue suitcases. They even manage photoshoots on the way.'
She said the number of Chinese tourists are significantly higher than the same time last year. But the number of European visitors has declined, she said.