Warders say yoga leads to better behaviour among inmates. Picture: UFSIN55
The prison - strict regime Penal Colony Number 3 in Omsk - is pioneering yoga in Siberian penitentiary establishments, once notorious as the toughest in the world.
Deputy chief of the colony Alexey Golikov said: 'Yoga helps prisoners to get more stable psychologically and emotionally. It is no secret that serving a term leaves a certain imprint on every inmate's personality.
'We see good results. Prisoners become more emotionally stable and clearly less involved in violating the colony's rules.'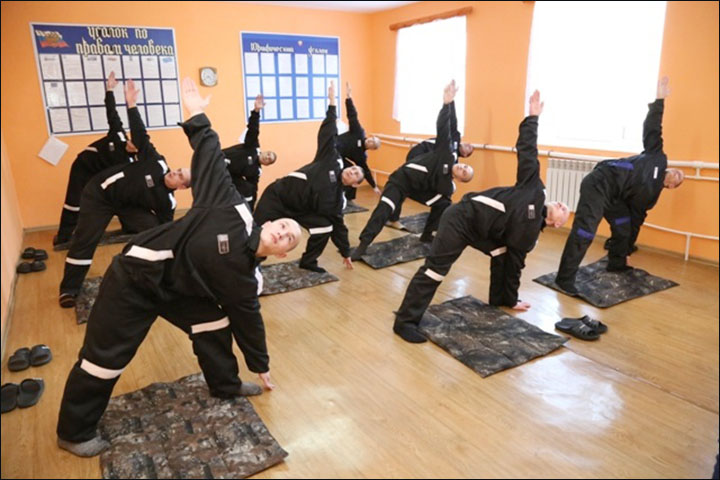 One convict Mikhail calls it 'brilliant relaxation'. Picture: UFSIN55
---
The colony houses 1,300 of Russia's most dangerous criminals, for example murderers, rapists, armed robbers, and those convicted of terrorism, mafia crimes and kidnapping.
All are serving sentences of 10 years or more.
Teaching is by video.
Inmate Mikhail said: 'I heard about yoga earlier, but was never interested until I got here. My first yoga lesson was in the colony.
'I am enjoying it, even though my first lessons were quite hard as my legs and arms shook from the pressure.
'It took me 14 classes to find a better balance, and it feels a lot easier now.
'Yoga is a brilliant relaxation.'
---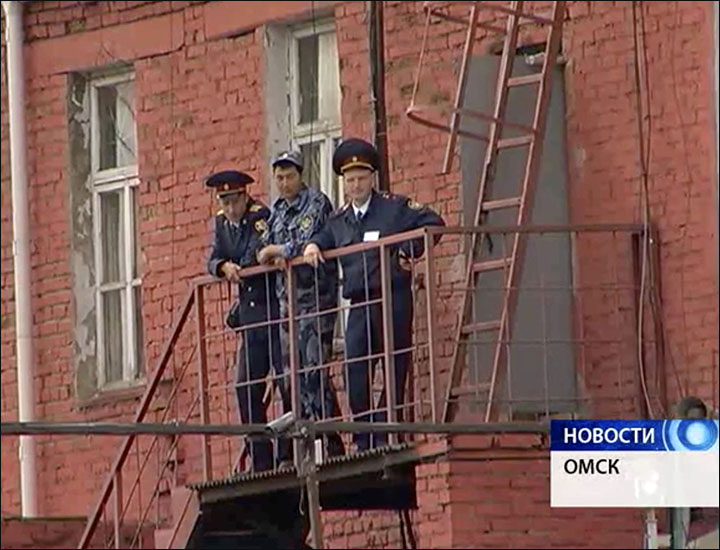 ---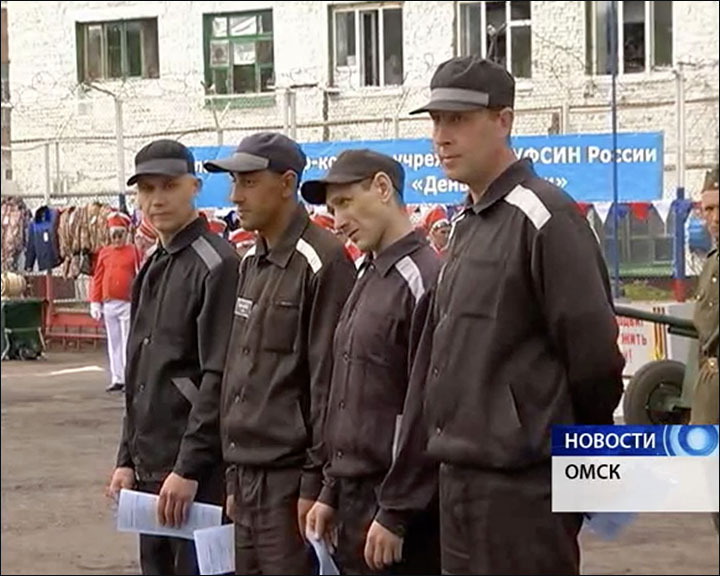 ---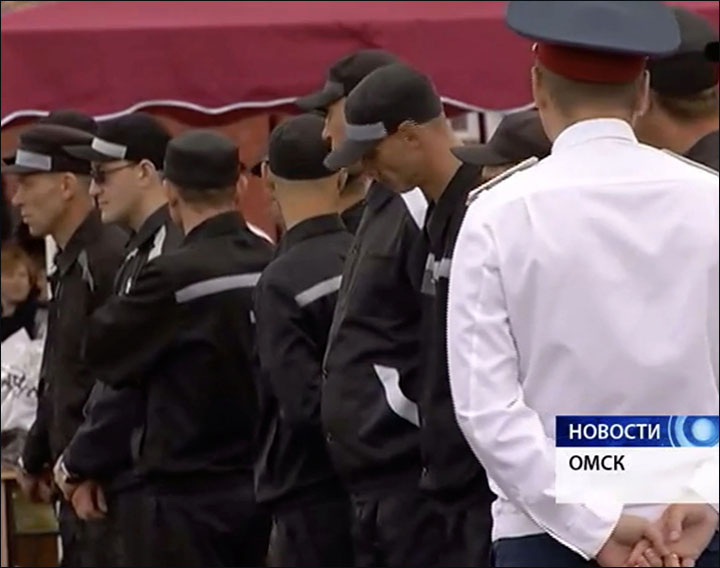 Omsk strict regime Penal Colony Number 3. Pictures: Antenna7
---
The colony has two sewing workshops, one metal and one wood carving shop, a repair and construction site, a polyethylene recycling site, and a bakery.
It has a club with big screen for screening movies and documentaries, a library, cable TV, a radio-station and a newspaper.
And its own ensemble and an orchestra.