Kapitan Dranitsyn icebraker in the port of Pevek. Picture: jonny_83
The Kapitan Dranitsyn icebreaker has been marooned for around a month due to freezing sea off the coast of Chukotka in the extreme east of Russia.
This week the vessel had to be connected by cable to a shore electricity supply in the port of Pevek so the crew can survive on board until May or even June, when they can set sail back to Arkhangelsk.
The icebreaker and two cargo vessels it was escorting had earlier made a successful voyage in the Arctic waters of the Northern Sea Route over the New Year period.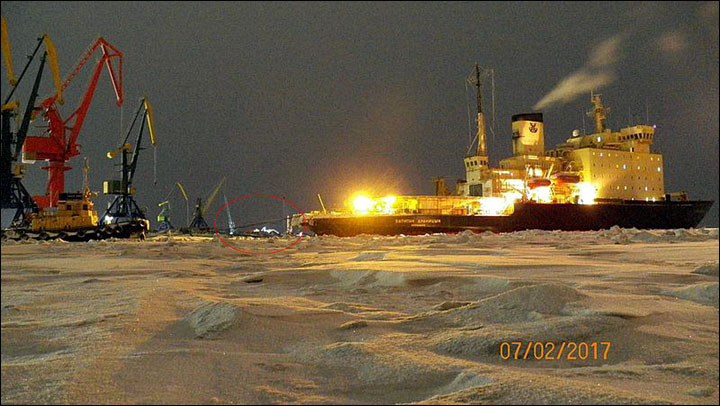 ---
Kapitan Dranitsyn icebreaker and cargo carrier Sinegorsk have received a power boost. Pictures: Yury Kapasyov
They delivered building materials for the Academic Lomonosov floating nuclear power station, currently under construction, the first in the world. But on the return voyage, they became stuck.
The fourth vessel in the convoy - the Admiral Makarov - has been dispatched to undertake other icebreaking duties in the region.
The failure of the return voyage is not surprising given the time of year. But it shows that while Arctic ice is in retreat, the reliability of the Northern Sea Route - which Russia is actively promoting and developing - cannot always be relied upon.
Attempting to make the journey would have entailed 'a very high risk of significant damage' to the supply ships, said experts. Cargo carrier Sinegorsk has also received a power boost.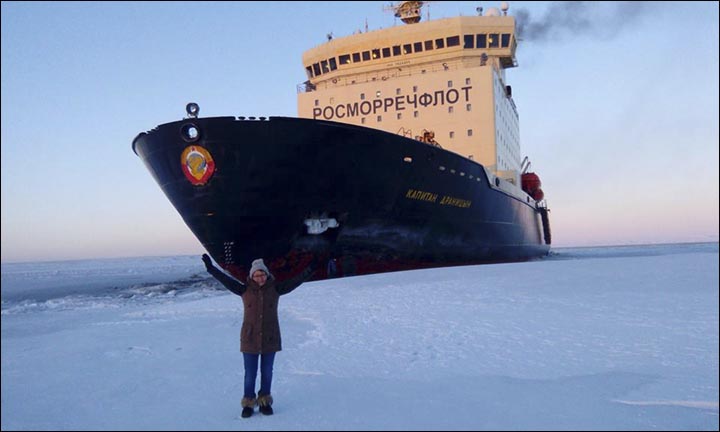 ---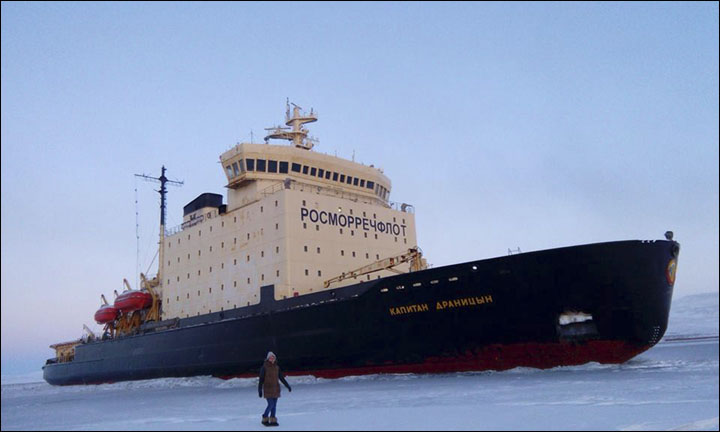 ---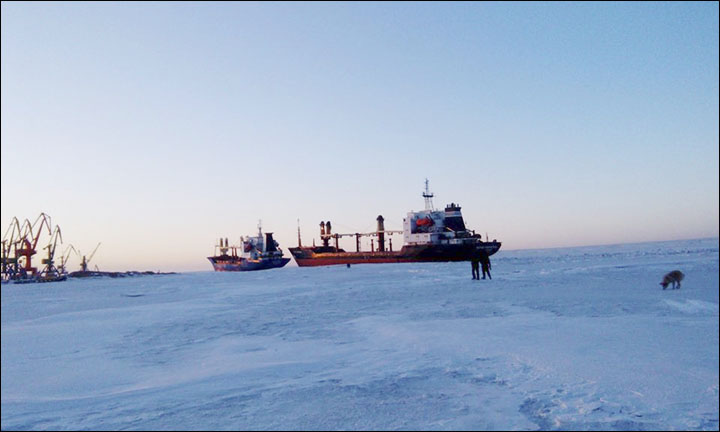 ---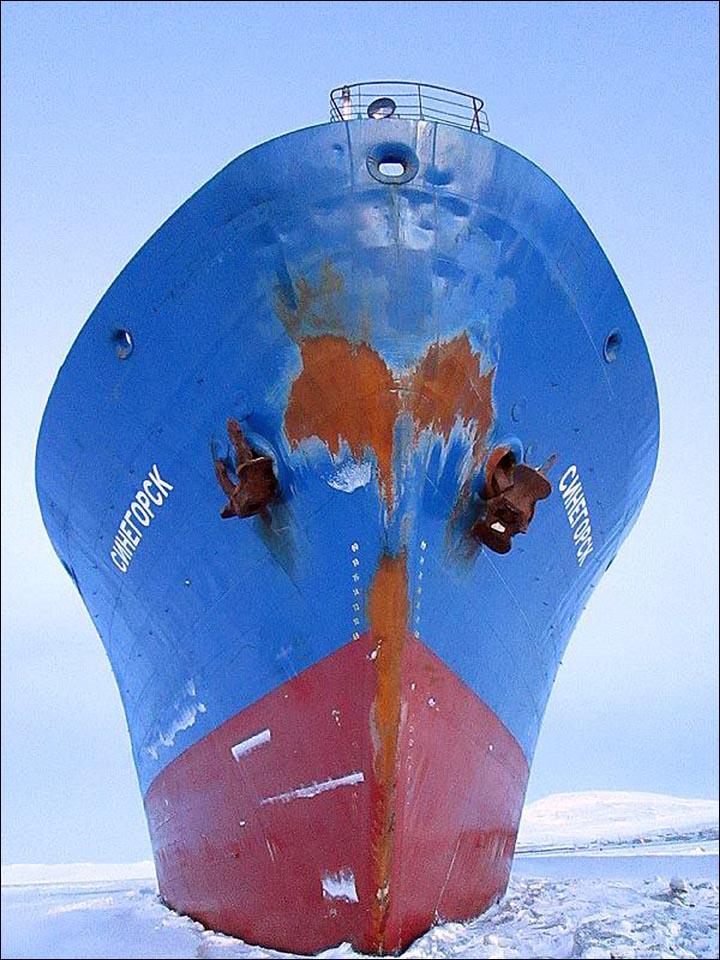 ---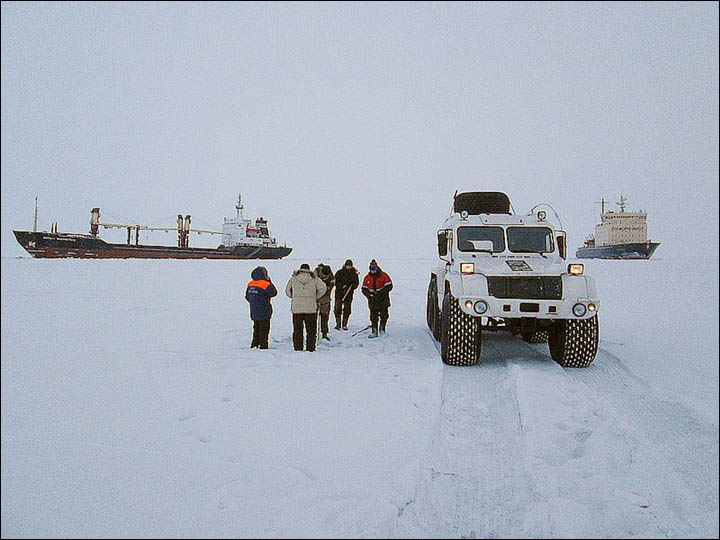 ---
Locals entertain themeselves taking pics of the icebreaker and cargo ships. Pictures: Anna Monakova, Yury Kapasyov, jonny_83
General director of ChukotEnergo, Andrey Kuznetsov, said he were ready to provide all three vessels.
'We have enough power to provide them all with non-stop energy supply,' he said.
A spokesman for Rosmorport announced the icebreakers will delay a return until probably May or early June after the severe sea ice in January.
'The vessels will remain for the winter because of the very heavy and severe ice conditions,' he said.
The government sees the Arctic waters as a 'global transport route' offering the 'most efficient' way of transporting cargo between Europe and Asia.