'On completion of his working schedule in Krasnoyarsk, he made a decision to spend one day in the countryside.' Picture: Kremlin
The Russian president has again chosen Siberia for a break after an official visit this week to Krasnoyarsk. His spokesman Dmitry Peskov said Putin was living in 'camping conditions'.
'The president will be back to Moscow tomorrow (Friday) morning. On completion of his working schedule in Krasnoyarsk, he made a decision to spend one day in the countryside. He is in the taiga forest now. He spent last night there and will stay for one more, but tomorrow morning he will return to Moscow where he will have a routine working schedule.'
---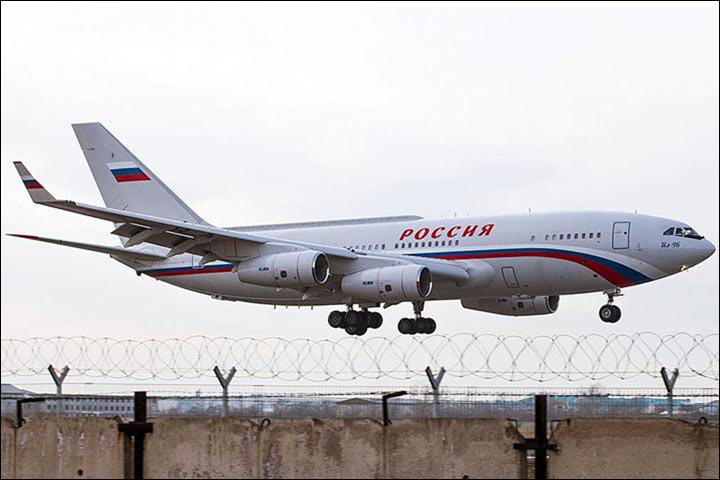 Board No 1 was spotted in Abakan. Pictures: Prospekt Mira, IA Khakasia
The Kremlin spokesman said the president was 'hiking'. Local reports suggested he was in Ust-Abakan district, famed for its hunting lodges. There was speculation he is in the company of close colleague Sergei Shoigu, the defence minister, a native of the Siberian Republic of Tuva.
'I cannot say anything about Shoigu. I have no information on that score, because this day off is part of the president's private schedule,' said Peskov. 'I just do not know.'
The temperature in the region is slightly below zero.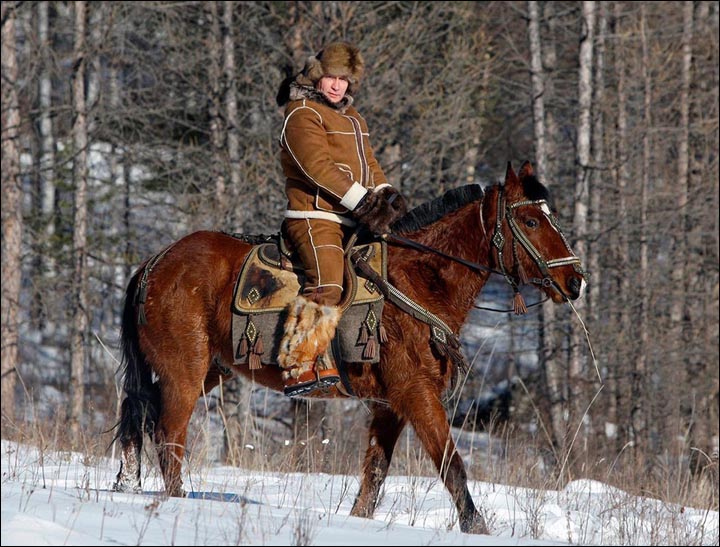 ---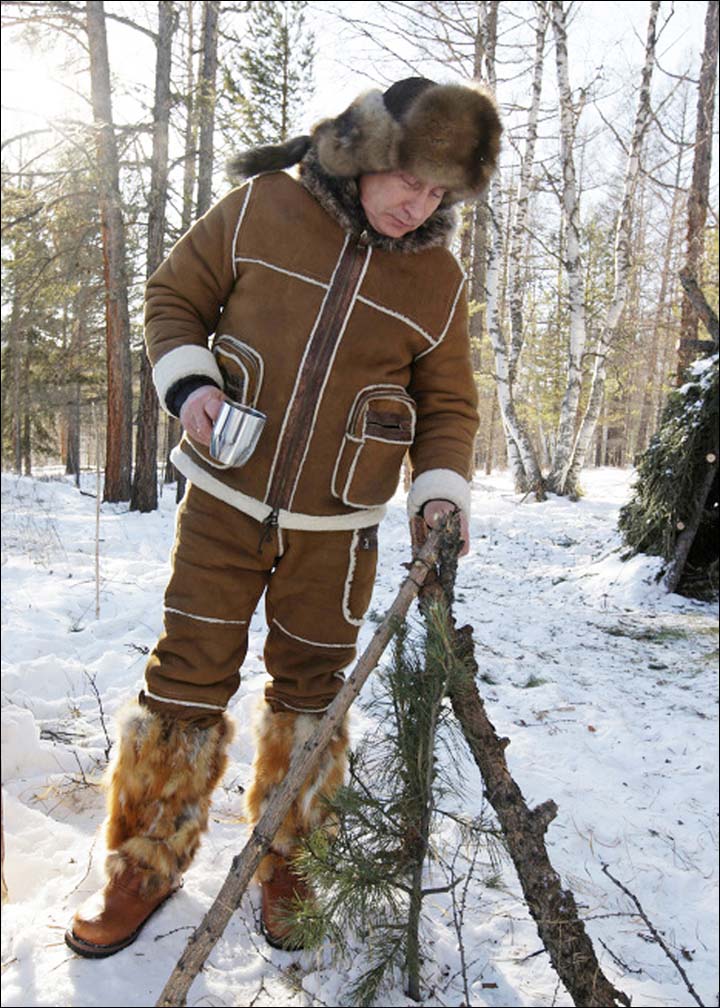 ---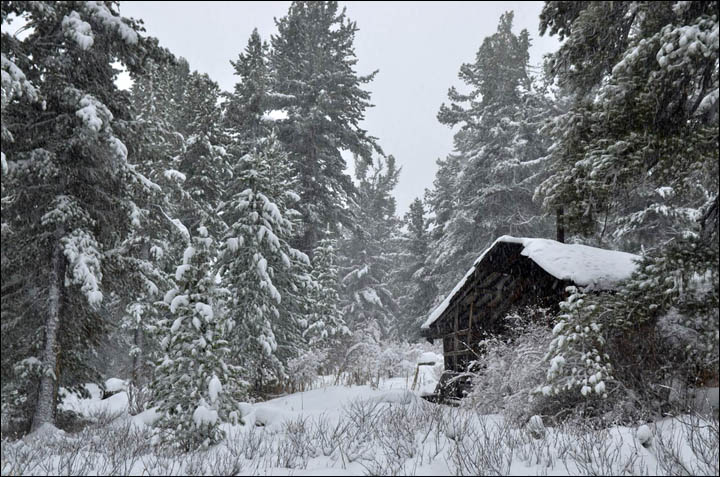 Putin in Khakasia, on Karatash foothills near Abakan, in 2010. Hunting hut in Khakasia. Pictures: Kremlin, Danil Barashkov
It is not the first time Putin has chosen the Siberian wilderness for a brief holiday. In 2014 he took a day off on his birthday, 7 October 7 in Siberia some 300-400 kilometres away from the nearest locality.
The previous year Putin in July spent a holiday in Tuva and Khakassia in the company of Prime Minister Dmitry Medvedev and Defence Minister Sergey Shoigu. On this occasion, Peskov said Putin had caught a 21 kg pike on a spinning rod.
In Tyva, Putin and Shoigu went for a day to the mountain lake Tokpak-Hol. 'The next day Putin moved to a tiny lake, Tokpak-Hol, where no human being had ever set foot, and had great fishing,' he said.
On 1 March, Putin chaired a conference in Krasnoyarsk devoted to the 29th Winter Universiade in 2019 which the city will host.
Vladimir Putin in Krasnoyarsk spotted by Sergey Dudchenko, student of Siberian Federal university.