The cost would be $10,000 for each wolf, plus $5,100 for helicopter transport, accommodation and food. Picture: Denis Adamov
Wealthy Russian and foreign tourists should be offered helicopter hunting trips to shoot wolves in Yakutia, where they are causing a growing threat to livestock.
The region's 12,000 wolves are costing $2.5 million a year in damage to reindeer and horse herds. Wolves killed more than 9,000 reindeer and 500-plus horses, it is reported. Measures taken by the authorities to cull the rapidly rising wolf population are seen as ineffective.
Now local deputy Viktor Fedorov has suggested the region - also known as Sakha Republic - offering elite hunting opportunities to tourists as a means of rapidly reducing numbers without putting a strain on the budget. The cost would be $10,000 for each wolf, plus $5,100 for helicopter transport, accommodation and food.
'In this way we could reduce the number of wolves and earn money for it,' he said. 'At the same time we could monitor the deer herds from above.'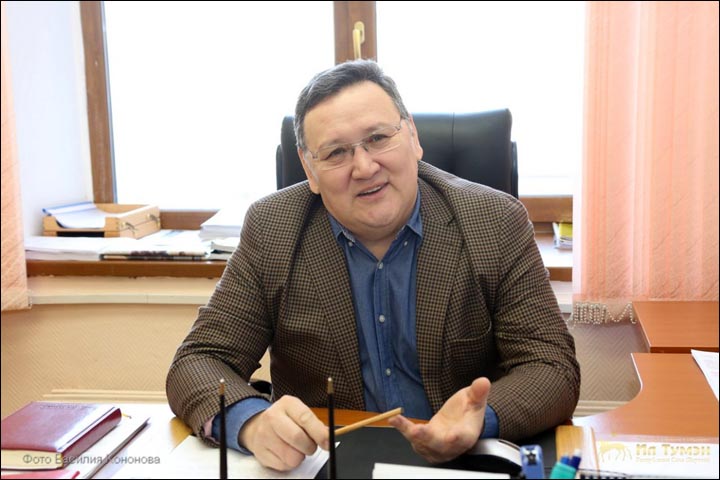 Local deputy Viktor Fedorov has suggested Sakha Republic offering elite hunting opportunities to tourists. Picture: Il Tumen
He said: 'We already have the tourists, local and some from abroad, who are willing to pay $10,000 for hunting one wolf. I searched for the prices on trophy hunting in South Africa. Hunting an adult lion costs $30,000, therefore, so $10,000 for a wolf is quite an acceptable price.
'Chinese tourists fly to Canada and Alaska for hunting, which is more expensive. Harbin (China) is close to us, so I came up with the idea of commercialising the project.'
Fedorov said that it costs the regional government around $3,400 to cull a single wolf, while foreign tourists are ready to pay $10,000, making the scheme profitable to the Yakutians.
'The cost of accommodation, transportation and food would be another 300,000 rubles ($5,100).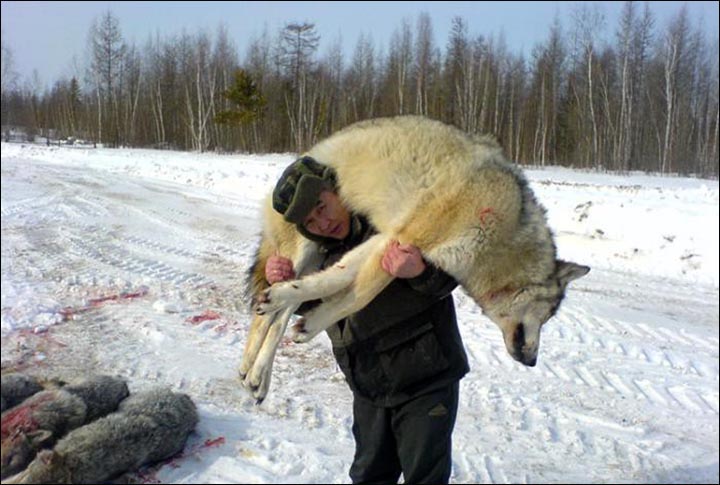 ---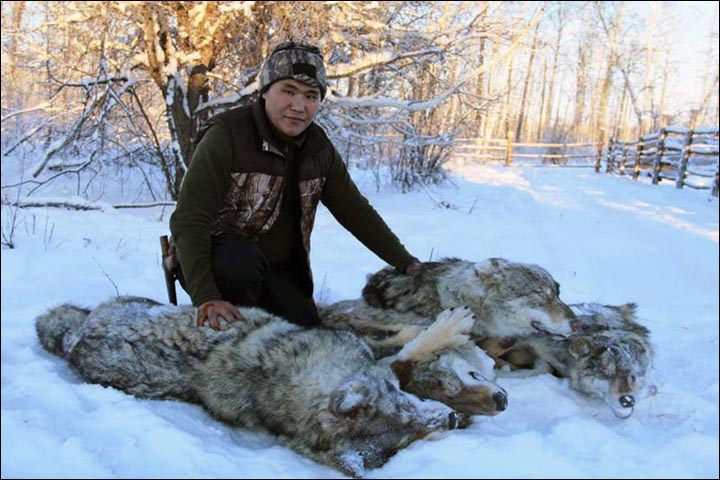 ---
Yakut hunters with their hunting trophies. Pictures: Denis Adamov, Hunting.ru, Ykt.ru
'We have a limit of 800 wolves to be killed a year. 400 wolves could be (killed by) commercial activity. In that way environmental department would earn 120 million roubles ($2.06 million). And the hunting department would not need to shoot wolves - and will only fight against poaching.'
He spoke out against using poison as an alternative way of killing wolves, arguing it could kill other animals such as foxes, badgers and dogs.
'So we are left with hunting from the air and the land,' he said. 'Hunting from the air is the most effective in my opinion. We used Mi-2 and Mi-8 helicopters.
'The cost of flying hours of Mi-8 is 200,000 to 300,000 thousand rubles per hour ($3,400-$5,160). And flying a small helicopter Mi-2 is about 70,000 to 80,000 ($1,200 - $1,375).
'As I understand, the Mi-8 was used this year for only four hours. What can you do in four hours? This is like shooting sparrows from a cannon.'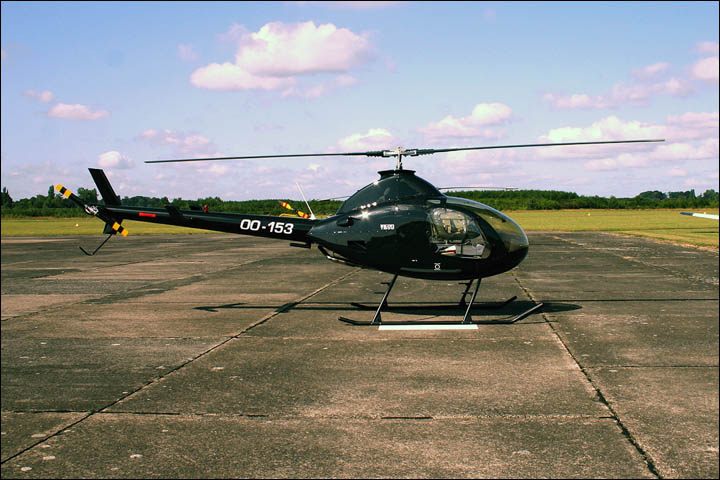 Helicopter Rotorway A-600. Picture: rotorway.ru
He proposed: 'You don't need a big helicopter for hunting. A wolf weighs about 50 kg, you kill him, take him on board and off you go. There is, for example, a helicopter Rotorway A-600 which costs $98,000... It takes two people on board, flies for 300 km, at 160 kph.
'We can buy three helicopters like that with a 20 million rouble ($345,000) budget and put an end to the wolf problem. The state provides the infrastructure, and we use it for tourism.
'I'm sure we'll find enough tourists in Heilongjiang province alone. There are 120 million people in the province, and I'm sure I'll find 400 hunters. In addition, our local hunters are quite wealthy.'He said the law may need to be changed to allow the scheme to work.
'The whole world operates like this: you can hunt lions, rhinos. You just come to Africa and hunt the animal. And I'm sitting in Yakutsk and cant get a licence to hunt an elk. Can you imagine this? It's easier for me to go to Africa and get a license there.'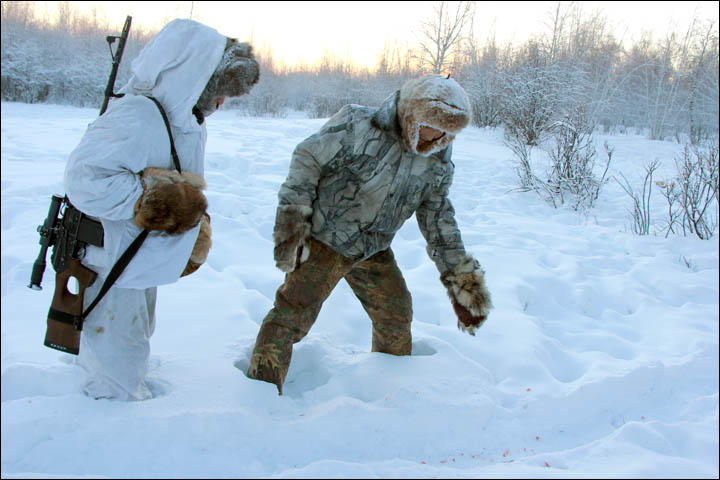 ---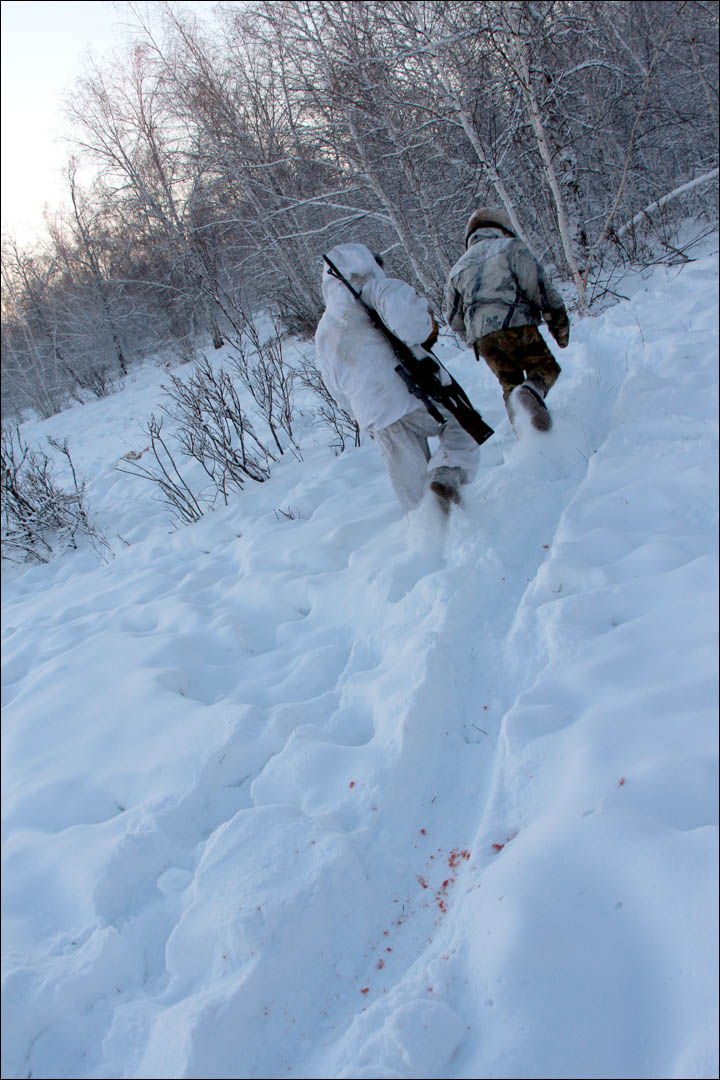 ---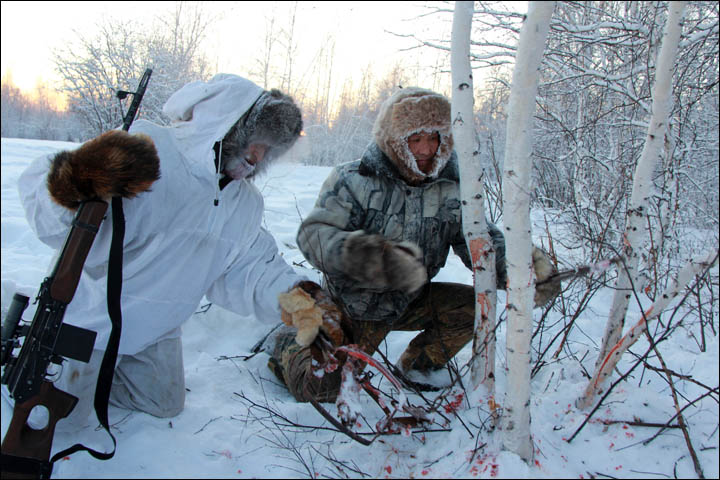 ---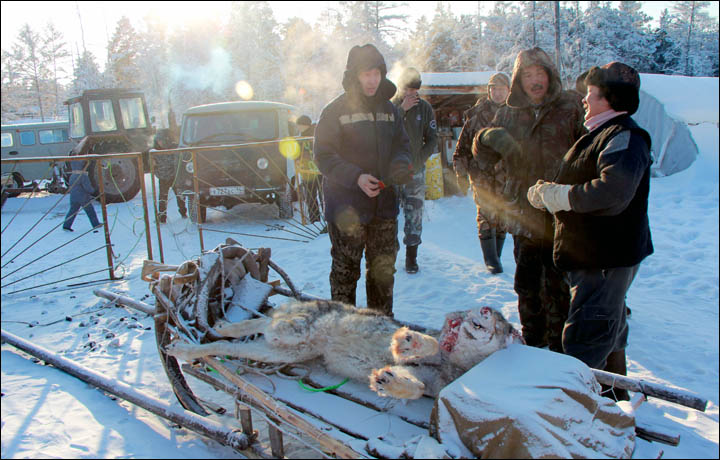 Measures taken by the authorities to cull the rapidly rising wolf population are seen as ineffective. Pictures: Victor Everstov
He was asked about safeguards so that other animals are not shot by trigger-happy tourists.
'Firstly, the pilot will be an employee of the nature reserve. Secondly, we will put in cameras, and we'll watch what animal was shot. If some other animal was shot, we are sorry, but you have to pay a $20,000 fine - and face a ban from returning here to hunt.'
The tourist would be allowed to keep the skin of the wolf. The aim should not be to wipe out the wolf population. 'If the number of animals falls dramatically, the wolves allowed to be killed should be reduced as well.'
Yakutia has around 12,000 of an estimated 50,000 in Russia.