Alexander Kimerov, 20, 215 cm tall pictured as police forces him to leave the plane. Picture: Alexander Volkov
The 20 year old player Alexander Kimerov was told his long legs were blocking the aisle on the plane, representing a safety hazard. He tried to swap to another seat but was refused by a flight attendant who called the police. At least three uniformed officers came on board to argue with the player and escort him off the flight.
Moscow Dynamo volleyball player Alexander Volkov posted the video of the incident on his social network.
'What's going on with this world, friends... a man is being taken off plane because of his height,' he commented. 'And not just an ordinary man but a prominent sportsman who plays for Russia.
'I am astounded by incompetence of police officers who took part in the incident.'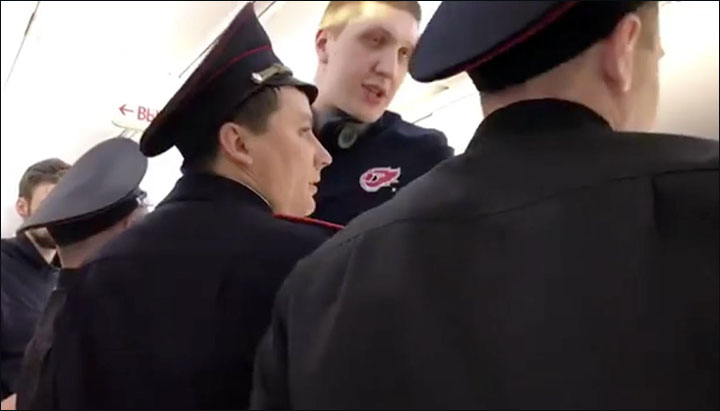 ---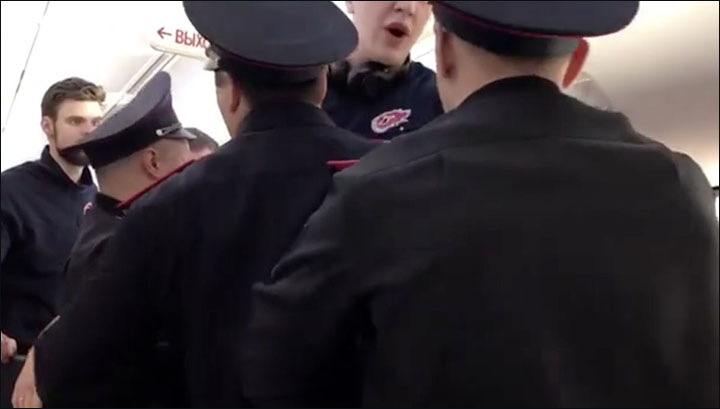 ---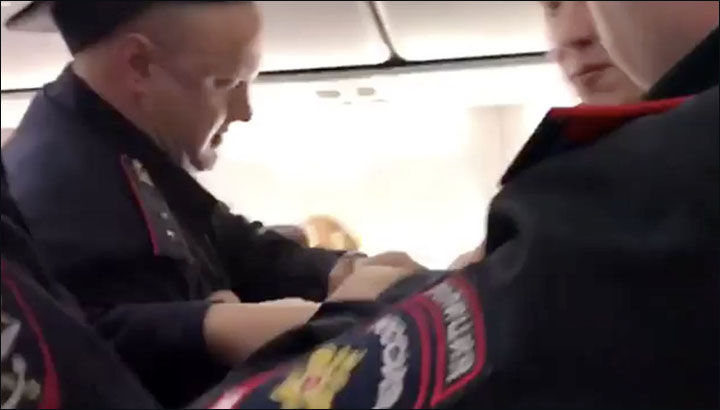 Too tall to fly? Pictures: Alexander Volkov
---
A video shows the police ordering Kerimov to 'behave like a man and vacate your seat'. The player seeks to reason with them that he should be entitled to fly, but then gave up.
There was no immediate comment from the airline, which is a wholly-owned subsidiary of Aeroflot based at Moscow's Vnukovo Airport.
Alexander Kimerov joined Fakel volleyball team as opposite hitter in January 2017. Previously, he was with Dynamo.
As Russian team player, he won bronze at the European volleyball competition in Baku and the youth championship in Gwangju, South Korea.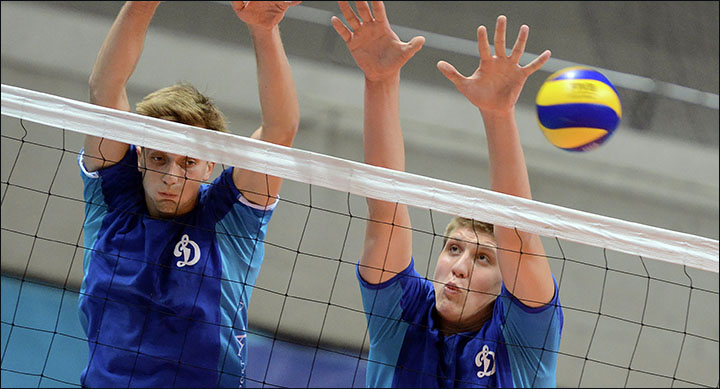 ---