Reindeer on way to traditional annual races in Yakutsk. Picture: Olga Ushnitskaya
All this week reindeer have been flown around Yakutia, the largest region in Russia officially called the Sakha Republic. Why?
To attend the 4th annual all-Russian reindeer herders' congress held in regional capital Yakutsk.
This weekend will see traditional reindeer sports, attracting large crowds, and the animals have flown in to take part from some of the world's most remote Arctic districts.
The familiar Western story about Rudolph and his friends flying through the sky with Father Christmas is not well known in this part of Siberia, but as the pictures show, we certainly do have flying reindeer.
The scenes on the Polar Airlines flights give new meaning to an old Russian song about Yakutia, which has the words: 'A plane is good, but reindeer are better!'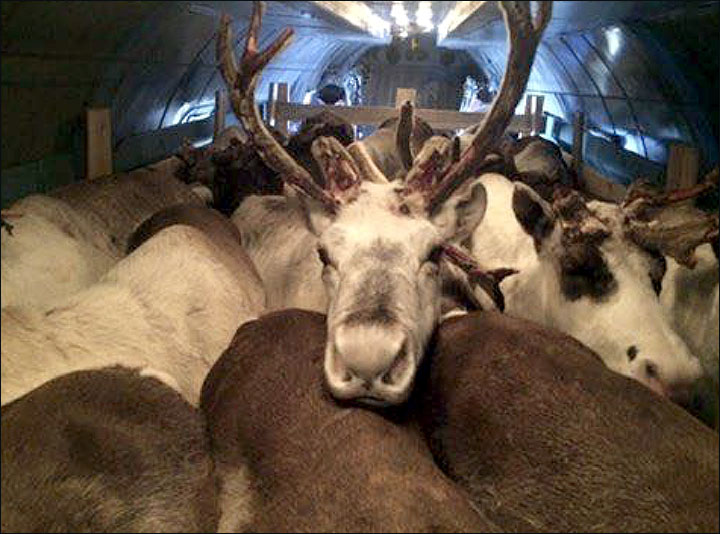 ---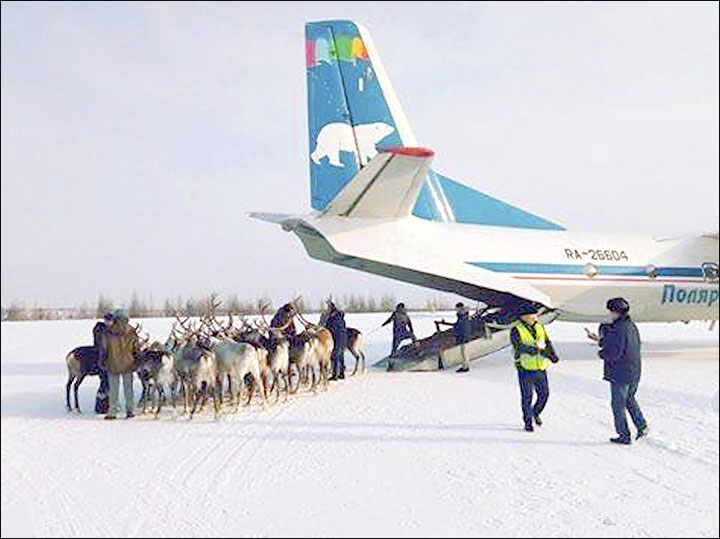 ---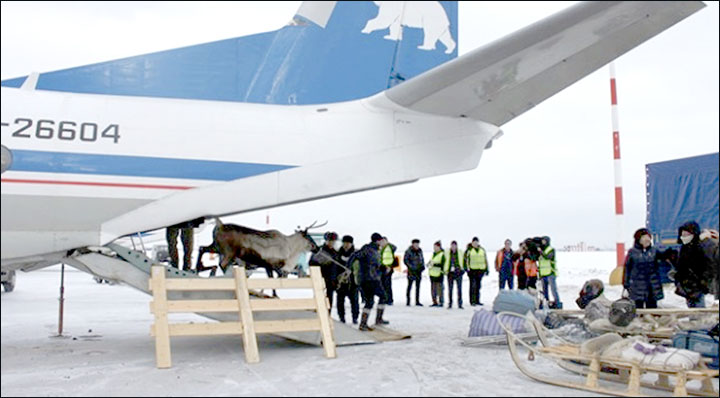 Reindeer really can fly - and not only at Christmas. Pictures: Olga Ushnitskaya
---
On 15 March a team from Eveno-Bytantaiky ulus - or district - landed in the city. Reindeer arrived on an AN26 plane piloted by Captain A Gritsenko.
Other flights converged on Yakutsk from the Saskylaakh, Olenyok, Sakkyryr, and Ust-Kuiga districts as well as the Arctic port Tiksi.
Alexander Zimin, a Polar Airlines crew member in charge of ensuring the reindeer comfort, said: 'We have a lot of experience in transporting large animals, so the reindeer flew in a calm spirit.
'Each reindeer is tied up individually depending on the size of its antlers. Those with the biggest antlers are placed in the centre. Sometimes herders cut the antlers to ease the transportation.'
The events are highly competitive, and not without mind games by participants.
---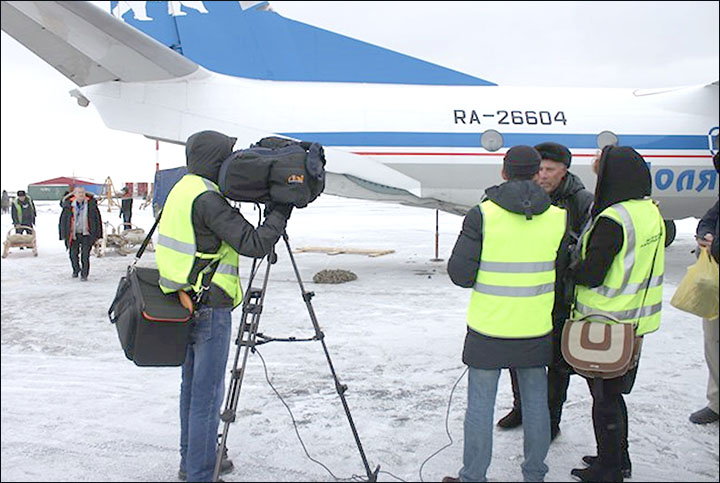 Flights converged on Yakutsk from the Saskylaakh, Olenyok, Sakkyryr, and Ust-Kuiga districts as well as the Arctic port Tiksi. Pictures: Yevgeny Nikolayev
---
One rumour this week claimed the whole team from Anabar ulus - 18 reindeer - had been poisoned to death by competitors. Officials denied the claim but admitted one reindeer had died, and another was put down.
A vet official said: '18 reindeer were flown to Yakutsk from the village of Yuryun-Khaya in Alabar district. Every move like this causes stress, so owners have to pay double attention to the animals during flights.
'Once the reindeer arrive they are checked by our vets. Two of the animals were diagnosed with a severe gastrointestinal tract problem. One reindeer died on 16 March, the second had to be put down a day later. Another animal is being treated now but the rest are doing well.
'Veterinary specialists monitor their health.'