A cold splash! Picture: Mihail Terentev
Sup surfing - or stand up paddle surfing - initially became popular in the quiet waters of the Mediterranean sea.
A group of Russian fans took the sport to extremes, gathering as many as 28 boarders on a big ice floe in cold waters of Ussuri Bay in Russia's eastern capital, Vladivostok.
Short but stunning drone footage made by Vladivostok sportsmen paddling ice floe went viral among Russian netizens, gathering dozens of warm comments.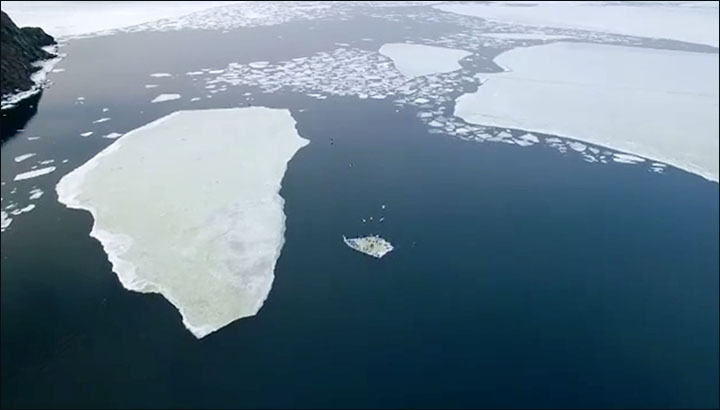 ---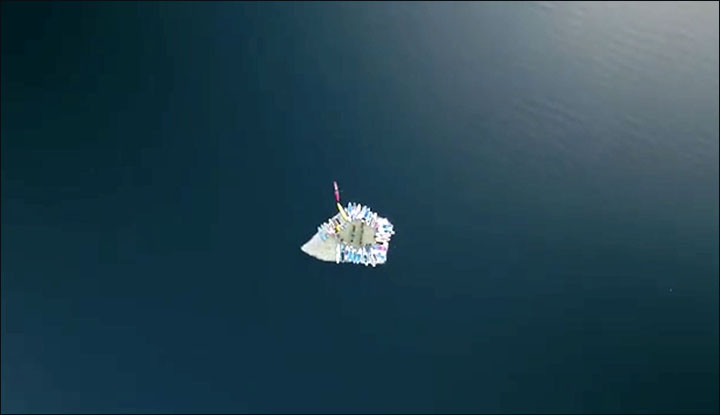 ---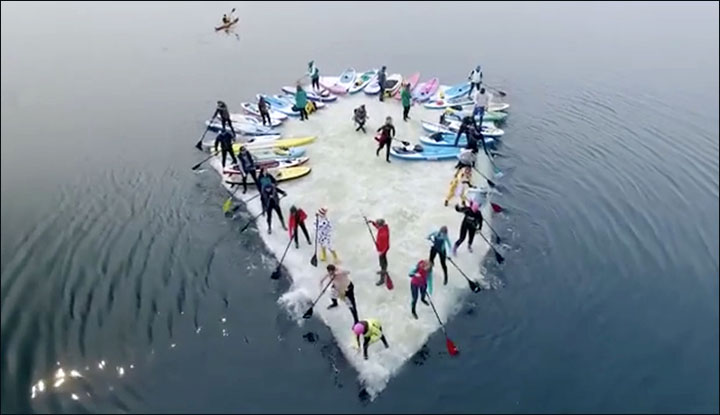 ---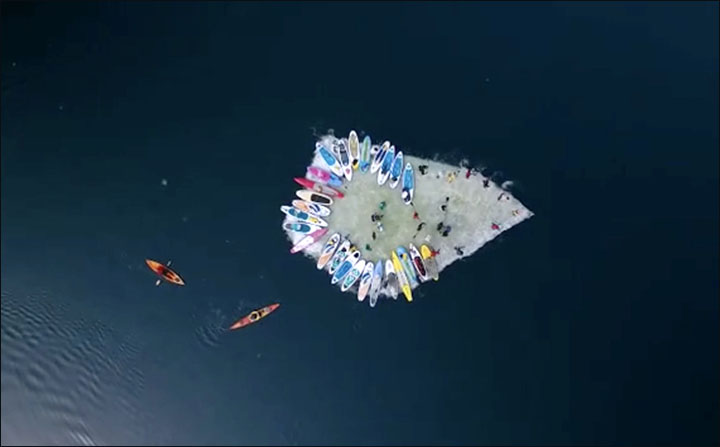 ---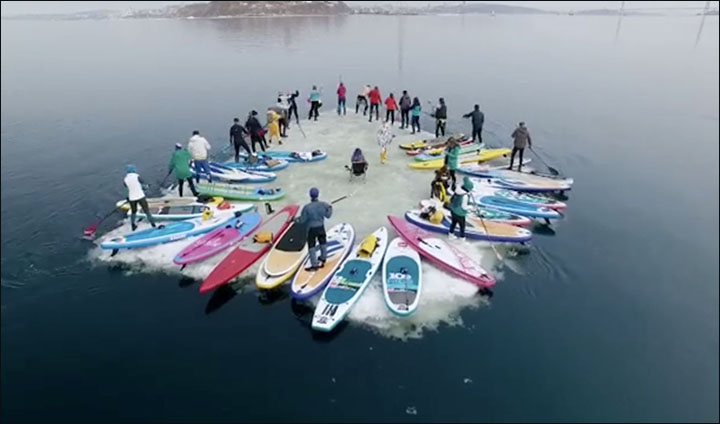 Drone footage shows army of surfers paddling a chunk of ice in Ussuri Bay. Pictures and video: Mihail Terentev
---
The video was made in the middle of March, when air temperature didn't go above 10C and water was at maximum of 5C.
Sup surfing is a new but increasingly popular sport in the far east of Russia.
Many Vladivostok surfers continue paddling even in winter despite freezing temperatures.