When the Niznhe-Bureyskaya hydro power station was opened in 2017, an area of pristine taiga was flooded.
High trees were submerged by the reservoir.
But the water level of the reservoir can vary significantly.
As it dipped officials at the noticed the 'mushrooms' made of ice and sprinkled with snow on the tops of partially submerged trees.
Senior wildlife official Andrey Tarasov said: 'The so-called 'mushrooms' are half manmade, and the rest is a natural phenomenon.
'When a hydroelectric plant discharges water, the level of the reservoir changes dramatically. The water lowers."
It also freezes.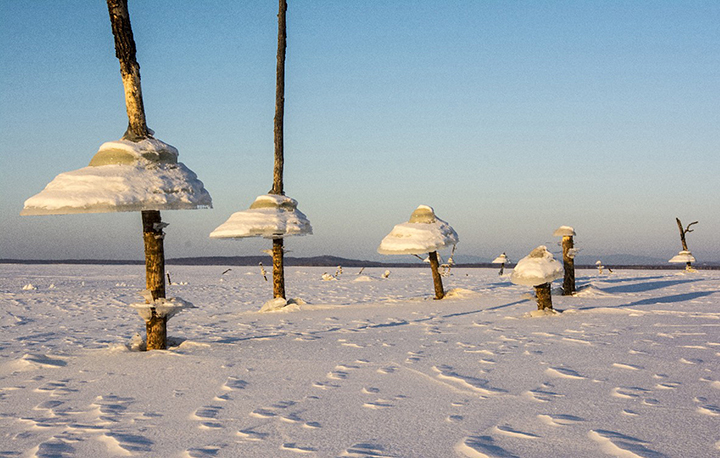 ---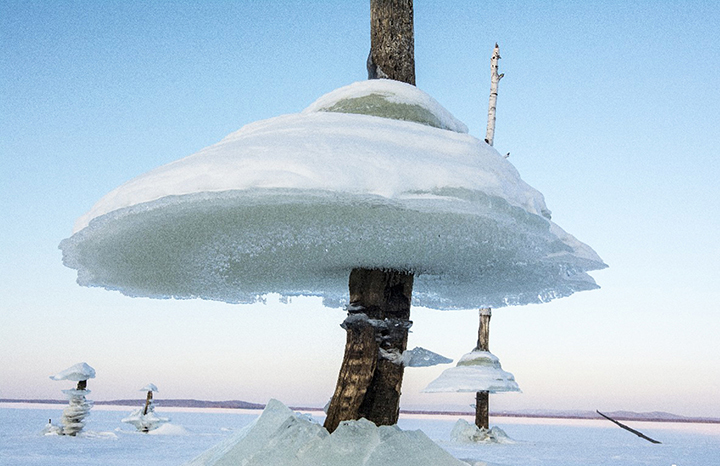 ---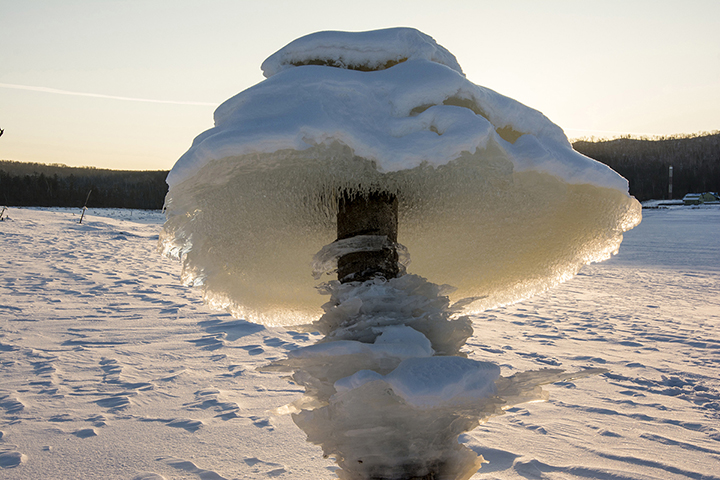 ---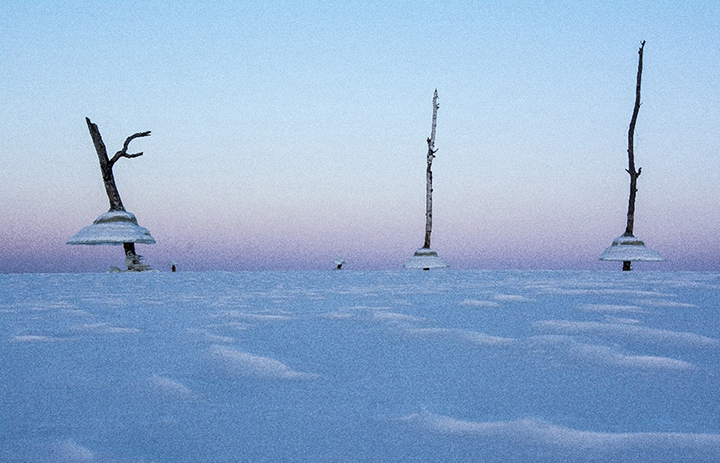 ---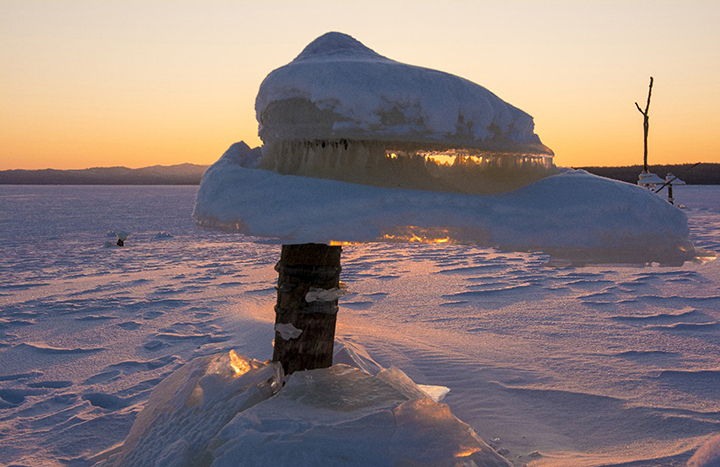 Ice mushrooms in the Far East of Russia. Pictures: Anatoly Isayev
---
'In winter trees in the flooded areas have solid chunks of ice stuck to them, sometimes quite oddly shaped,' he said.
'And then there is the work of the wind which brings the 'mushrooms' to perfection, trimming them and giving the appearance of ice sculptures.'
The beautiful 'mushrooms' can be as tall as a man, say locals.
A nature park around the reservoir is some 200 kilometres from the city of Blagoveshchensk.
Ice mushrooms park Russia, pictures by Anatoly Isayev for AmPravda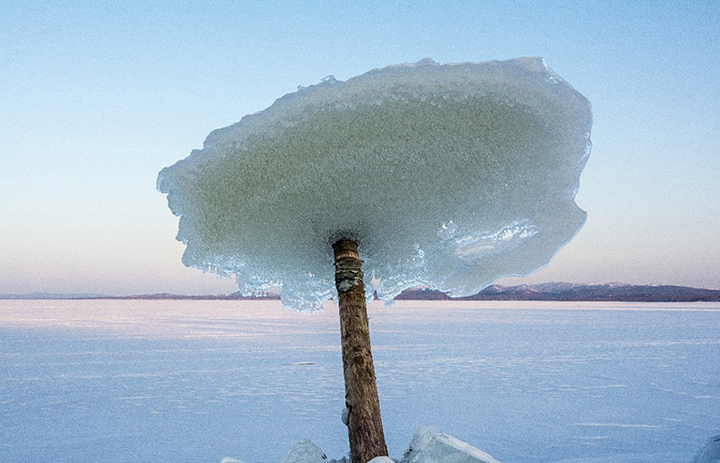 ---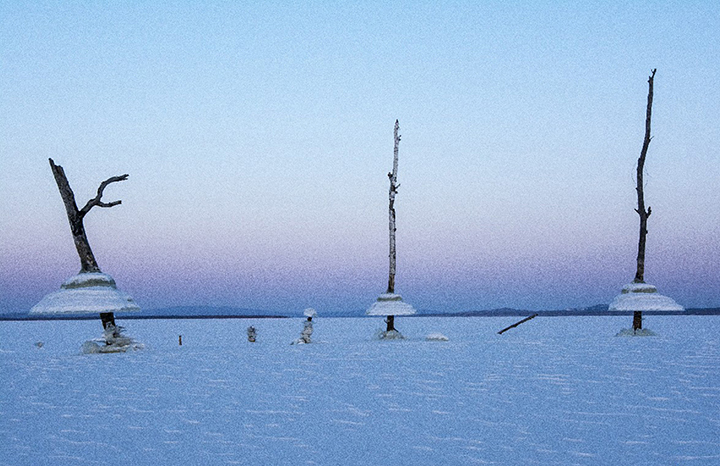 ---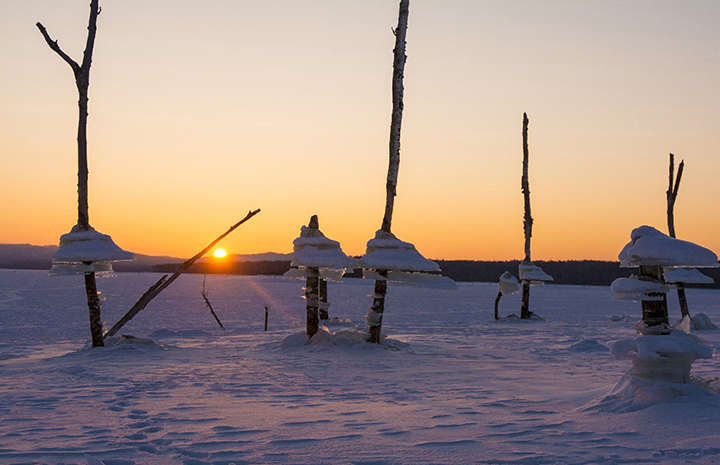 ---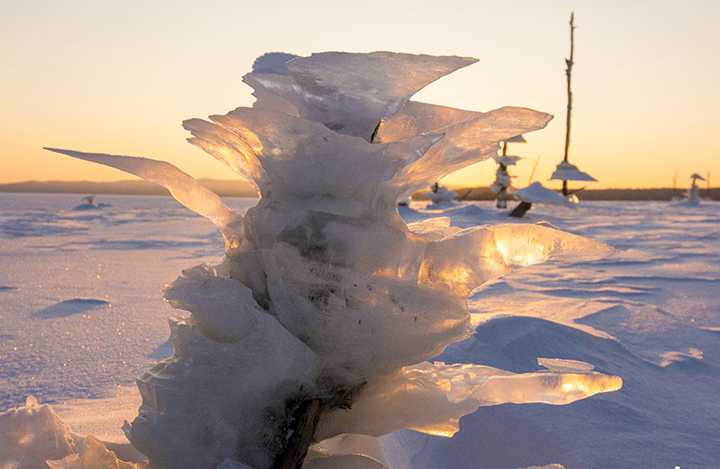 ---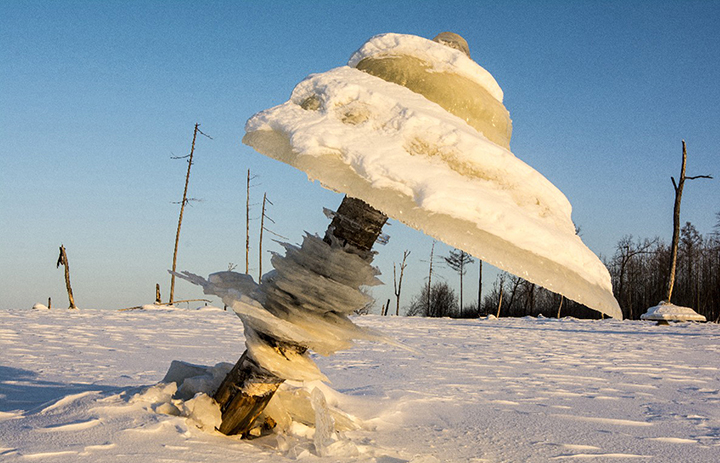 ---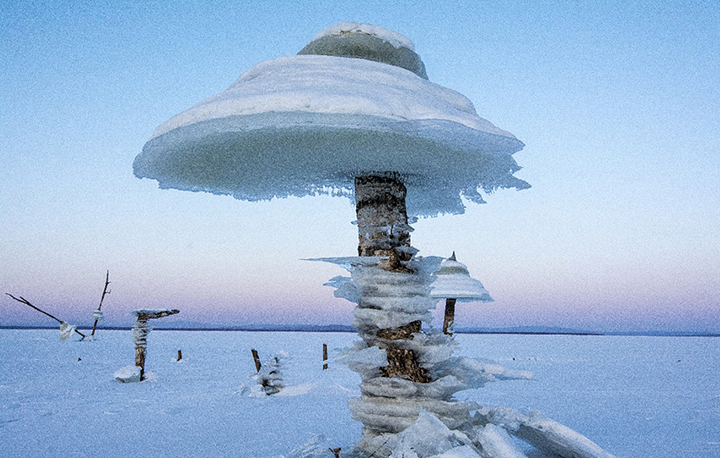 ---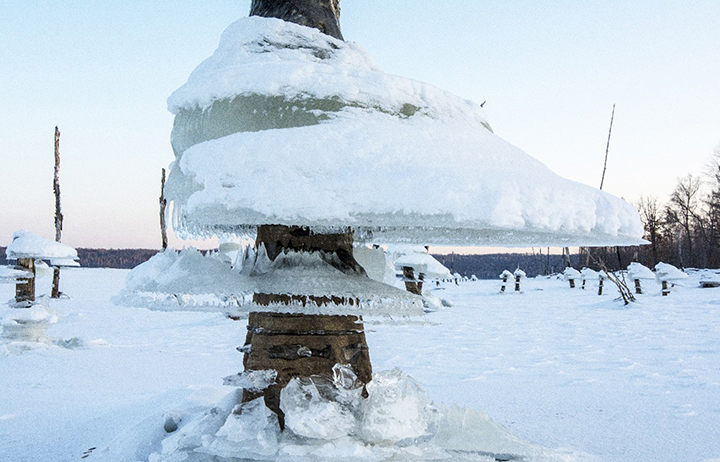 ---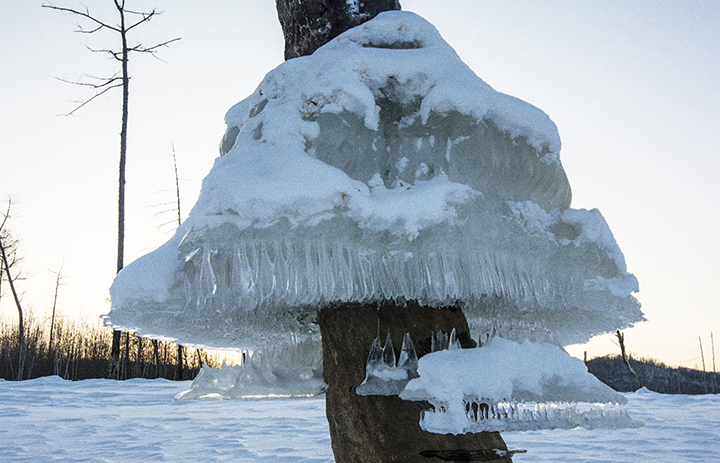 ---