First videos and pictures emerge from the fire emergency site
---
The fire broke earlier today at 363 meters mark inside the forth shaft of Uralkaliy mine in the town of Solikamsk, Perm region,
which produces potassium-rich salt potash.
There were seventeen workers cementing the shaft as the emergency situation began.
Eight men were rescued unharmed, others were cut off from the exit by the fire. Communication with them was lost.
Currently burning high-voltage wires don't allow rescuers to start drilling into the shaft to reach the nine men.
Each of the workers had a 'Self-Rescuer' kit with enough oxygen to breathe for four, maximum five hours.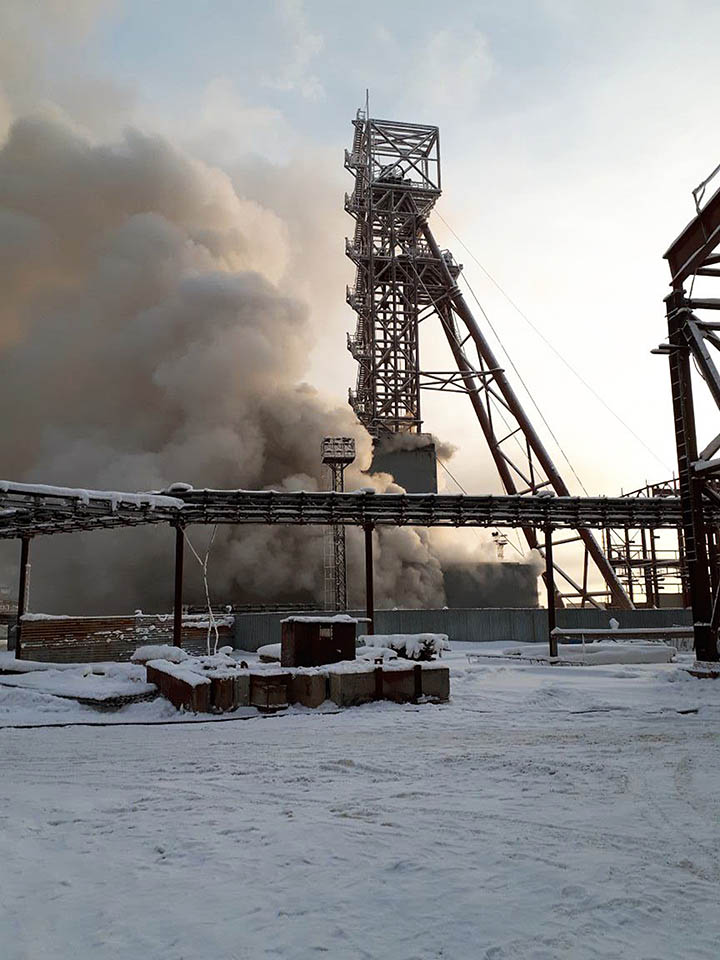 ---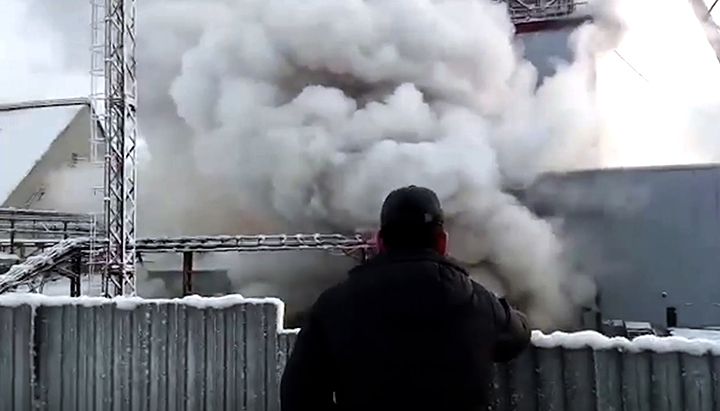 ---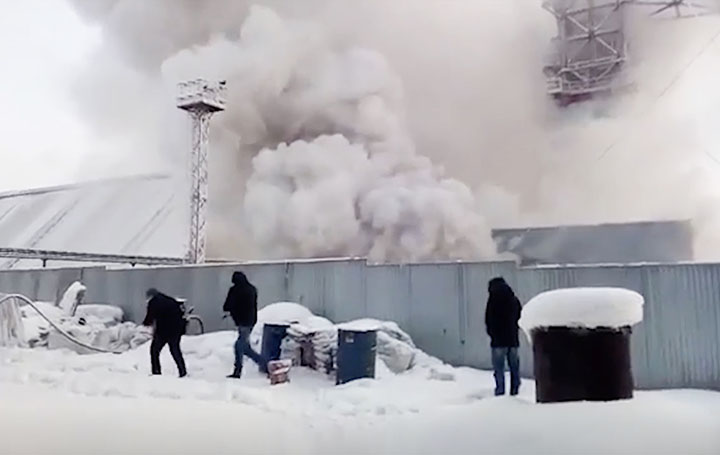 ---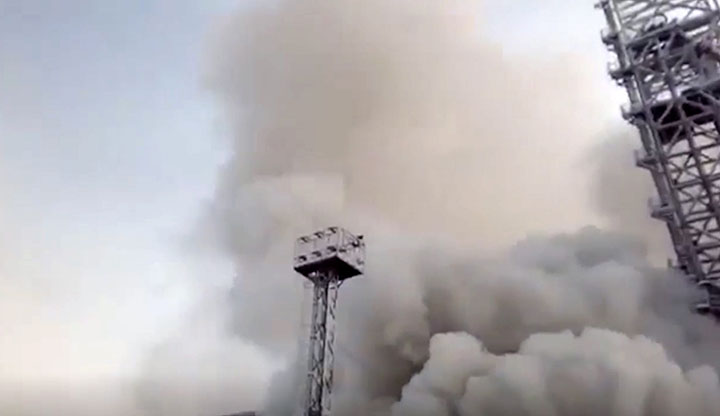 Local newspapers named the nine workers as 26 years Ilya P., 34 years old Victor K., 35 years old Sergey B., 35 years old Alexey P., 44 years old Alexander B., 41 years old Sergey I., 43 years old Anton A. and 57 years old Sergey T. Sensors show that the air temperature in the area where the nine men are trapped is at least 47C.
The total area of the fire is about 100m2.
Andrey Maksimov, chief of US-30 company contracted by Uralkaliy to cement the shaft said that the fire broke as the workers were starting a new shift.
'The men come from Bashkiria and other areas in Russia'm he told TASS news agency.
Russian Ministry of Emergency denied the fire was caused by an explosion of methane gas.
Perm region governor arrived to Solikamsk.