The foal that came in from the cold. Picture: Michil Yakovlev/SVFU
Researchers of Yakutian North-Eastern Federal University said that permafrost of the Batagai depression kept the foal in superb condition.
'The foal has no damage to its carcass, even its hair preserved which is incredibly rare for such ancient finds.
'The foal is approximately two months old; it is 98cm high at the shoulder.
'I want to stress that this is the foal of a type of horse that populated Yakutia between 30,000 and 40,000 years ago', said head of Yakutia Mammoth museum Semyon Grigoryev.
'This was called the Lenskaya, or Lena Horse (Equus lenensis), genetically different from those living in Yakutia now.'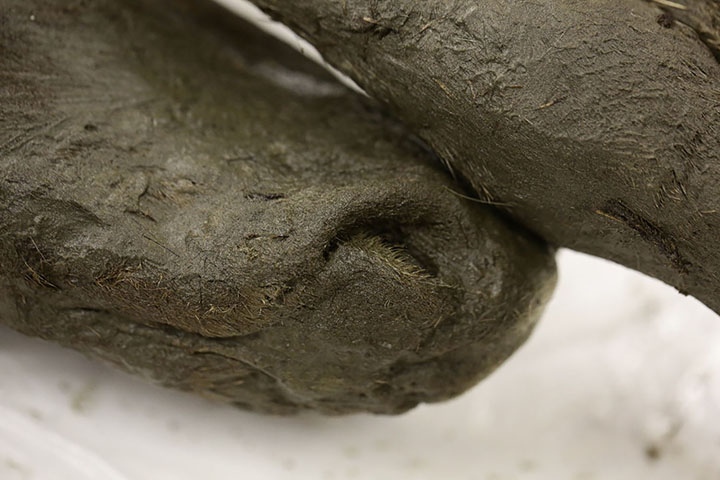 ---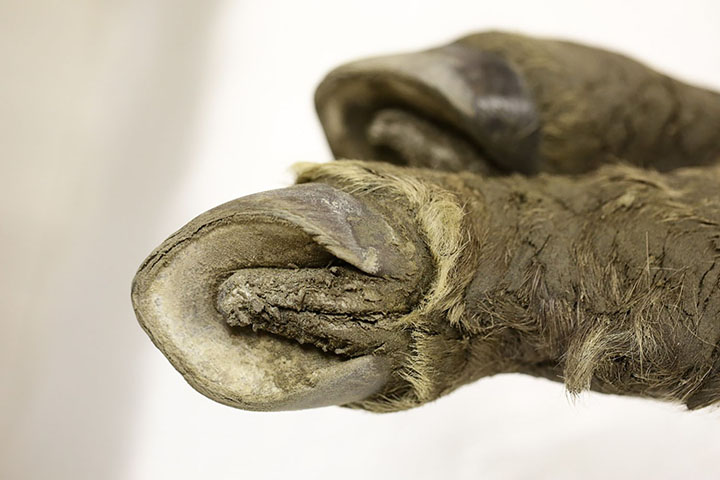 ---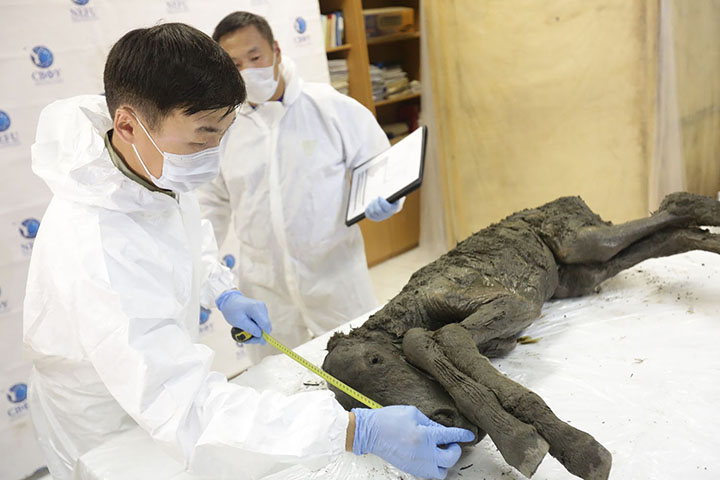 ---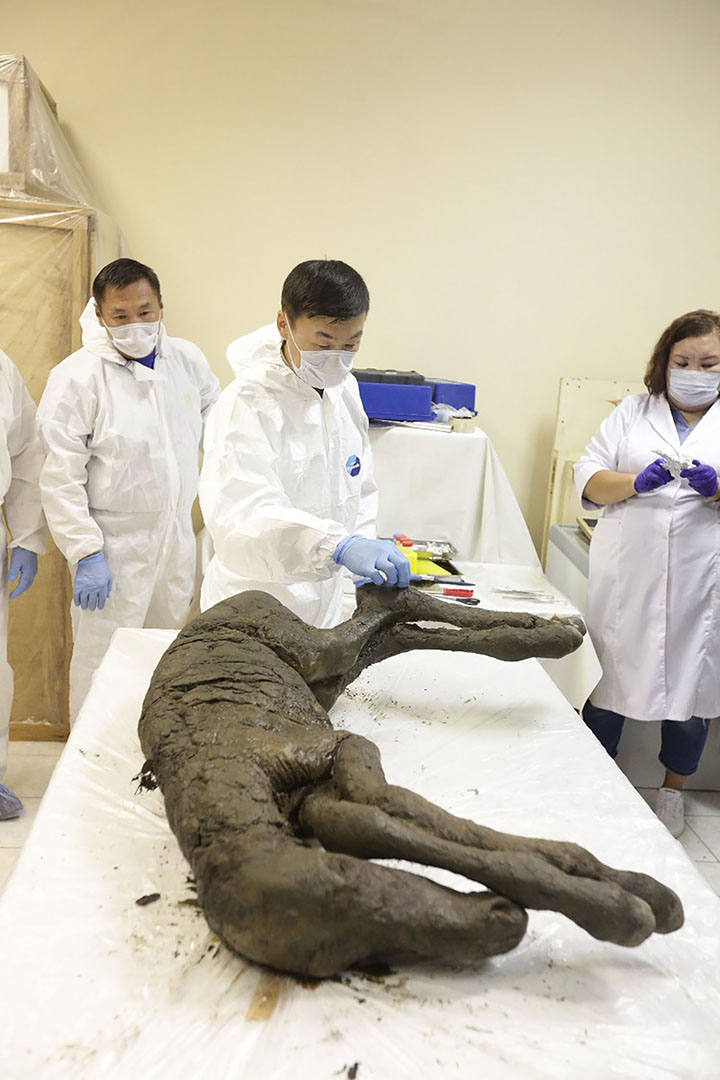 ---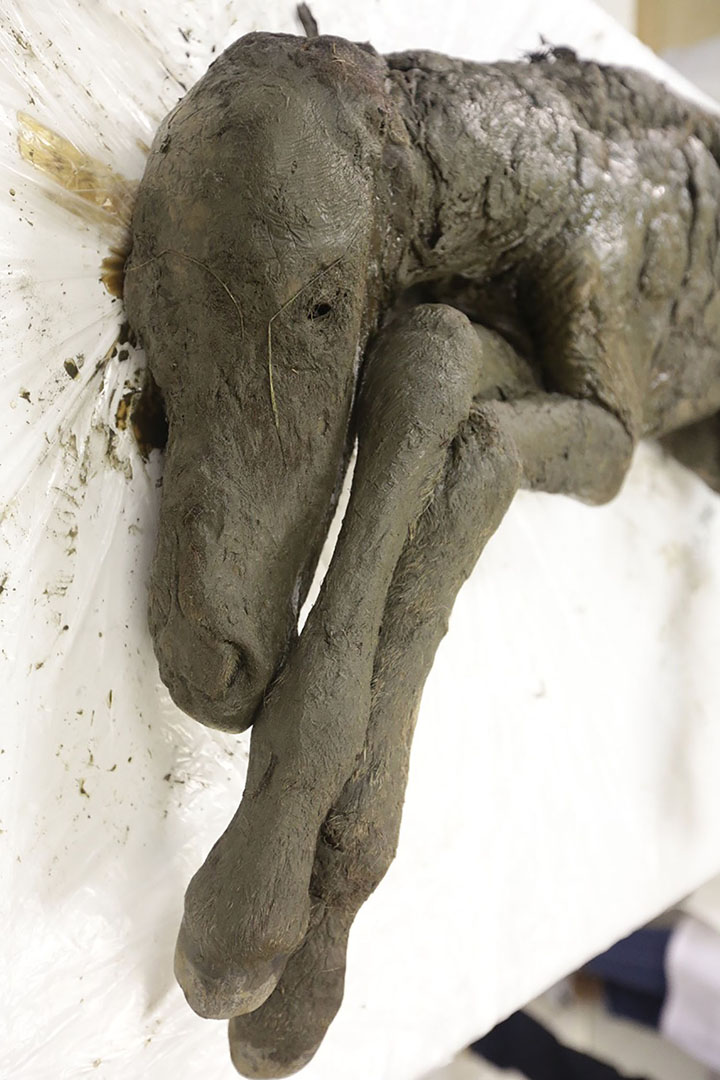 ---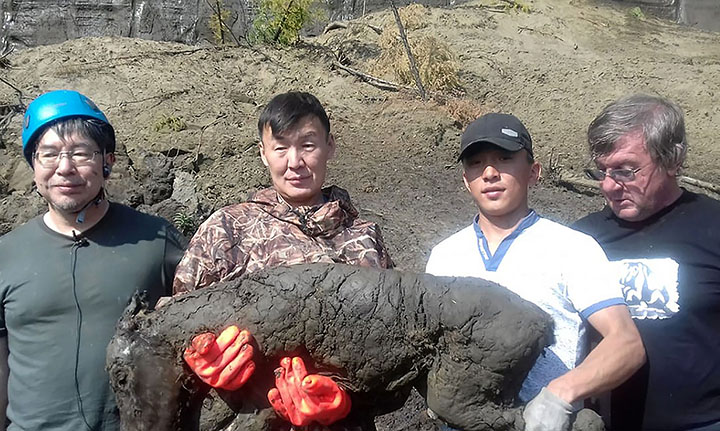 The foal was about two months old when it died between 40,000 and 30,000 years ago. Pictures: Michil Yakovlev/SVFU
---
Experts took samples of hair, liquids, biological fluid and covering soil for a range of tests.
'We'll study content of its bowel to understand the foal's diet. The autopsy will be carried later', said Grigoryev.
Deputy Head of the North-Eastern Federal University Grigory Savvinov said the foal must have fallen into a natural trap.
'Experts that took part in the expedition came up with a version that the foal could have drowned after getting into some kind of a natural trap.
'The foal lived approximately 30,000 to 40,000 years ago, but we are to carry a whole complex of studies on it', Savvinov said.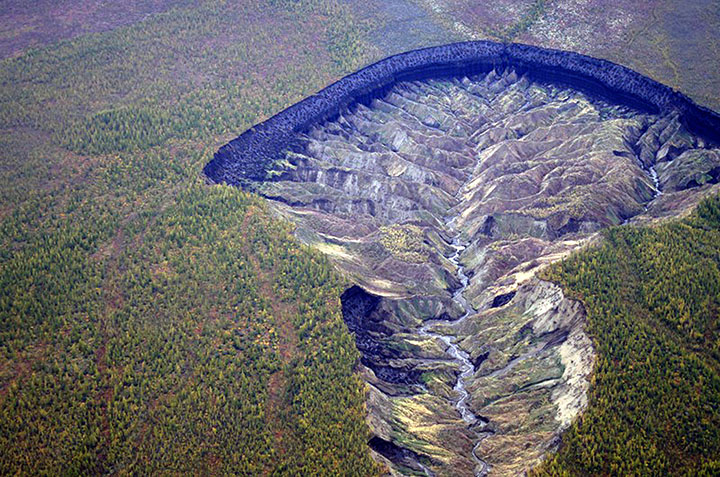 ---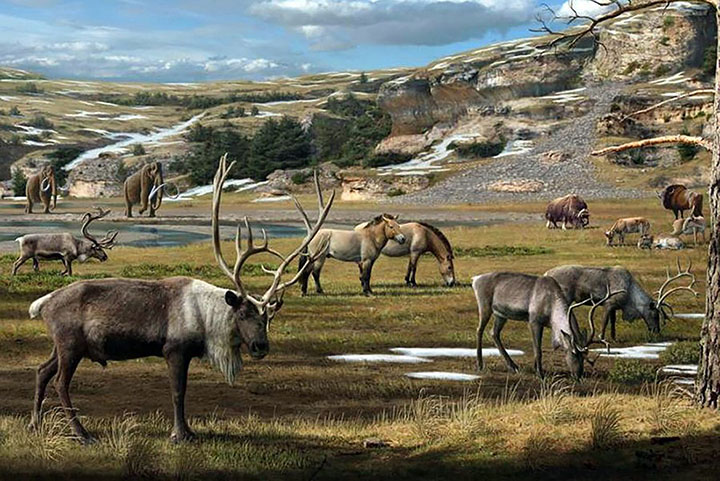 ---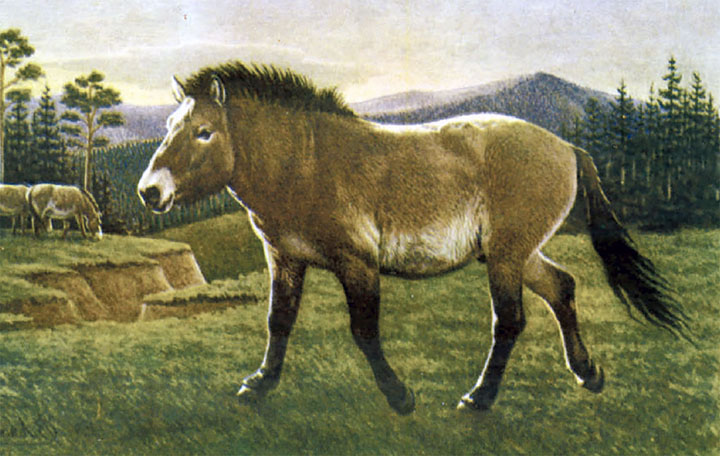 The Batagai crater, an artistic impression of the Pleistocene era fauna with Lenskaya horses in the middle, and a reconstruction of a Lenksaya Horse by V.N. Lyakhov
---
An international Russian-Japanese team of the paleontological expedition worked inside the Batagai depression and in Yunyugen area of Verkhoyansky district of Yakutia from 9-14 August.
They reported the discovery of the foal on 11 August, and on 13 August they announced a woolly mammoth skeleton with some tissues had been found.
Semyon Grigoryev along with other scienitst of the North-Eastern Federal University presenting their unique find; below pictures of a modern-day Yakutian horse. Pictures: Michil Yakovlev/SVFU, The Siberian Times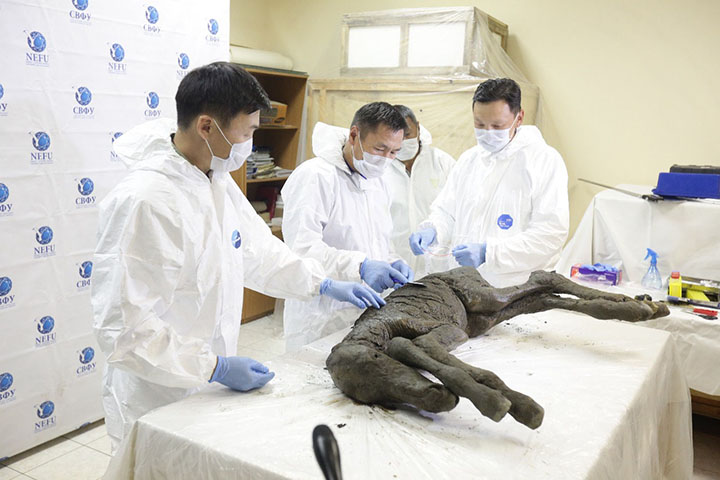 ---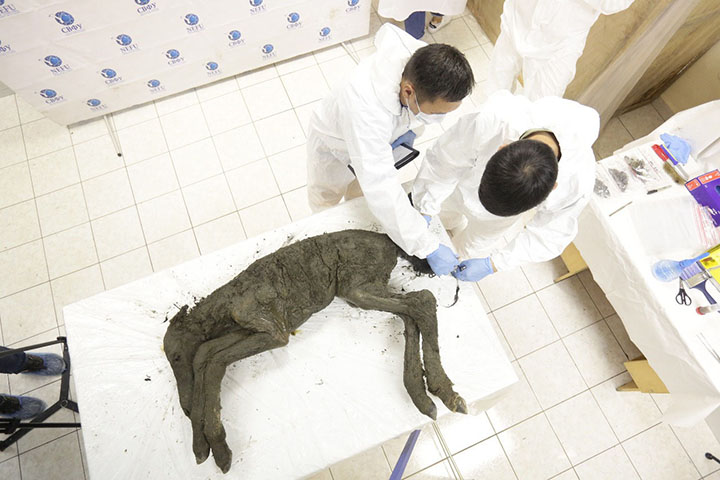 ---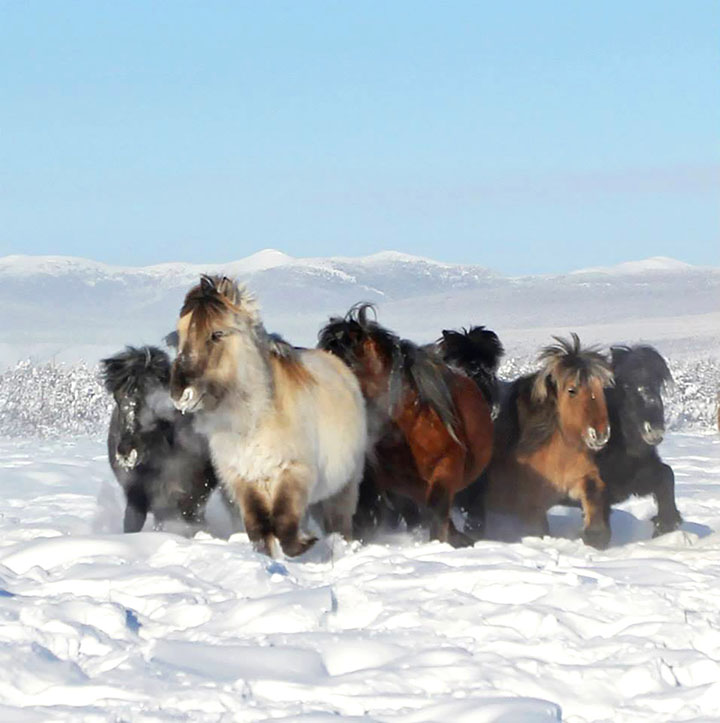 ---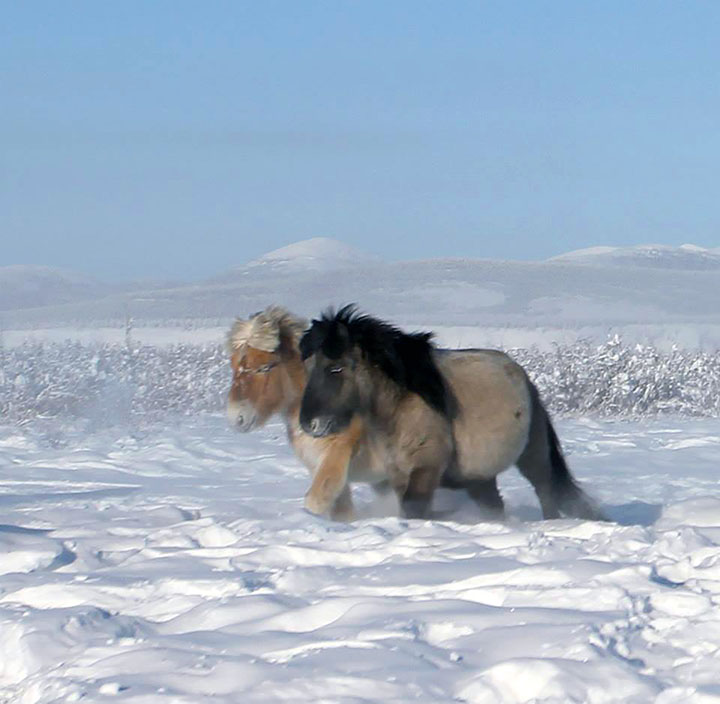 ---