Putin came to Krasnoyarsk to check the preparations to the Universiade 2019. Picture: Kremlin.ru
Passengers in Krasnoyarsk were loaded into their Pobeda Boeing 737 ready for a flight when suddenly the blinds on one side of the aircraft were shut by an official.
A two hour delay ensured, with the plane door open, no heating on, and the -16C air quickly turning the plane into a freezer.
Grigory Skorchenko, a passenger, explained: 'Everything was as usual: check-in, boarding.
'We were put in a bus and taken to the aircraft.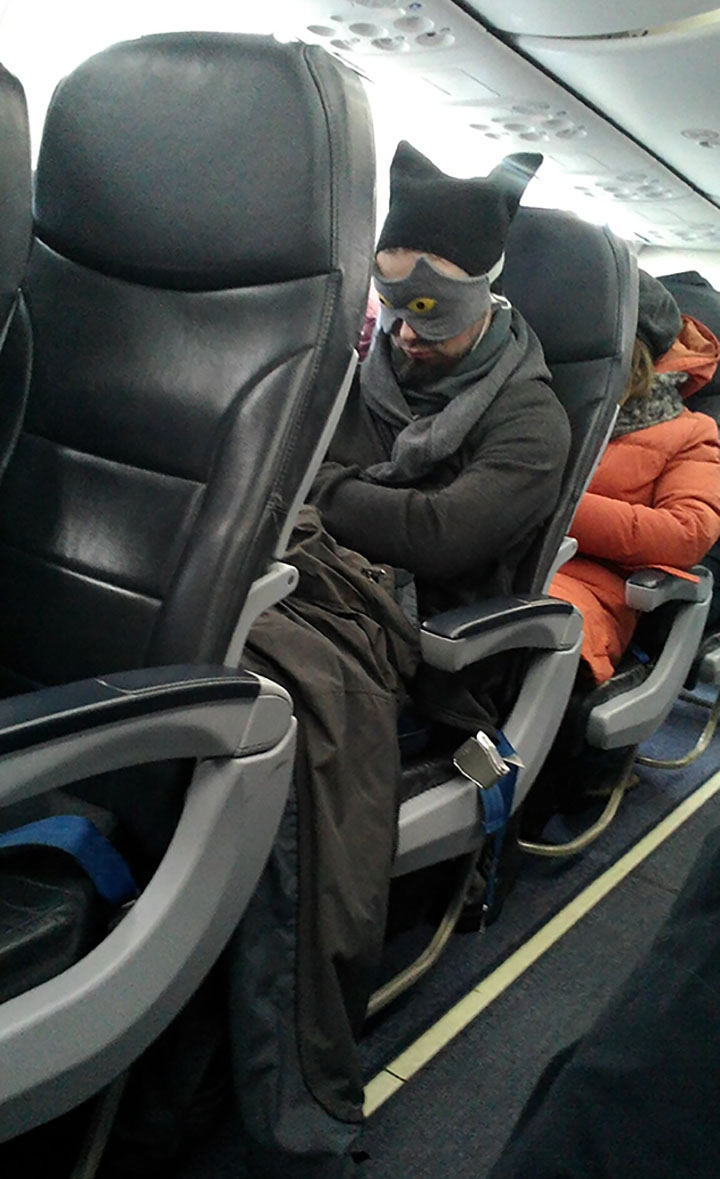 'We are cold and outraged!' Picture: Maria Bystrova
'Literally a few minutes later the pilot announced that because of arrival of officials - at first time, I believe, he even said Putin but later only said officials - the airport was shut down even for the airport's employees that are not allowed to runway area.
'That's why we can't close the doors, because there is no-one to remove the steps.
'Both doors remained open so there was a draft. It was -16°C….
'It was cold, the heating wasn't on, as pilot explained there was no technical capability.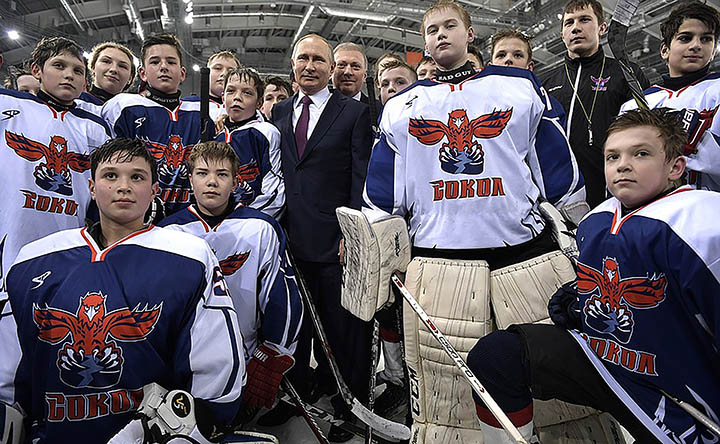 ---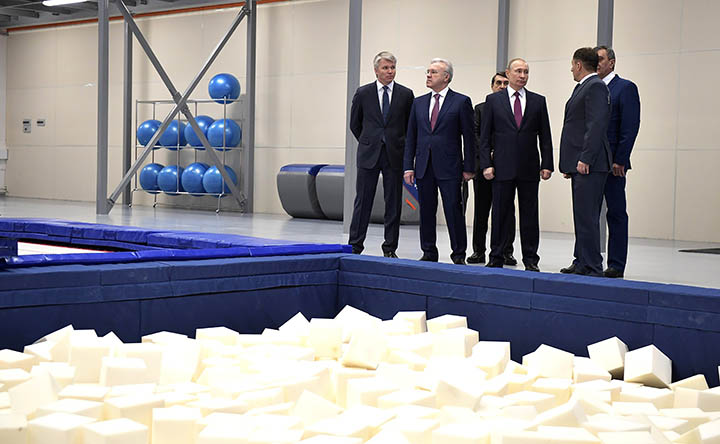 ---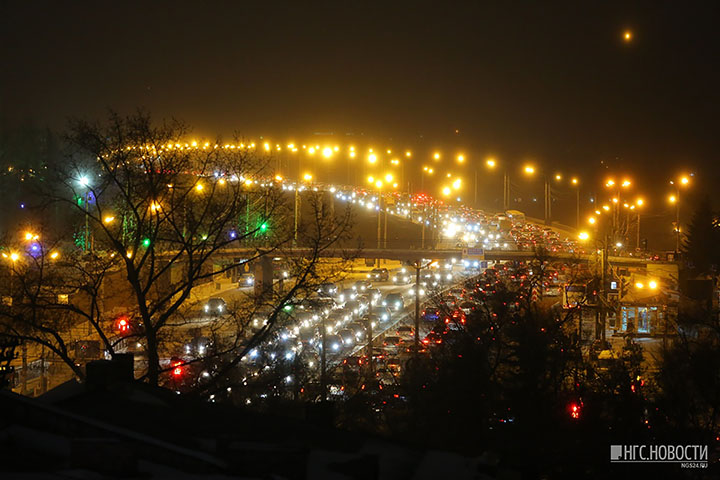 Putin poses with hockey players and checks sports objects. People are waiting in traffic jams. Picture: Kremlin.ru, NGS
'There were children on board, but most people had thick clothes because we are in Siberia anyway.
'But it's still unpleasant of course when you sit, it's really cold even if you're dressed.
'How did people react?
'No one was angry with the air carrier, some were quiet, some were swearing at authorities, let's say.'
Passenger Maria Bystrova Tweeted: 'Forced to close blinds on one side of the aircraft, time of departure unknown, doors can't be closed because the steps haven't been removed.
'We are cold and outraged!'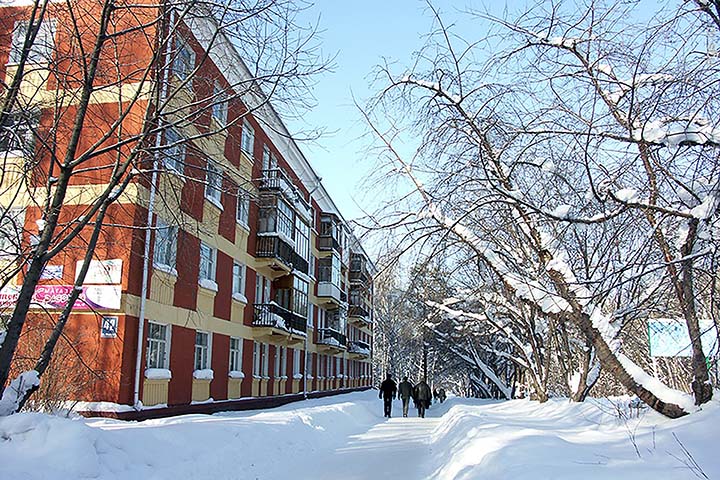 ---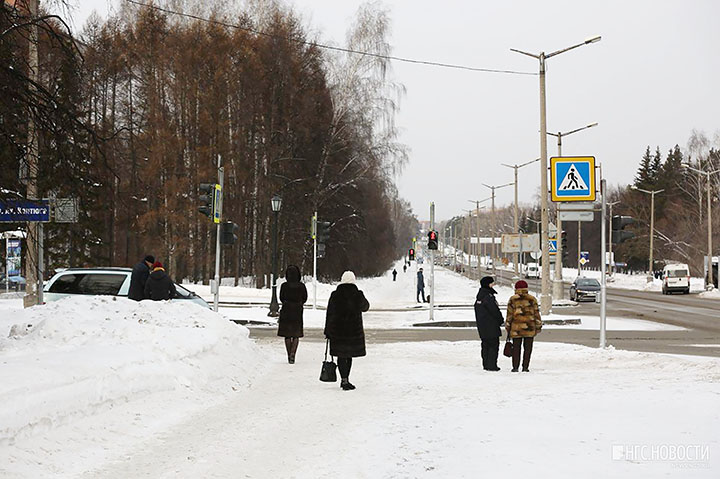 Residents of Novosibirsk Akademgorodok warned to be careful during the visit. Pictures: NGS
She asked: 'Why were the blinds shut? Is it for Putin's safety or is it just unpleasant for Putin to see us? Given our condition, the latter.'
In Krasnoyarsk and Novosibirsk, where the president is visiting on Thursday, there were reports of residents on high floors on certain streets being visited by police and told not to open their windows.
Krasnoyarsk resident Gleb Protopopov said: 'A beauty from the police visited me, told us not to come to the windows on the 8th [of February] and not to open them. A specially protected VIP would be driving past.'
Elsewhere cellars in certain blocks were locked and access barred.
It was also claimed that more risqué advertisements on street sites were replaced with more 'modest' images.